Disclosure: This shop has been compensated by Collective Bias, Inc. and its advertiser, Walmart Family Mobile. All opinions are mine alone. #YourTaxCash #CollectiveBias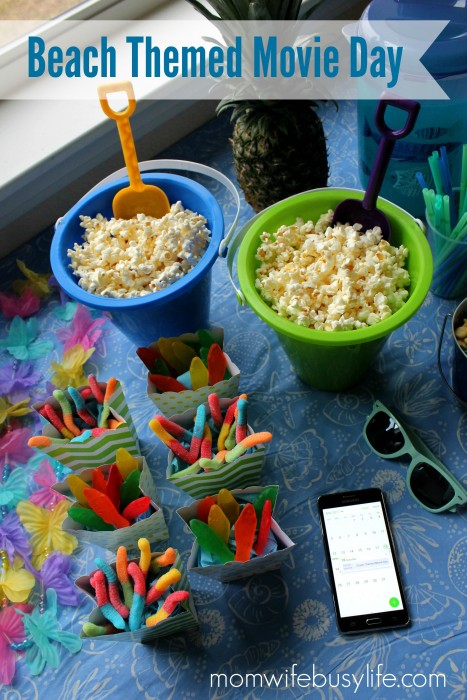 In an earlier post, I shared that we used part of our tax refund to upgrade our smartphones and service plan. We are also using the extra money from our tax refund to create more fun opportunities for my girls and their friends. One of our goals this year is to host themed movie nights on a regular basis. The extra money will help us pay for extra snacks, drinks, party decorations, and party favors. We want to create memorable experiences!
Why did we switch services you ask? My husband and I were tired of paying too much for our cell phone service and should have switched sooner! We upgraded to the Samsung Galaxy On5 (only $69 Rollback or $119 Retail) and the Walmart Family Mobile PLUS Plan. Walmart Family Mobile PLUS Plan gives you Unlimited Talk, Text, & Data which includes up to 10GB of 4G LTE then 2G plus a free Vudu movie credit every month ($7 value) per line for $49.88. (at least one month of service required). Also, since Family Mobile bills you later, you only have to pay $19.88 when you sign up.
Disclaimer: All prices for phones and plans included in this post are accurate as of the date of posting; however, these prices are subject to change. Please refer to http://cbi.as/7e-jr or your local Walmart for current pricing.
This month, I wanted to bring the outside indoors. We've had a pretty crazy winter. Shortly after "spring forward," we had several days where the temperatures were below freezing. I wanted to create a fun, ocean/beach atmosphere for my girls to enjoy on their Saturday movie day. We also invited a few of the neighbor kids to come and watch the movie (not pictured for privacy reasons). Our "Beach Themed Movie Day" turned out to be a huge hit. This is something I would do again in the future!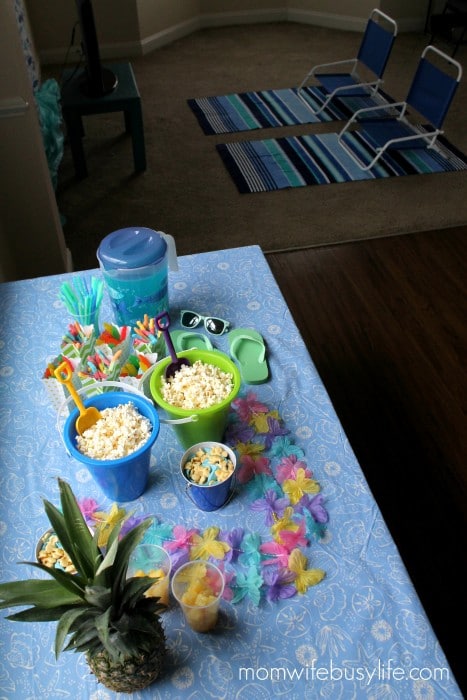 For our Beach Themed Movie Day, I picked up a few party supplies, decorations, snacks, and drinks to make this a day to remember.
We served treat boxes full of gummy worms, gummy fish, fish crackers, and popcorn inside sand buckets with shovels. We had a real pineapple displayed with a few pineapple chunks to enjoy.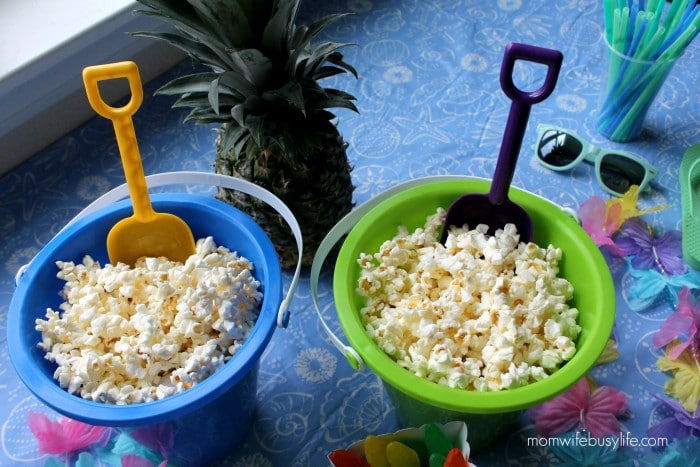 We served "ocean water" with "seaweed" straws.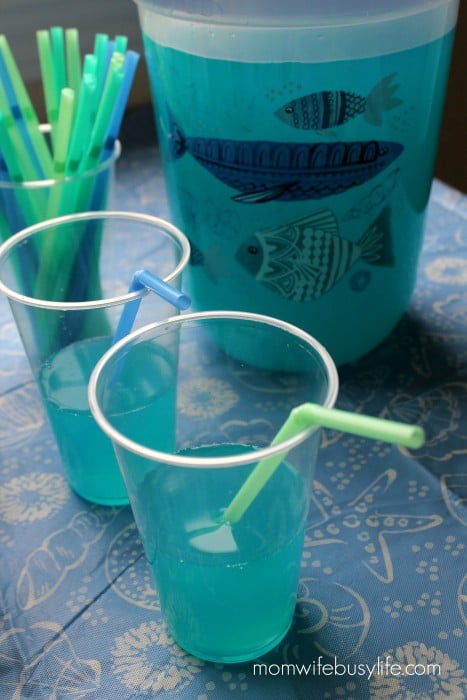 The display of snacks, drinks, and extra decorations such as flip flops and sunglasses were perfect for our Beach Themed Movie Day!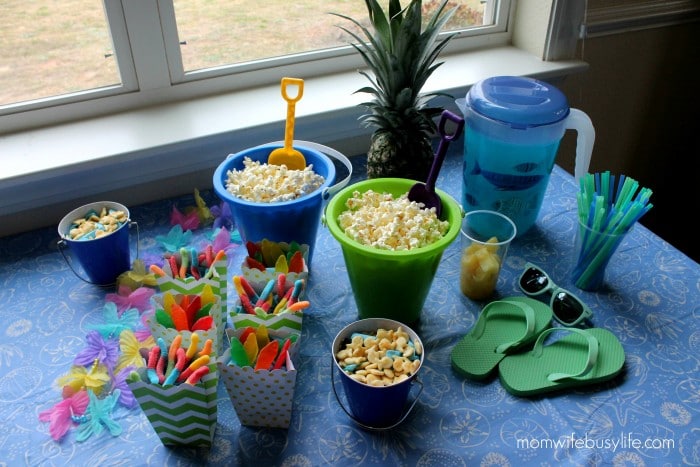 Our party was extra special because of the decor we used to make it seem like we were really at the beach! The blue towels were perfect paired with beach chairs for the kids to sit in. The carpet was the "sand."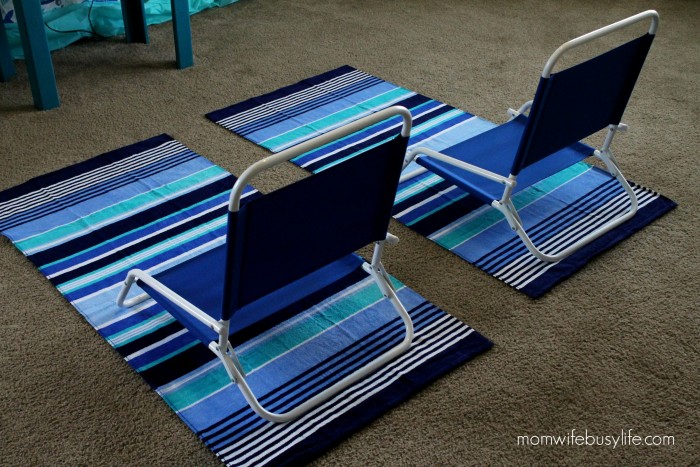 My girls and their friends thought the fish tablecloth backdrop for our movie day was amazing! We also had a rolled up rectangular plastic table cloth to use as the water.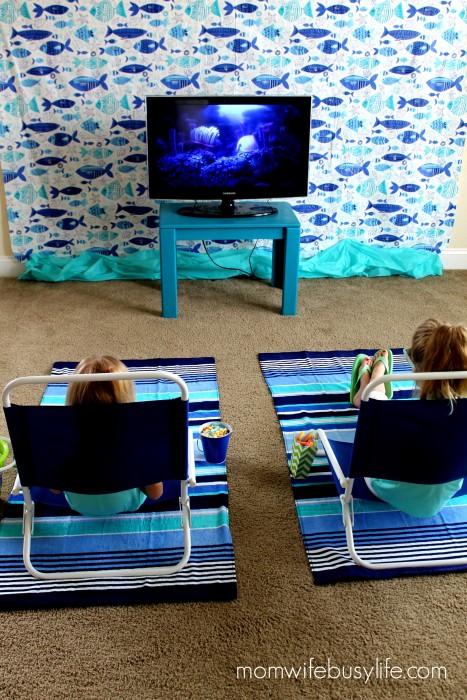 We chose an ocean themed movie to watch for the day. My girls and their friends picked out the snacks and drinks they wanted. I also had matching outfits for my girls that included a top, leggings, flip flops, sunglasses, and leis.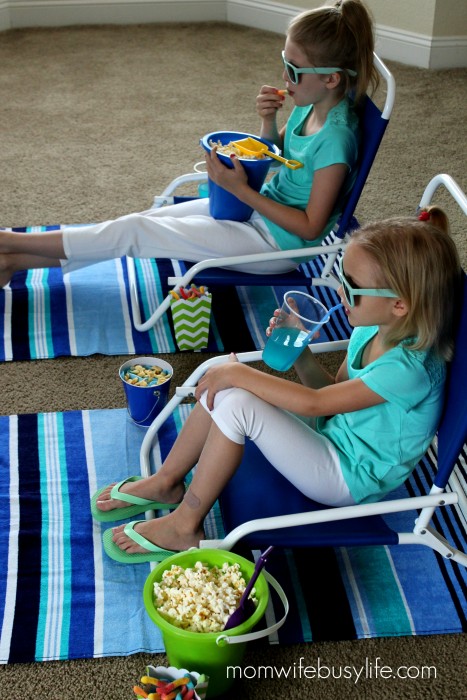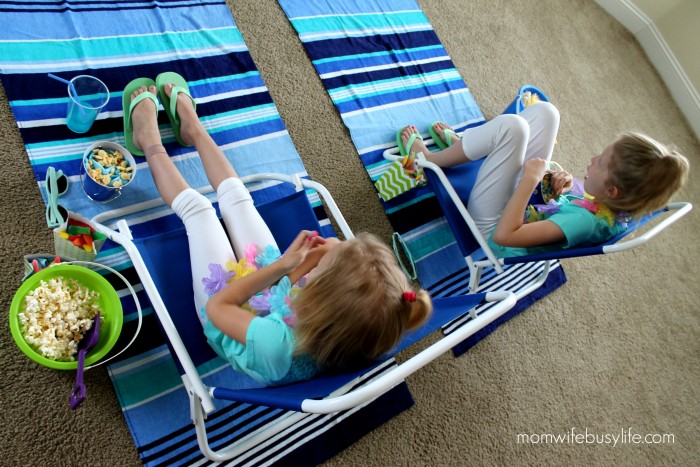 Head straight to your local Wal Mart to switch over to Family Mobile today!
Yum