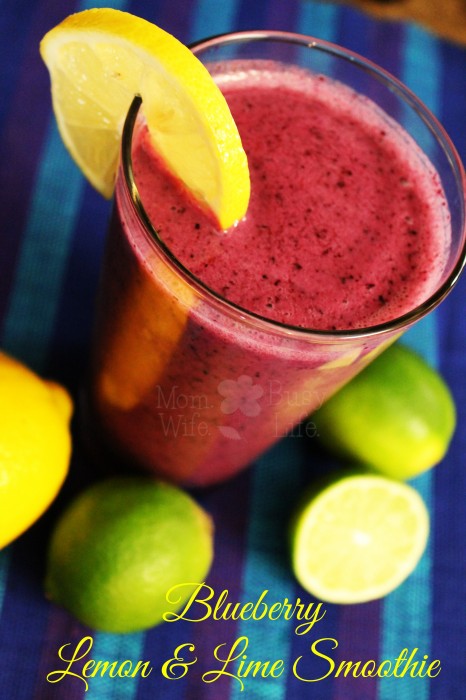 It's the new year and one of my goals is to eat more fresh fruits and vegetables. I love fruits and vegetables so there's really no reason why I can't meet my goal in 2014! How will I meet this goal? I plan to have plenty of fresh fruit smoothies as well as mixing veggies in my smoothies every now and then! This is an exciting adventure for me and I can't wait to share my smoothie recipes with you! I'll be experimenting with several different recipes. I won't post them if it's something I won't drink myself.
For my first smoothie, I thought I would stick with the basics. I didn't want to add too much, but I did want to make it somewhat different than just a traditional blueberry smoothie. For this smoothie recipe, I wanted to focus in on adding lemon and lime flavors! I love the tartness that the lemons bring to this smoothie! It's refreshing and great tasting!
If you want to make smoothies in the new year, I highly recommend the Magic Bullet 17-Piece Express Mixing Set
! I've had my set for several years and love it. I love it because your smoothie is ready to enjoy after making. There's no need to pour your smoothie into a different cup after mixing! This is perfect for on-the-go moms like me!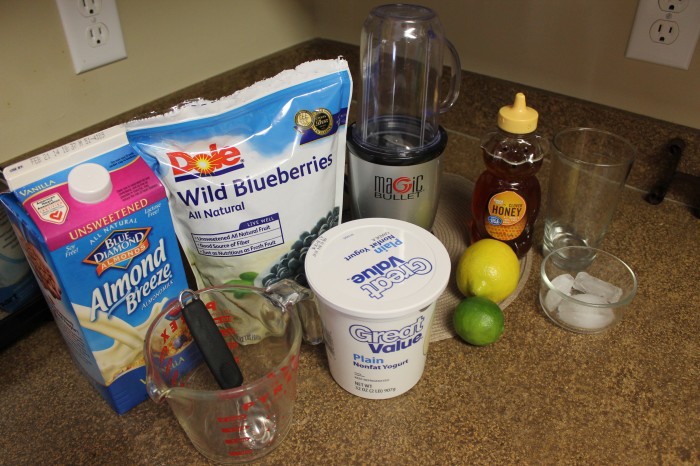 Here's what you'll need to make the Blueberry Lemon & Lime Smoothie Recipe:
1 cup frozen wild blueberries
1/2 cup almond milk
1/2 cup nonfat yogurt
juice squeezed from half of a lemon
juice squeezed from half of a lime
1 tsp honey
5 ice cubes
Combine all ingredients and blend well! Then, enjoy your Blueberry Lemon & Lime Smoothie!