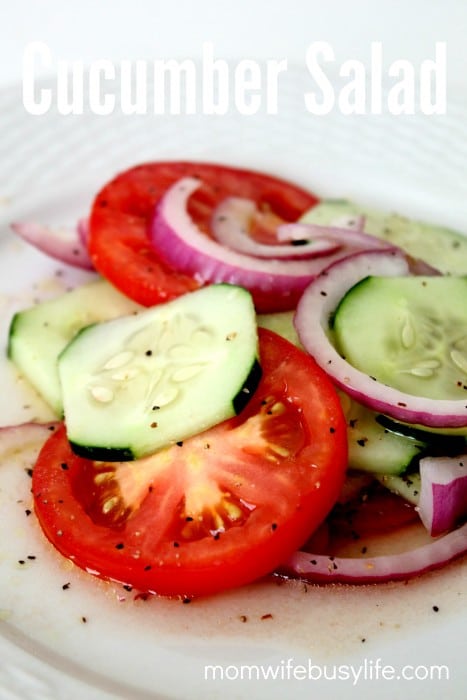 When I was young, I remember my grandparents would make delicious cucumber salads using fresh vegetables from their garden. When I was older, my dad carried on their recipe and I'd enjoy a plate of cucumber salads during the summertime at home with his fresh ingredients from his garden. Fast forward several years later and I was reminded of cucumber salad when our aunt and uncle made a similar cucumber salad recipe during one of our vacations to a lake recently. Once we left the campgrounds and headed home, we wanted to learn how to make our own version of a summer cucumber salad to enjoy!
This recipe is super simple to make and tastes great and refreshing on a hot summer day! It's perfect to serve at your next gathering with family or friends.
Cucumber Salad Recipe
Ingredients:
1 cucumber
1 large tomato
1 purple onion
1 tbsp vinegar
1 tbsp olive oil
1 tsp salt
1 tsp pepper
1 tsp sugar
Directions:
1. Cut the cucumber, tomatoes, and onions into thin slices.
2. Combine cucumber, tomatoes, and onions into a serving bowl.
3. Pour the liquid mixture over the cucumber, tomatoes, and onions and toss gently.
4. Refrigerate for at least 1-2 hours before serving.