Disclosure: I received a Nerd Block Jr. in exchange for an honest review. All opinions are my own.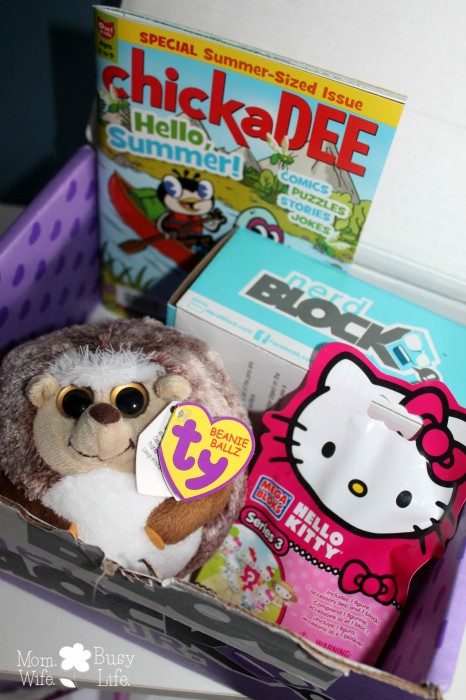 I am a huge fan of subscription boxes. I think they are such a neat idea. Within the last few years, I've seen subscription boxes pop up all over the place. You can find subscription boxes for women, men, children, babies, and even pets! Some subscription boxes are filled with beauty products, food, pet products, children's toys, and more. The reason why I like them is because it's like you are getting a surprise gift in the mail every month! You don't always know exactly what is inside your subscription box, so the mystery of what is inside the subscription box is fun and exciting!
I received a subscription box from Nerd Block recently. Nerd Block subscription boxes are geared towards children. These subscription boxes are filled with toys and collectibles from your favorite brands including Star Wars, Adventure Time, Doctor Who, Marvel, and many more! Every box is loaded with various genres to appeal to everyone from video game and movie fanatics, to toy and comic collectors.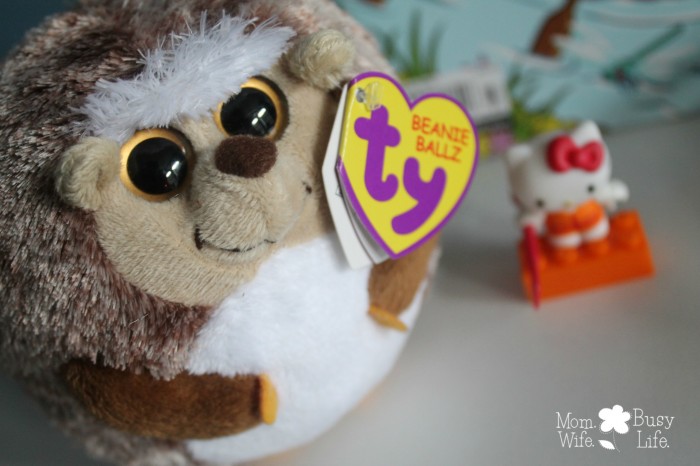 My Nerd Block subscription box came with the following items:
ty Beanie Ballz Stuffed Animal
Mega Bloks Hello Kitty
Nerd Block Pin Art Game
Special Summer Sized Issue of chickaDEE magazine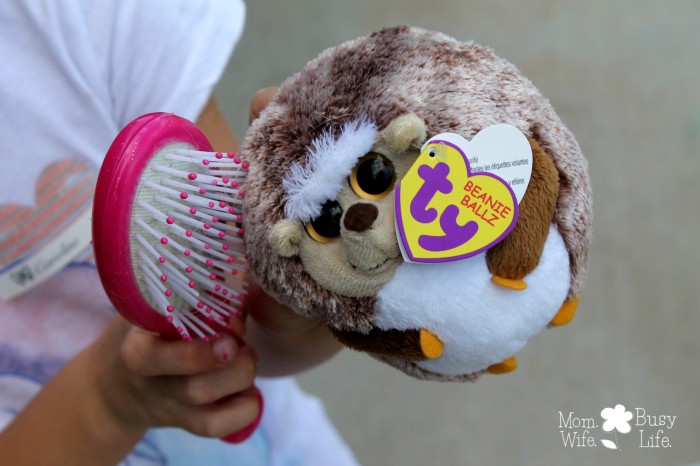 My daughter is into stuffed animals these days. She has a very nice collection of stuffed animals and always begs for more every time we go shopping. She loved the ty Beanie Ballz hedgehog we received. She even took her brush out and started brushing it!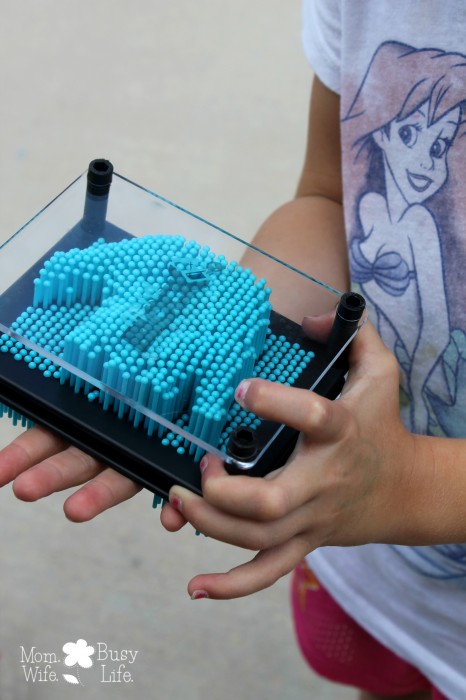 The Nerd Block Jr. Pin Art game was a huge hit for both of my girls as well as the older kids in the neighborhood. In fact, it was such a fun item for them, I had to make sure they were taking turns sharing it! They each loved making shapes in it with their hands, faces, and other objects!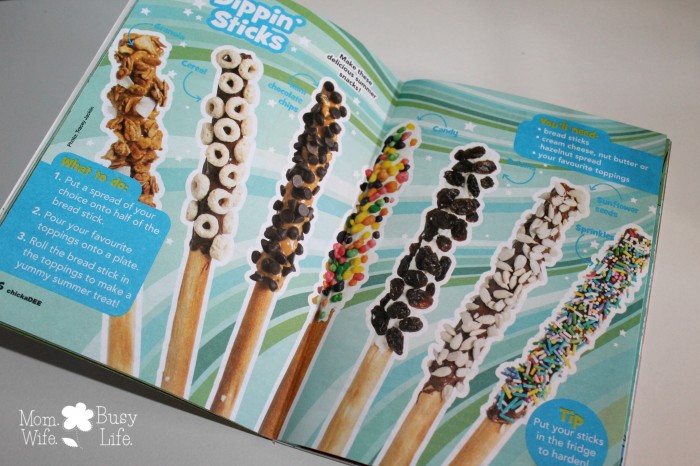 The chickaDEE magazine was a fun addition to this subscription box. It's for ages 6-9, so it was a little challenging for my five year old daughter, but again, the kids in the neighborhood loved looking through it. I even loved this Dippin' Sticks snack page since it gave me great ideas for after school snacks! Inside this magazine, we found comics, puzzles, stories, jokes, mazes, recipes, and craft ideas — lots of fun all packed into one summer magazine!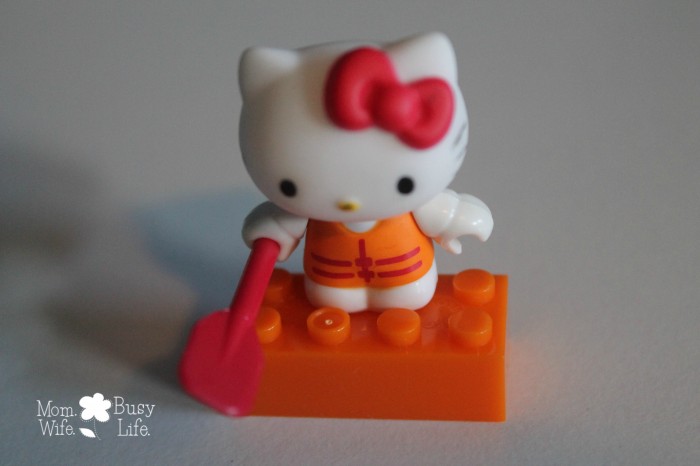 Finally, we had a Mega Bloks Hello Kitty in our Nerd Block Jr. subscription box. My girls loves playing with little items like this and they are big Hello Kitty fans! We added this little toy to our small toy collection!
Pretty exciting box, huh?
Nerd Block subscription boxes make great birthday and Christmas presents for someone you love! The Nerd Block boxes range from 13.99 to 19.99 a month, plus shipping. You may start and stop your Nerd Block subscription anytime you like, meaning there's no commitment! You can choose between the following Nerd Block subscriptions:
Nerd Block Classic
Nerd Block Jr. Boys
Nerd Block Jr. Girls
Horror Block
Order your Nerd Block subscription now! Plus, get updates from Nerd Block on Facebook and Twitter! #NerdBlock