Disclosure: I received Way Better Snacks in exchange for a review. All opinions are my own.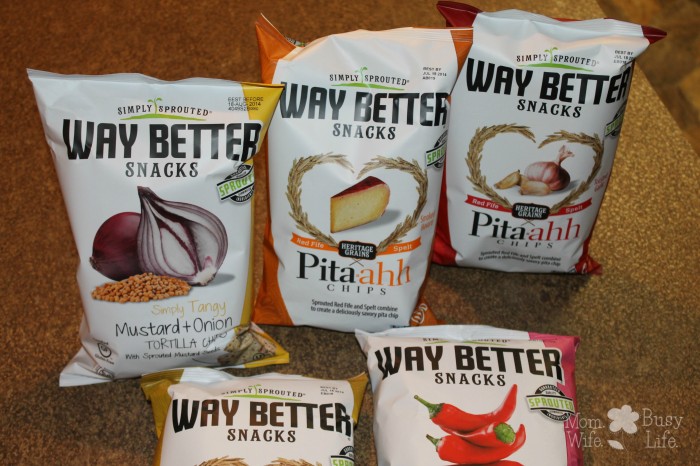 During the winter months, I let myself go a little bit. It was too cold to do anything fun outside, so I always preferred to stay indoors to stay warm and cozy! Well, once the springtime came around, I was paying for my mistake of not working out and eating right! My jeans started fitting a bit more snug towards February and I started to panic a little!
At the end of February, I started a new workout routine to shake off some of the excess weight. I figured with my new workout routine, it would be a great idea to eat better as well. I understand the importance of diet AND exercise. You really can't have one without the other and expect great results. When I started focusing on my diet and exercise, I started feeling better and looking like myself again!
Snacking is probably one of my biggest weaknesses. I tend to reach for high sugar snacks when I am craving a bite to eat. I knew these snacks were doing no good for me, so I needed to change the way I snacked. I wanted a healthier snack to incorporate into my diet that wasn't high in sugar, but also great tasting! That's why I stocked up on Way Better Snacks for my snacking needs!
As we all know, whole grains are packed with nutrition, but unfortunately these nutrients aren't always readily available for our bodies to absorb – which is why sprouted grains are rapidly gaining in popularity. In fact, the Whole Grain Council has even made "sprouted grains" its Whole Grain of the Month in April.
Sprouted grains, seeds and beans deliver many benefits including: increased vitamins and minerals; increased antioxidants; increased digestibility; and increased nutrition absorption. Learn more through this "Benefits of Sprouting" site and video.
If you are looking for a healthier way to eat this spring, Way Better Snacks has expanded its sprouted snack line offerings with the introduction of Simply Sprouted Pita-ahh Chips, featuring heritage grains. Sprouted Red Fife and hearty Spelt are combined with other unprocessed ingredients to create a deliciously savory line of pita chips that includes three varieties: Toasted Garlic, Smoked Havarti and Sea Salt.
Also, the sprouted snack leader is introducing two new varieties to their original line of Simply Sprouted Tortilla Chips that feature unique, on-trend flavors and sprouted grains. Simply Spicy Sriracha combines one of the hottest flavors with the benefits of sprouted kale seeds, while Simply Tangy Mustard & Onion not only delivers with bold, tangy-mustard deliciousness, it includes actual sprouted mustard seeds to boot.
My husband and I put each flavor to the test! At the end of the taste test, we both agreed that every flavor was delicious, but if we had to list our favorites, here are the results:
—Husband's Favorite Way Better Snacks (in order): Mustard & Onion Tortilla Chips, Simply Spicy Sriracha Tortilla Chips, Smoked Havarti Pita-ahh Chips, Toasted Garlic Pita-ahh Chips, and the Sea Salt Pita-ahh Chips.
You can see that he preferred the tortilla chips over the Pita chips, even though he loved both. He loved the crunchiness and flavor of each snack!
—My Favorite Way Better Snacks (in order): Mustard & Onion Tortilla Chips, Sea Salt Pita-ahh Chips, Toasted Garlic Pita-ahh Chips, Smoked Havarti Pita-ahh Chips, Simply Spicy Sriracha Tortilla Chips.
I've never been too big into spicy foods, so that's why the spicy chip was listed last, but it was still very tasty! My husband loves spicy food, so the spicy tortilla chip was high up on his list! I absolutely loved every snack, and it was extremely difficult to order them by favorite!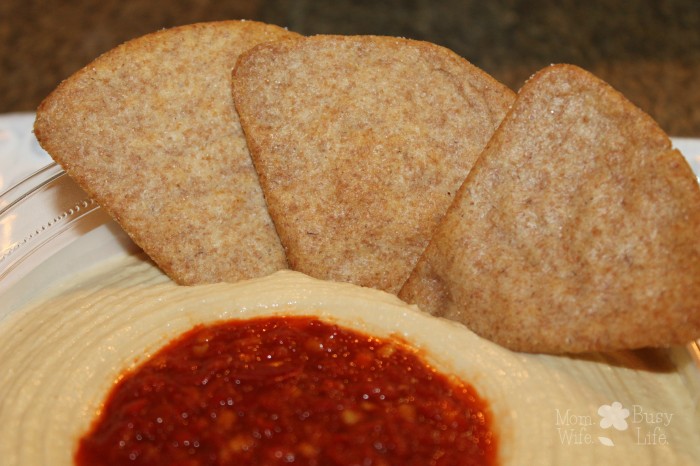 There are so many ways to add the Way Better Snacks to your diet! We like to enjoy our Way Better Snacks with hummus! The Simply Sprouted Pita-ahh Chips are perfect for dipping into the hummus! If you are entertaining guests, Way Better Snacks are the perfect addition to your party!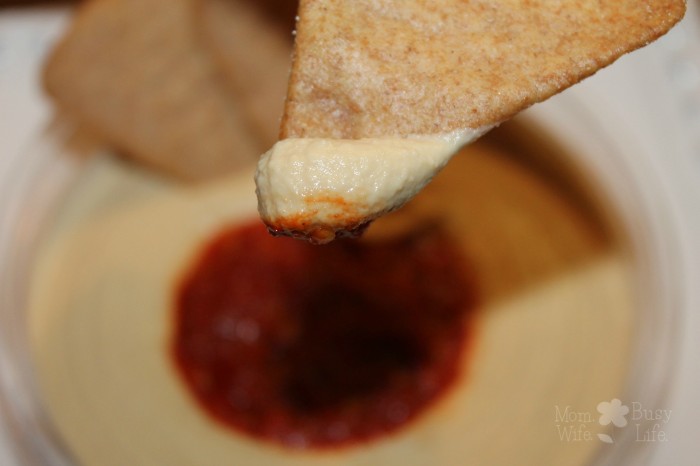 We also like to give these to our girls as part of a healthy snack! They love the Way Better Snacks!
Enjoy Way Better Snacks for healthier eating this spring! If you are interested in purchasing Way Better Snacks, you can find a store near you that sells Way Better Snacks or shop online!
Follow Way Better Snacks on Facebook, Twitter, Pinterest, Instagram, or YouTube.
What flavor of Simply Sprouted Pita-ahh Chips or Simply Sprouted Tortilla Chips would you like to try?
One lucky reader will win a variety pack (6 bags) of Way Better Snacks! Enter for a chance to win using the Rafflecopter form below. No purchase necessary to enter to win. This giveaway is for U.S. residents ages 18 and over.
Yum