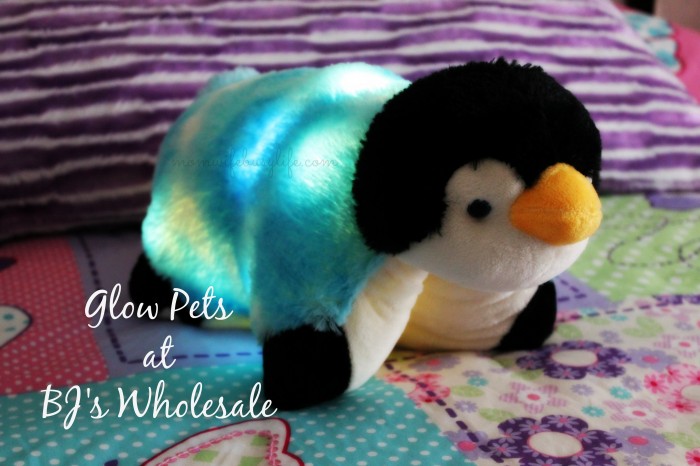 My 5 year old daughter has seen the commercials for Pillow Pets Glow Pets numerous times while watching her favorite T.V. shows. Each time she sees the commercial, she says, "I want one of those…can I have that?" There's been a pattern of her saying this when we see any toy commercials on T.V., however this is the only request that has been repeated over and over. I finally understood that my daughter really wanted one of these Glow Pets and I would do my best to get one for her to enjoy. I was happy to see that BJs Wholesale Club offers Glow Pets (in store only!) These Pillow Pets Glow Pets have LED Lights inside that light up in a dark room!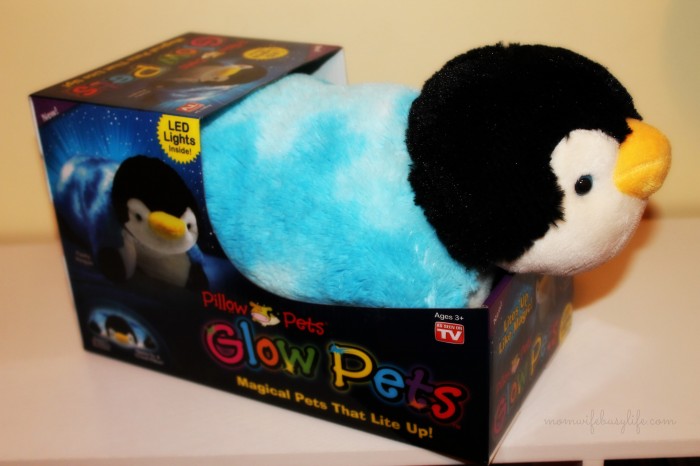 My daughter loves penguins. We recently made a trip to the zoo and when we asked her what animal she wanted to see the most, she said, "The penguins!" It seems that I heard that from several kids throughout the day when parents would ask, "Where do you want to go next?" I was excited to see that they offered Penguin Glow Pets! We are now proud owners of a Pillow Pet Penguin Glow Pet!
The Glow Pet has quickly become one of my daughter's favorite stuffed animal toys that she's ever received. She loves laying with the Glow Pet at night. Because she's still afraid of the dark even with two night lights in her room, this Pillow Pet Glow Pet gives her a sense of security with the soft glow that lights up in her room. She sleeps with her Penguin Glow Pet every night!
You can choose between 2 modes, timer on and timer off. We have ours set to timer on so that the batteries will last longer. Pillow Pets Glow Pets are for ages 3+ and make the perfect gift this holiday season for the special child in your life! Head over to your local BJs Wholesale to find the Pillow Pets Glow Pets today!
Looking for gift ideas this year for children? Here are a few more great gift ideas at BJ's Wholesale!