This is a sponsored post written by me on behalf of Scott Tube-Free for IZEA. All opinions are 100% mine.
Toilet paper seems to make it's way on my shopping list each week. It's just one of those items that we can't live without! With three bathrooms in our house and a growing family, soon to be a family of 5, toilet paper is something that we must keep in stock at all times. I try my best to keep a well stocked supply of toilet paper in each bathroom, but toilet paper is used very quickly by all family members.
Whenever we empty the trash cans from the bathrooms, the trash bag is filled with empty toilet paper tubes. These tiny tubes collect fast and take up a lot of space in the trashcans in the bathroom. We do our best to recycle, but we don't always get the chance to recycle all of the toilet paper tubes.
Thanks to Scott Tube-Free toilet paper, I no longer have to worry about tossing out empty toilet paper tubes on a regular basis. We no longer have to go from bathroom to bathroom often emptying trash cans filled with toilet paper rolls. Simply place the Scott Tube-Free toilet paper on your toilet paper roll dispenser and when the roll gets used up, that's it! You aren't left with toilet paper rolls that fill the trashcans and end up in landfills! By switching to Scott Tube-Free toilet paper, I know we are helping the environment by without sacrificing quality! 
If you'd like to see how you can help save the environment by switching to Scott Tube-Free toilet paper, watch this video below created by a YouTube prankster Roman Atwood. You'll see him demonstrate how toilet paper roll tubes affect the world.
Are you convinced that you can help make a difference in the environment just from switching to tube-free toilet paper? If so, enjoy this Scott Tube-Free coupon and save on your next purchase of Scott Tube-Free toilet paper! By switching to Scott Tube-Free toilet paper, you can save about 150 tubes per year! Find Scott Tube-Free toilet paper at select retailers nationwide and online.
And don't worry, there are still fun crafts you can make with the kids using just toilet paper without the tube. Here's a simple Toilet Paper Flower craft you can make using Scott Tube-Free toilet paper!
Supplies:
Scott Tube-Free Toilet Paper
Food Coloring
Water
Liquid Dropper
Small Bowls
Plastic Spoons
Directions:
1. Place 5 sheets of toilet paper on top of each other.
2. Fold the toilet paper back and forth like a fan.
3. Bunch up the middle and place a clothespin to hold together.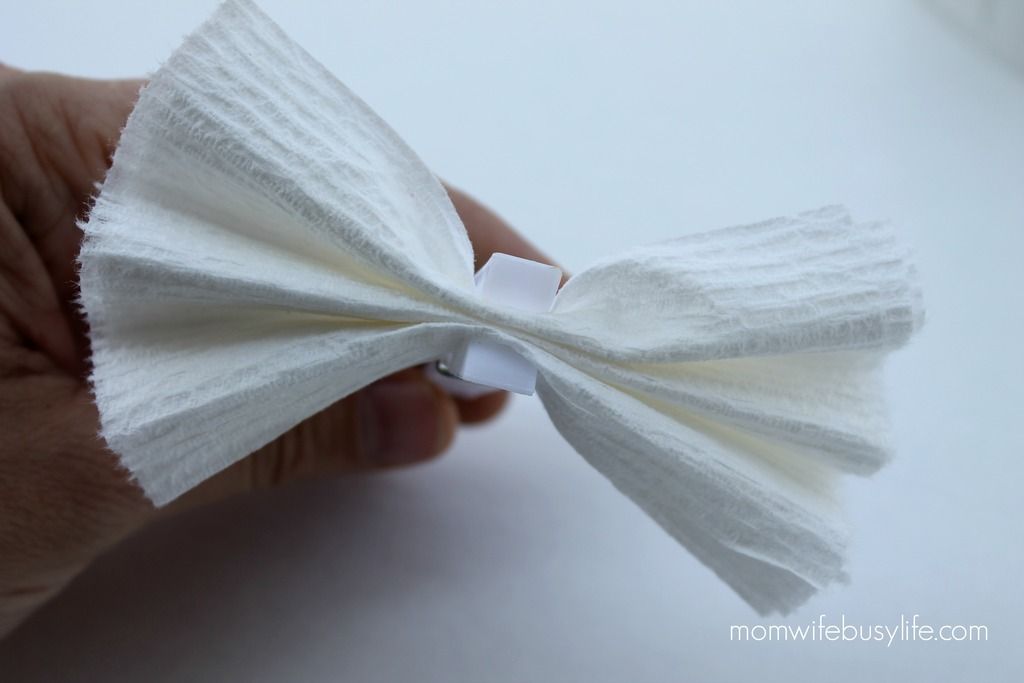 4. Fold in each of the sides of the toilet paper until it forms a flower.
5. Drop a few drops of food coloring mixed with water around the toilet paper flower and let the toilet paper absorb the color.
6. Allow to dry and then display in your home!
Have you switched over to Scott Tube-Free toilet paper yet? What do you like about it?