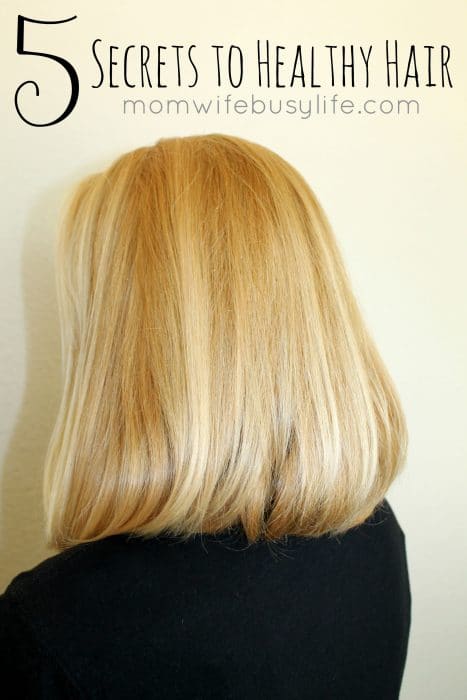 Hair Care Tips for Moms
If you are a busy mom, then you probably know how hard it is to focus time and energy on your hair each day. Who has time for that?! I know I sure don't. I'm definitely guilty of wearing the "mom pony tail" on a regular basis. Taking care of kids is a lot of work and we all know that many times we put our children before ourselves. When we focus on taking care of our children, there's little time left for us. It doesn't have to be this way!
We can still take care of ourselves with a few easy and simple tips. If you need a little pick-me-up to help make yourself feel better as a mom, start with focusing on your hair. Below are 5 secrets for healthy hair that can help keep you looking your very best, even when you may not feel like it!
Hair Care Tips for Moms
Avoid products that can dry out hair and/or use a lower heat setting.
Did you know that daily use of heating products on your hair can dry it out and leave it brittle? Try to avoid heat on your hair if you can. This includes hair straighteners, curling irons, or blow dryers. I admit, I must use a blow dryer when my hair is wet simply because I can't stand wet hair, but I do try to keep the setting on warm instead of hot. Same thing with my curling iron. I adjust the heat setting to somewhere in the middle so that the heat isn't too hot.
Let your hair down.
How many times have you taken a hair band out of your hair and you see a collection of hair caught up around it? I've done this many times and basically that tells me that hair bands are breaking my hair! Try to let your hair down instead of throwing it up in a pony tail on a regular basis to avoid breaking or pulling out your hair with hair bands.
I don't always get the vitamins I need each day from foods for healthy hair, so I take hair vitamins to promote hair growth in women. After pregnancy, I've noticed some hair thinning. Growing up, I've always had thick hair. Pregnancy changes a lot and my hair was one of them!
My hair did grow quite a bit and it feels softer and looks shinier! My hair is easier to manage and doesn't look or feel as dry as it did before. I've noticed that I'm not wearing my hair up in a pony tail as often anymore, so that means something is working and I want to show off my healthy hair!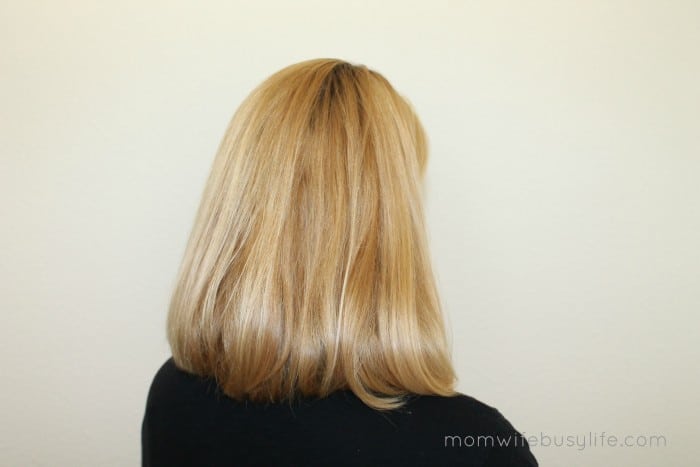 Use conditioner.
This is one of my favorite tips personally. I can't live without conditioner. I have-to-have conditioner. I actually condition my hair during each shower/bath because my hair is so thick. If I don't, my hair is left a tangled mess. Conditioner helps my hair to feel soft and it's so much easier to run a comb through when it's wet after I've conditioned it.
Get a regular hair cut.
This is easier said than done if you are a mom. I can let my hair grow for months without a cut. There's a certain length that my hair gets to where I feel the need to get a trim. Trimming your hair regularly helps to cut the dead ends off and gives your hair a healthier look.
Follow these tips for healthier hair and you'll be looking your best in no time!
What tip do you have for healthier hair?
Read more tips for busy moms!