Disclosure: I received the Barbeque Party Game in exchange for a review. All opinions are my own.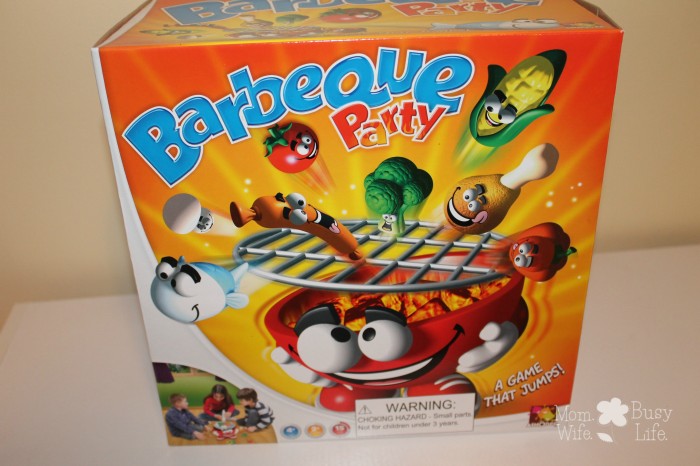 Barbeque Party Game
We added a great new game to our game closet recently, Barbecue Party
by Goliath Games! I love adding new games to our collection — a variety of games is important to keep things new and exciting around here!
Have you been too busy lately that you haven't had time to sit down and play games with the kids? I challenge you to take some time this week to sit down with the kids and have a family game night! An hour or less is all you need! I'm guilty of living a busy life as a mom and a wife, but I have to remind myself often to stop what I'm doing and just have fun with my girls by playing games! Playing games is a great way to spend quality time together! It's a time to talk, laugh, and have a great time!
With summer around the corner, the Barbeque Party game is the perfect way to celebrate a much anticipated season! This game is for ages 4+, but we let my two year old enjoy the fun with us!
Barbeque Party:
Features a happy smiling ticklish barbeque base
Includes 16 wide eyed food item characters and barbeque tongs
Teaches turn based game play
Develops fine motor skills
Is for ages 4 and up
No batteries required! — (I love that this game requires no batteries!)
Players choose a card to see which food item to put on the grill for dinner, but they should watch out! This grill is temperamental and may jump, causing all the food to fall off. The winner is the first player to get 3 items off the grill.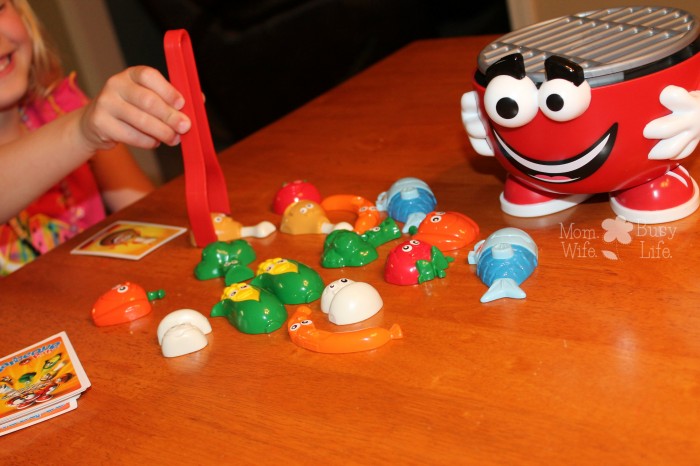 We sat down one evening for a game night and played the Barbeque Party game. After you open the box, you get the chance to put eye stickers on each piece of food. My daughter loved putting the eyes on all of the food! I thought the food pieces were adorable and perfect for teaching children about certain foods for the grill! My girls see my husband cooking on the grill often, so this was a chance for them to get to experience a little of what their Daddy does!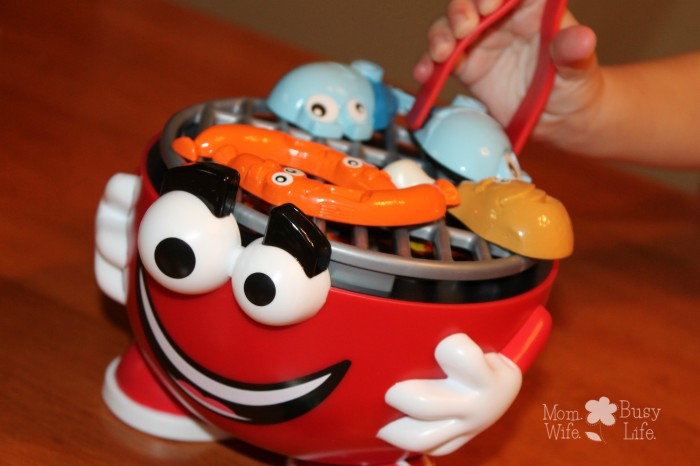 We had a great time playing the Barbeque Party game. My 5 year old was a bit scared of the grill at first because you know it's going to jump, you just don't know when! There were lots of smiles, laughs, and giggles while playing this game! It's one that we will be playing when we have more family game nights!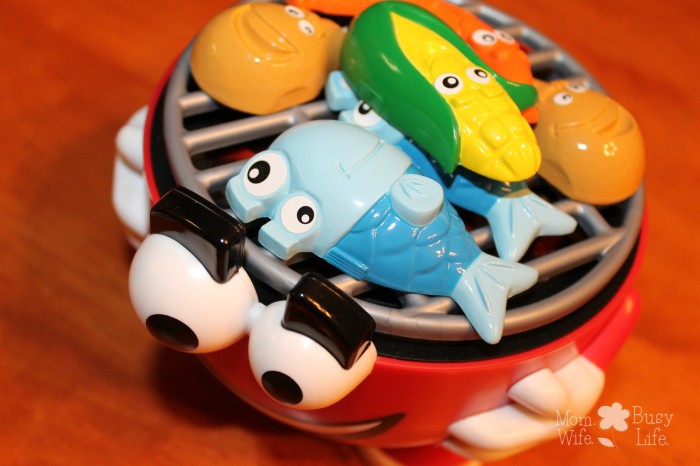 The grill jumped here and we lost our dinner!
Here's a fun video to watch to show you more about the Barbeque Party Game!
Where to buy: