Are you planning a unicorn birthday? Here are Unicorn Party Supplies you'll want to consider when planning your party!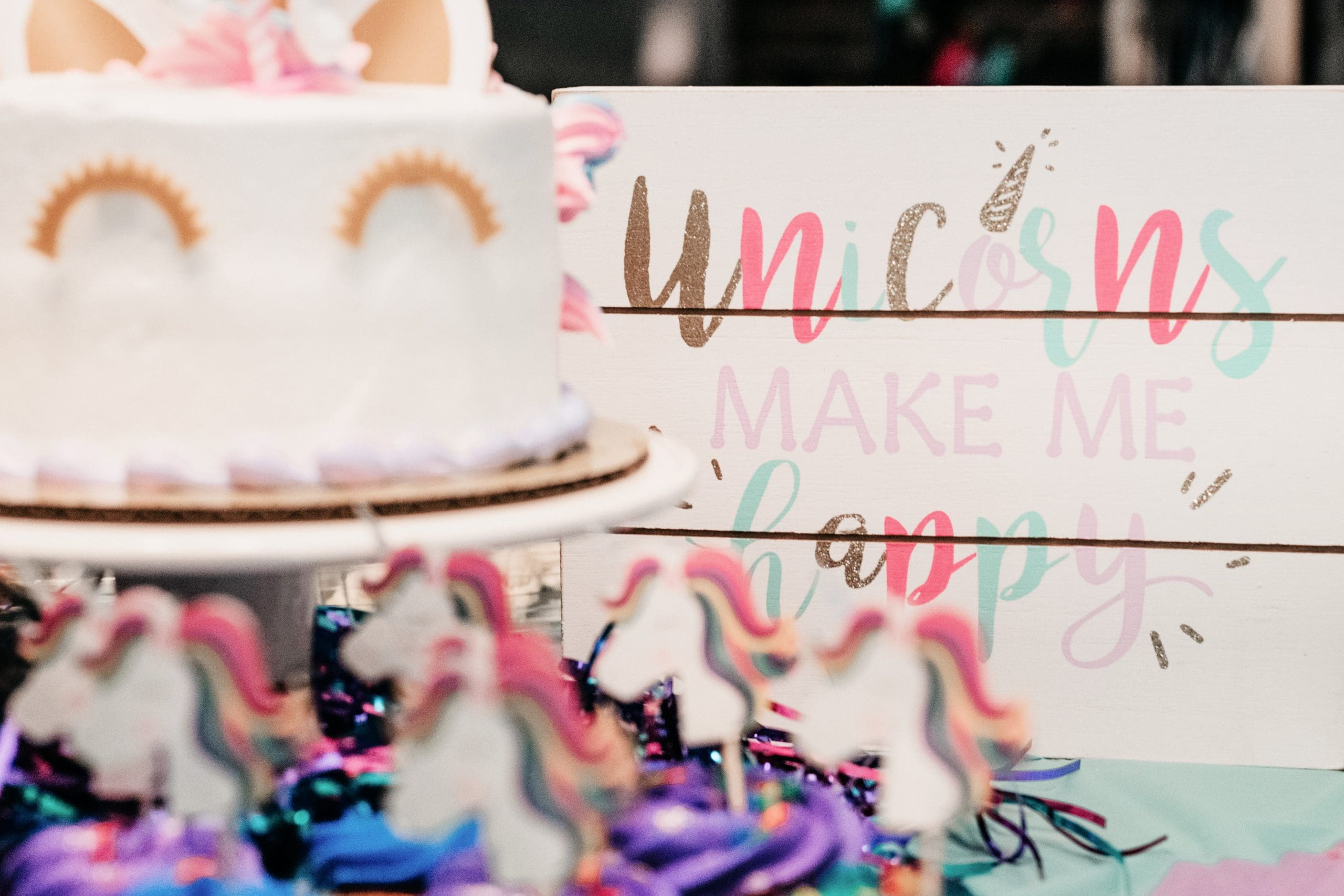 Photo by Ashley West Edwards on Unsplash
I remember collecting ceramic unicorn figurines as a little girl. I brought in a few of them to share with my class in first grade. Fast forward to several years later. These lovely creatures are back!
I LOVE the different unicorn designs you can find these days. This is super exciting. My girls are at the age now where they get to enjoy the cute items. I personally love the colors, usually pink, purple, and turquoise.
We had a unicorn themed birthday party for my seven year old in December. She requested that theme. I was prepared with the supplies including the tablecloth, centerpiece, plates, cups, napkins, party favors, & more.
You can find party sets, balloons, party bags, headbands, favors, plus lots more for your next party. These party items are sure to be a big hit! Don't forget to pick up a set of unicorn headbands for each guest. Happy party planning!
Looking for specific themed items? Use this list below to help:
Unicorn Party Supplies
Unicorn Birthday Party Supplies – Set #1
Unicorn Birthday Party Supplies – Set #2
Unicorn Birthday Party Supplies – Set #3
Unicorn Birthday Party Supplies – Set #4
Unicorn Birthday Party Supplies – Set #5
Unicorn Birthday Party Supplies – Set #6
Unicorn Birthday Decorations and Balloons
Unicorn Party Favor Bags – Set #2
Unicorn Party Favor Bags – Set #3
Unicorn Party Favor Bags – Set #3
Unicorn Party Favors – Notebooks
Reusable Unicorn Drinking Plastic Straws