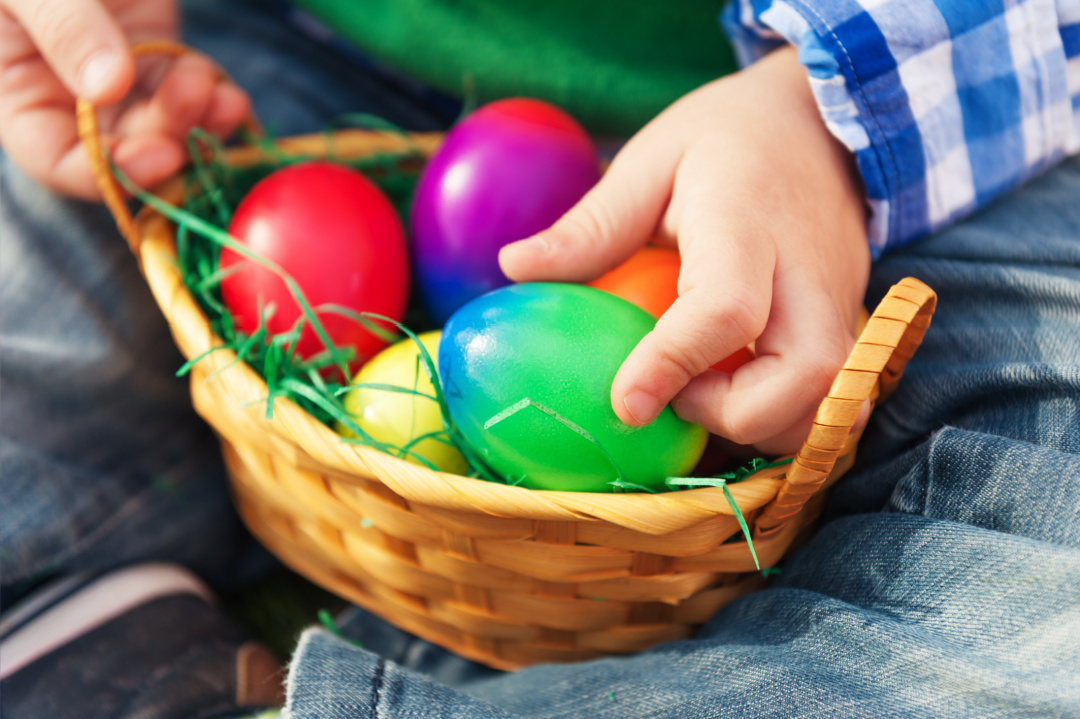 Easter is just around the corner, and as a mom, you're probably already thinking about what to put in your kids' Easter baskets.
With so many options out there, it can be challenging to choose what to include.
You want to make sure it's something that your child will love and enjoy but also something that is healthy and won't cause any cavities.
Here, we've compiled a list of 20+ Easter basket filler ideas that are fun, practical, and perfect for kids of all ages.
25+ Easter Basket Filler Ideas
Coloring Books – Kids love to color! Include a few coloring books in their Easter baskets, and they'll have hours of fun creating their masterpieces.
Crayons, Markers, or Colored Pencils – Pair the coloring books with a fresh set of crayons, markers, or colored pencils.
Stickers – Add some stickers to the basket for your little one to decorate their artwork.
Playdough – Another classic favorite, playdough provides hours of entertainment. Include some plastic eggs and molds to add to the fun.
Bubbles – Kids of all ages love bubbles! It's a great way to get them moving and playing outside.
Bath Bombs – Make bath time more exciting with these colorful and fragrant bath bombs. They'll love the fizz and sweet scents, and you'll love the clean kids! Many bath bombs these days include small surprise toys inside.
Jump Rope – Encourage outdoor play and exercise with a jump rope.
Sidewalk Chalk – Help your child unleash their creativity by giving them some sidewalk chalk to create masterpieces on your driveway or sidewalk.
Jigsaw Puzzles – For older kids, jigsaw puzzles are a great way to exercise their brains and keep them busy.
Books – Include some Easter-themed books or their favorite stories to encourage reading.
Sunglasses – With the bright sun coming out, sunglasses are essential. Give your child a pair that they'll love to wear.
Beach Towel – A beach towel is a great idea if you are planning to spend time at the pool or beach during the summer.
Hat – Protect your child's head and face from the sun with a cute and practical Easter hat.
Rain Boots and Umbrellas – Spring showers are just a part of the season, and what better way for your kids to jump in puddles than with some cute rain boots and matching umbrella?
Mini Planting Kit – Teach your kids about nature and responsibility with a mini planting kit that includes seeds and a small pot. They can watch their plants grow over time, and it's a wonderful bonding activity as well!
DIY Bird Feeder Kit – Another nature-related activity, a DIY bird feeder kit is a fun way for kids to learn about birds and help them out by providing food. They can decorate their feeder and watch as birds come to visit!
Bunny Ears – Easter isn't complete without bunny ears! Add a pair of bunny ears to the basket for your child to wear on Easter Sunday.
Plush Animals – Who doesn't love a soft and cuddly stuffed animal? From bunnies to chicks to lambs, there are plenty of Easter-themed plush toys to choose from.
Water Bottle – Keep your child hydrated with a new water bottle. Add an Easter sticker to make it festive.
Socks – Fun and festive socks are a great addition to any Easter basket.
Toothbrush – Keep up with good dental hygiene by adding a new toothbrush to the basket.
Nail Polish – For older kids, add some pastel-colored nail polish to the basket.
Flavored Lip Balm – Give your kids a sweet treat with flavored lip balm. They'll love moisturizing their lips with this delicious smelling lip balm in a variety of flavors.
Hair Accessories – From hair clips to headbands, add some fun and festive hair accessories to the basket.
Small Toys – Small toys, like cars or figurines, are great for imaginative play.
Snacks – Healthier snack options, like fruit snacks or trail mix, are a practical addition to the basket.
Gift Card – For older kids, a gift card to their favorite store or restaurant is a thoughtful Easter basket filler.
There you have it – 20 Easter basket fillers that are sure to make your child's Easter happier and healthier.
From classic toys to practical items, there's something for everyone on this list. Happy Easter!