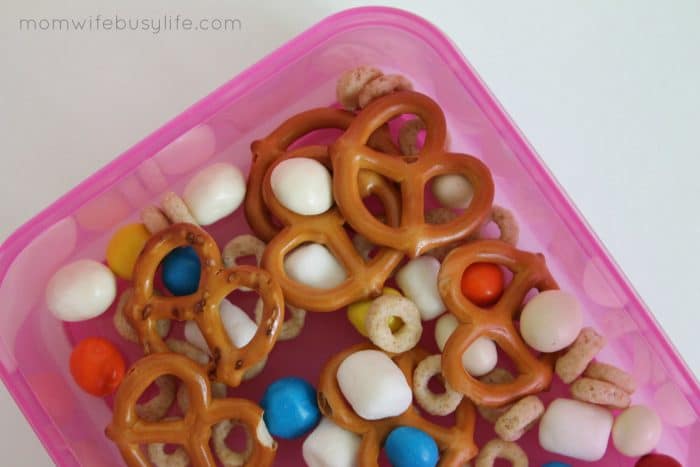 The back-to-school season is here! My girls started school this week and we are all getting back into our routines. Before school started, I stocked up on plenty of back-to-school breakfast, lunch, dinner, and snack options. I wanted to be organized and prepared this school season and be able to have plenty of convenient and quick meals on hand, especially during the first week of school.
Packing school lunches is one of the tasks I dread most during the back-to-school season. I'm not sure what it is, but I just have a hard time figuring out what to include in lunchboxes for my girls sometimes. I also struggle with coming up with snack options. This year, I want to provide easy and quick snacks for the back-to-school season. Snack mixes are perfect to add to lunchboxes this year!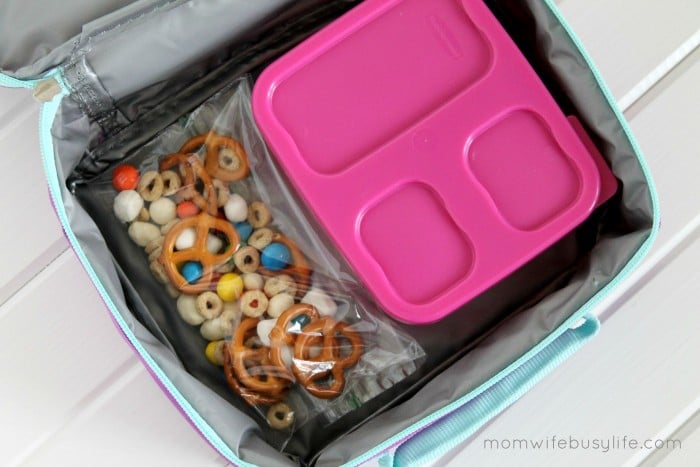 I'm making an easy snack mix to add to school lunchboxes or to have as an after school snack. It's simple and easy and you can get creative with the ingredients to make it your own! Check out more great back-to-school snack recipe ideas!
Easy Back-to-School Snack Mix Recipe Ingredients
1 cup Cheerios
1 cup Pretzels
1/2 cup Marshmallows
1/2 cup Yogurt Raisins
1/3 cup Chocolate Candies
In a large zipper baggie, combine ingredients together and mix well. Scoop into a snack size baggie for lunchboxes or for after school snacks.