Disclosure: I have been compensated by Global Influence for this post.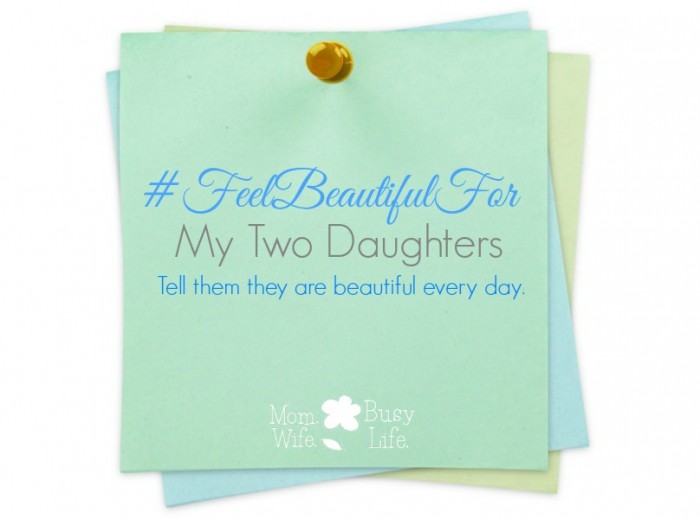 I'm the mother of two beautiful girls. My girls are still young and I'm doing my best to tell them every day just how beautiful they are. When I make these positive deposits into their lives at a young age, I can only hope that they will carry them on with them as they get older. My husband also sets a good example by complimenting me by telling me how beautiful I am to him in front of the girls. He also makes sure he tells both of our girls how beautiful they are to him as often as he can. They certainly are "Daddy's little princesses!"
I feel that it's important to build the self-esteem of little girls early on. As our children get older, they are pressured into so much that may make them feel less than their best. Compliments can go a long way and I feel they are very effective with self-esteem building. There have been days when my oldest daughter tells me she wants to change her looks, such as wear her hair a certain way just because one of her friends does it at school. She's told me once that she wishes she had red hair like Ariel, the Little Mermaid. While I understand the importance of imagination at a young age, I also have to remind my daughter during these moments that I think she's perfect and beautiful the way she is. My youngest daughter, still a toddler, loves to get dressed up in princess dresses and accessories at a young age and twirl around in front of us. During these moments, she's looking for that validation that she's beautiful. I must remind her that she's beautiful even without the pretty dresses and accessories.
I want to #FeelBeautifulFor my two daughters and pass on this beauty legacy to my girls as long as I can. I want them to know how beautiful they are, always and forever.