Disclosure: I am a member of the Collective Bias® Social Fabric® Community. This shop has been compensated as part of a social shopper amplification for Collective Bias and its advertiser.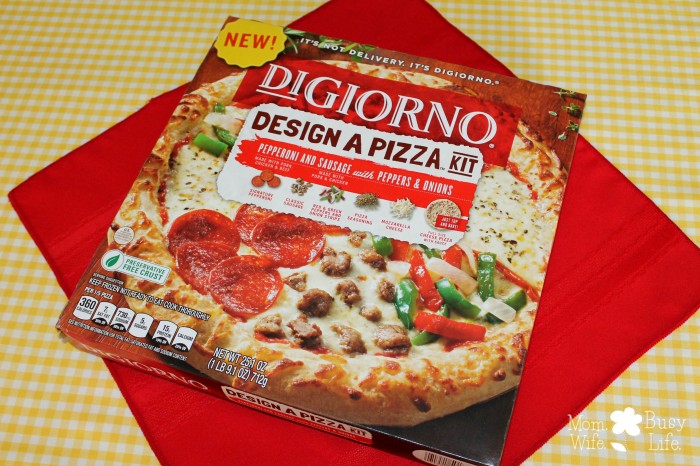 I have two very creative girls at home! They are at the age where their imaginations run wild. As a parent, I try to find ways to make any moment a teachable moment. We prefer hands on activities and have been creating more fun foods in the kitchen lately! I love to see my girls get creative in the kitchen while making memories to last a lifetime. I can still remember the days that my mom let me help in the kitchen, so my goal is to pass this on to my girls!
Thanks to DIGIORNO®, they've made it easy for us by creating new DIGIORNO® Design-A-Pizza Kits found at Walmart. These Design-A-Pizza kits are perfect families. Simply purchase your DIGIORNO® Design-A-Pizza Kits and bring them home for the entire family to enjoy! Get creative by creating your own design on your pizza.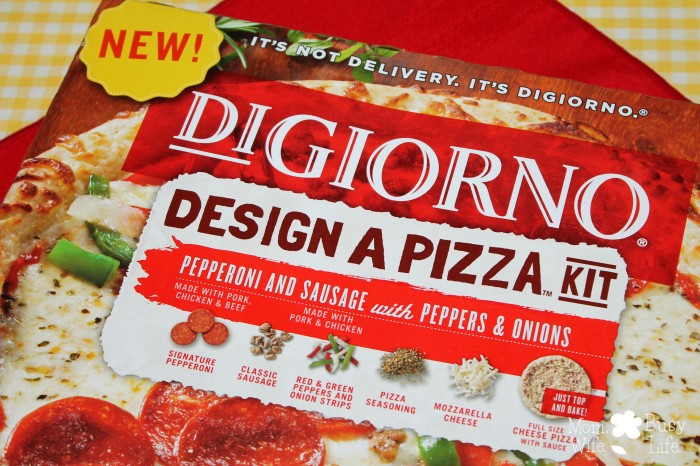 There are a few different  DIGIORNO® Design-A-Pizza Kits to choose from including:
Pepperoni and Sausage with Peppers & Onions
Spinach, Tomato, & Red Onion with Pepperoni
Chicken, Green Peppers, & Red Onions with Pepperoni
We purchased a few DIGIORNO® Design-A-Pizza Kits and placed them in our deep freezer so that we could have these kits on hand during the summer! We love to have pizza and movie nights in the summer. My girls will enjoy designing pizzas before we all snuggle up for movie time. Plus, my girls are more likely to eat their dinner when they get to take part in the process! That's a win for parents.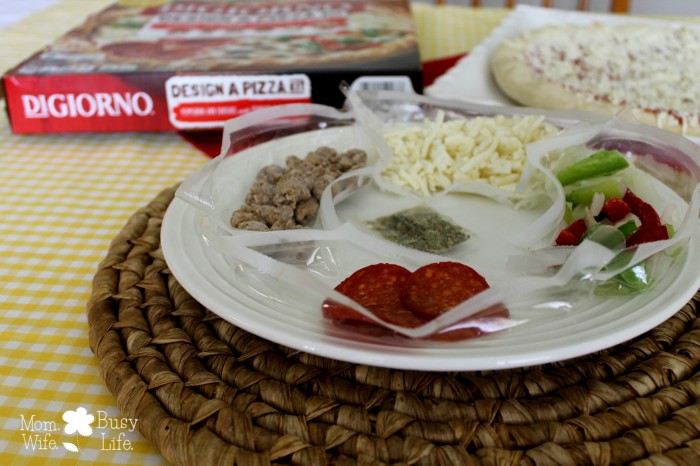 We chose the DIGIORNO® Pepperoni and Sausage with Peppers & Onions Design-A-Pizza Kits to design first over the weekend. Before my daughter created her pizza, we brainstormed ways to design the pizza. We threw out a few ideas here and there, but I think she just wanted to play "chef" for this pizza and had fun placing the items on the pizza as if she were a chef. It was cute to watch her talking through the process of designing her pizza. She had a fun time designing the pizza the way SHE wanted it to be. I let her do her thing and enjoyed watching her smile, giggle, and laugh during the design process.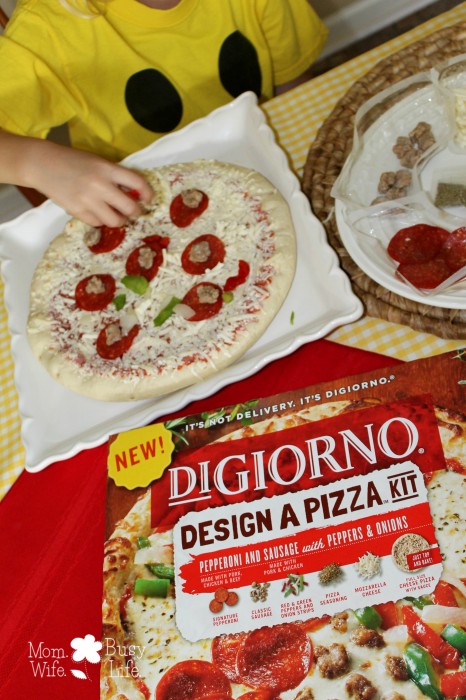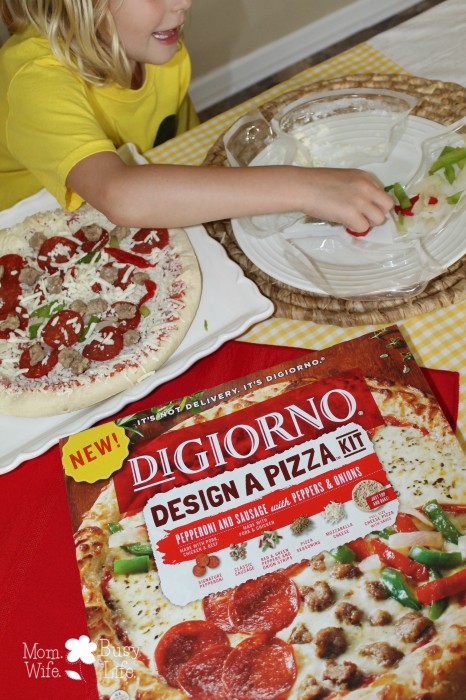 My daughter was concentrating very hard during her design process! She was fully engaged with this pizza activity and is something we would do again!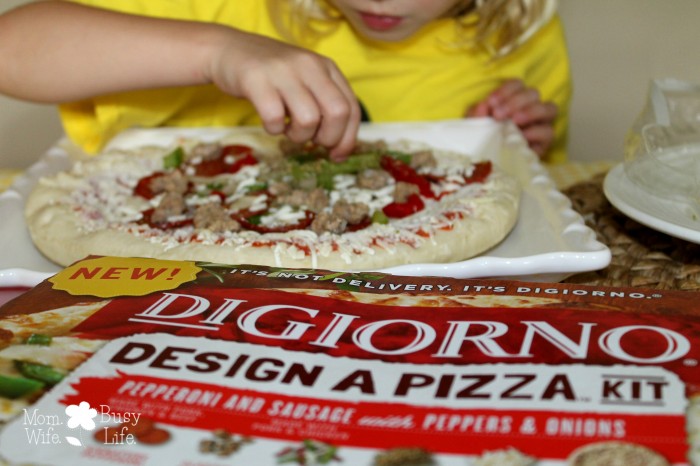 The best part about the design a pizza process is being able to eat the pizza after it's cooked! We were able to enjoy our pizza together as a family and now we have memories to hold on to that will last a lifetime!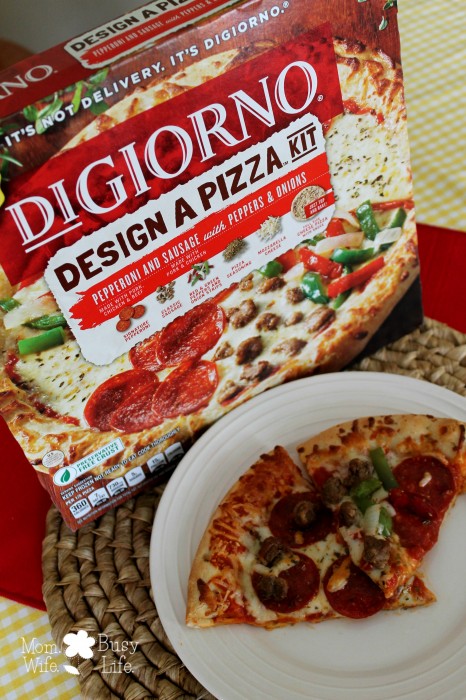 Here's how we feel about the DIGIORNO® Design-A-Pizza Kits! They make us HAPPY!