Disclosure: I am a member of the Collective Bias® Social Fabric® Community. This shop has been compensated as part of a social shopper amplification for Collective Bias and its advertiser.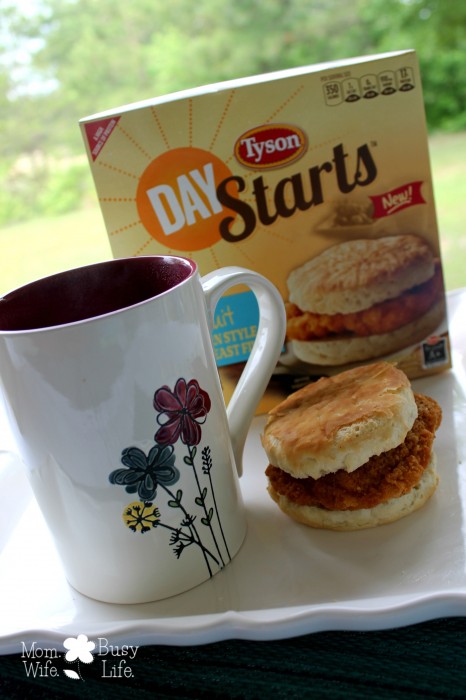 Each morning, we have a small amount of time to get everyone fed, dressed, and out the door on time. It's not always easy, but we manage to make it out on time.
As soon as my feet hit the floor in the morning after a good night's rest, you'll find me heading directly towards my coffee brewer, no breaks or stops in between. Then, you'll find me rummaging around my freezer for an easy healthy breakfast looking for my favorite Tyson Day Starts breakfast sandwiches. These breakfast sandwiches paired with a hot up of coffee in the morning is all I need to get a good start in the morning!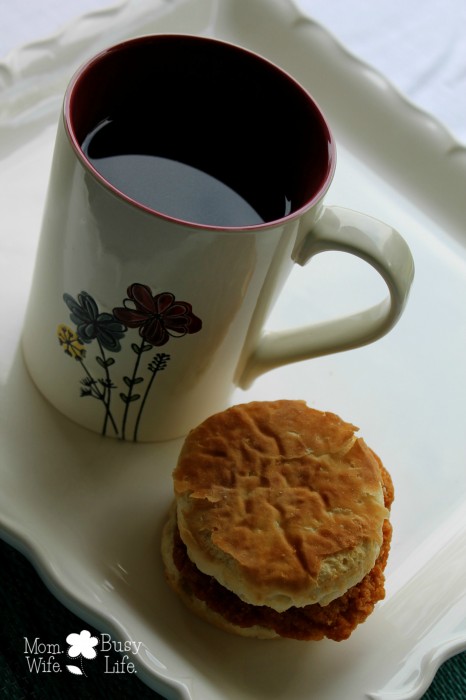 As a busy mom on the go, I seek out breakfast foods that are quick and easy for the family as well as nutritious. I don't have too much time in the morning to devote to cooking a complete breakfast, so that's why I'm happy that Tyson Day Starts are available for our enjoyment! All you have to do is pop these breakfast sandwiches in the microwave, heat for a few seconds, then enjoy!
Tyson Day Starts are packed with protein, containing 24% or more of your daily protein intake! As a mom who likes to workout in the morning, I need protein to help make it through some of my toughest workouts!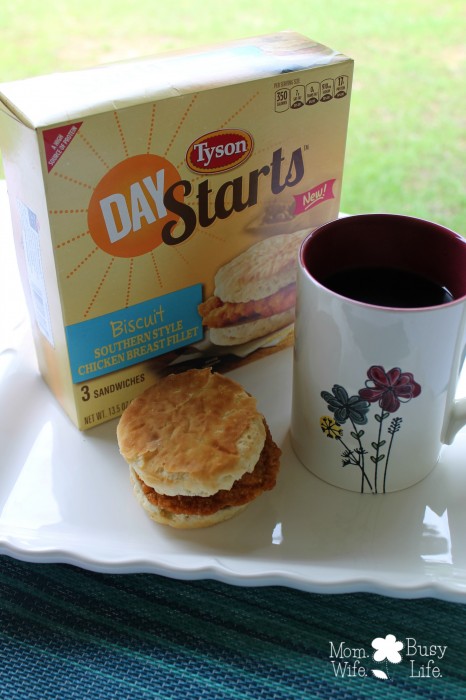 If I find that I have more time available in my morning schedule and the girls are dressed and fed, you'll find me enjoying my Tyson Day Starts and coffee out on the back porch. I love starting my day with a bit of the morning sun as well as listening to the birds sing in the morning! My girls are also able to get in some playtime in the backyard while I sip in my coffee and eat breakfast!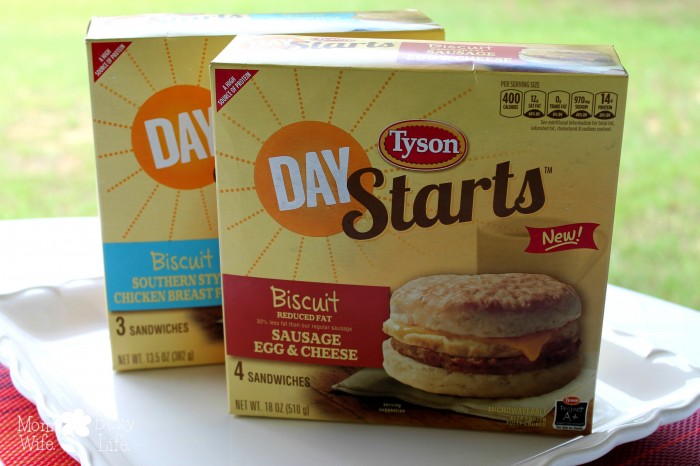 Head over to your local Walmart to find Tyson Day Starts. There are several great choices to choose from including flatbreads, omelets and more! You can find these items in the freezer section at Walmart.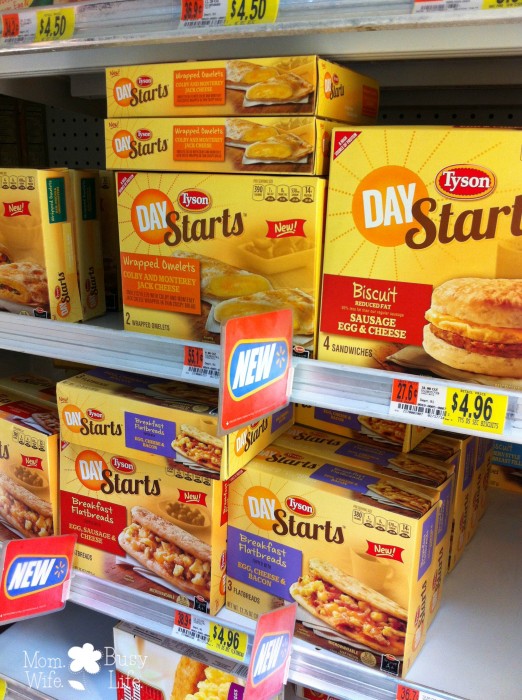 #StartWithTyson #CollectiveBias
What would you pair with the Tyson Day Starts? Coffee, tea, juice, milk, other? Tell us below!