Are you considering homeschooling? Did you know there's a process involved that can help your child's transition from traditional school to homeschool?
Read these homeschool tips, What is Deschooling to get and idea of steps to take to transition from public school to homeschool.
As more and more public school students started to transfer from traditional school to homeschooling, the term "deschooling" was created.
Deschooling is a process that most homeschoolers go through during the transition from a traditional style school to a homeschool setting.
Tips for Beginning Homeschoolers
How to Create a Relaxed Homeschool Environment
Free Printable Homeschool Planners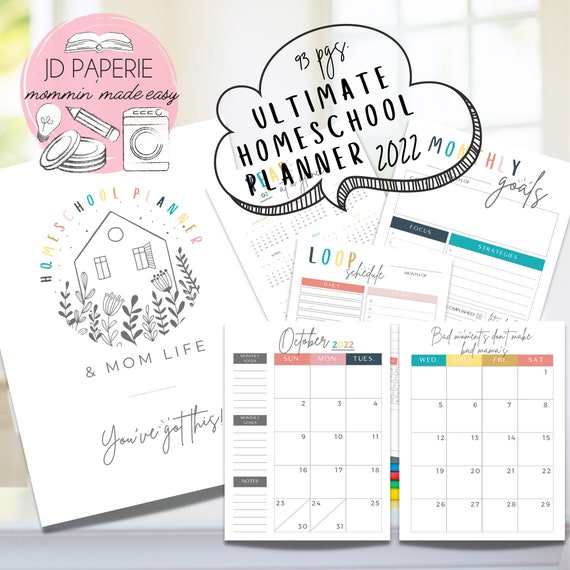 2022 Ultimate Homeschool & Mom Life Planner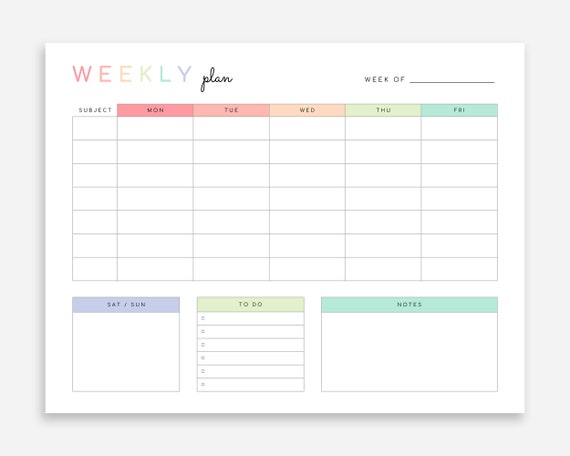 Homeschool Weekly Schedule Printable
While this word may sound odd for a parent who wants to bring their child home for an education, it's a pretty interesting and sometimes necessary step before you start homeschooling.
What is Deschooling?
What does Deschooling Mean?
Deschooling refers to the process of adjusting your child's previously learned concept of education as a means to prepare them for homeschooling.
Often times deschooling is used to encourage and reemerge your child's love of learning. During this process, you'll become familiar with how your child learns best and what topics interest them most.
The Transition to Homeschool
You may find it difficult to get your child ready to learn during the first stages of homeschooling.
If you left the public school for negative reasons, then your child may already have this negative mindset towards learning.
That's why deschooling is so important, it helps refresh your child's mind so that they're more open to learning again.
Deschooling Helps with Confidence
If your child left their public school due to bullying or something negative, then they have lower self-confidence.
This can be extremely difficult to work with while trying to homeschool your children.
Deschooling will help boost your child's confidence as you both work together to determine the best approach to education at home.
Deschooling Provides Patience
Based on your state's current homeschool regulations, you could deschool for up to a year as a means to try to get your child back into the mindset that learning is necessary.
Since deschooling is a more laid back situation where you're really getting to know your child's learning habits, you can use this as a way to encourage patience.
Your children will slowly start to build interest back in learning as you work the process of deschooling and removing those original thoughts of how school "should be".
In conclusion, deschooling is simply a process in which the parents work to determine the most appropriate direction for homeschooling.
You may learn that your children benefit from a more hands-on approach, or that they enjoy a traditional school setting.
This is what deschooling helps with, it encourages parents and children to work together and remove the old thoughts of how education works so they can transform education into something that works for each child.