Disclosure: This is a sponsored post written by me on behalf of Lunchbox. All opinions are my own. #WhatsBrewingOnCampus #Walmart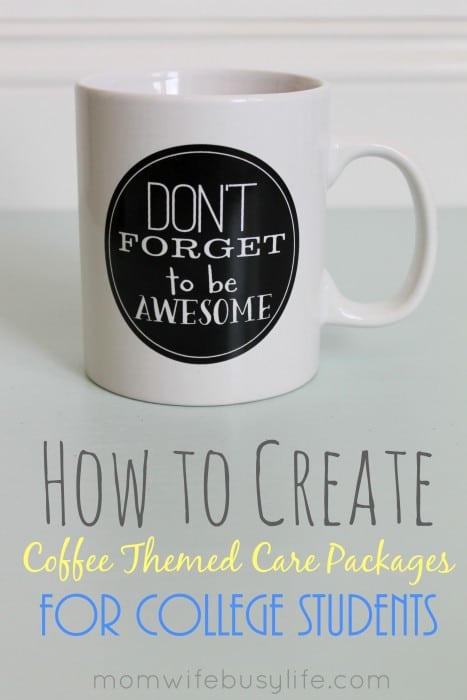 When I was in college, I had an obsession for coffee. As an adult, I still love coffee and drink about two cups every morning to get through the day. During my years as a college student, I remember using traditional 12 cup coffee makers in our rental home. When I moved onto campus, I didn't have any coffee equipment in my dorm room. If I wanted coffee, I had to go out of my way to the nearest cafe to grab my cup of coffee and I paid a pretty penny for each cup. The expenses added up for a college student on a budget!
If you are thinking of the perfect "back-to-school" gift for the college student in your life, then consider creating a coffee themed care package for him or her this year. This is just one way you can bring a little bit of "home" to their dorm rooms while they are away from home. Your gift will help the college student avoid high coffee fees at cafes, too!
College students these days have the luxury and convenience of using single cup coffee makers to quickly brew their coffee in the morning before heading to class. This fall, I'm sending one of our relatives a college themed care package to use in her dorm room. The contents and accessories will be the perfect addition to her Keurig® K200 Brewing System. The Keurig® K200 Brewing System, available at Walmart, is a college must-have! If your college student needs a pick me up each morning or during the day, a few simple coffee bar accessories will come in handy! Plus, you'll be helping them save money by providing accessories and K-cups that will last a while!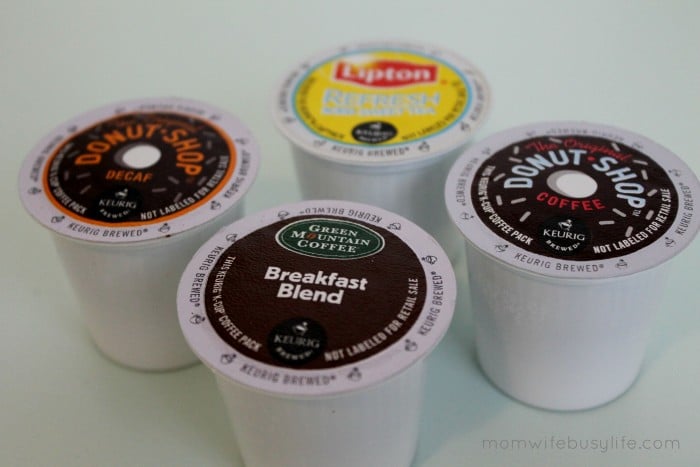 If you are interested in gifting a coffee care package for your college student, consider adding the following items to your coffee themed care packages:
Accessories:
Keurig® K200 Brewing System – your college student can easily make all their favorite hot or cold beverages with the push of a button
Travel Cup – to take on the go to and from class
Coffee Cups with Inspirational Quotes – to enjoy in the comfort of his or her dorm room
K-Cup Carousel – to keep K-cups organized and easy to find
Sweetener & Creamer
Straws & Stirrers 
Assorted K-cups:
Café Bustelo® Espresso K-Cups – Café Bustelo® coffee has an irresistible aroma and rich, full-bodied flavor that stands up to milk and sugar, like no other!
Lipton® Refresh Iced Sweet Tea K-Cups – Refresh your mind and body with icy coolness of Lipton® Refresh Iced Sweet Tea. Made from young tea leaves and cane sugar, this iced tea brings pure refreshment.
Green Mountain Coffee® Breakfast Blend – Green Mountain Coffee® Breakfast Blend is a light, crisp way to start your day! Breakfast Blend is the classic, lively, and vibrant New England breakfast coffee. Snappy and citrusy Central American coffee matched with the sweetness of an Indonesian bean. What a perfect morning wake up.
Dunkin' Donuts® Original Blend – The one and only Dunkin' Donuts®! Rich and smooth, made from only premium beans, Dunkin' Donuts coffee lets you experience that signature Dunkin' Donuts® taste at home.
Lipton® Soothe Green Tea – Calm your mind with Lipton® Soothe Green Tea. Made from tender green tea leaves and herbs, blended with a hint of natural flavor, this delicate tea is an invitation to relax.
The Original Donut Coffee Shop – The Original Donut Shop Coffee is a medium roast coffee that is a sweet and delicious, extra bold all-American classic. Made with 100% Arabica beans this classic coffee is approachable even to those who fear bitter coffee.
Folgers Gourmet Selections® Vanilla Biscotti – Hints of freshly baked vanilla biscotti flavor paired with gourmet coffee make Folgers Gourmet Selections® Vanilla Biscotti Coffee the most delicious break of the day.
Just for Fun:
Gum or Mints – for a fresh breath after drinking coffee
Books or Magazines – for relaxation and reading during study breaks
Journal – for writing thoughts and dreams in while sipping on coffee
Napkins – for small spills or to use as a coaster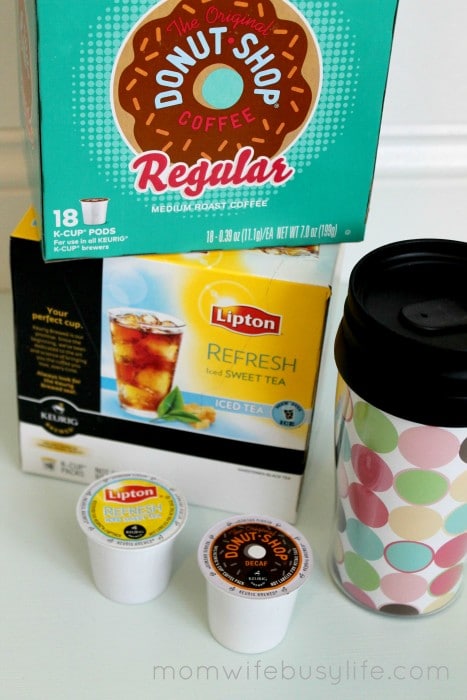 Once your college student receives his or her coffee care package, he or she can set up his or her own coffee bar in their dorm room!
What items would you add to a coffee themed care package for the college student in your life?