Disclosure: I received this product for free from Moms Meet to use and post my honest opinions. Compensation for this post was provided and this page may contain affiliate links.
It's Mommy Confession Time!
Are you ready to hear my mommy confession? Here it is.
I haven't cut my hair in almost one year! That's right. I said it. I haven't cut my hair in a year. My hair is the longest it's ever been in my lifetime! Here's a recent picture of me below with my long hair.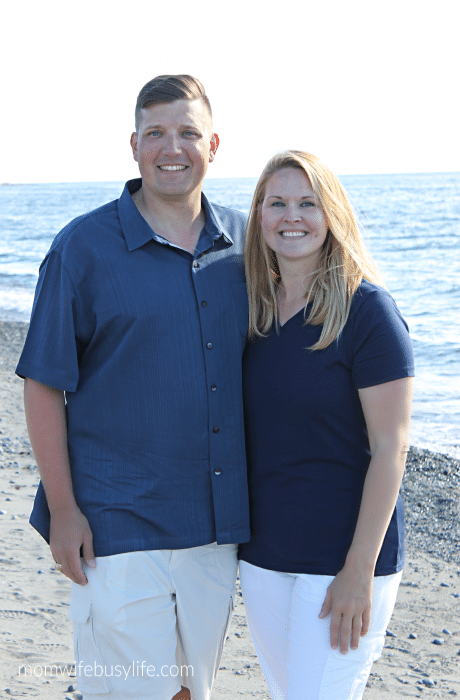 There isn't a real reason why I haven't cut my hair. I'm not 'trying' to grow it out. I think what happened is mom life happened and I've been putting it off getting a haircut for quite some time. My son is almost two and now that he's finally enrolled in full time preschool, I have some time soon to schedule a trim! Before that, my days were filled with entertaining him as well as my other two girls after school, running a business, keeping my home tidy, and still making sure I had time for my husband and other friendships! I really didn't have time for ME!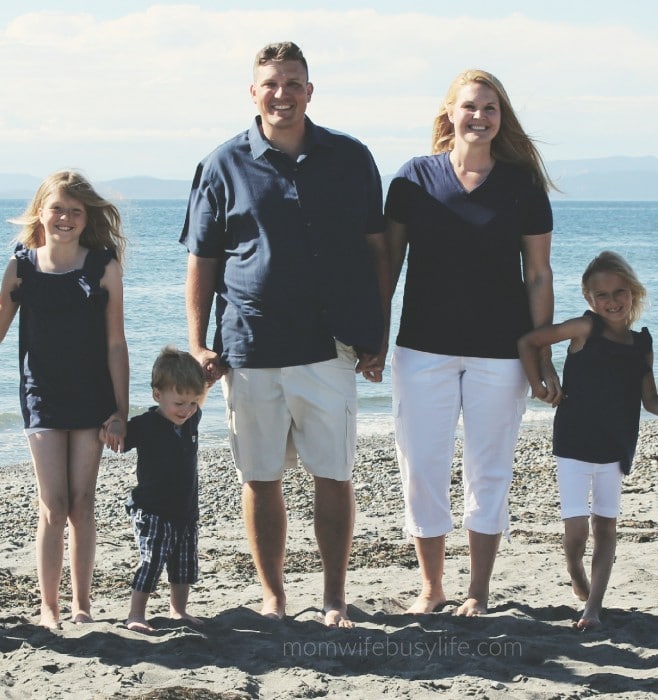 I do like the length and health of my hair right now. I know that eventually I'll cut it, but I've learned to like the length of it and how full it is! That might be because when I moved to the Pacific Northwest, there was a period of time where my hair was falling out and it was thinning out quite a bit. I think after my third pregnancy, my hormones were all out of whack. Plus, I had extra stress to deal with including a diagnosis of inflammation in my eyes ALL while during a cross country move with my husband, cat, and three kids! The move alone was enough to make anyone's hair fall out! After a few months of settling into our new location, my hair finally stopped falling out and I was enjoying the new fullness and length that I had going on.
To keep my hair from breaking while I grow it out, I use Desert Essence Anti-Breakage Shampoo and Conditioner.
About Desert Essence Anti-Breakage Shampoo and Conditioner:
Infused with an exclusive blend of Country Life Maxi-Hair® plus Biotin, this breakthrough formula with Keratin and Pro-Vitamin B5 helps reduce breakage up to 61%.
Rich in nourishing Jojoba and coconut oils, aloe, and saw palmetto, these ingredients smooth and fortify hair cuticles, and revitalize hair strands to minimize breakage.
The botanical oils and radish seed extract provide incredible shine.
My review:
As a busy mom, my time is limited, but I do take time to shower and wash my hair daily. I do believe in quality hair products. That's why I like using the Desert Essence Anti-Breakage Shampoo and Conditioner as a part of my daily routine. The shampoo gives my hair a deep clean without the oily feeling afterwards. You only need a quarter size amount to get the job done! My shampoo lasts quite a while since I don't have to use a lot during each wash. I also love the light scent of the shampoo. It has a slight earthy scent to it and isn't too strong or harsh for me like other brands can be.
Given that my hair is very long and thick right now, using conditioner is a huge priority for me. Desert Essence conditioner leaves my hair feeling soft and smooth. That's because the aloe and moisturizing shea butter in the conditioner helps to detangle and condition my hair. I blow dry my hair after every shower and the less tangled my hair is before I dry, the better!
Overall, these hair products are the perfect addition to my beauty routine each and every day. About once a week, I add the
Where to purchase:
Desert Essence Anti-Breakage Shampoo and Conditioner is available to purchase at Natural Grocers, Luckys Market, MOM's Organic Market, and many other local natural food stores. To find Desert Essence Anti-Breakage Shampoo and Conditioner in your area, go here. You can find these products in the hair and body care aisle.
***Special Offer***
Take 20% off Anti-Breakage and Smoothing Hair Care Products with the promo code DELovesMomsMeet at checkout!
How do you keep your hair from breaking?