How to Make a Pinecone Bird Feeder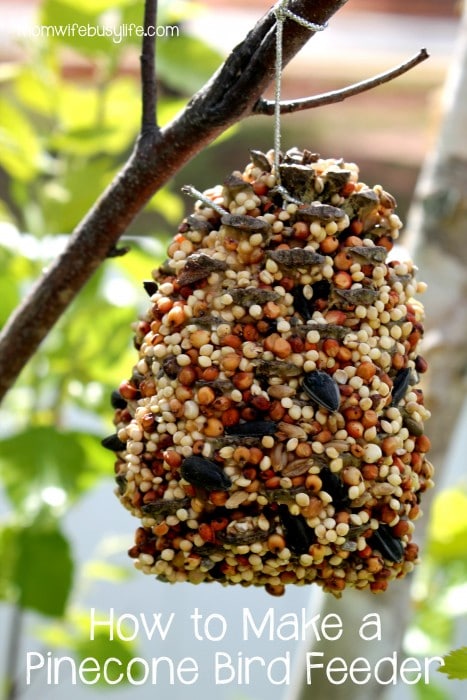 Spring is here and summer is fast approaching. The kids will be out of school soon and the summer will be in full swing. With many kids at home during the summer, parents can find themselves struggling to find things to keep the kids entertained while they are home. There's plenty of activities to do with kids during the summer and getting outdoors should be on everyone's to-do list.
If you are looking for a fun craft to do with the kids, create Pinecone Bird Feeders! These bird feeders
are so easy to make, affordable, and exciting for all.
How to Make a Pinecone Bird Feeder
Supplies:
Pinecones
Small bowl of Peanut Butter
Bird Seeds
Plastic Spoon, Popsicle stick, or Spatula (to spread the peanut butter)
Paper Plate
Directions:
1. Place the pinecone on a paper plate.
2. Using a plastic spoon or spatula, spread peanut butter around the pinecone. Try to cover as much of the pinecone as you can with a thin layer of peanut butter.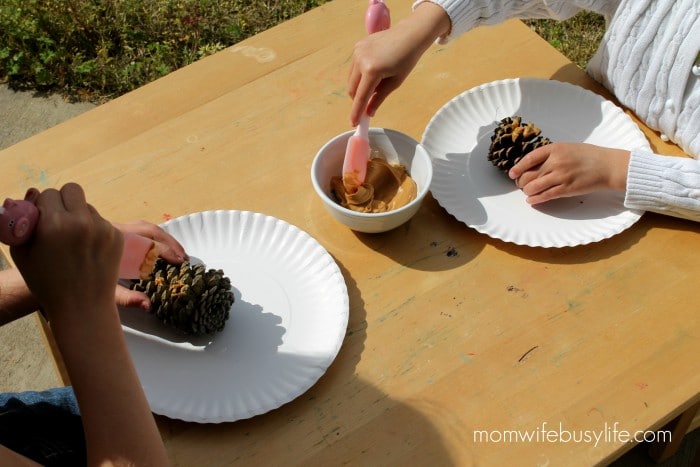 3. Once the pinecone is covered in peanut butter, roll the pinecone around in the birdseed until the pinecone is covered with birdseed.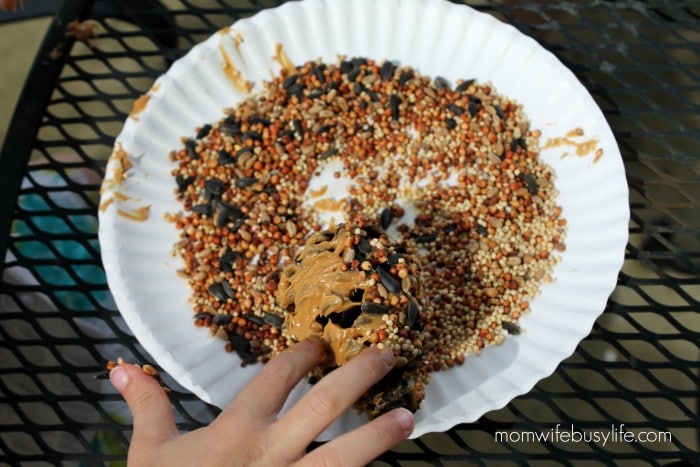 4. Tie a string at the top of the pinecone and hang from a tree in your yard.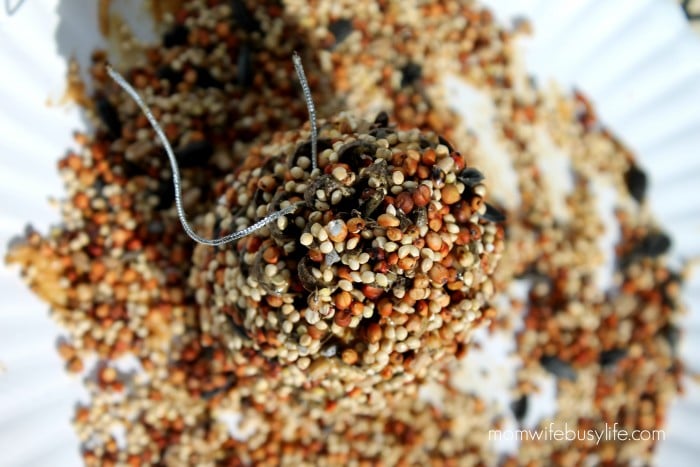 Sit back and wait for the birds to arrive and enjoy the seeds from the pinecone bird feeder!
We completed this pinecone bird feeder activity recently and the birds do come to eat from the bird feeders! The only birds we saw during our first experiment were black birds. We are going to keep creating these easy-to-make bird feeders and see if we can spot any new birds soon!
While you are here, check out more kids crafts and activities!