Check out this cute Lunch Box Idea for Toddlers – "Fishing for Goldfish" using goldfish crackers, peanut butter, and pretzels!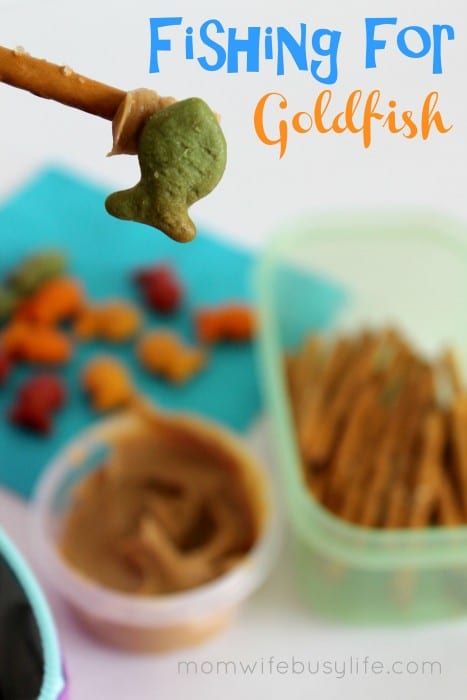 School started for my girls earlier this month and the back-to-school season is in full swing. It's been a smooth start so far, but there are always areas where I need to improve.
Packing lunches for school is one area where I need to get a little more organized and one task I usually dread. However, this task does not have to be complicated with a little planning.
Every month, I print the new lunch menu and sit down with my daughter. I ask her what days she would like for me to pack a lunch based on what the cafeteria is serving. My oldest daughter is our picky eater. If the cafeteria serves something she does not like, she will not eat it = food and money wasted.
By the time she gets home, she requests everything in sight because she's hungry! I don't mind packing a lunch for her since I know she will eat during the day, which is very important to me!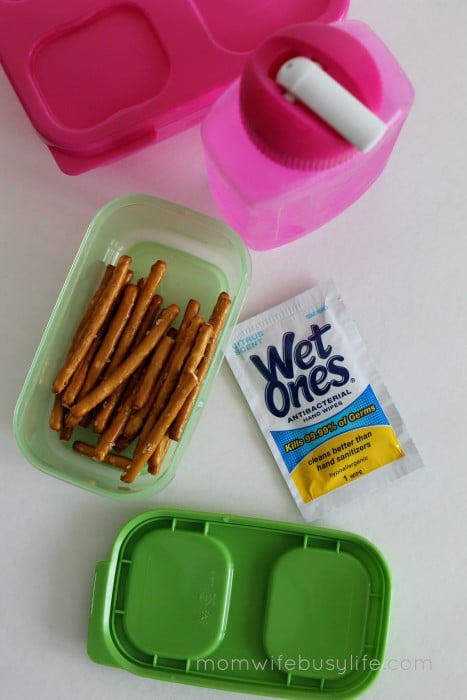 This year, I'll be packing several lunches for my daughter. I purchased lunch accessories for her sandwiches, chips and snacks as well as a little drink container. I also stocked up on Wet Ones® Singles. I love adding Wet Ones® Singles to her lunch box because she's able to wipe her hands clean before eating her lunch.
The majority of the food items that I pack for my daughter are finger foods or foods she has to eat with her hands (sandwiches, chips, pretzels, crackers, apples, etc.)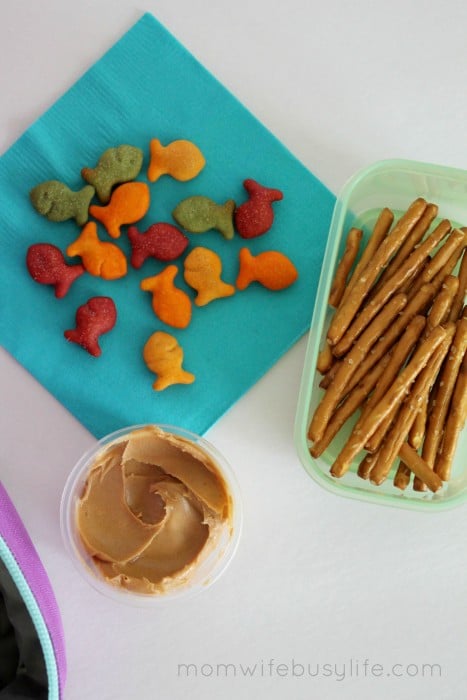 This year, I'll be adding a fun little snack idea to my daughter's lunchbox. My daughter loves peanut butter, pretzels, and Pepperidge Farm® Goldfish Crackers. I thought I could combine these together to create a fun and new way to eat these items together! It's called, "Fishing for Goldfish!"
To create this fun little lunch idea this year, all you need is:
• Wet Ones® Singles (to clean hands before "fishing!")
• Pepperidge Farm® Goldfish Crackers
• Peanut Butter
• Pretzel Sticks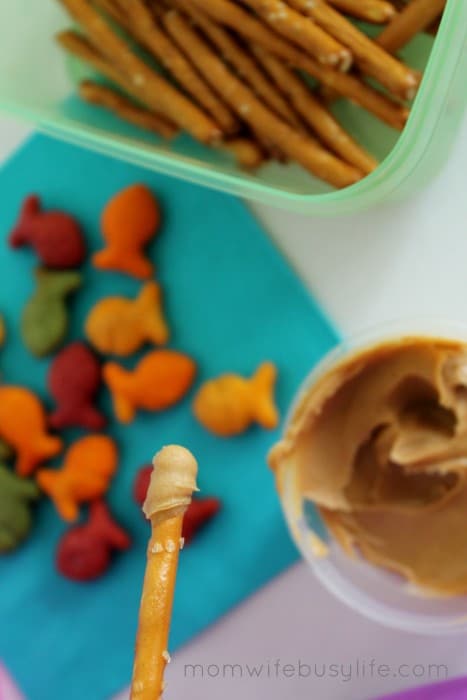 Your child can use the pretzel sticks for dipping into the peanut butter. Just place a little peanut butter on the end and they'll be ready to fish! Take the end of the stick and place it onto one of the Goldfish Crackers and try to catch one! Then, it's ready to eat!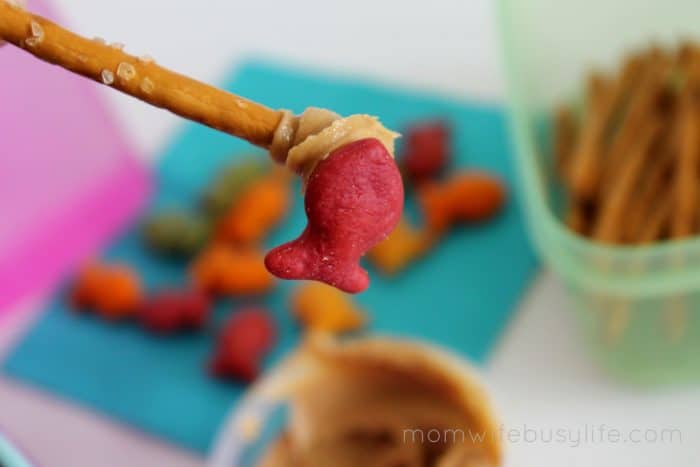 This is just one of the creative ways you can use Goldfish Crackers in your lunchbox this year.
What other fun lunchbox ideas do you have for Goldfish Crackers?