Disclosure: I received NeoCell Beauty Bursts in exchange for a review. All opinions are my own.
Every year, I feel like I need to step things up a bit to hold on to my youth.
My exercise and beauty routine needs some modifications! I need to take my health seriously as I get older because I have two young girls that I live for.
I've been so busy lately that I've pushed my exercise and beauty routine aside. However, because it's a brand new month and because the spring and summer months are around the corner, I have a few specific health goals in mind including drinking more water and taking better care of my skin, hair, and nails.
I want to feel good about myself once the weather gets warmer and I want to be comfortable in my own skin!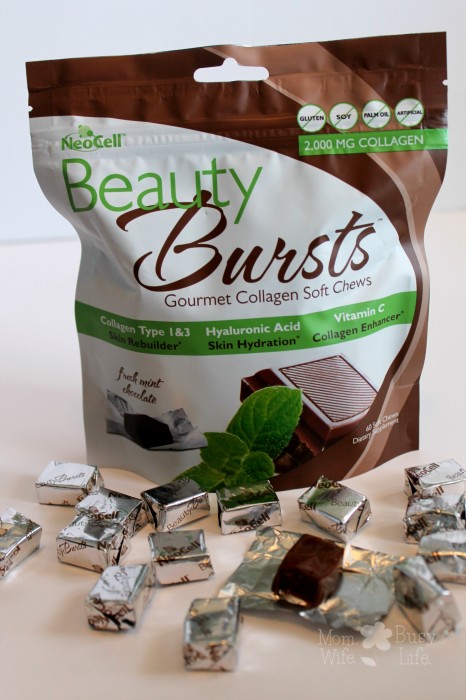 I need all the help I can get to keep my skin looking youthful. That's why I am happy to include a new collagen enhancer in my beauty routine! The NeoCell Beauty Bursts Gourmet Collagen Soft Chews are the perfect addition to any beauty routine!
I look forward to eating the NeoCell Beauty Bursts on a daily basis. It's hard for me to pass up anything that tastes like chocolate, and I LOVE the mint flavor added to the collagen soft chews.
Chocolate mint is the perfect flavor combination!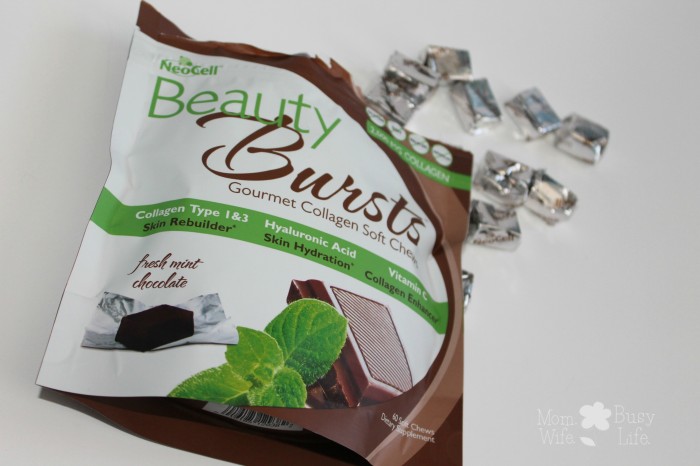 The suggested use is 2-4 chews per day. I am guilty of eating four each day. It's hard to stay away from these delicious chews and I find myself craving them!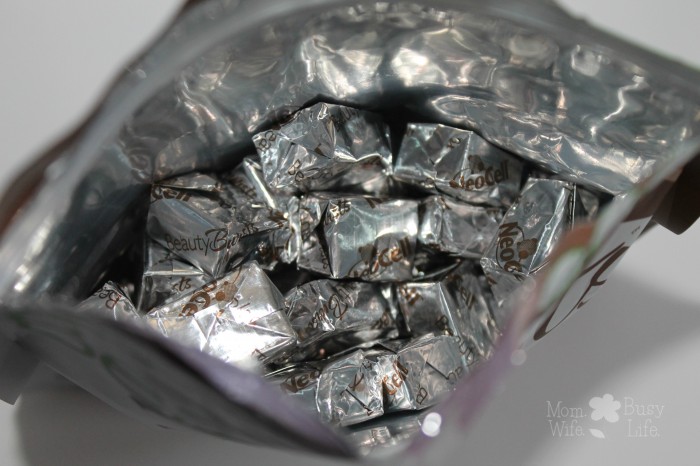 I love that these soft chews are individually wrapped!
Because they are wrapped individually, they stay fresh longer and are super easy to throw in your purse or gym bag so that you can take them throughout the day while you are out and about!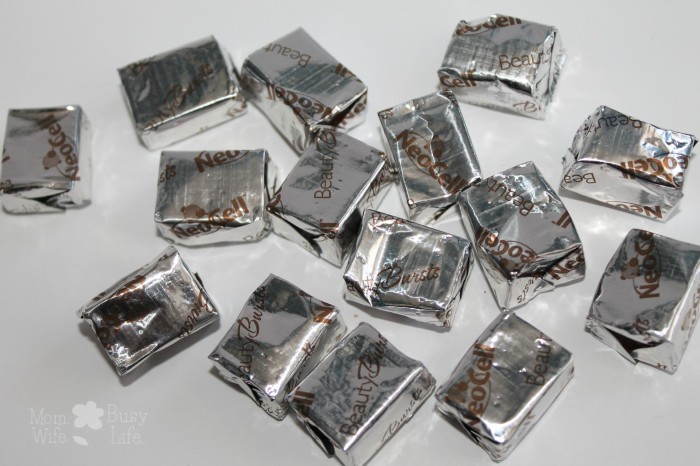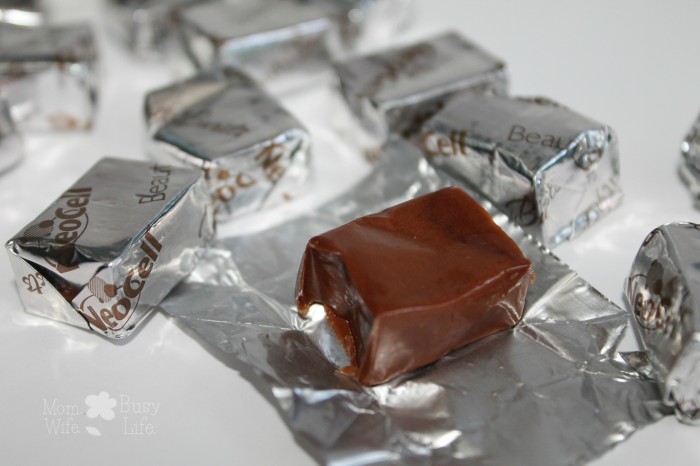 For those of you that eat a gluten free diet, you'd be happy to know that the NeoCell Beauty Bursts Gourmet Collagen Soft Chews are gluten free!
There's also no soy, palm oil, or artificial flavors added. I'm a label reader, so when I received these chews, one of the first things I did when I picked up the bag was to look at the ingredients on the back.
If I can't pronounce the ingredients in a product, you really won't find me eating or drinking it!
These chews passed the test with me as far as the ingredients go and this was the green light for me to keep eating them on a daily basis.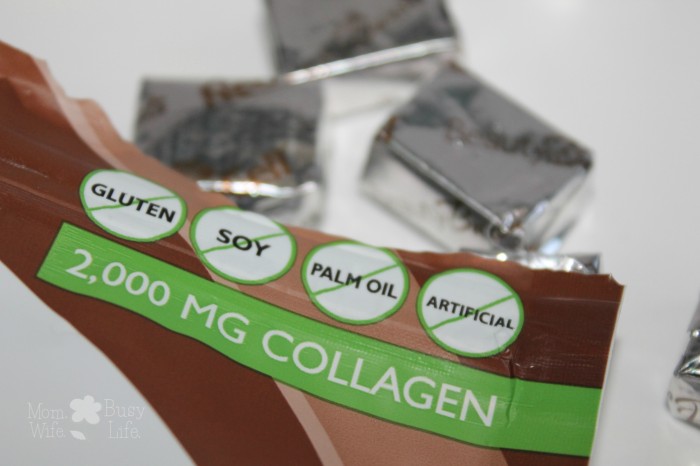 After a few weeks of taking the NeoCell Beauty Bursts, I did notice a difference in my skin, hair, and nails.
I felt that my nails grew slightly faster while taking them and I do feel that my hair grew easily during this time.
My skin did look a bit more radiant and the lines less noticeable! I love the new "glow" that I see each day!
I only hope to see more great results as I continue to consume these soft chews daily!
If you are looking to add a collagen enhancer to your beauty routine to achieve beautiful and radiant skin, I would highly recommend the NeoCell Beauty Bursts!