Disclosure: I received the EPSON LabelWorks™ Label Printer in exchange for a review. All opinions are my own.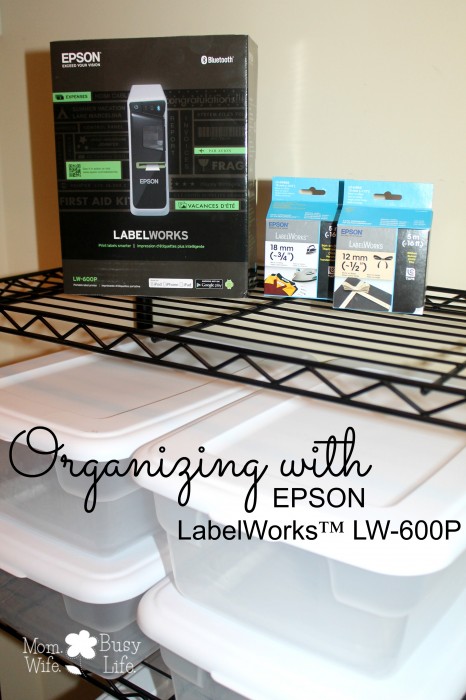 For the last ten months, I've had a project to take care of that has been been weighing me down emotionally. I'm not a fan of clutter because it clouds my mind and makes me physically anxious. I love to keep my belongings organized in my home, but there are many times the clutter creeps in and takes over my life. When this happens, organizing becomes an item on my "to-do" list and I don't feel good about the situation until it's crossed off of my list. For the last ten months, my office closet has been a huge to-do on my to-do list. Here's why: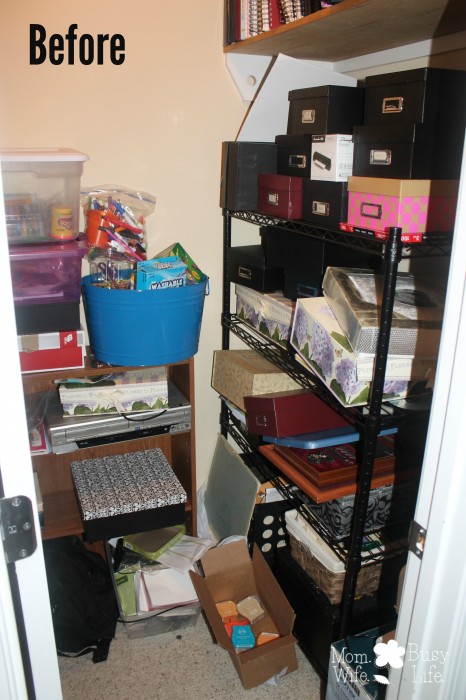 As you can see, the closet in my office is a mess. It has been the "catch-all closet" for the items in my home that I simply can't find another home for. It's also the place where we keep our family photos, scrapbooks, awards, and even an art file for special artwork completed by my girls. There's a lot of memories in this closet, but the last ten months this closet has made me anxious. I struggled to find things in this closet that I needed because it was unorganized and nothing was labeled. I knew I needed a system that would work and a way to make these items easier to find.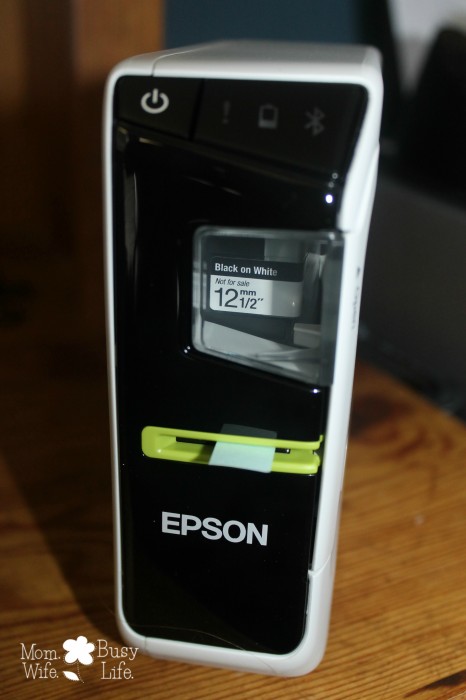 The EPSON LabelWorks™ LW-600P  label printer came to my rescue. It's amazing how a product can change the way you organize. Before the EPSON LabelWorks™ label printer, I had no desire or motivation to clean out this closet. Once I received the label maker, the challenge was accepted and I became a "mom on a mission" to get this closet organized, all because of a simple label maker! Who knew organizing could be so fun?!
The EPSON LabelWorks™ LW-600P is the first app-enabled label printer on the market. This lightweight label printer offers Bluetooth® connectivity for use with smart phones and tablets. This LabelWorks™ label printer can wirelessly create, edit, and print labels. It includes over 100 label design templates and 400 symbols and is compatible with a variety of tapes including iron-on, glow-in-the-dark, metallic reflective, and ribbons!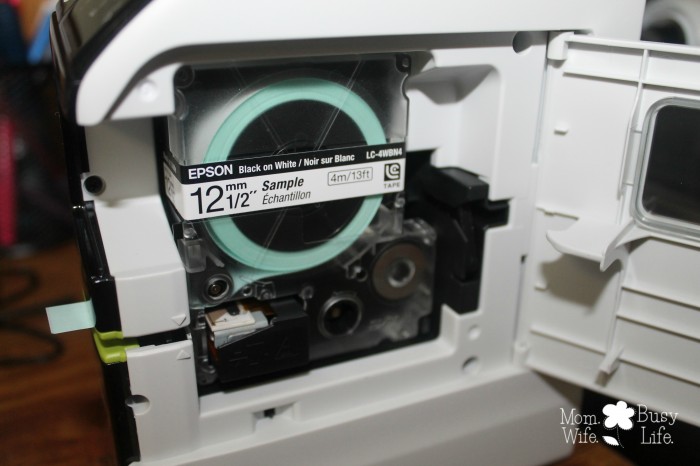 I purchased several storage bins for my office closet to make my organization project easier for me. I love using storage bins for a variety of items such as office supplies, art supplies, envelopes, tape, paint, and more! After placing the appropriate contents into each storage bin, I used the LabelWorks™ label printer to create my labels.
This label printer is so easy to use. I downloaded the EPSON iLabel App, inserted the tape, plugged in the label maker, connected the device on my smartphone through the Bluetooth® connectivity, and the label printer was ready to go! Using my smartphone, I entered in the name of each label I wanted to create, changed the font and added an icon, pushed the print button, and my labels were ready within seconds to place on my storage bins.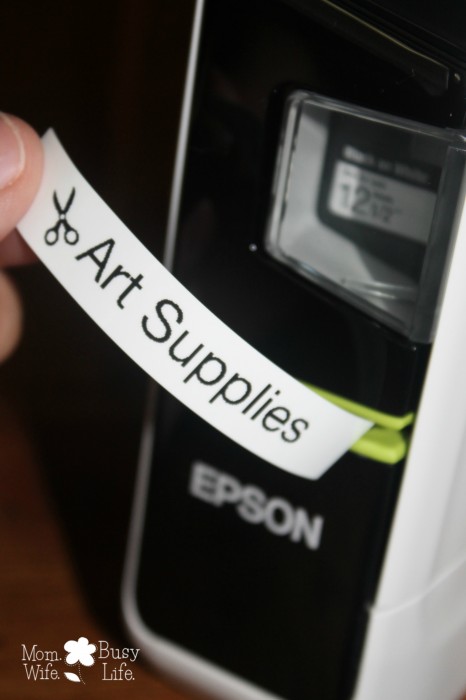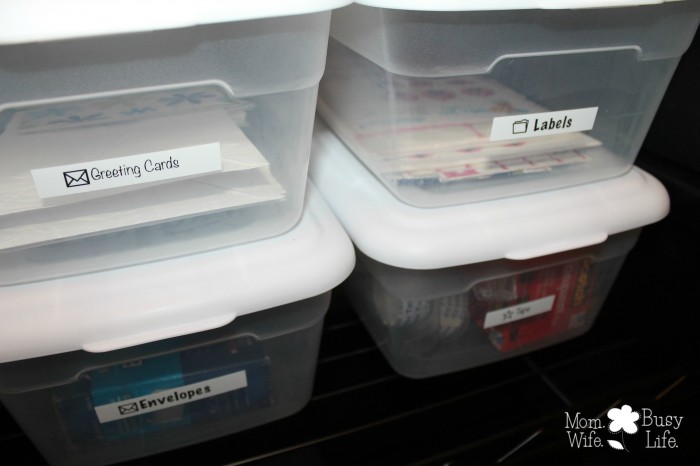 I still have a few photo boxes to label, but I finally feel "at peace" with my closet. This closet is no longer on the back of my mind as needing to be organized anymore. I can walk in, find what I need, and be on my way. There's no digging around for items and no items falling down on me while I'm digging around for them! The "before" closet was a safety hazard! Not anymore:
If you have a big organizing project to complete soon, consider the EPSON LabelWorks™ LW-600P label printer to help along the way!
Key Features:
Print smarter — print labels using your iOS or Android™ smartphone or tablet via Bluetooth®
Print on the go — compact and battery operated1; also includes an AC adapter
Preview labels before printing — save time, reduce waste
Versatile — adhesive labels up to one-inch wide, ribbons, iron-on labels, wiring labels, QR code labels and more
Personalized — add symbols and graphics or a hand-written message
Easy — built-in automatic cutter enables you to quickly print multiple labels
Fast — get the labels you want in seconds
You talk, it prints2 — supports smartphones and tablets with voice recognition
Many compatible apps available3 — download the Epson iLabel app and more
Works with most operating systems — supports PC and Mac® via USB
Here's another amazing way to use the label printer! You can print special messages on ribbon and add it to a gift!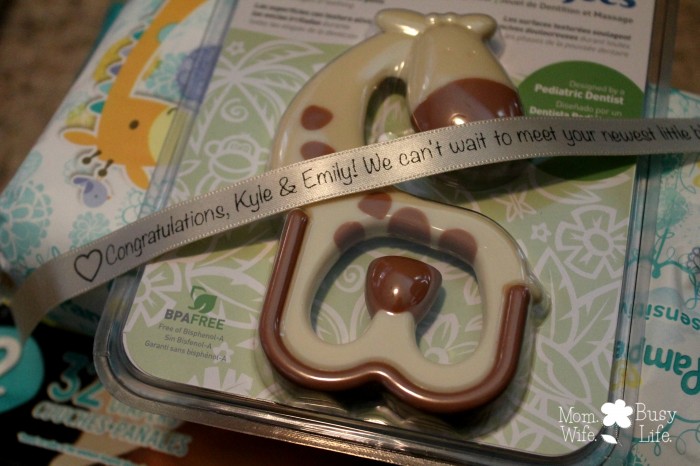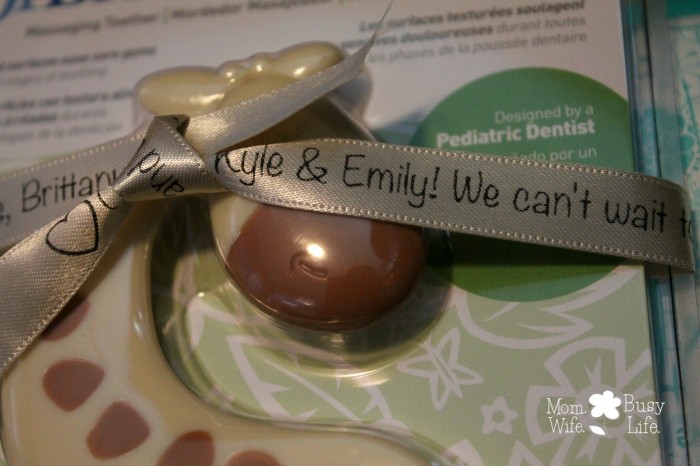 How would these labels come in handy for you? What would you use them for?