Disclosure: I received a Pound Puppies: A Perfect Match DVD in exchange for a post. All opinions are my own.
When I was little, I remember Pound Puppies! I had a few of the stuffed animals and loved them! As an adult, I'm happy to share what I loved growing up as a kid with my two girls. That's why I'm excited to share with you information about the Pound Puppies: A Perfect Match DVD.
As always, I love to play our DVDs in the car for my girls on the way to school on the portable DVD player. It was sweet to see the excitement on their faces when they received their new Pound Puppies DVD! They both love dogs, so when I would play it for my youngest (she's two), she shouts, "Doggies!"
One of my favorite quotes from the movie was from Lucky the dog tells Yipper, "A pup for every person and a person for every pup! Somewhere out there is a kid with your name on it!" I was able to explain to my girls a little about the process of adopting dogs from shelters!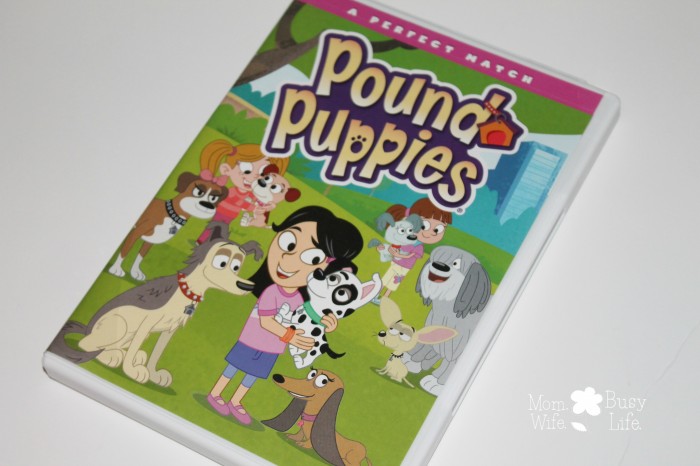 The Pound Puppies find they have their paws full with their newest adventures! They come to the rescue when a so-called "un-matchable puppy" finally finds his match – and loses him, assist a shy puppy on a High Energy Scouts camping trip, help a furless pup to bolster his confidence, and they have to investigate why a paper girl's deliveries are always late!
Episodes Include:
The Yipper Caper
Working K-9 to 5
Hello Kitten
Beauty is Only Fur Deep
No More S'mores
Buy Pound Puppies: A Perfect Match DVD now!