Disclosure: I received Smith Brothers throat drops in exchange for a review. All opinions are my own.

This has been a very interesting winter season over here in the south! We had two very rare winter storms hit our area with snow and ice. We aren't used to extreme cold temperatures or ice storms, but we were very prepared before the storm. Not only do we have to be prepared for the fluctuating temperatures around here, we also have to be prepared for the sicknesses and cold viruses that seem to lurk around during this time of year!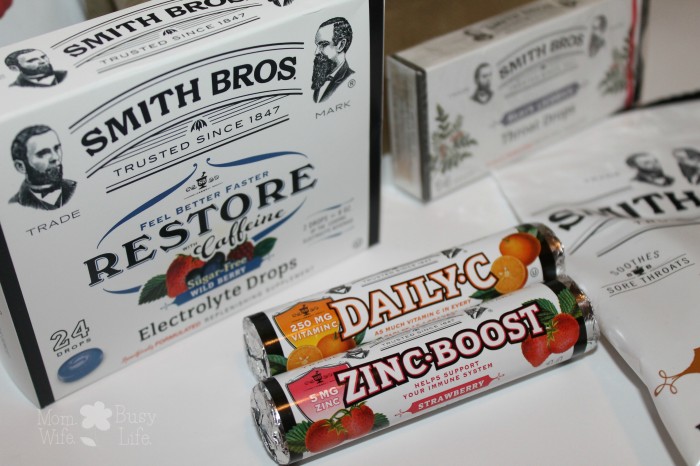 As a mom, I try to make sure I'm prepared with all of the right medicine and supplies I'll need during the winter season for my family to stay well. Ask me if I have it and I probably do. My girls have already missed a few days of school this year because of the common cold. I also caught the cold this season and it lasted over a week! During this cold and flu season, I'm proud to say that I am stocked up on all of the right products from Smith Brothers! Mom and Dad HAVE to stay well, so I like that these products are perfect for my husband and I! Make sure you read the packaging on each product to determine what products are o.k. for the kids and what age they are suitable for!
Luckily, Smith Brothers is here for you with new and improved cold season remedies. Since 1847, Smith Brothers has been one of America's most trusted brands! I LOVE and trust products MADE in the U.S.A.!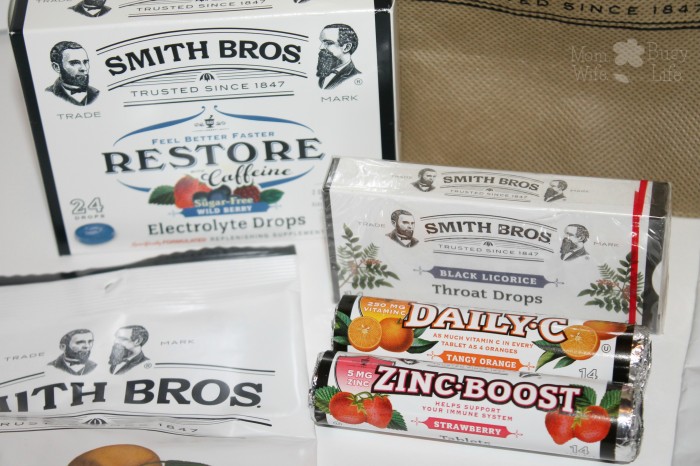 Smith Brothers offers a wide variety of flavors and products. Try the Warm Apple Pie drops to warm an aching throat or the Honey Lemon drops with a hint of chamomile and melatonin made specifically for nighttime use. Whatever your needs, Smith Brothers has a fix for you!
Here are a few great cold season remedies for you this season:
Wild Cherry Throat Drops
Black Licorice Throat Drops
Warm Apple Pie Warming Throat Drops
Daily-C Chewable Tablets
Wild Berry with Caffeine Restore Electrolyte Drops
Zinc Boost Chewable Tablets
View the selection of Smith Brothers Health and Wellness Products!
Out of the selection of products mentioned above, I'd have to say the Smith Brothers Warm Apple Pie throat drops are my favorite. I'm not a huge fan of other competing throat drops mainly because they are too strong and not too tasty, having the typical "medicine" flavor! However, the Smith Brothers Warm Apple Pie Warming Throat Drops ARE tasty and would be my first choice for providing fast-acting relief for coughs and sore throats! The Wild Cherry throat drops are also great tasting!
These drops are perfect for your home medicine cabinet or for your purse when you are on the go! Keep some in your office at work during those times you feel a sore throat or cough coming on!
Each Warm Apple Pie Warming throat drop has cinnamon flavored beads inside! If you were to bite into the throat drop, you can actually taste the cinnamon! Cinnamon is a favorite of mine, so it's an added benefit to these throat drops!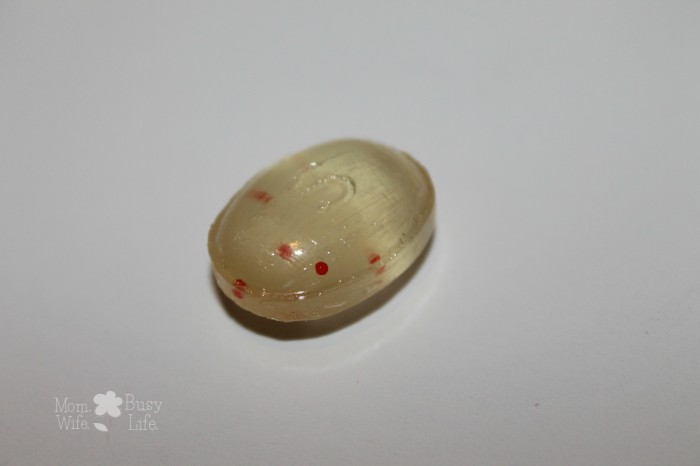 Don't forget to try the traditional Smith Brothers Wild Cherry Throat Drops! These soothe sore throats and provide the fast-acting relief from coughs and sore throats just like the Warm Apple Pie Warming Throat Drops.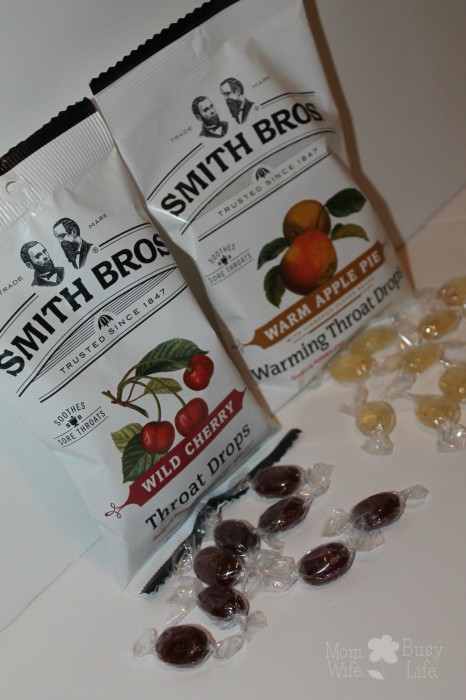 I also take a Smith Brothers strawberry flavored Zinc Boost Chewable Tablet and tangy orange flavored Daily-C Chewable Tablet each day. I look forward to these and love the taste of the tablets as well! The Zinc Boost Tablets help support my immune system and the Daily-C Tablets have as much vitamin C in every tablet as 4 oranges! I need all the help I can get to stay well, so these easy to chew tablets are perfect for a busy mom like me trying to stay healthy! Again, I can't afford to get sick with two young children at home, so I need as much immune support as I can get.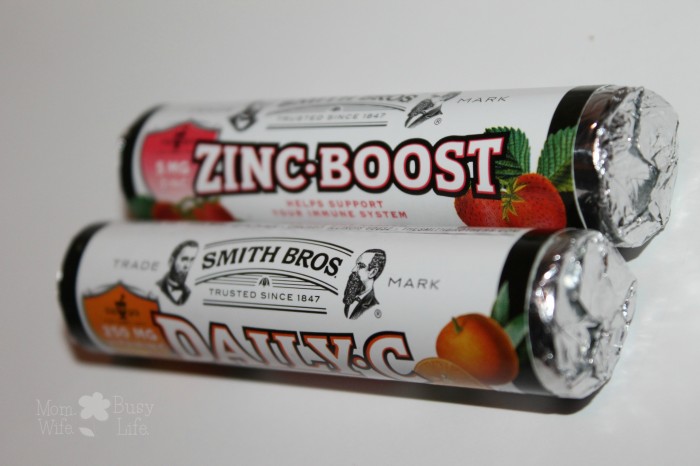 Along with these great cold season remedies, I have the Black Licorice Throat Drops and Sugar-Free Wild Berry with Caffeine Restore Electrolyte Drops on hand. My dad was a huge fan of licorice growing up and always had some around the house, so I'm pretty used to the licorice flavor! These drops temporarily relieve minor discomfort and protection of irritated areas in a sore mouth or sore throat.
The Wild Berry with Caffeine Restore Electrolyte Drops are a specifically formulated replenishing supplement. Two drops equal 8 oz. of the leading electrolyte beverage! Each Electrolyte Drop will help rehydrate your body to support a faster recovery. Dehydration is no joke, so I feel these drops are an easy solution to making sure you are getting the electrolytes your body needs!
Interested in trying these cold season remedies for yourself? You can find Smith Brothers products at Amazon.