I've been living in South Carolina for almost two years now. There's so many wonderful places to visit around the Palmetto State! If you are passing through the great state of South Carolina any time soon, be sure to visit the Swan Lake – Iris Gardens in Sumter, South Carolina, home to beautiful swans, ducks, geese, turtles, and other wildlife! Why Iris Gardens? "Swan Lake – Iris Gardens has some of the nation's most intensive plantings of Japanese iris, which bloom yearly in mid to late May and last until the beginning of June."
Swan Lake is one of my favorite places to visit in South Carolina. My favorite thing to do at Swan Lake is walk around the entire perimeter of the lake in the morning (around 8 a.m.), about 0.75 miles. I invite you to scroll through the pictures below to see the beauty and peace that Swan Lake has to offer. The pictures below are photos I've been able to capture during my visits to Swan Lake during different times of the year.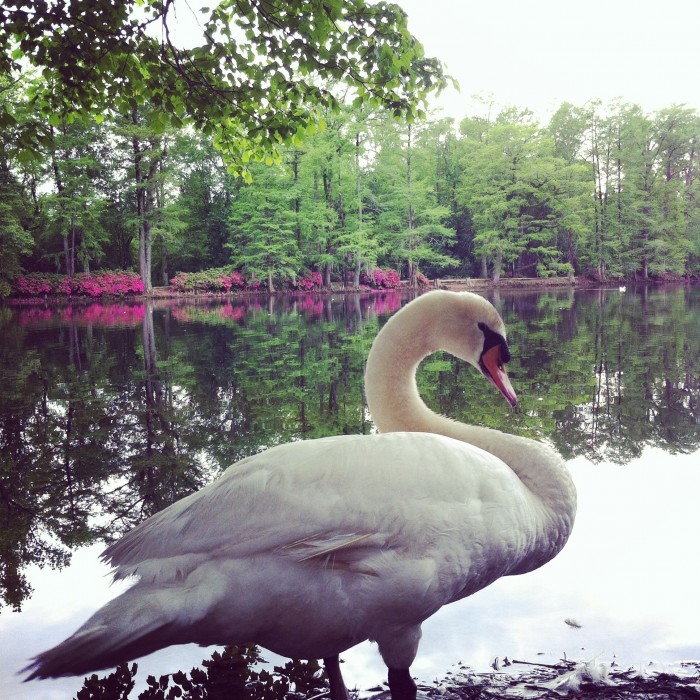 The Azaleas were in full bloom when I captured the photo of this swan above!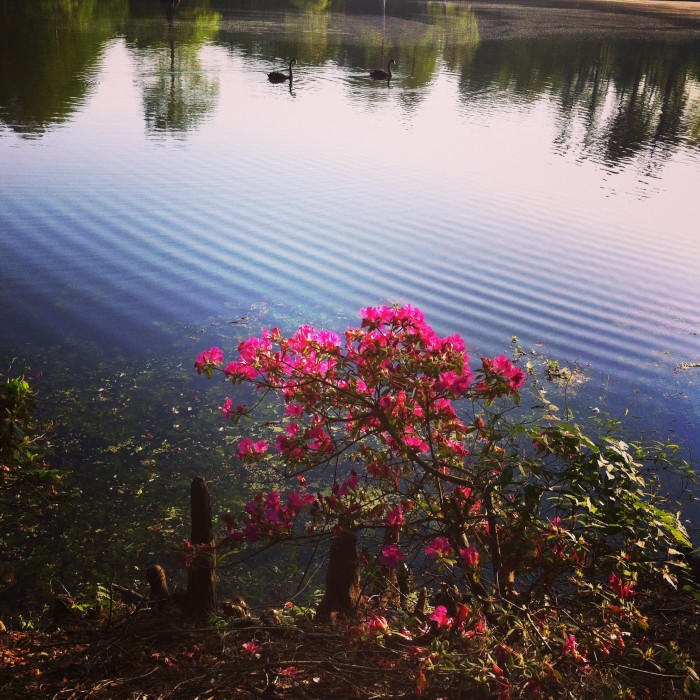 The ripples in the water were the focus of this photo one morning while talking a walk around the lake. The pretty black swans in the background were a great addition to the photo!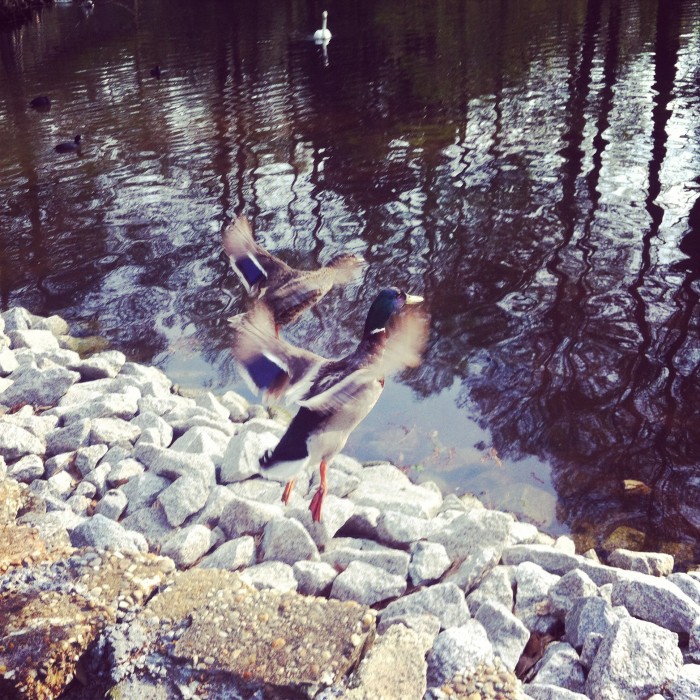 Ducks in flight! They allowed me to walk up pretty close to them (as many of the wildlife here do) and as I got closer they took off into the water!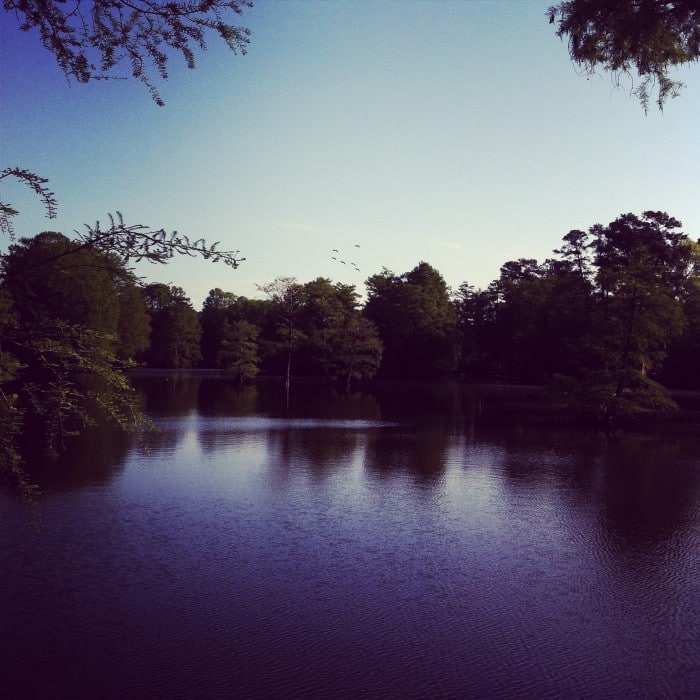 I captured this geese flyover one afternoon. The lake was so peaceful and calm that day!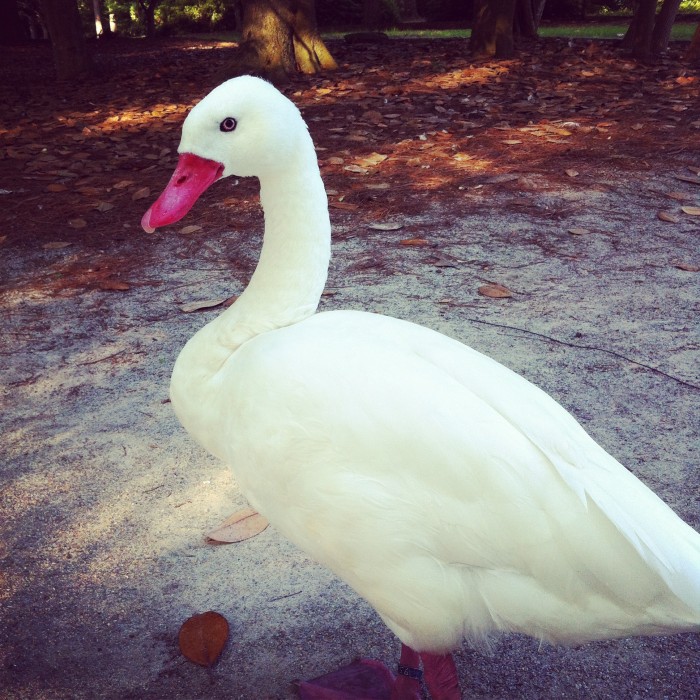 This white goose wasn't too afraid of me! I love her white feathers and pretty eyes!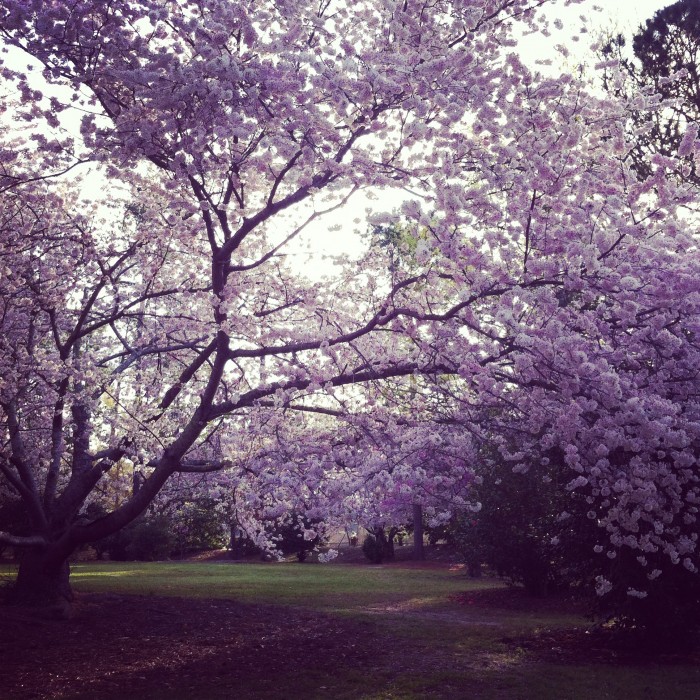 This photo was taken in the early Spring. I'll never forget the feeling I had walking through this part of the park. It was absolutely breathtaking. Felt like a little slice of Heaven on earth.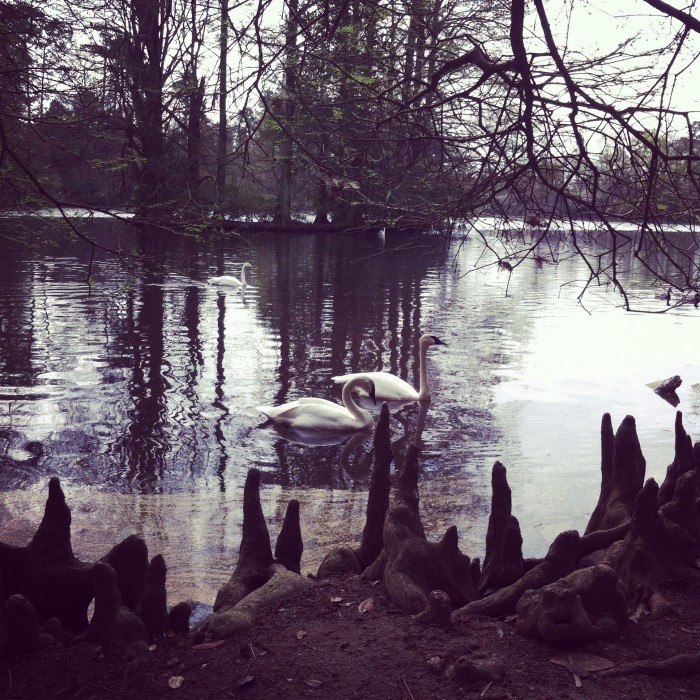 This photos was taken in early spring of the swans swimming around! It was another peaceful day at Swan Lake!
The water feature in the park adds a nice little touch when visiting Swan Lake! These swans were resting one morning when I snuck up to them to take this photo.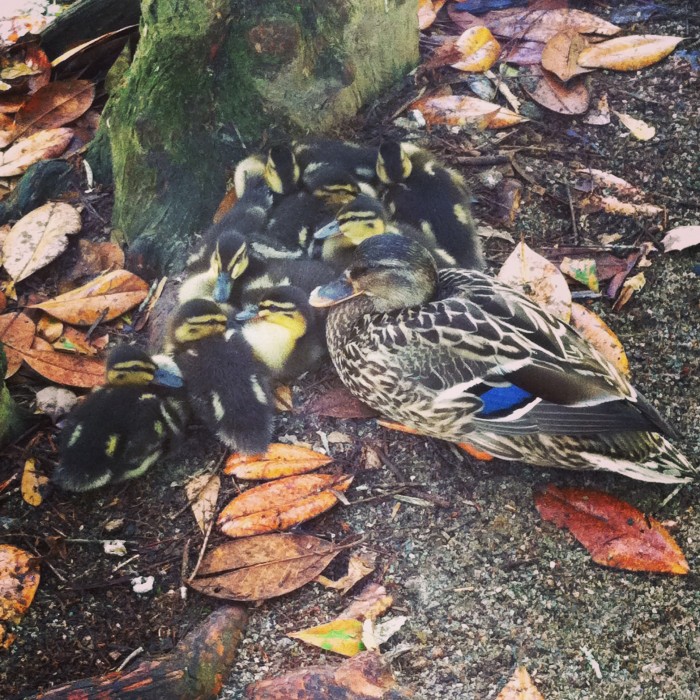 This is one of my favorite photos taken this year of a mama duck with her baby ducklings! I was able to get very close without scaring them away!
You can see that Swan Lake Iris Gardens is a beautiful place to visit! If you are driving through South Carolina, make plans to stop and tour the gardens! You never know what you'll see! Every time I visit, I capture something new that amazes me.
Follow me on Instagram where you'll find more of my travel photos!