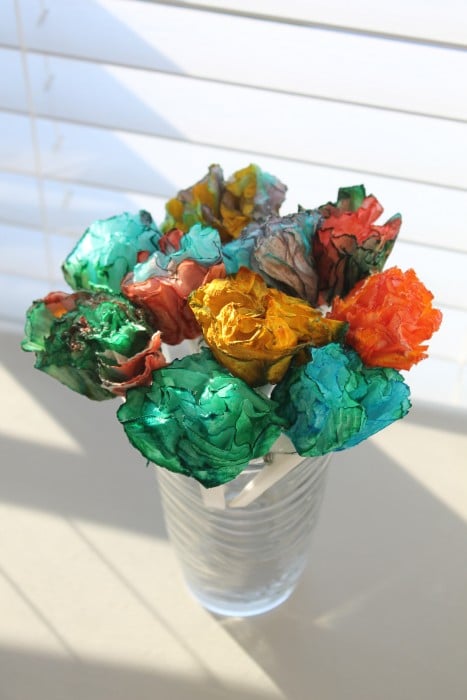 Toilet paper seems to make it's way on my shopping list each week. Toilet paper can seem pretty dull and boring, but did you know you can make cool crafts with it? Yep! We did! We turned some of our toilet paper into a bouquet of flowers. My girls LOVED this activity and they beg me to make them often. Check out how we made these flowers out of toilet paper!
How to Make Toilet Paper Flowers
Supplies
food coloring
water
liquid dropper
small bowls
plastic spoons
Directions:
1. Place 5 sheets of toilet paper on top of each other.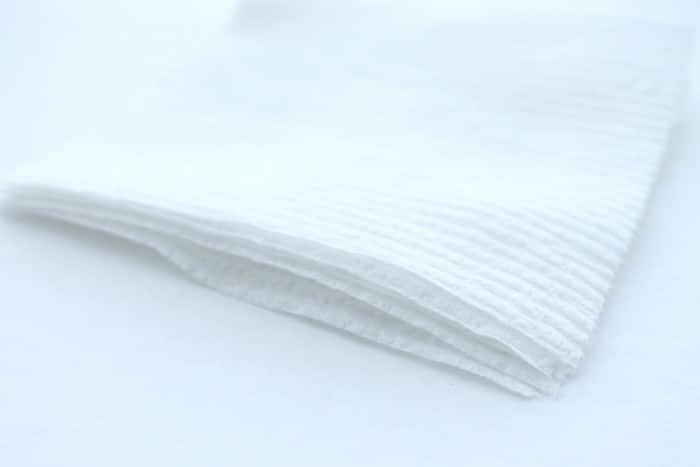 2. Fold the toilet paper back and forth like a fan. Bunch up the middle and place a clothespin to hold together.

3. Fold in each of the sides of the toilet paper until it forms a flower.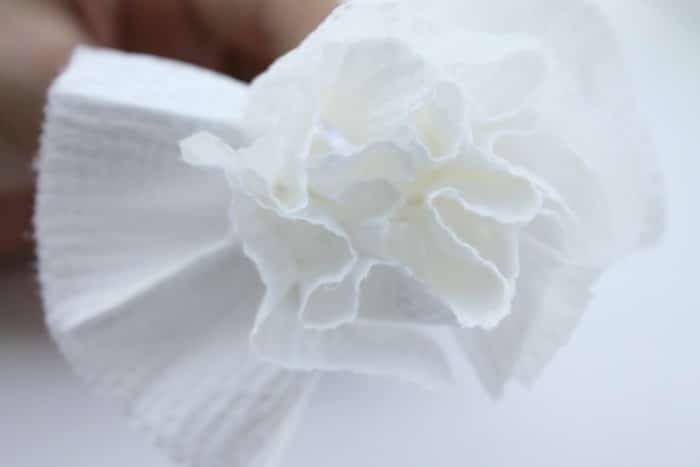 4. Drop a few drops of food coloring mixed with water around the toilet paper flower and let the toilet paper absorb the color.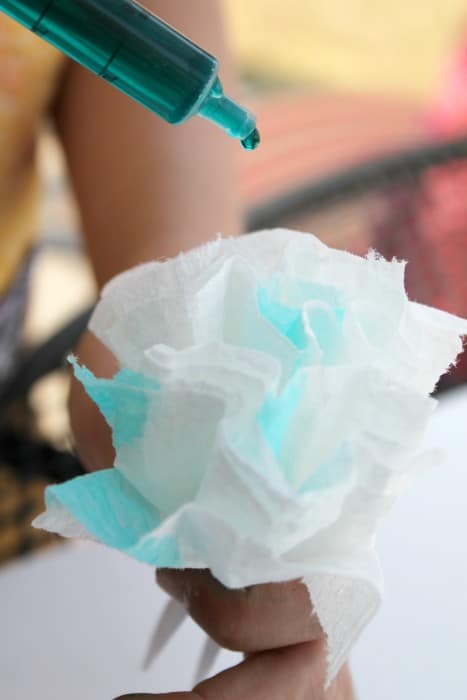 5. Allow to dry and then display in your home!
Experiment with different colors and make a bouquet of flowers.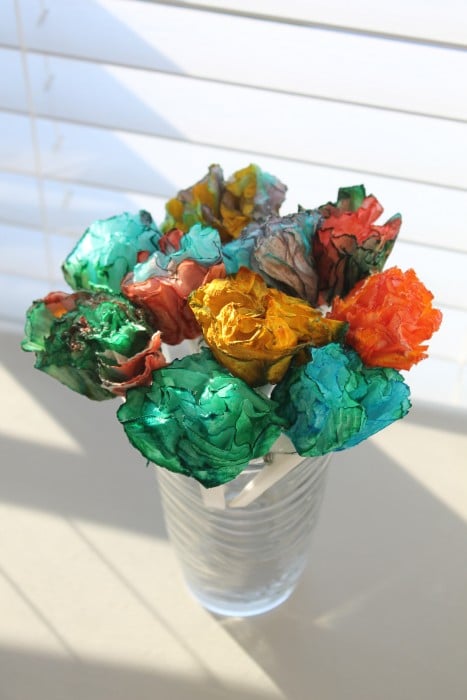 My daughter loved making her flowers. Here's one for YOU!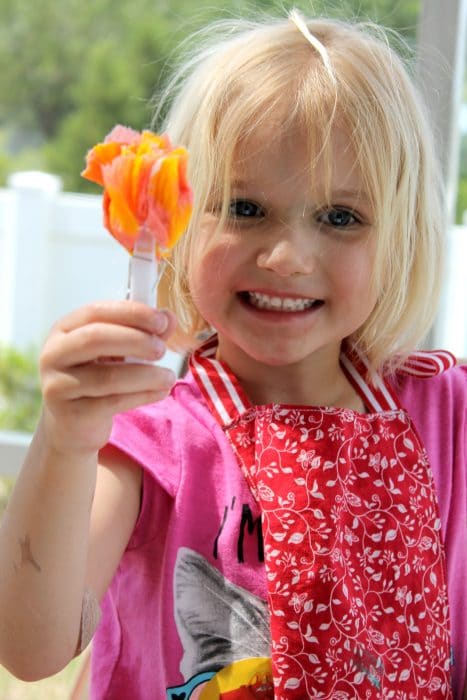 Did you like this activity? Find more great crafts and activities here!