Disclosure: I received Way Better Snacks in exchange for a post. All opinions are my own.
Way Better Snacks and Salsa at Your Summer Gatherings
Summer is the season for good times and gatherings with friends and family. This summer, celebrate in style with the perfect snacks for summertime. You'll be sure to impress your guests when you serve Way Better Snacks paired with homemade salsa!
Only simple ingredients are used to produce a great tasting and nutritious product! Way Better Snacks are a better choice because they are made with sprouted whole grains and seeds such as flaxseed, chia seeds, quinoa, black beans, broccoli seeds and daikon radish seeds. These ingredients provide increased vitamins, minerals, antioxidants, digestibility and nutrient absorption. In fact, each serving is loaded with 190 – 400 mgs of heart healthy Omega-3s!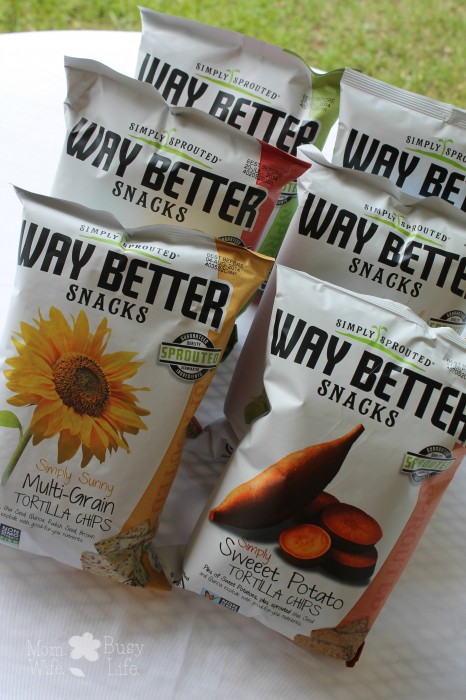 If you are planning a summer gathering any time soon whether it's outdoors or indoors, grab a pretty sectioned tray and serve a variety of Way Better Snacks with salsa! Choose from Simply Sunny Multi-Grain, Simply Unbeatable Blues, Simply Beyond Black Bean, Simply "Sweeet" Potato, Simply So Sweet Chili, No Salt Naked Blues, Simply Tangy Mustard & Onion, or Simply Spicy Sriracha!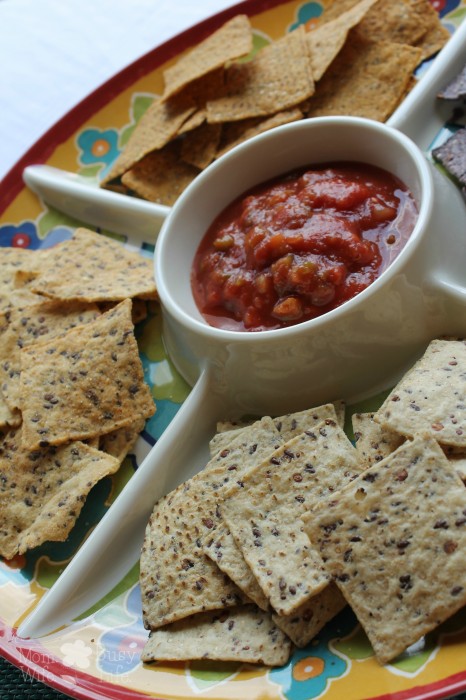 Even better, Way Better Snacks do not contain any fillers, preservatives, or artificial colors or flavors! These snacks are Non-GMO Project Verified, Certified Gluten Free, Certified Whole Grains Council, Certified Kosher and many of the ingredients are Certified Organic. I think these snacks pass the health test for me!
You can be sure I'll be munching on these delicious snacks all summer long! Not only do I love the Way Better Snacks, my kids and my husband love them, too! We take them with us on road trips as well as family picnics! I hope you love them as much as we do!
Like Way Better Snacks on Facebook or follow on Twitter! Use the store locator to find out where you can purchase Way Better Snacks!