Are you a busy mom interested in taking some time away with your family? You deserve it! Here are a few Family Travel Packing Tips for Traveling to help you get started on your next adventure!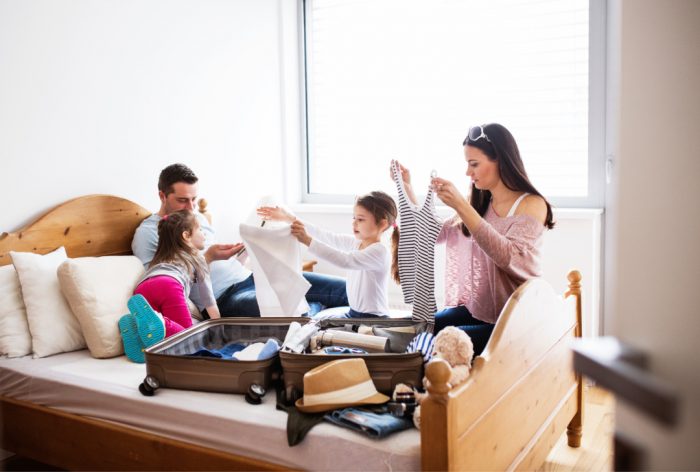 If you are a mom, then you most likely understand what it's like to pack for a family. If you are like me, you have to create a huge list of things to pack for yourself and the kids! It can be overwhelming!
As a military spouse of 16+ years, I consider myself a pro with packing for my family now for road trip and airline traveling. We've traveled the country throughout the years and have taken so many trips for vacations and to go home to see family.
Tips for Flying With a Toddler
Best Rolling Backpacks for Girls (great for traveling!)
In fact, I know that if I want to have a successful trip, I must plan ahead so that travel is as smooth as possible with my family of 5!
Here are my top tips for family travel packing. I hope these tips help you plan a successful trip! Happy adventures!
Family Travel Packing Tips
Make a List
A list is very important when packing. Make sure to list what each family member will need. You don't want to get to your destination and forget anyone's pajamas or underwear!
By making a list, you may avoid having to make trips to a store nearby to pick up items that you forgot back at home.
Etsy has a few printable family travel sets to help you plan: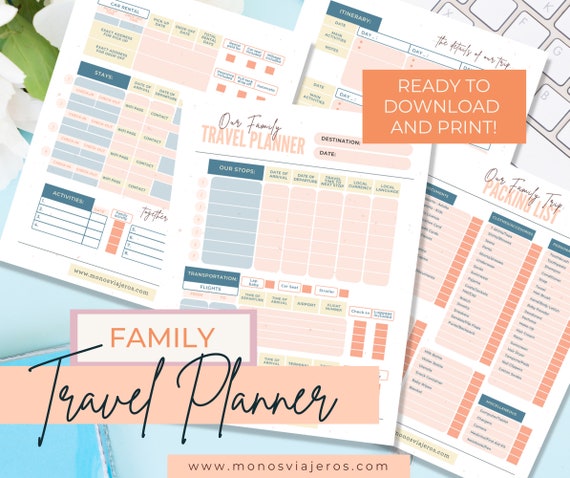 Family Travel Printable Planner
Start packing a little early
Don't wait until the last minute to pack for the family. You may be left feeling overwhelmed if you try to do it all at once.
I like to set out our set of luggage about a week in advance and add to it during the week.
When I do my final load of laundry before our trip, I go through it to make check for any other pieces that I need to include in the luggage before we leave!
Don't forget to pack the extras
Sometimes you'll need to throw in a few extra diapers or wipes, along with items like burp cloths and extra onesies if you are traveling with very small children.
It's a good idea to pack one of your child's favorite blankets or stuffed animals as well to avoid a meltdown on your first night at your hotel!
Bring Devices
If you don't mind your kids using devices in the car, bring portable DVD players to keep the kids entertained. Don't forget the headphones and plenty of DVDs! Make sure you charge the devices before travel.
Create a Basket or Bag of Travel Games, Activity Books, or Small Toys
I love to find small travel games, activity books and small toys that my kids haven't seen before and place them in a medium sized basket in the car so that they have things to keep them entertained while traveling!
Don't forget writing utensils like pens or pencils. Be careful with crayons (they can melt in your car if lost) or markers (the ink can run on the interior of your car if a child loses one without the lid!)
Bring a Basket or Bag of Snacks and Drinks
We never leave home without a basket of snacks and drinks when we go on trips! This helps us avoid stopping several times when the kids get thirsty or hungry!
Print Travel Games
Plan ahead and print a few travel games for your kids like scavenger hunts, license plate games, and more! I usually print a few activities off and place them on a clipboard for the kids to use in the car to help provide a hard surface to write on. Here are a few ideas for your next trip: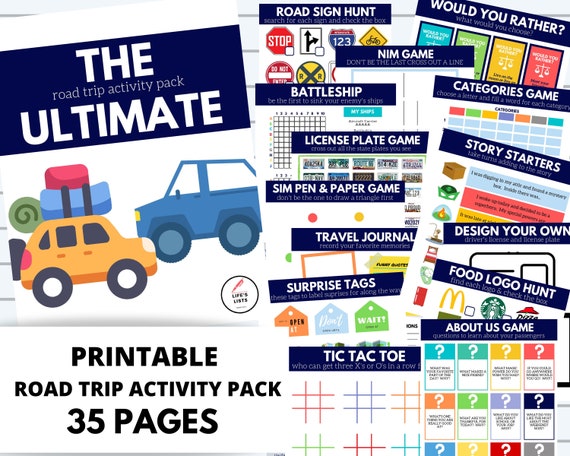 Road Trip Activity Pack Printable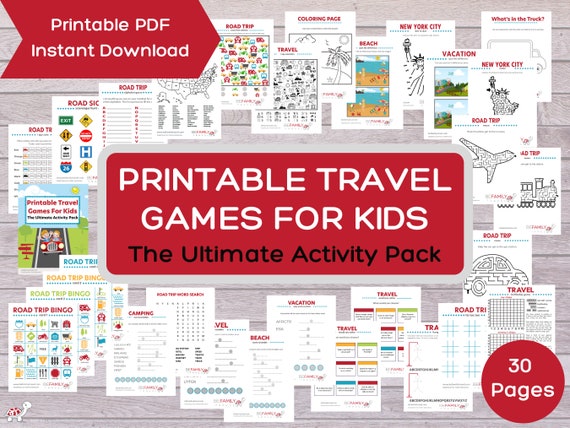 Printable Travel Games for Kids – The Ultimate Activity Pack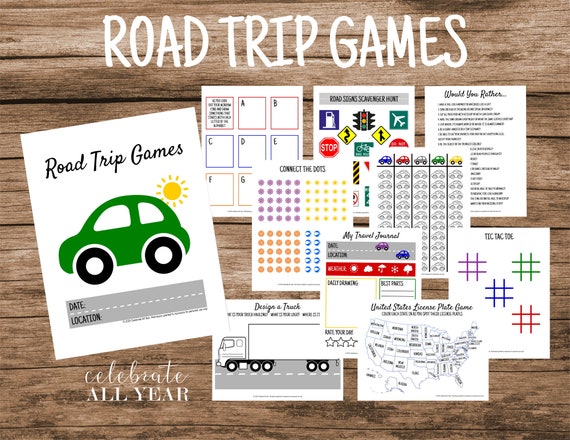 Printable Road Trip Games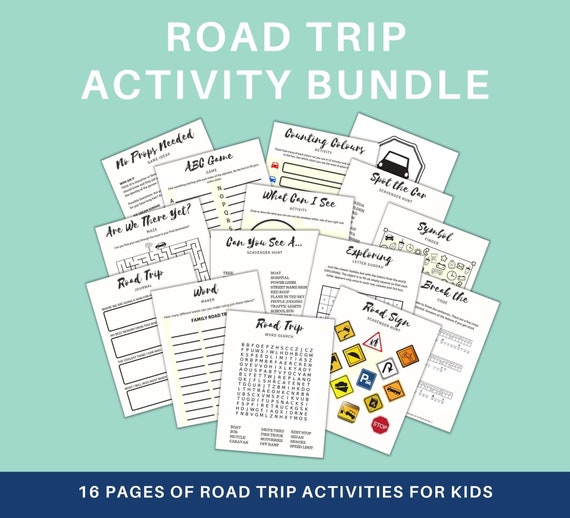 16 Page Road Trip Kids Activity Set
Do you have any other helpful family travel packing tips?
>> Click here to sign up for my email list and get access to my FREE printable library!