Do you need a break this year when it comes to creating fun ideas with your Elf on the Shelf? These Elf on the Shelf Kits can save you lots of time!
After 8 years of planning ideas for our own Elf on the Shelf, this is the route I'm choosing to go this year. I simply need a break from the planning! My kids LOVE to see what our elf does each day when they wake up in the morning!
You can see my personal ideas for our Elf on the Shelf below:
Kid Friendly Elf on the Shelf Ideas
Dollar Tree Elf on the Shelf Ideas
Each kit below is available to order on Etsy and comes with a variety of pre-planned and ready made Elf on the Shelf activities and ideas. Look through each kit to decide which kit is right for your needs!
No more panicking at night to figure out what to do with your elf. These kits take all the guess work out! Order a couple if you want a variety of ideas or need more activities if you have several kids.
Elf on the Shelf Printable Props
Elf on the Shelf I'm Back Ideas
It will be nice to have a kit to use this year so that I don't run around frantically trying to decide what to do with our elf!
NOTE: I will try to remove kits that sell out for the 2021 holiday season as soon as I can. Some kits may not be available at the time.
Elf on the Shelf Kits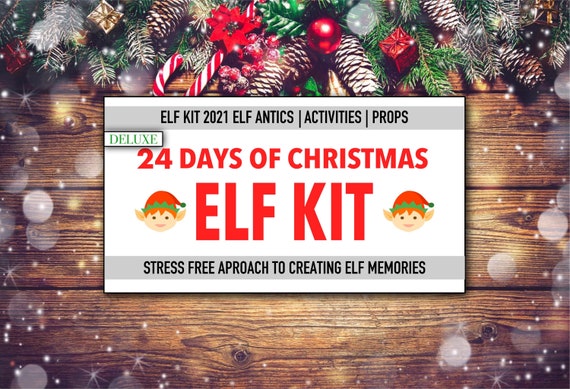 Deluxe Elf Kit 24 Days of Christmas Elf Props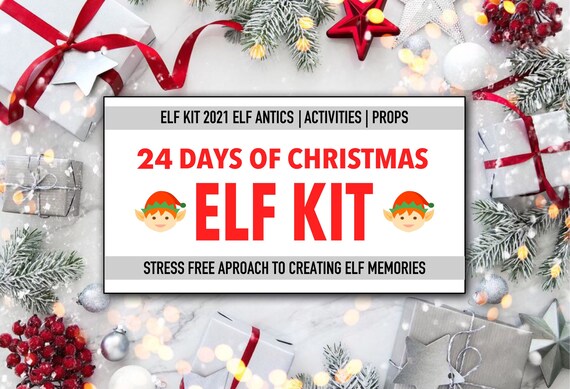 24 Days of Christmas Elf Props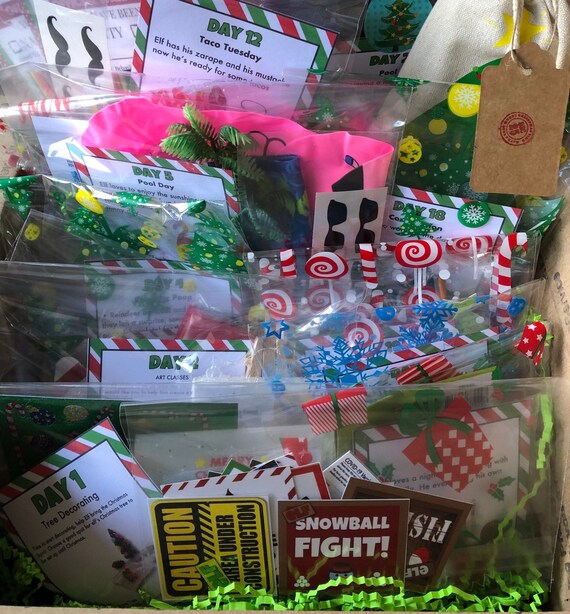 Elf Kit 25 Days of Christmas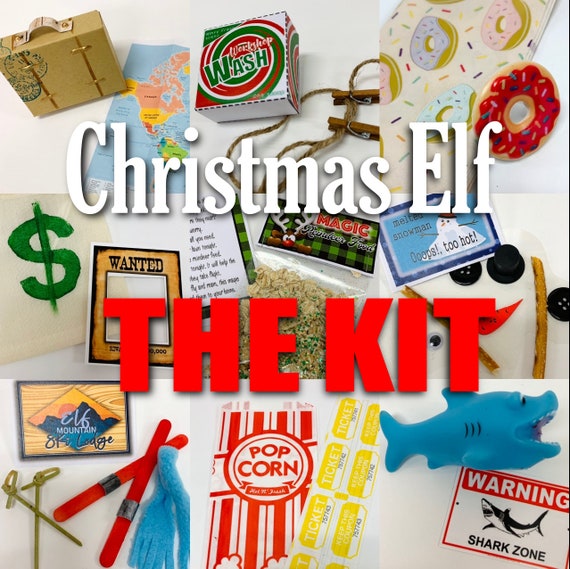 The Kit for Your Christmas Elf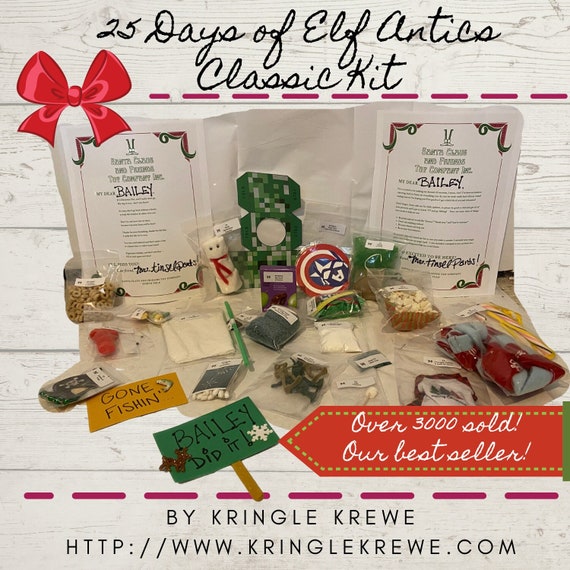 Buy Now: 25 Days of Elf Antics Activity Kit with Calendar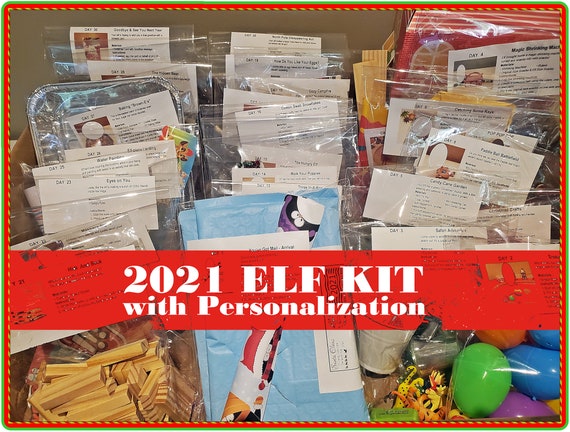 Buy Now: 2021 Personalized Elf Kit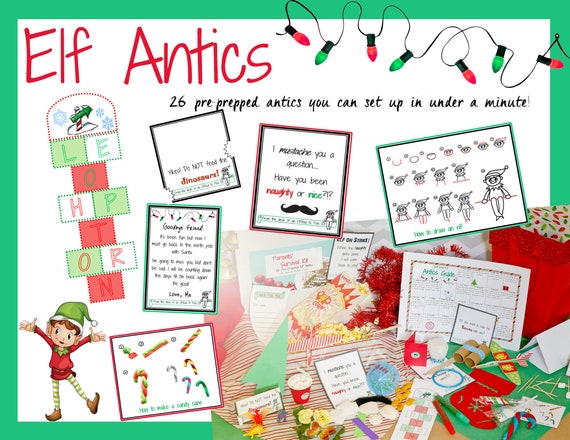 2021 Elf on the Shelf Kit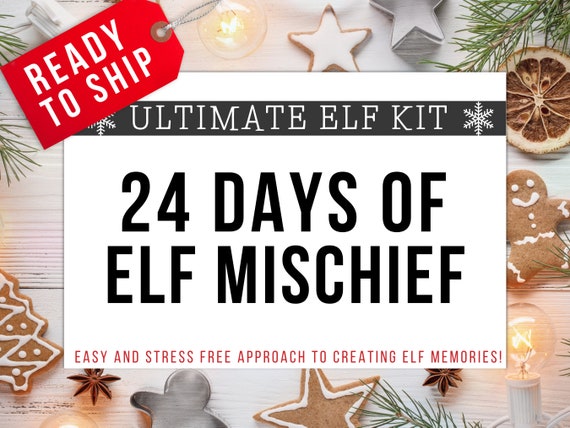 24 Day Elf Kit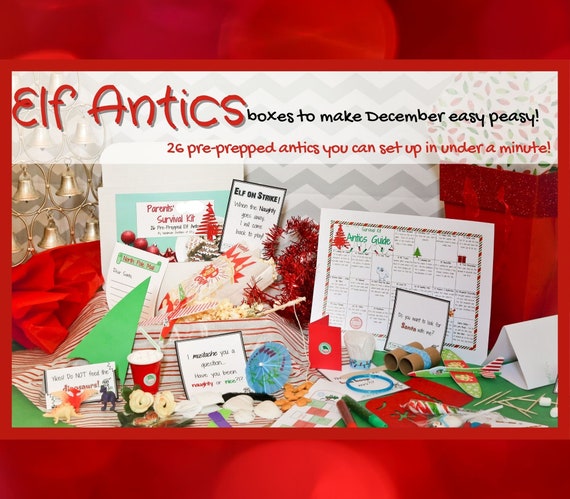 26 Days of Elf Antics & Mischief
Printable Elf Kits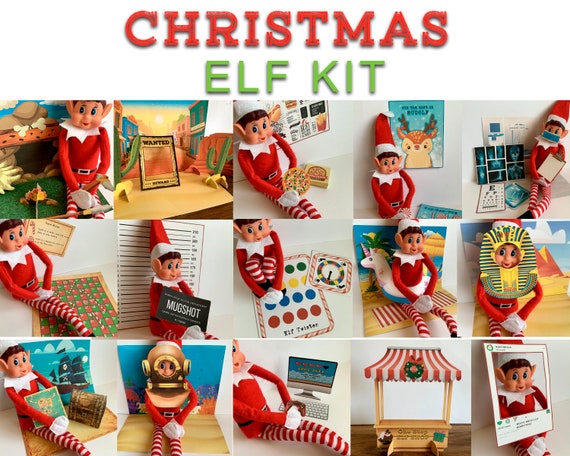 Elf Christmas Printable Prop Kit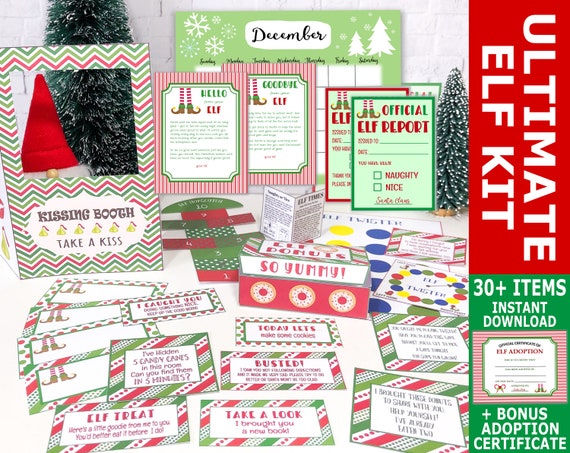 Elf Kit Printable Games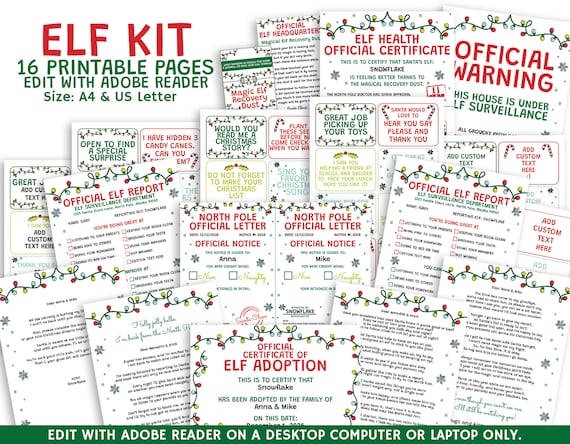 Printable Elf Kit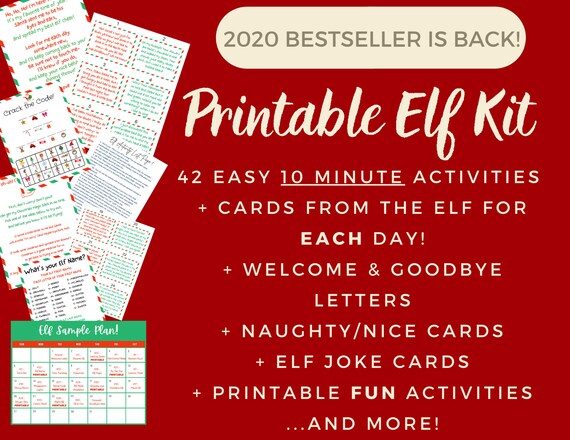 Complete Elf Bundle – 42 Printable Cards and Activities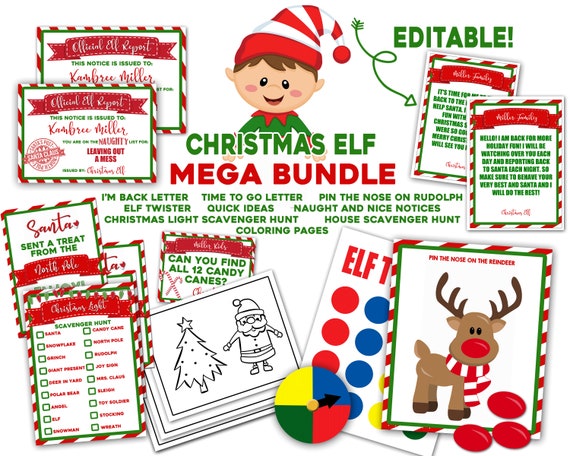 Printable Elf Ideas
>> Click here to sign up for my email list and get access to my FREE printable library!