Do you need a break this year when it comes to creating fun ideas with your Elf on the Shelf? These Elf on the Shelf Kits can save you lots of time!
My kids LOVE to see what our elf does each day when they wake up in the morning!
You can see my personal ideas for our Elf on the Shelf over the years below:
Kid Friendly Elf on the Shelf Ideas
Dollar Tree Elf on the Shelf Ideas
After 10 years of planning ideas for our own Elf on the Shelf, ordering an elf kit is the route I'm choosing to go this year. I simply need a break from the planning activities for my Elf on the Shelf!
It can be a bit overwhelming and exhausting to try to come up with new ideas while also trying to plan for other Christmas traditions and shopping, too!
Creating your own elf on the shelf tradition is a fun way to get into the holiday spirit with your family. Plus, it's a great way to get your kids excited about Christmas.
What is an elf on the shelf kit?
An elf on the shelf kit is typically a box of items that include a variety of elf on the shelf ideas that are put together in advance and shipped to you, usually from a seller on Etsy.
Most boxes include items like props, toys, games, treats, printables, and more.
By having these pre-made ideas ready to go, this helps busy moms like me put together and set up a fun idea for our elf each night! No more worrying about what you are going to do with your elf!
If you're not sure where to start, an elf on the shelf kit is a great option. Keep reading below to see my favorite elf on the shelf kits.
Why should I purchase an Elf on the Shelf Kit?
No more panicking at night to figure out what to do with your elf. These kits take all the guess work out! Order a few kits if you want a variety of ideas or need more activities if you have several kids.
Some elf kits allow you to choose how many kids you are shopping for and makes purchasing for more than one kid super easy!
It will be nice to have a kit to use this year so that I don't run around frantically trying to decide what to do with our elf!
Elf on the Shelf Printable Props
Elf on the Shelf I'm Back Ideas
Each kit below is available to order on Etsy and comes with a variety of pre-planned and ready made Elf on the Shelf activities and ideas. Look through each kit to decide which kit is right for your needs!
Elf on the Shelf Kits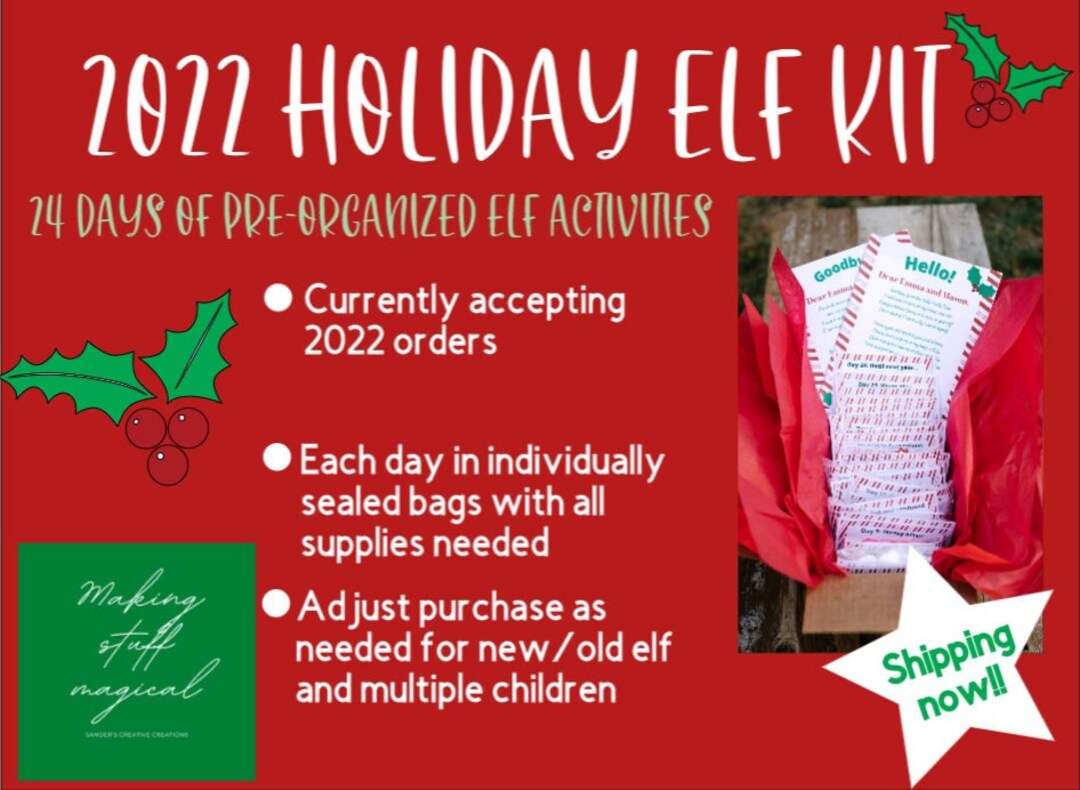 PRESALE Elf Kit 2023 FREE SHIPPING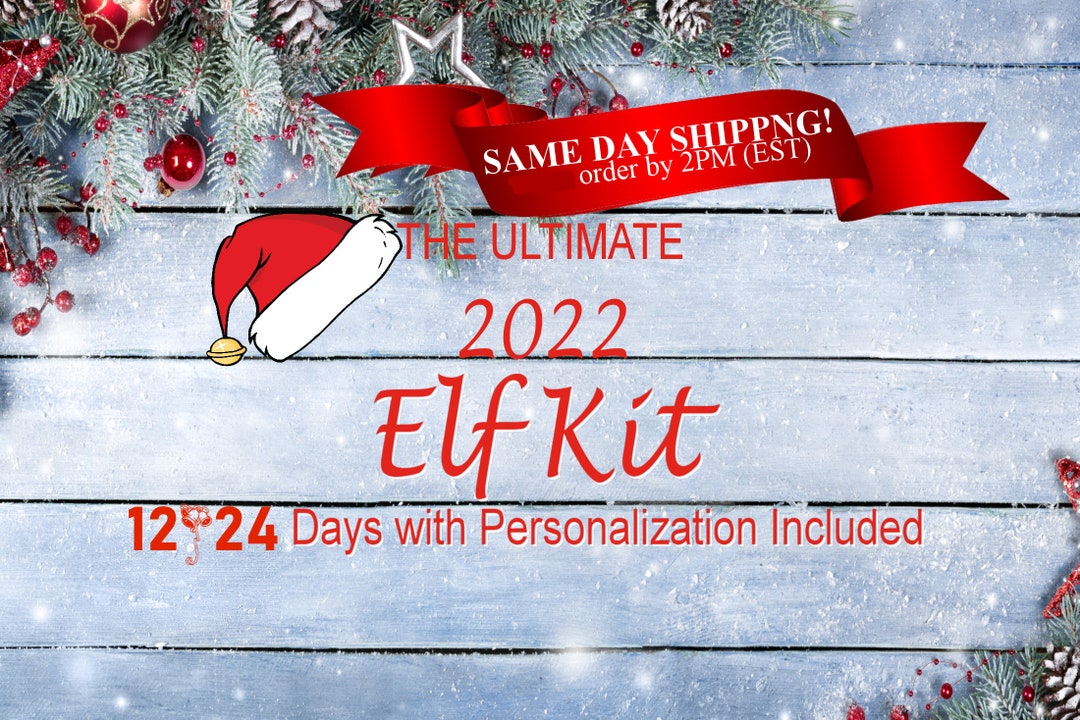 2022 Personalized Elf Kit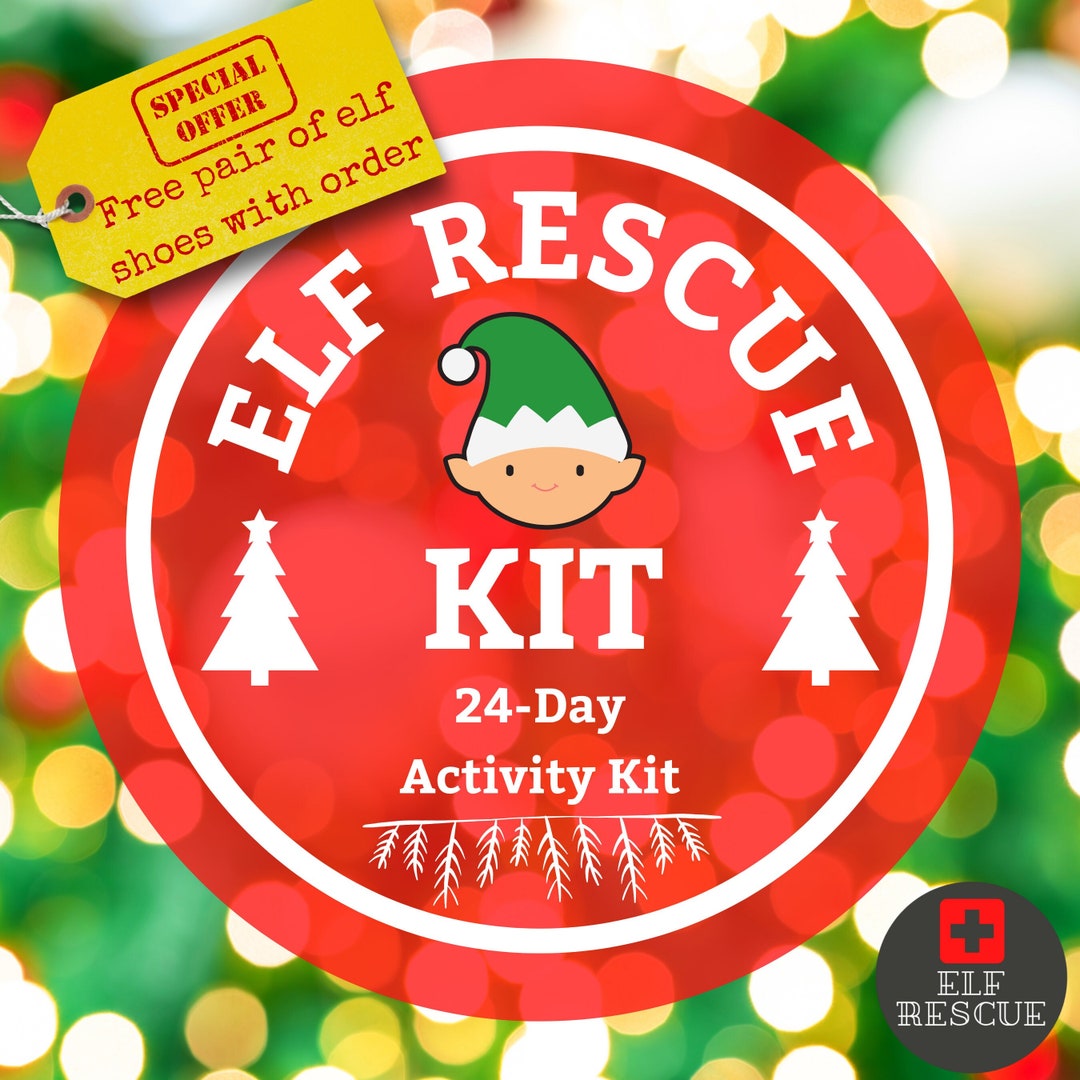 24-day Elf Activity Kit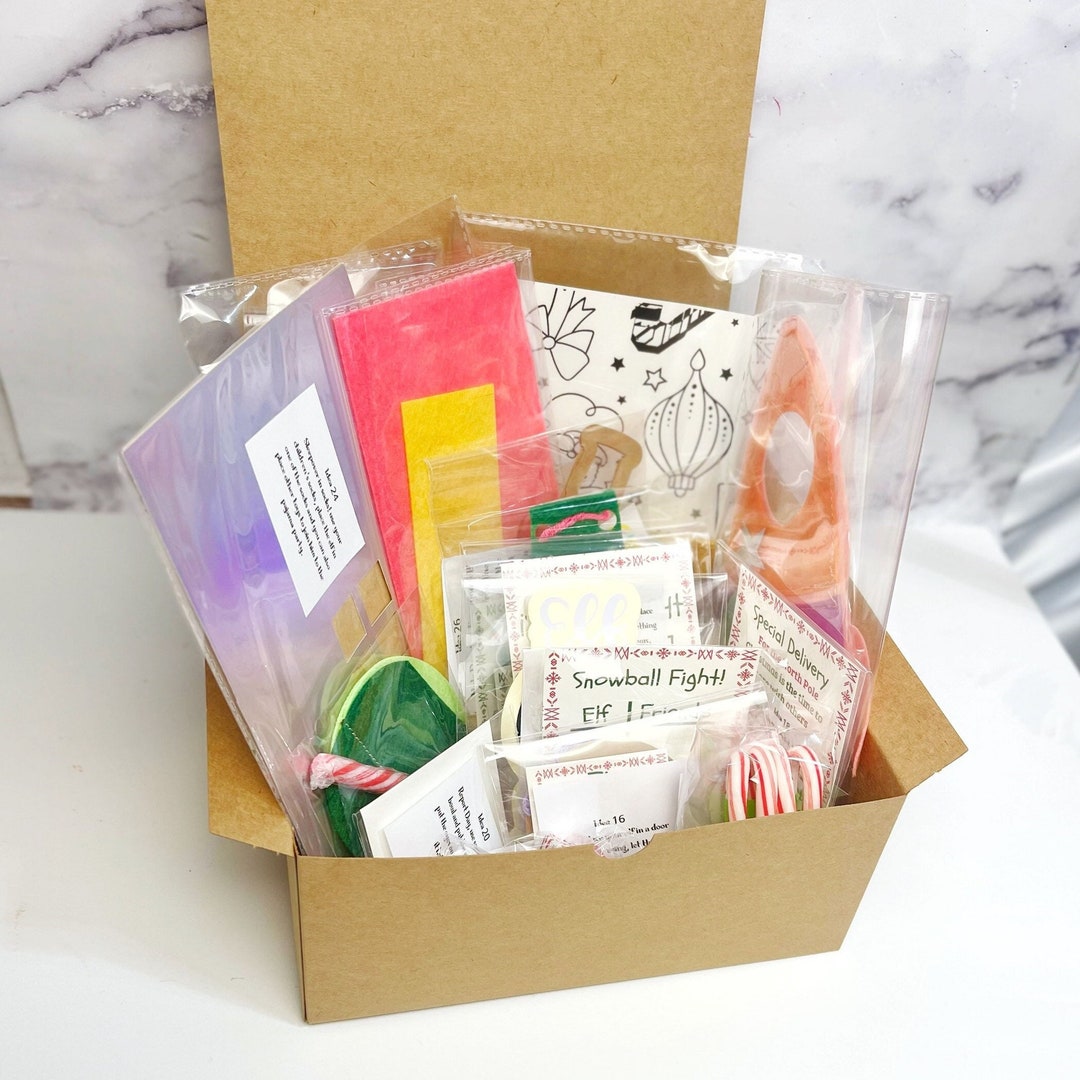 24 Day Elf Kit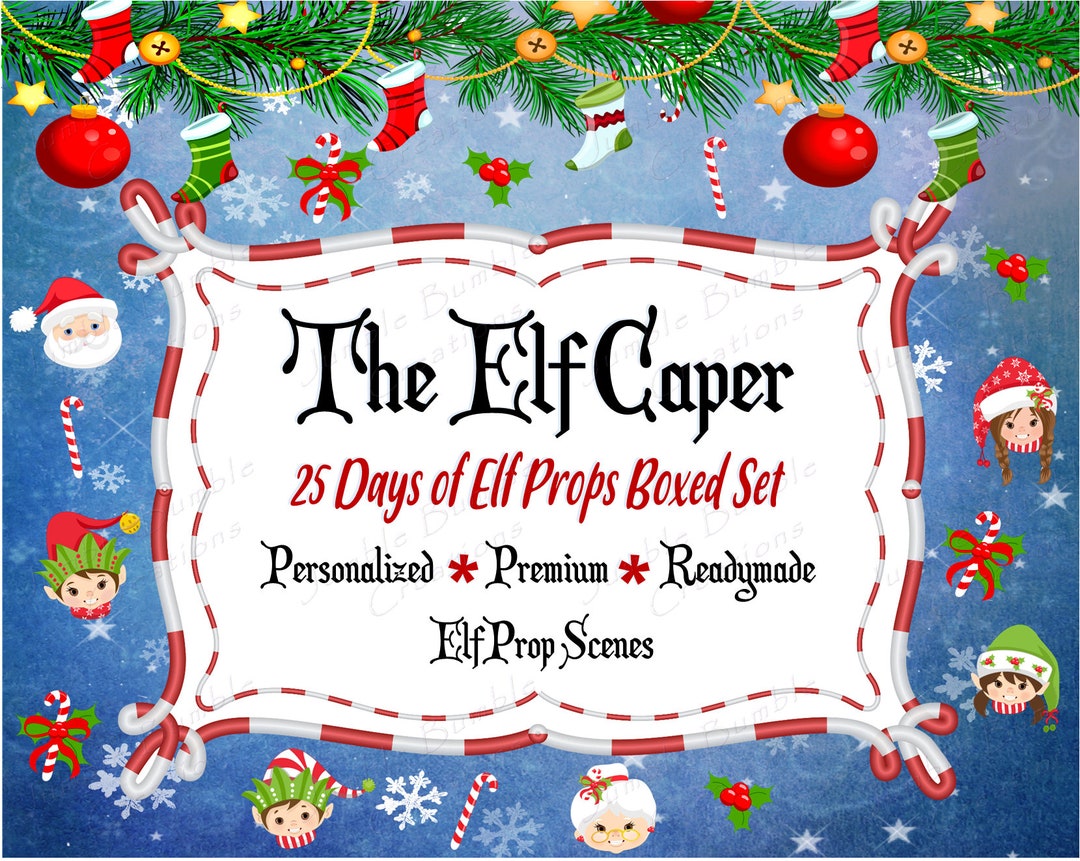 Elf Caper 25 Day Kit
Printable Elf Kits: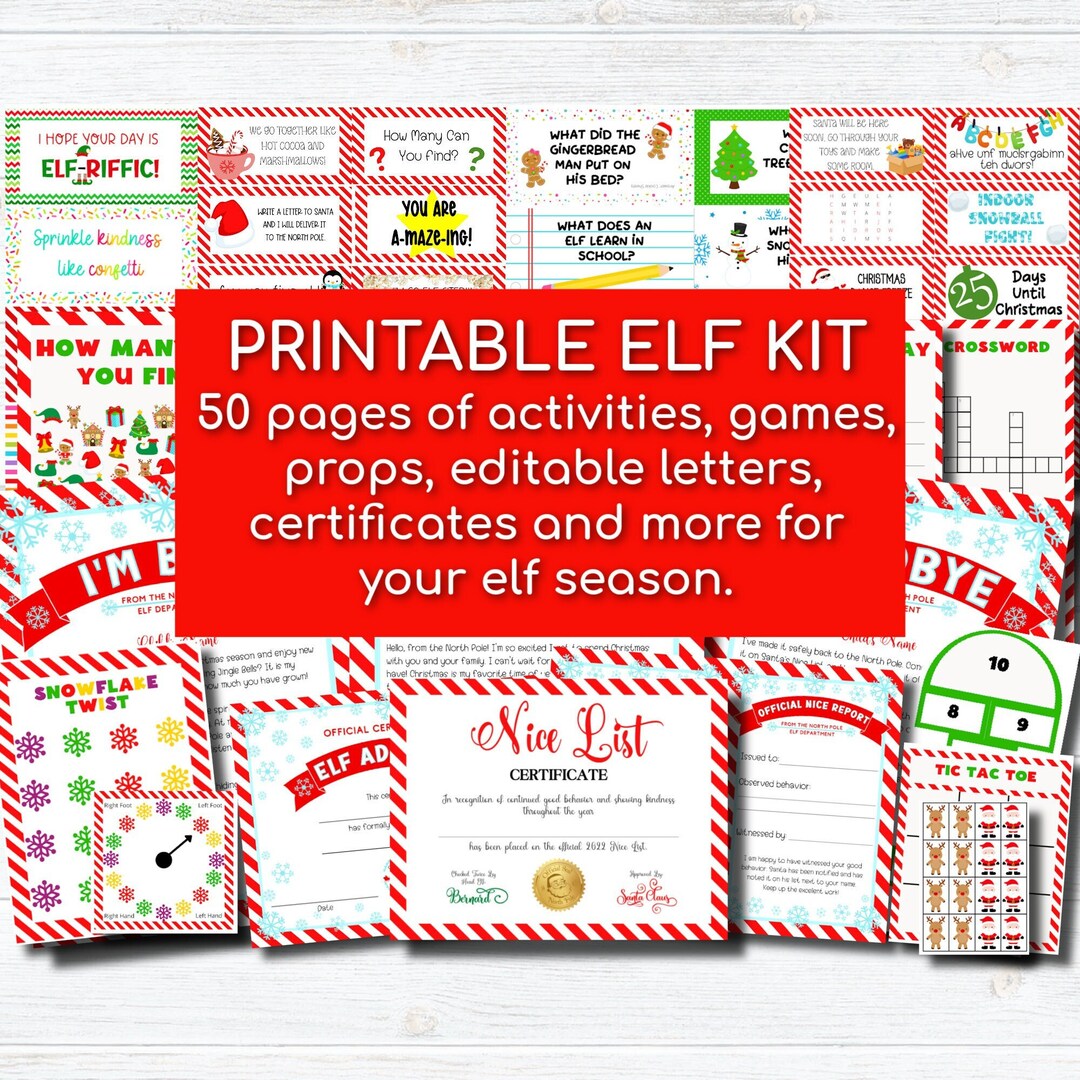 Printable Elf Kit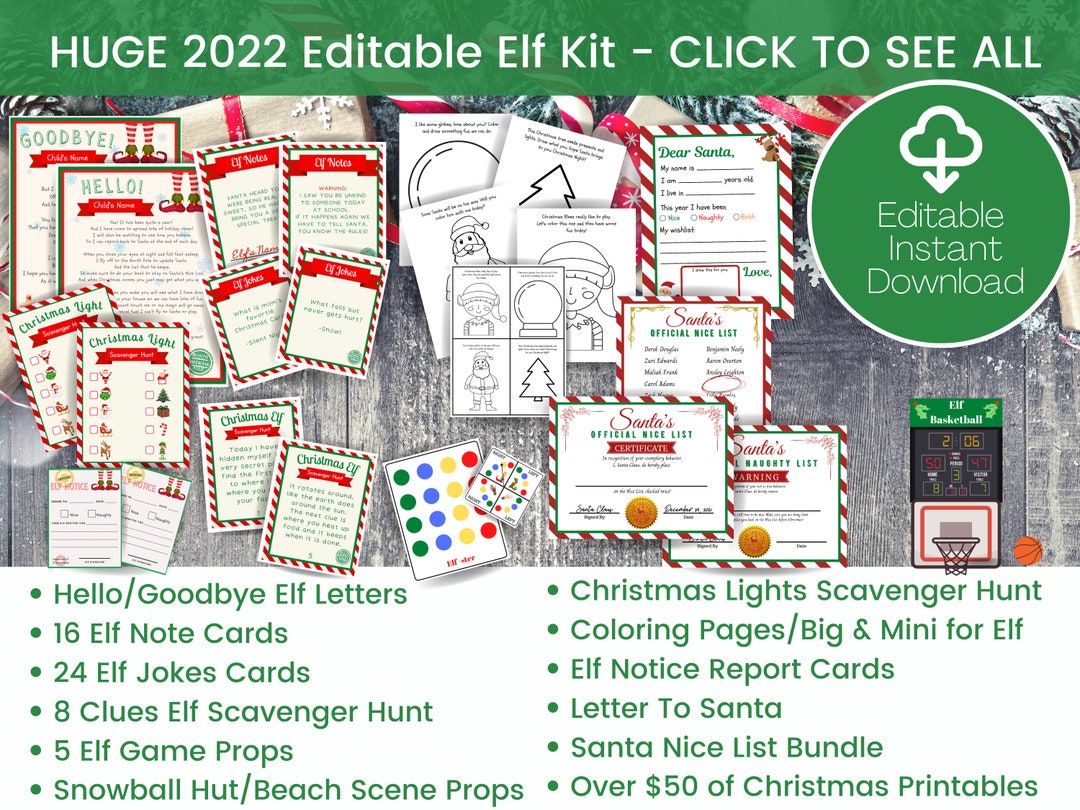 2022 Printable Elf Kit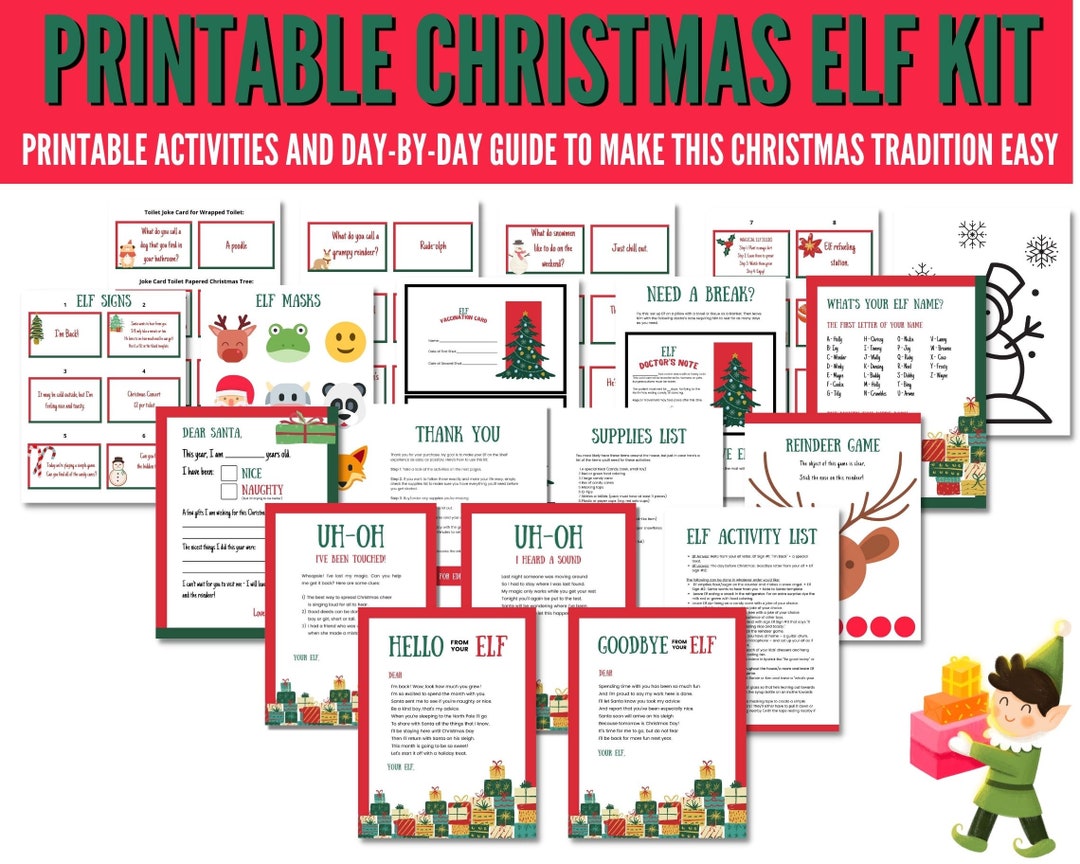 Printable Elf Kit