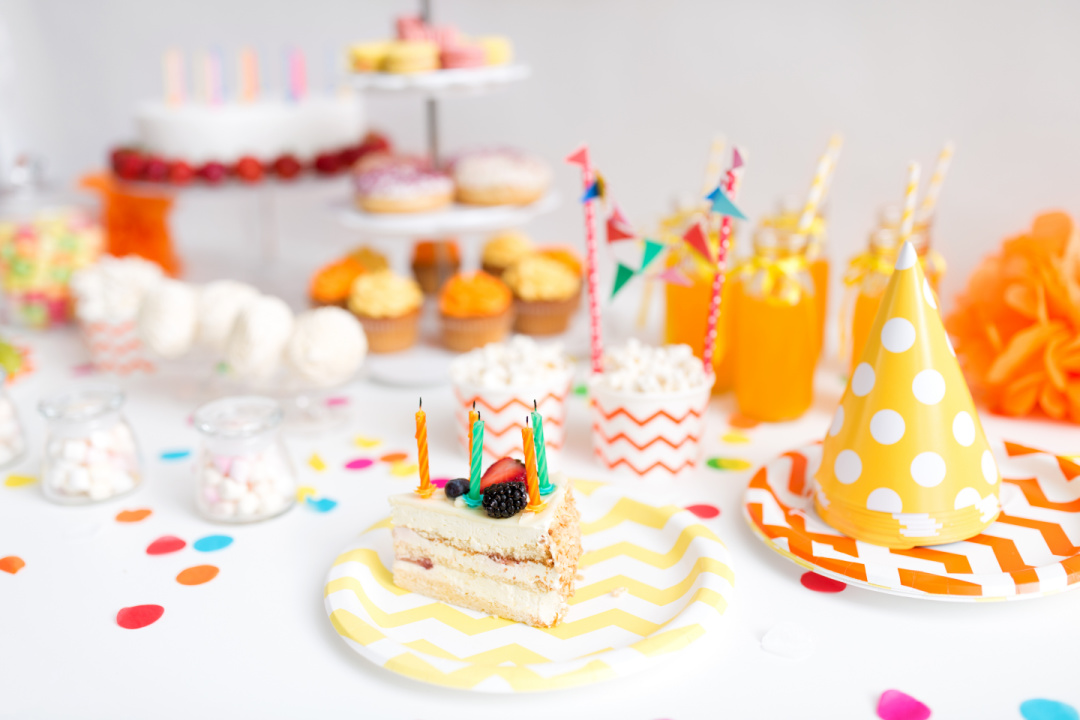 Birthdays are always a special occasion, especially when they mark a pivotal year like a child's 13th birthday.
It's a magical moment when your little girl steps into the teen years. With this milestone, birthday party themes evolve from cartoon characters to more sophisticated and trendy ideas.
13th Birthday Photoshoot Ideas for Teen Party to Try
Best Gifts for 13 Year Old Girls That They'll Love This Year
This change is especially visible in one of the central pieces of any birthday celebration: the cake.
This year, delight the birthday girl with an imaginative cake that speaks to her unique personality and interests.
I've compiled a list of the best cake ideas that will cater to the diverse tastes of 13-year-old girls, and that busy moms can either purchase or craft for a memorable thirteenth birthday.
Let's jump right in!
Best 13th Birthday Cake Ideas for Girls
Photo Cakes: The good news for family members is that photo cakes are a popular choice for older kids. They're an excellent way to incorporate personalized elements like the birthday girl's favorite stock photos, images from memorable family trips, or even pictures of her with her closest friends. It's an easy way to make a cake that's special and unique.
Chocolate Overload Cake: Chocolate cake never goes out of style. The best cake for chocoholics can be adorned with an array of chocolate bars, truffles, and even cookies, making the cake a little piece of chocolate heaven that both the birthday girl and her party guests will love.
Themed Cakes: Themed cakes can take many forms, based on your teen girl's preferences. Popular themes include favorite books, TV shows, video games, or even a pool party theme for summer birthdays.
Giant Cupcake Cake: Giant cupcake cakes have become increasingly popular choices, and they're an excellent way to celebrate a special day. Adorned with bright colors and fun designs, they are a showstopper, perfect for any birthday party.
Princess Castle Cake: Some young girls continue to feel like a little princess, and a princess cake is a great way to make them feel special. Add a 'Happy 13th Birthday' cake topper for the finishing touch.
Ice Cream Cake: An ice cream cake is an exciting twist on a traditional birthday cake. With a range of cakes available in an array of flavors, it's a delicious cake choice, especially for a summer birthday party.
Animal-Themed Cakes: For the little animal lover, consider an animal-themed cake, possibly featuring her favorite species or a beloved pet.
Laser Tag Cake: For the girl who loves action and excitement, consider a laser tag cake. A cake with bright, neon colors and laser tag inspired decorations can make the birthday celebration unique.
Yellow Cake with Face Masks Theme: A spa party is a popular theme among teenage girls. A yellow cake adorned with edible face mask decorations can be both pretty and playful. This cake can perfectly complement a day filled with pampering and relaxation for your teen and her friends.
Sports Themed Cake: If your teen is into sports, create a cake themed around her favorite sport, be it soccer, basketball, tennis, or even dance.
Watercolor Cake: This is an artistic approach, using food coloring to paint a beautiful watercolor effect on the icing.
Rainbow Layered Cake: Each layer of the cake is a different color of the rainbow. Once you cut it open, it's a delightful surprise for everyone at the party.
DIY Cupcake Decorating Station: Instead of a traditional cake, give each guest a cupcake to decorate with a variety of toppings. This can be a fun activity and dessert rolled into one.
Edible Flower Cake: Decorate a simple frosted cake with edible flowers for an elegant, nature-themed cake that's sure to impress.
Fashionista Cake: A cake shaped like a handbag, dress, or high-heel shoe will thrill a fashion-forward birthday girl.
Geode Cake: These cakes are a hit for their spectacular interiors that look like dazzling geodes. They require some baking and decorating skills, but the result is worth the effort.
Sushi Cake: For the sushi lovers out there, a cake decorated to look like a sushi roll can be a fun and unexpected treat.
Galaxy Cake: Paint the icing to look like a mesmerizing galaxy. You can even add constellations or a rocket ship for extra flair.
3D Sculpted Cake: This cake is perfect for the birthday girl with a unique interest. Whether it's a book, a musical instrument, or her pet, a 3D cake can bring her favorite things to life in a sweet and edible way.
Literary Masterpiece: If your teen is a book lover, create a cake that looks like her favorite book. You could even make a stack of book-shaped cakes, each one representing a different beloved novel.
Science Lab Cake: Celebrate your budding scientist with a cake designed like a chemistry set, complete with beakers, flasks, and edible 'chemicals.'
Musical Instrument Cake: If she plays an instrument or loves music, create a cake that looks like a guitar, piano, violin, or even a turntable for an aspiring DJ.
Picnic Basket Cake: For the girl who loves the outdoors, a cake that looks like a picnic basket filled with edible treats will be a hit.
Mosaic Cake: Use different colored frosting or edible glitter to create a beautiful mosaic design on the cake.
Around the World Cake: If she loves to travel, a cake featuring the landmarks of her favorite city or country can make her day extra special.
Polaroid Picture Cake: Decorate the cake with edible Polaroid-style pictures of memorable moments or favorite things.
Board Game Cake: Celebrate her favorite game with a cake designed to look like the game board. Popular options include Monopoly, Scrabble, or Candy Land.
Starry Night Cake: This cake features the night sky, complete with glowing stars and a peaceful moon. You could even include her zodiac constellation for a personal touch.
Puzzle Piece Cake: Perfect for the puzzle enthusiast, this cake can be cut into jigsaw pieces and each piece decorated with a unique design or color.
Hidden Surprise Cake: On the outside, it may look like a regular cake, but once cut into, a cascade of her favorite treats spills out, be it colorful candy, chocolates, or even miniature toys. This fun twist on a traditional cake will bring an extra element of surprise to her special day.
Donut Cake: A deliciously unique twist on a traditional birthday cake. Stack donuts of various sizes and flavors on top of each other, forming a cake-like structure. It's a visually impressive centerpiece for the dessert table and a hit with guests who can simply grab a donut to enjoy.
Remember, while the outside of the cake is important, the inside is just as crucial.
A variety of options like vanilla, chocolate, red velvet, or even rainbow-colored layers can enhance the birthday cake experience.
Choosing the perfect cake is an important part of your teen girl's birthday party planning process.
Not only does the cake need to taste good, but it should also reflect her interests and personality.
I hope these birthday cake ideas inspire you to find or create the perfect cake for this milestone year.
Bear in mind the privacy policy of places where you might want to purchase a cake.
Check that they have a policy in place for ensuring that decorations like edible photos are used appropriately.
Don't forget to capture the moment when the birthday girl cuts the first slice. These photos will serve as sweet reminders of this special occasion.
Plan some fun party games to keep the guests entertained and ensure they have a great time.
As the parent of a teenager, it's an excellent opportunity to show your love and understanding towards your child's changing preferences.
These cake ideas can certainly bring a smile to your teen girl's face on her big day.
It can be an exciting time for you too, as you get to be a part of her teen years, celebrating with her and making her feel loved and cherished.
So, whether it's a spa party, a pool party, a laser tag game, or a simple gathering with a small guest list of her closest friends, a carefully chosen or created cake can add to the joy and make her day extra special.
This will not only give your teenager a great birthday experience but will also create beautiful memories for your family.
We hope this list of birthday cake ideas helps you in your quest to find the best cake for your teenager's special day.
While every cake on this list is a great option, remember to tailor your choice to your teen's personality and interests.
This way, you can guarantee a happy 13th birthday celebration that your teen girl will cherish forever.
After all, every birthday is special, but the 13th birthday marks the start of the teenage years – a journey of growth, discovery, and lots of cake!
Frequently Asked Questions
What kind of cake is popular among 13-year-old girls?
A variety of cakes can be popular among 13-year-olds, depending on their individual preferences. Trending ideas include photo cakes, themed cakes based on interests or hobbies, chocolate overload cakes for chocoholics, and unique designs like the giant cupcake cake.
What is a photo cake?
A photo cake is a cake that features an edible image on its icing. The image can be a photograph of the birthday girl, her favorite pop star, or anything she likes. It's an excellent way to personalize a birthday cake.
What if my 13-year-old daughter doesn't like sweet cakes?
There are many alternatives to sweet cakes. For instance, you can opt for a cheese or fruit cake. Alternatively, consider savory cake options like a 'pizza' cake or 'burger' cake, crafted to resemble these foods but made out of cake and icing.
Where can I buy a good birthday cake?
You can buy a good birthday cake from a local bakery, grocery store, or even order online. However, ensure the business follows a solid privacy policy, especially if you're opting for a photo cake.
Can I bake the cake at home instead of buying one?
Homemade cakes add a personal touch to the celebration. Moreover, you can customize it according to your child's preferences – both in terms of decoration and flavor. It could be a fun activity involving the birthday girl as well.
My daughter wants a spa party theme, what cake can I pair with that?
A great cake idea for a spa-themed party would be a yellow cake adorned with edible face mask decorations. This cake can perfectly complement a day filled with pampering and relaxation.
Are ice cream cakes a good choice for a birthday party?
Ice cream cakes are a great choice, especially for summer birthdays. They offer a delightful variation from the traditional cake and can come in a range of flavors that the birthday girl and her guests will love.
Remember, the most important thing is to choose a cake that suits the birthday girl's taste and personality.
The cake is a significant part of her celebration, and the best one will make her special day even more memorable.