Calling all Marvel fans! If your child loves Spiderman, consider making this Disguise a Turkey Spiderman this season!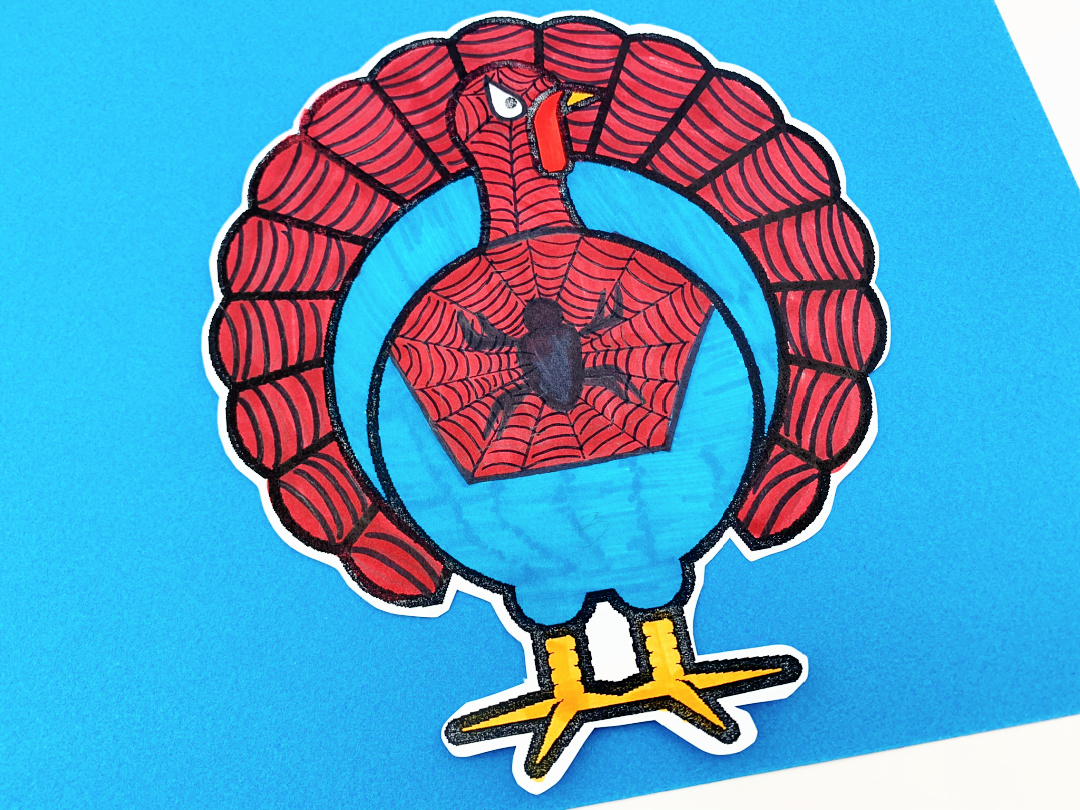 Are you disguising a turkey this year for a homeschool project, school project, or just for fun?
100+ Disguise a Turkey Ideas (+ FREE Printable Project Sheets)
The Disguise a Turkey idea comes from the book, Turkey Trouble.
Turkey is in trouble. Bad trouble. The kind of trouble where it's almost Thanksgiving . . . and you're the main course. But Turkey has an idea–what if he doesn't look like a turkey? What if he looks like another animal instead? After many hilarious attempts, Turkey comes up with the perfect disguise to make this Thanksgiving the best ever!
Watch the read aloud here:
My son loves Spiderman currently, so we wanted to make our own Disguise a Turkey Spiderman this year!
My oldest daughter helped us to design our turkey this year. She's the artist in the family!
More Disguise a Turkey Ideas:
Disguise a Turkey Spiderman
Supplies:
Crayons or Markers: red, blue, black, orange or yellow
Directions:
Color the feathers, head, neck, and part of the chest of the turkey red. Color the body blue. Color the beak and legs yellow or orange.
Using a black marker, draw webs on the chest of the turkey with a black spider. Draw webs on the face and neck, as well as the turkey feather.
Display your Spiderman turkey!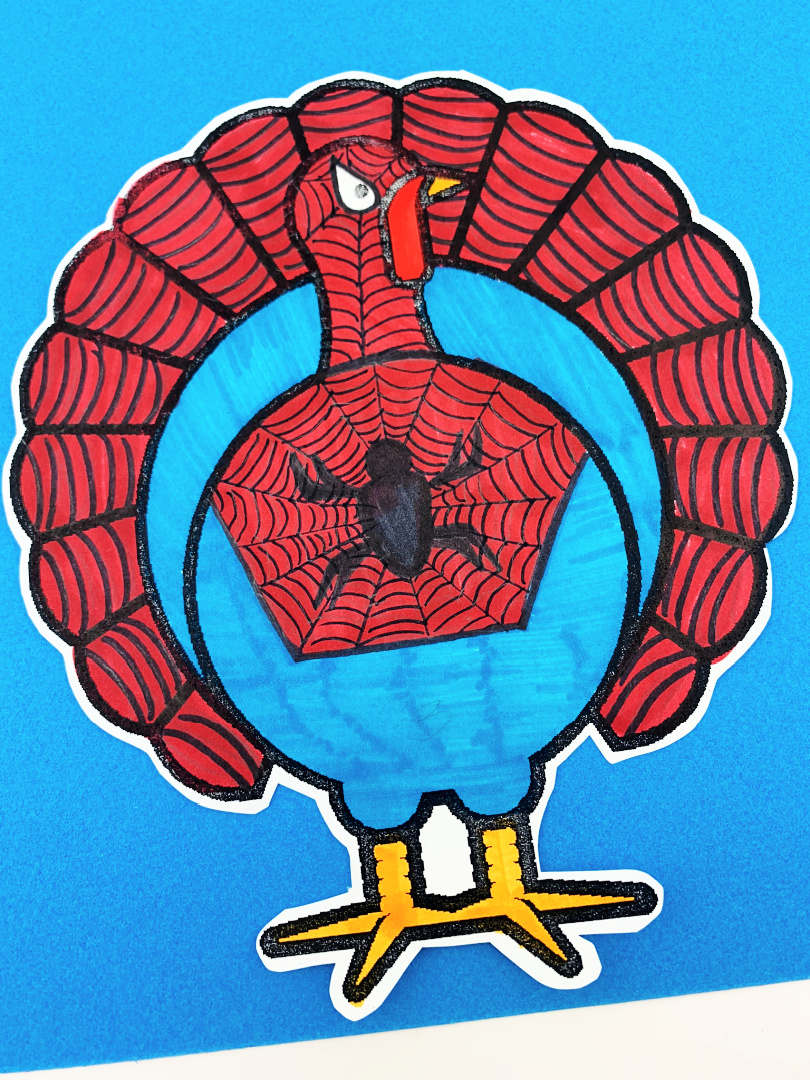 >> Click here to sign up for my email list and get access to my FREE printable library!