Are you disguising a turkey this year? Consider disguising your turkey as a unicorn! Here's my Disguise a Turkey Unicorn idea below.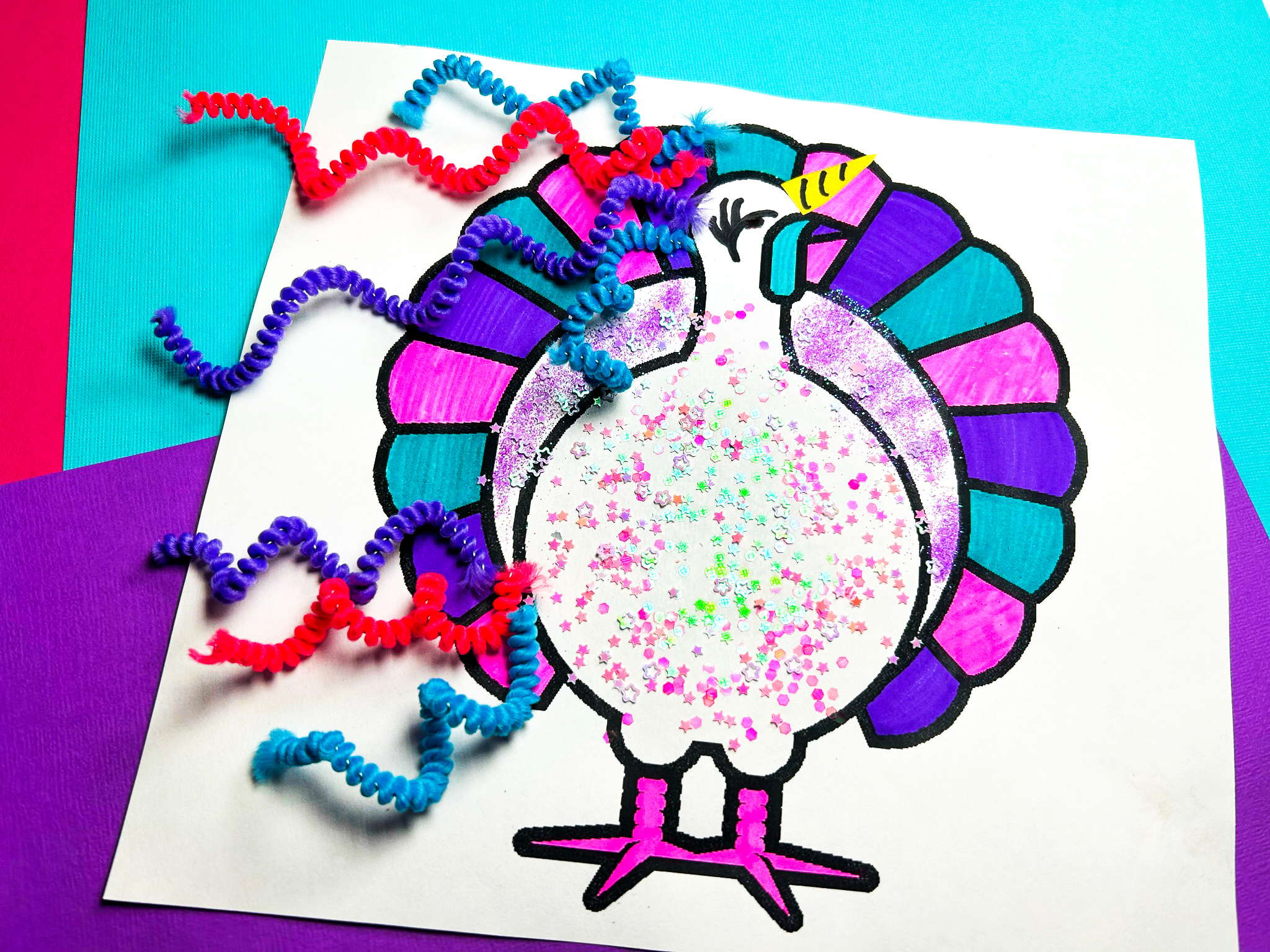 Ready to disguise your turkey as a unicorn this Thanksgiving? It's actually easier than you think! All it takes is some craft supplies and a little bit of creativity.
Here are the steps to making your own disguise-a-turkey-as-a-unicorn project.
Disguise a Turkey Unicorn
Print a turkey. You can find the turkey I used here.
Grab a few art supplies. You can use markers, crayons, glitter, feathers—anything you have around the house that will help make your disguise look realistic!
If you are interested in a printable version, you may enjoy this set in my shop!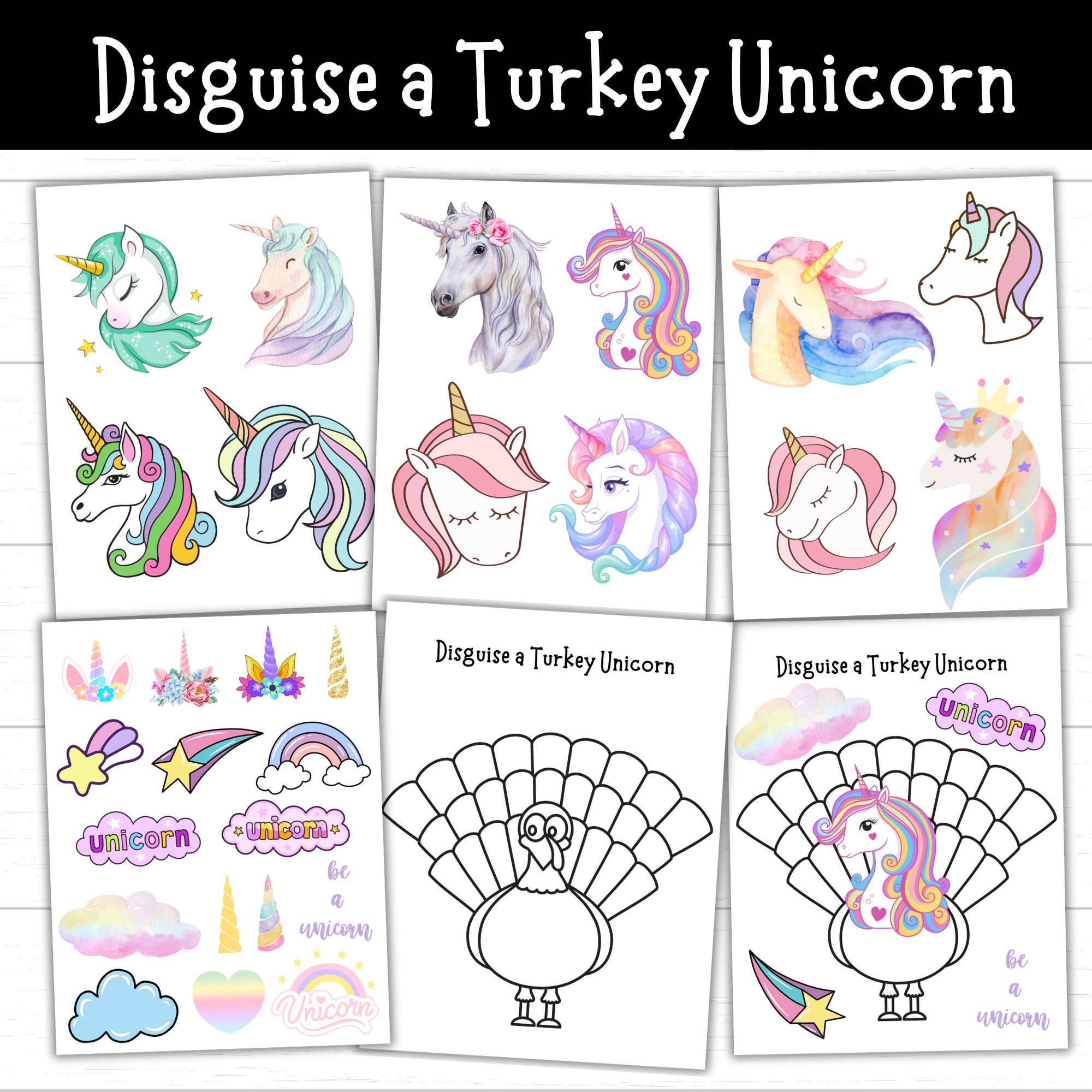 Disguise a Turkey Unicorn Printable Pack
If you need a template similar to the one used in this post, you can find one here: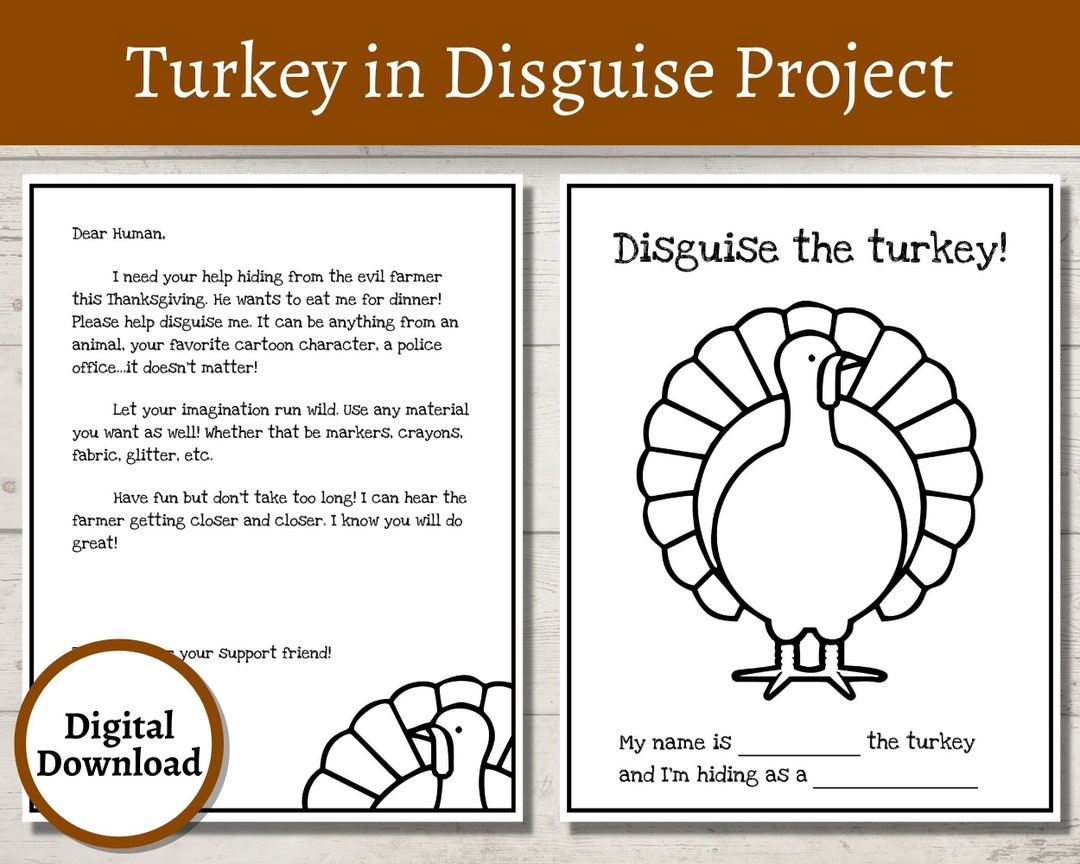 Turkey in Disguise Project
For this turkey, I mostly used markers, pipe cleaners, glitter, and construction paper for the horn.
I alternated the colors of the feathers using pink, purple, and turquoise colors.
Then, I used glue to add glitter to the body of the turkey.
I cut out a small horn using yellow construction paper and glued it to the turkey's head.
Finally, I twirled pipe cleaners around my fingers and then used them for the unicorn's mane and tail. You can glue, tape, or secure the pipe cleaners with staples.
If you'd like to draw some lashes on your turkey, that's a fun addition, too.
Voila! You now have an adorable disguise a turkey as a unicorn project just in time for Thanksgiving!
Enjoy showing off your creation this year at school or at this year's holiday dinner table!
Have fun!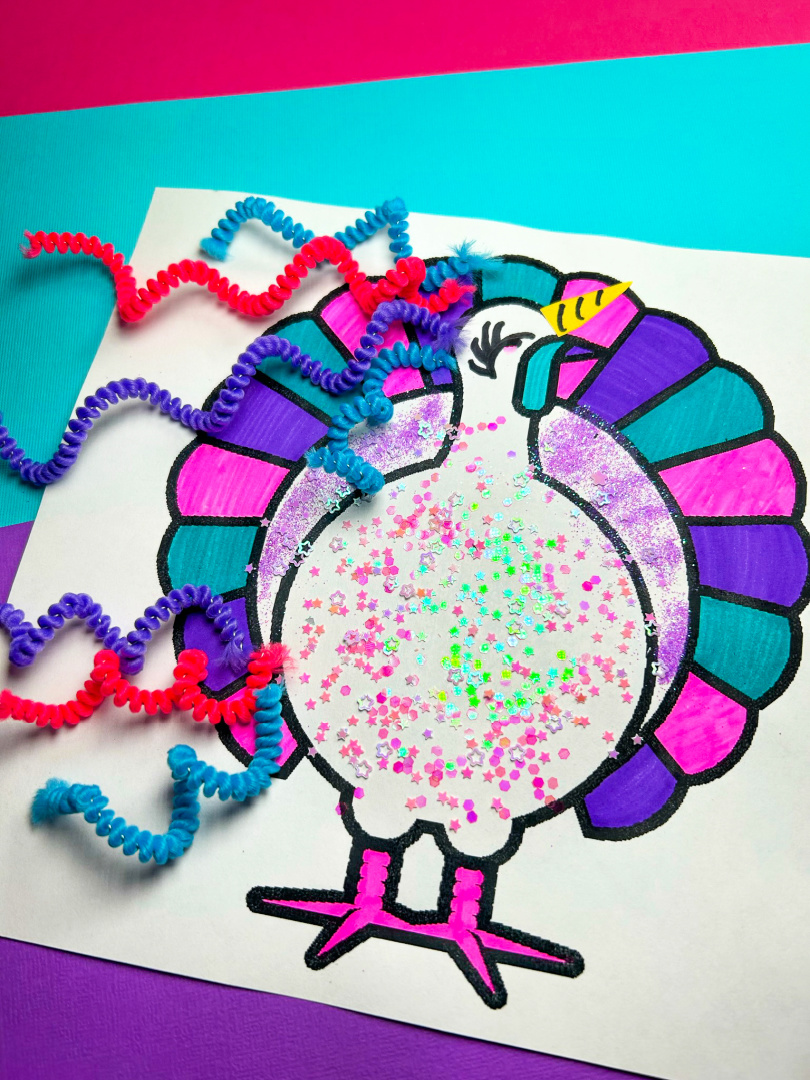 More Disguise a Turkey Ideas: