Disclosure: I am participating in a promotional program with Cepia and MomSelect. I received a Happy's pet at no cost in exchange for an honest review.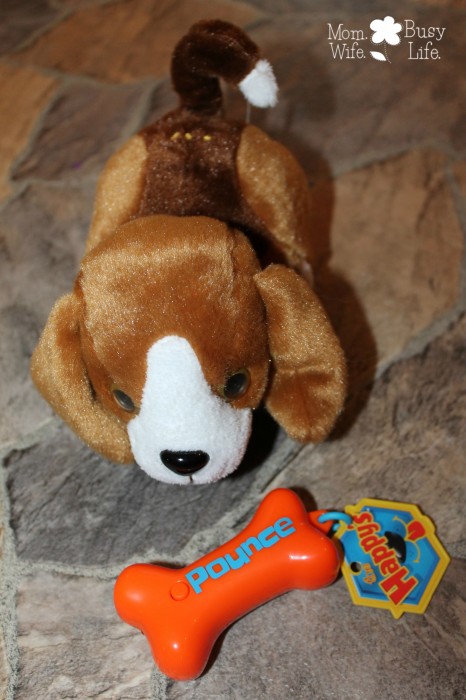 My daughter is at the age where she wants a dog. She's asked us for a dog a few times within the last year, but my husband and I are a bit hesitant on allowing her to get a dog right now. We aren't against the idea in the future, but right now, it just doesn't make sense for our family. We like to travel a lot and because we are a military family, we do move often. We have one cat right now and it's difficult enough to try to find care for her when we have to leave for trips. I can't imagine adding a dog to the mix at this time.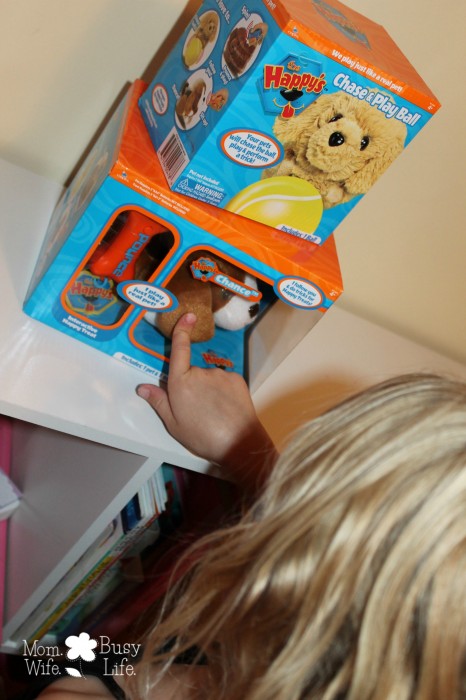 I know that a toy dog isn't the same as a real dog, but because we didn't want to disappoint her by not getting a real dog for my daughter, we thought it would be a good idea to get an interactive puppy to play with for a little while. By doing this, it would give her somewhat of an idea of what she would need to do to take care of dog if we ever plan to get one in the future! Puppies and dogs are very active and require a lot of TLC. They love to play and they love to beg for treats!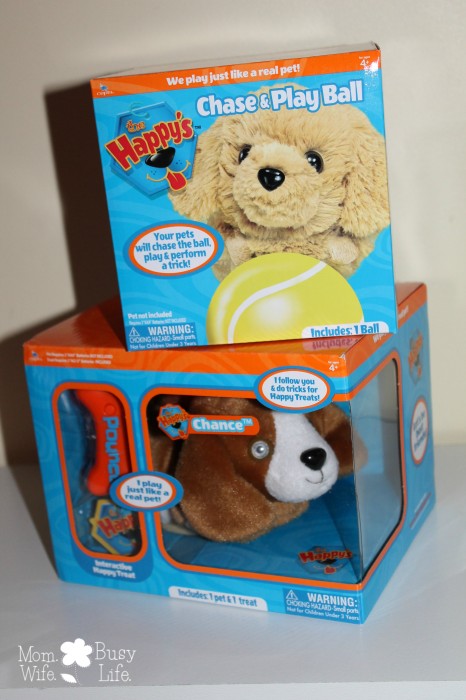 We ended up getting our daughter Chance, a member of the Happy's! The newest sensation from Cepia, the makers of ZhuZhu Pets, The Happy's are an interactive line of motorized plush pets that love to sit, spin, pounce, and play — just like real puppies and kittens! Your child can even train your Happy's pet to do more tricks with the help of "interactive treats" such as pouncing, begging, wiggling, or even chasing it's tail!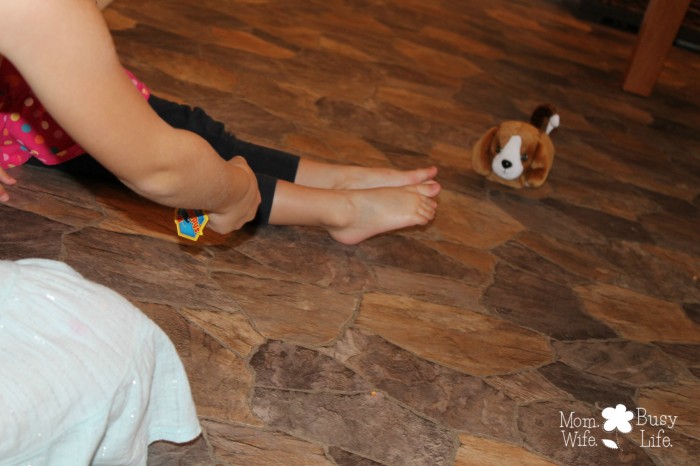 My girls adore Chance and love to watch Chance spin around and play on our kitchen floor. We removed chairs from the area so that chance had plenty of room to entertain my girls. Chance arrived to us with 1 treat, the pounce treat.  My daughter enjoyed using the pounce treat to get Chance to come to her for the treat! She is currently in charge of giving our cat treats, so this was something she's very familiar with! I'll be collecting the other treats for her in the near future so that we can experience all that Chance has to offer.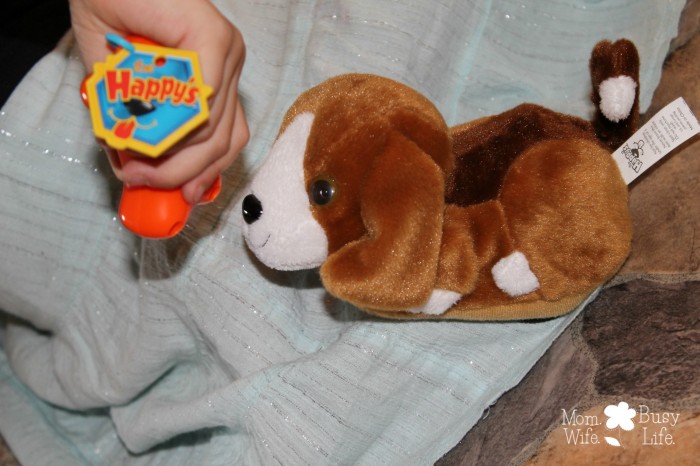 Chance can also chase a ball around! My girls loved watching Chance spin around and pouncing on the ball all around the kitchen floor!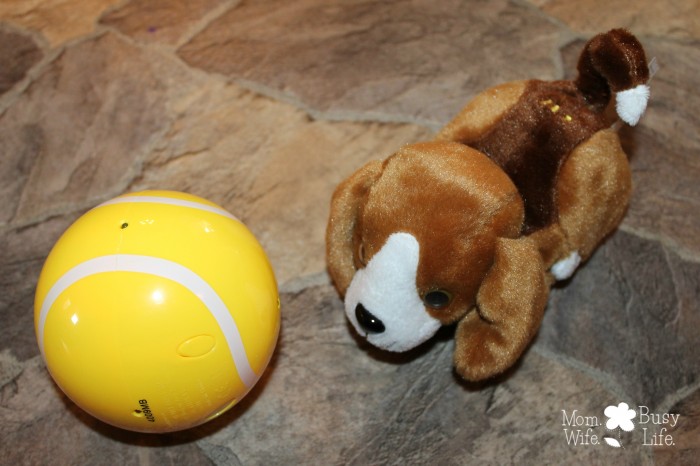 Consider a Happy's pet for your child to keep them entertained during the summer or as a birthday or Christmas present this year! There are several Happy's pets to choose from — Puppies: Bentley, Chance, Thunder, Sport, Scooter, Jewel and Kittens: Lady, Mittens!
Don't forget your batteries! The Happy's pets require 2 AAA batteries and The Happy's Chase & Play Ball requires 3 AAA batteries. The Happy's prefer to play on a hard surface such as tile, wood, or laminate. You'll want to avoid carpet or counter tops when playing with your adorable pet! Your Happy's pet will come with one treat that unlocks a different trick. All treats work with any pet, so the more treats you have, the more tricks your pet can do!
You can find The Happy's at the following retailers: Amazon
, Toys 'R Us, Wal-mart
, Target
, Justice, and Radio Shack!
What Happy's pet would you choose – a kitten or puppy? #TheHappys
Yum