Give mom a book of coupons this Mother's Day to enjoy all year! Enjoy these printable Mother's Day Coupon Books!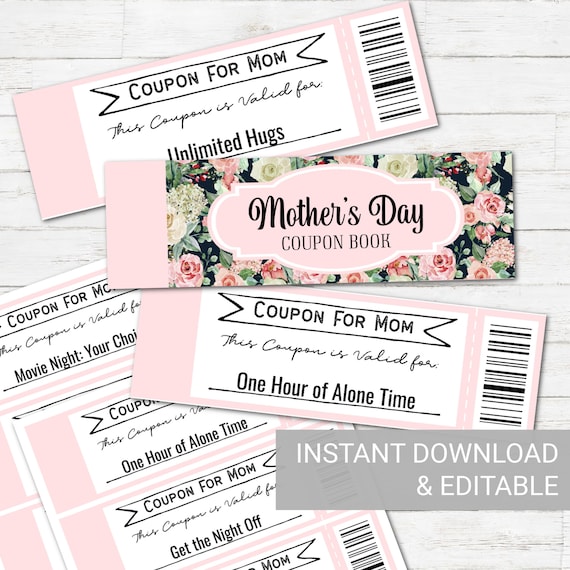 Buy Now: Editable Coupon Book for Mothers Day Gift
Celebrate mom this year with these printable coupon books below filled with fun ways to show her you care! Moms will appreciate this gift and enjoy the variety of coupons received! Coupons range in all kinds of acts of appreciation like:
Breakfast in Bed
Hour of Alone Time
Dinner of Her Choice
No Cooking All Day
Bubble Bath
Foot Massage
Laundry Washed and Folded
Setting the Table
Helping with Groceries
No Complaining
Evening Walk
Movie Marathon
One Big Hug
…and many more!
Some coupons are intentionally left blank so that your child can come up with and write in their own idea for how mom should spend her time!
Show mom you care this year with one of these adorable printable coupon books!
Mother's Day Coupon Books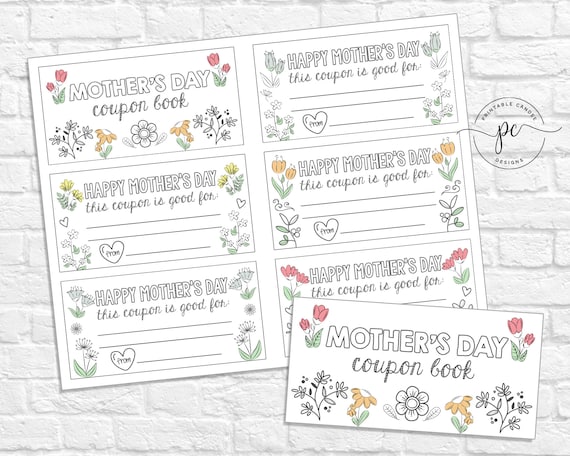 Mother's Day Coupon Book Printable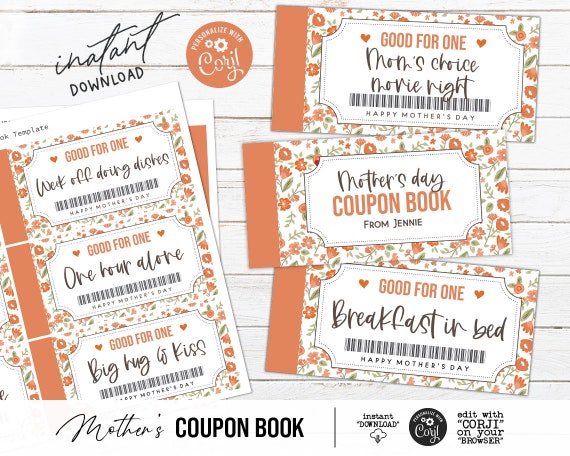 Mother's Day Printable Coupon Book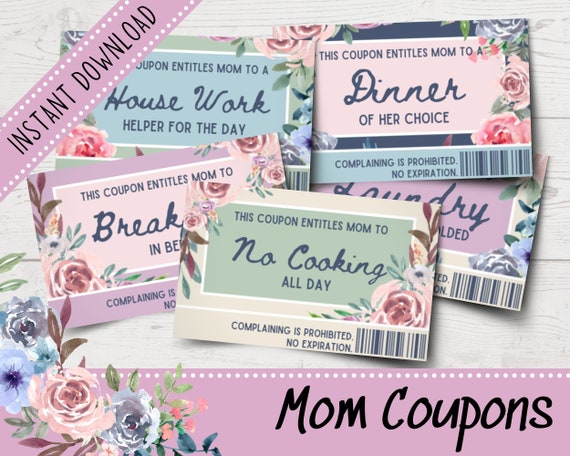 Rose Garden Mom Coupon Book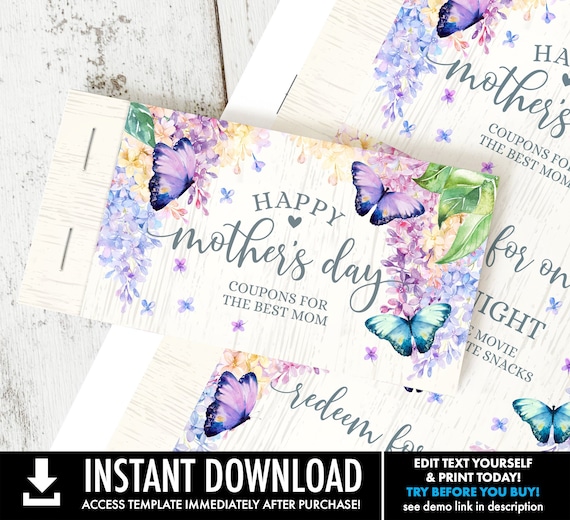 Mother's Day Coupon Book – Butterfly Theme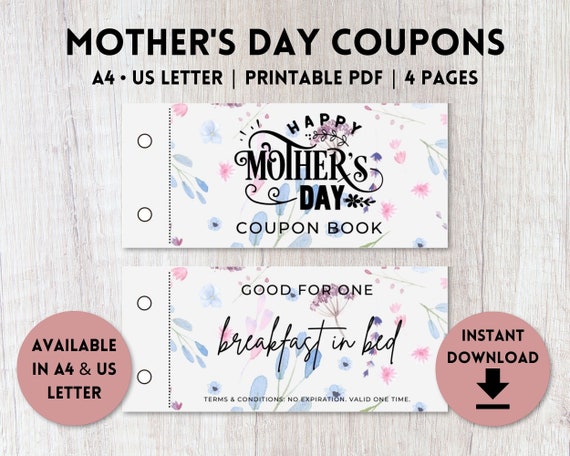 Mother's Day Coupon Book Printable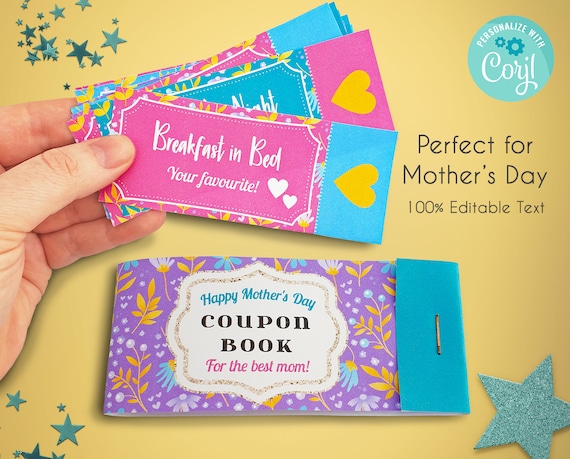 Editable Mother's Day Coupon Book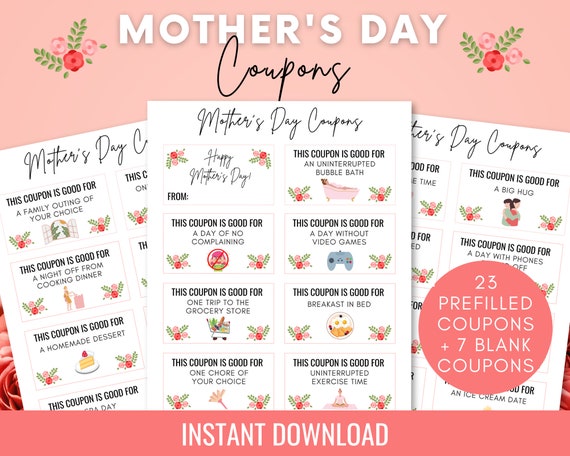 Printable Mother's Day Coupons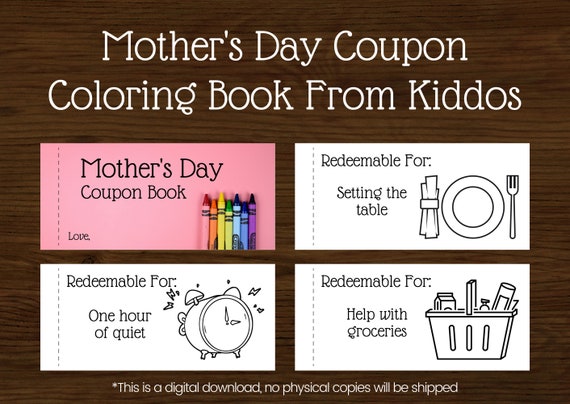 Mothers Day Coupons from Kids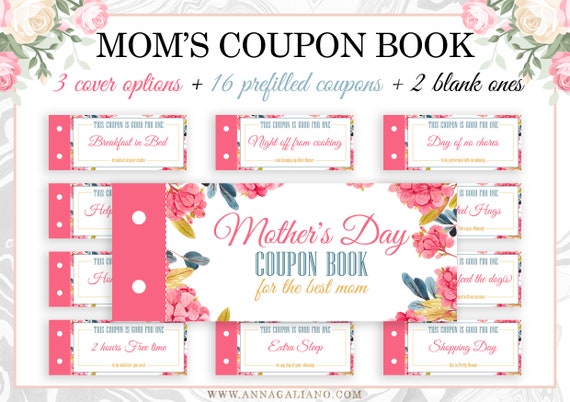 Mother's Day Gift Coupon Book for Mom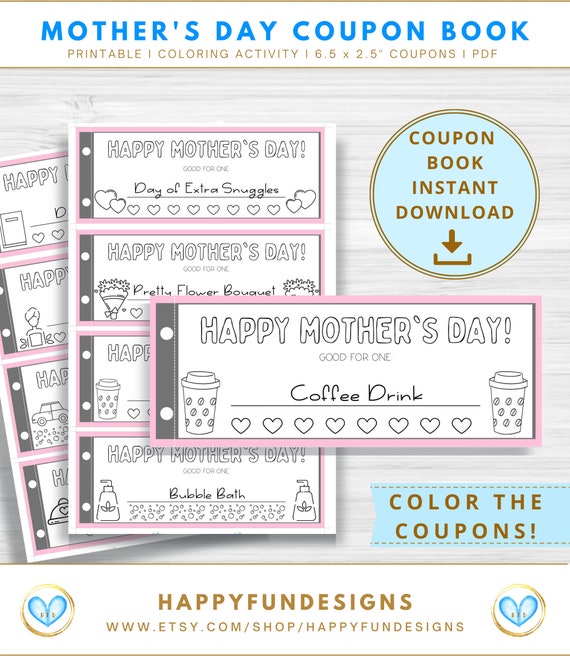 Mother's Day Coupon Book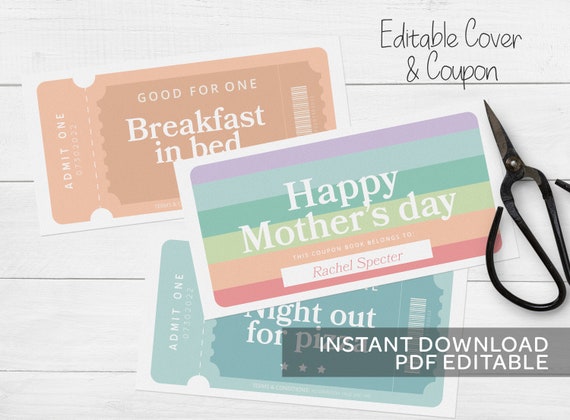 Mother's Day Coupon Book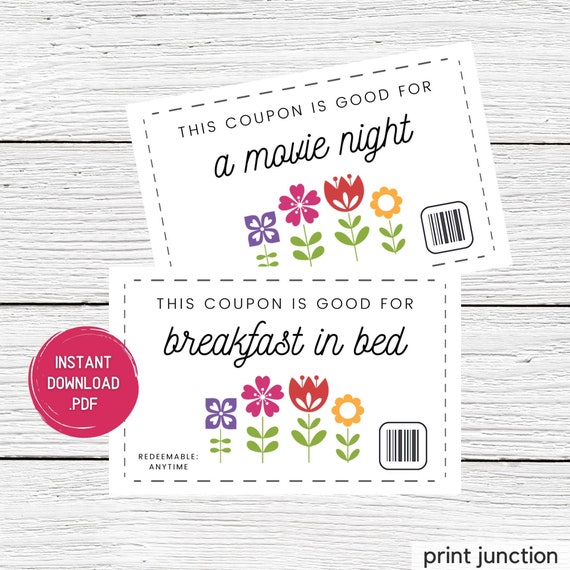 Mother's Day Coupon Book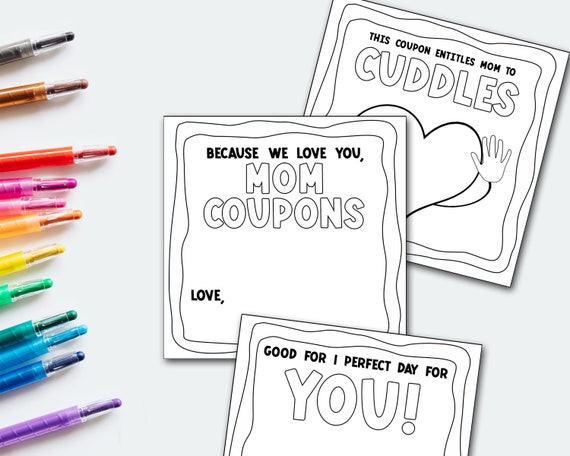 Mother's Day Coupon Book Printable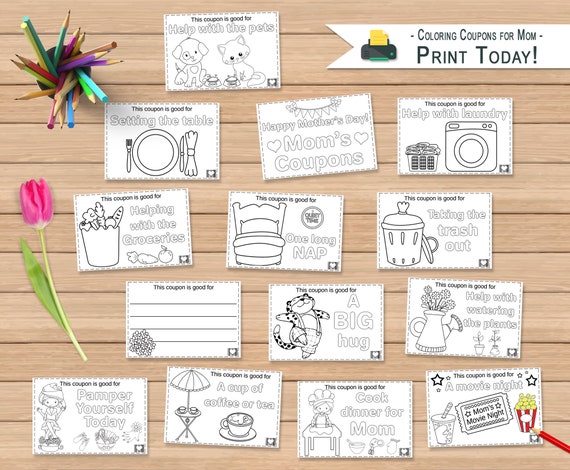 Printable Mother's Day Coupons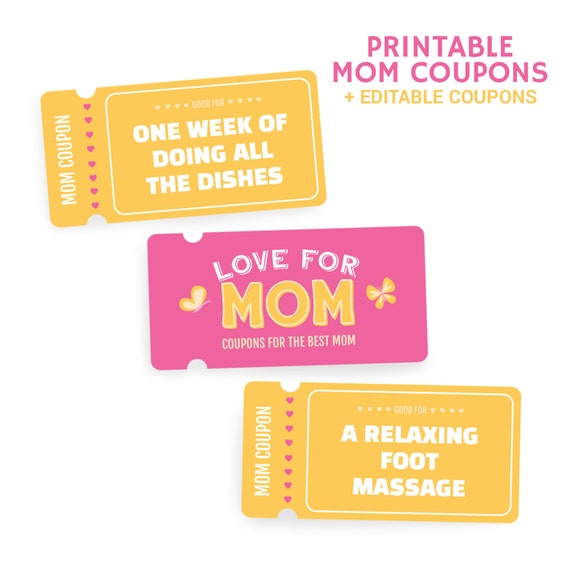 Printable Mother's Day Coupon Book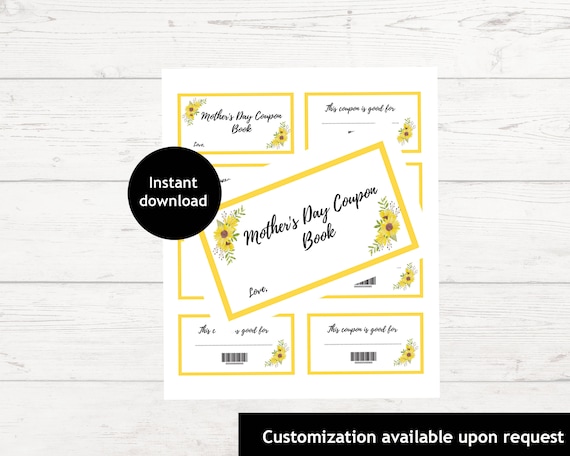 Printable Mother's Day Sunflower Coupon Book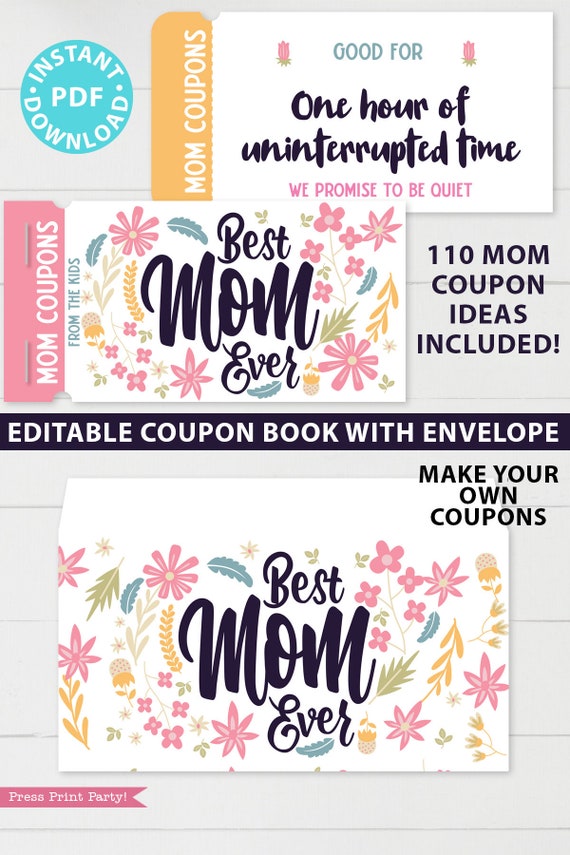 Printable Mother's Day Coupon Book