Disclosure: This shop has been compensated by Collective Bias, Inc. and its advertiser. All opinions are mine alone. #HogWildThrowdown #CollectiveBias The following content is intended for readers who are 21 or older.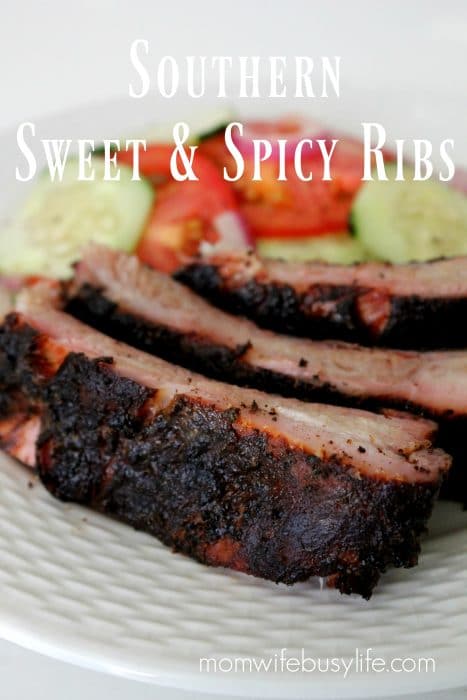 There is nothing I love more on a summer weekend than to cook delicious meals for my family. My husband often helps me by grilling the meat, and I usually take care of the sides. We were all in the mood for some smoky, sweet, and spicy pork baby back ribs recently. I picked up Smithfield Extra Tender Back Ribs from Walmart for my husband to grill.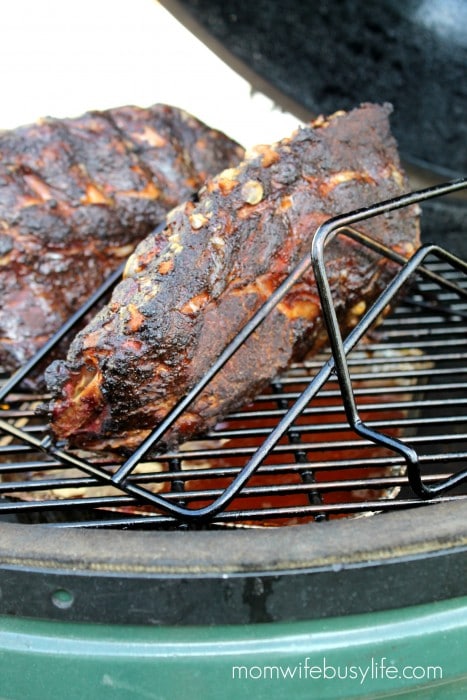 Even on hot, steamy summer days, it is refreshing to sit in the shade with a cool breeze, cold drink, and smell meat grilling. My husband usually takes care of getting the grill going by building the fire, and then setting the temperature just right. The great thing about grilling ribs outside is that they don't take very long (compared to other barbecue meats) and clean-up is a snap!
Once the grill temperature was set, my husband put on the ribs, and then he was able to take my children to the neighborhood pool for 2 hours while I checked to make sure the temperature held. All I had to do was check the grill temperature every 20-30 minutes. While the rest of the family was playing in the pool, I also had time to whip up a delicious summer side dish.
The ribs turned out perfectly tender! Below are the ingredients and directions for the recipe:
Ingredients:
1 tbsp of Kosher salt
1 tbsp of coarse black pepper
1 tbsp of garlic powder
½ tsp of ground cayenne pepper
1 tsp of cinnamon sugar
2 tbsp of mustard
½ tsp pepper sauce
Directions:
1. Take the Smithfield® ribs from the package, rinse them in cool water, and split them about half way in the middle so that they would easily fit on the grill.
2. Prepare the easy dry rub with the salt, pepper, garlic powder, cayenne pepper, and cinnamon sugar.
3. Take the mustard and pepper sauce and stir them together as an adhesive for the dry rub.
4. Use the mustard and pepper sauce mixture to coat the ribs with a cooking brush.
5. Sprinkle the dry rub on the ribs and "pat" the rub into the meat.
6. Wrap the ribs in foil, and let them sit in the fridge overnight.
The next day, the ribs were ready for the grill!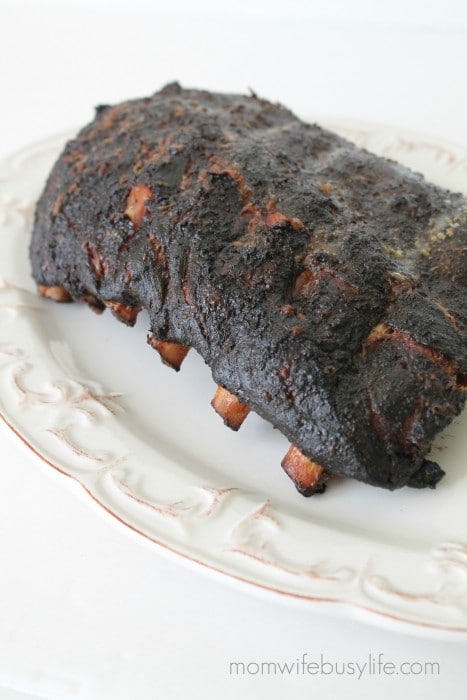 When grilling ribs, a good grill temperature is between 250 and 300 degrees. Cooking time will be a little longer if cooking at 250, and a little shorter if cooking near 300. Also, if you are grilling more than one rack of ribs, the cooking time might also be a little bit longer. The ribs could take as little as 1 ½ hours to cook, but the temperature of the ribs is more important than the cooking time. For pork ribs, ensure that the meat reaches at least 160 degrees.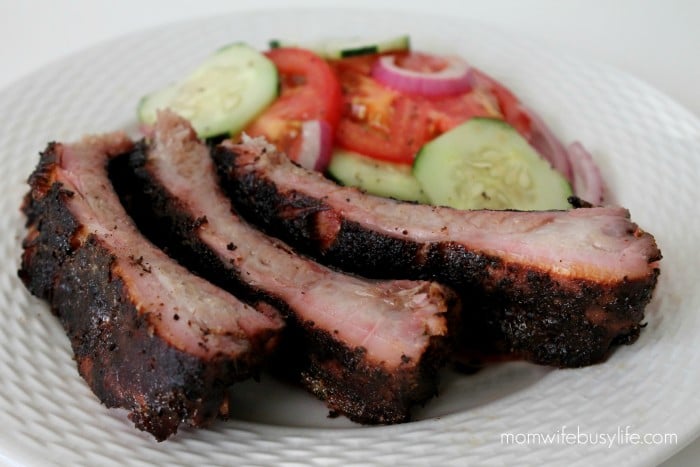 We paired these delicious tasting ribs with a summer salad recipe using cucumbers, tomatoes, purple onions, and topped it with a sweet dressing!
You can enjoy this Southern Sweet & Spicy Ribs Recipe, too! Visit your local Walmart to find the Smithfield Extra Tender Back Ribs to grill up for your next summer gathering! Find them in the Meat & Poultry section near the pork and beef products.
When planning your shopping trip, take advantage of this great deal! Earn up to a $3.00 rebate on the purchase of one (1) Smithfield® Rib and one (1) KC Masterpiece® BBQ Sauce or Marinade 18 oz. or larger via Ibotta Digital Rebates. (Offer good to residents of AL, AR, CT, HI, KY, MA, ME, MN, MO, NC, ND, NJ, RI, UT and WV) – No Beer Purchase Required.
Before you grill your own ribs, check out this video for helpful hints, too:
Finally, enter the Hog Wild Throwdown contest for a chance to win one of (2) Ford F-150's!
Follow Smithfield® via Facebook, Twitter, Pinterest, or visit their website!
Yum