This is a sponsored post written by me on behalf of Tropical Smoothie Café for IZEA. All opinions are 100% mine.
The end of the school year is approaching and this has been a month full of activities. From field trips, field day, class parties, dance recitals, baseball games, etc., it's been one busy month. Recently, I took my youngest daughter to her field trip to Swan Lake, a popular attraction in our area. When it was time to go, I decided to continue to treat my daughter out and enjoy a mommy/daughter day. I don't get to spend one on one time with her too often since I have another daughter as well.
We visited our local Tropical Smoothie Café and sipped on delicious smoothies together. My daughter chose the "Chocolate Chimp" smoothie with chocolate and banana flavors while I enjoyed the "Sunrise Sunset" smoothie with strawberries, pineapple, mango and orange juice! My goal is to try all of the classic flavors before the summer ends!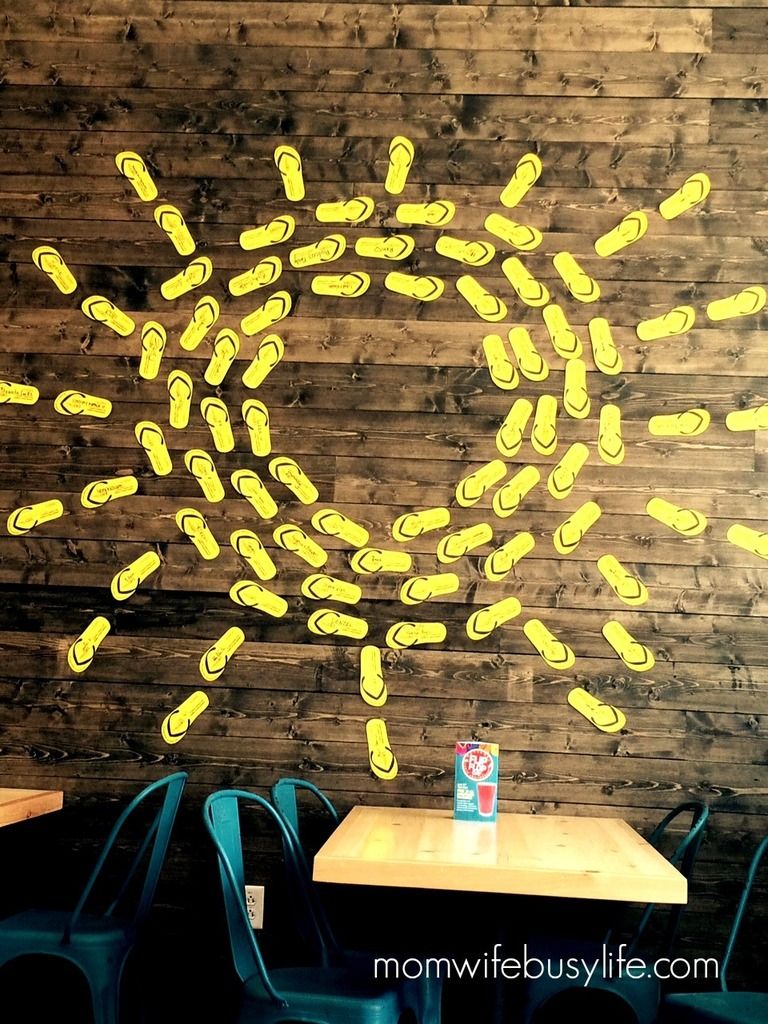 National Flip Flop Day
When you visit Tropical Smoothie Café this summer, you'll be able to join in on a great cause to help others. Delicious smoothies, great food, and helping others sounds like a great plan to me! Plus, you can wear your FLIP-FLOPS to Tropical Smoothie Café on June 17 and receive a FREE 24 oz. Jetty Punch Smoothie from 2pm – 7pm. I basically live in my flip flops so you can count me in for this! My calendar is marked and I'll be heading to the cafe for free smoothies!
What is National Flip Flop Day?
National Flip Flop Day® is Tropical Smoothie Cafe's annual holiday, every third Friday in June, when we celebrate our customers and raise funds to benefit our charity partner Camp Sunshine. All customers wearing flip-flops will receive a FREE Jetty Punch Smoothie from 2pm- 7pm.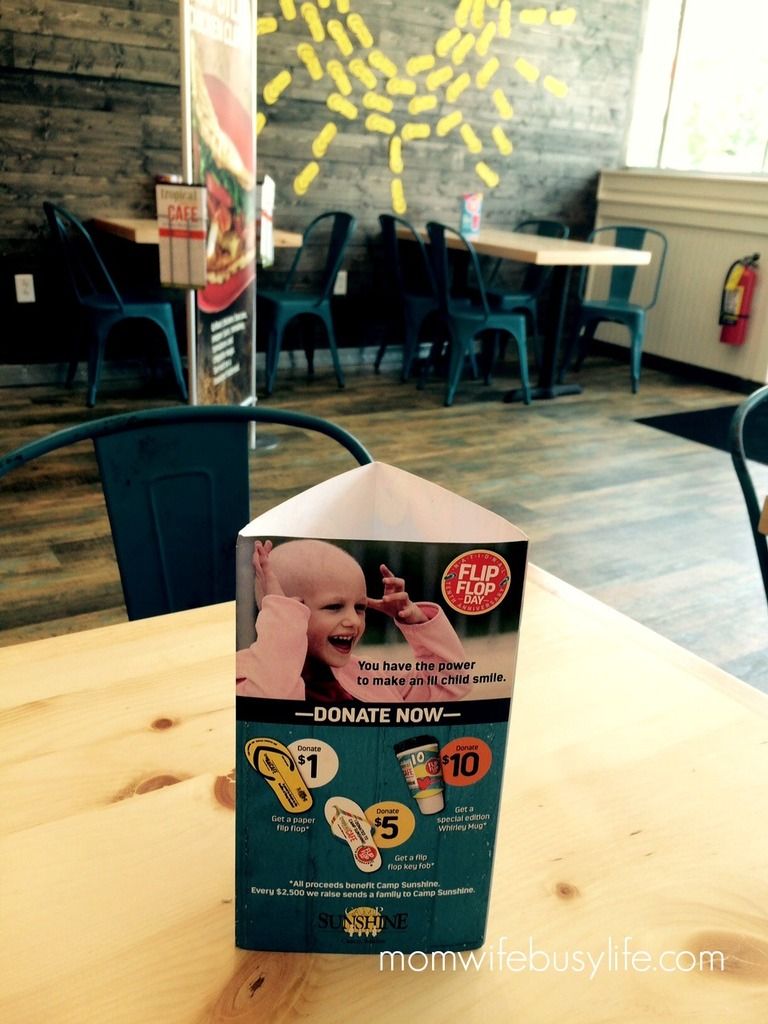 Share the Sunshine Program
You can also join in on Tropical Smoothie Café's Share the Sunshine Program. Here's how:
1. Visit http://tropicalsmoothiecafe.com/sharethesunshine
2. Nominate your family or another to receive hope and support for a child with a life-threatening illness from Camp Sunshine
3. Inform nominated family they will receive an email asking them to fill out an official Camp Sunshine application for them to be considered
4. Family must fill out Camp Sunshine Official Application and return via mail, fax, or email
5. Camp Sunshine will determine families that fit the established criteria.
6. Nominations for the contest will be accepted from 8:00 am ET on May 1, 2016 until 11:59 pm ET on June 30, 2016.
$1 Million Dollar Goal 
Our 2016 fundraising goal is $1 Million Dollars! This year Tropical Smoothie Cafe will be celebrating our 10th year partnering with Camp Sunshine. We are proud to say our fundraising efforts and the work we do can make a real difference in the lives of the children and families that attend Camp Sunshine. In 2015, through donations big and small, we were able to reach our goal and donate $1 Million dollars to Camp Sunshine.
Take advantage of this great cause this summer and head on over to your local Tropical Smoothie Cafe to join in on the fun!
Yum