Are you trying to figure out what to put in Halloween goodie bags? Here are our Best Halloween Goodie Bag Fillers to put inside your goodie bags this year!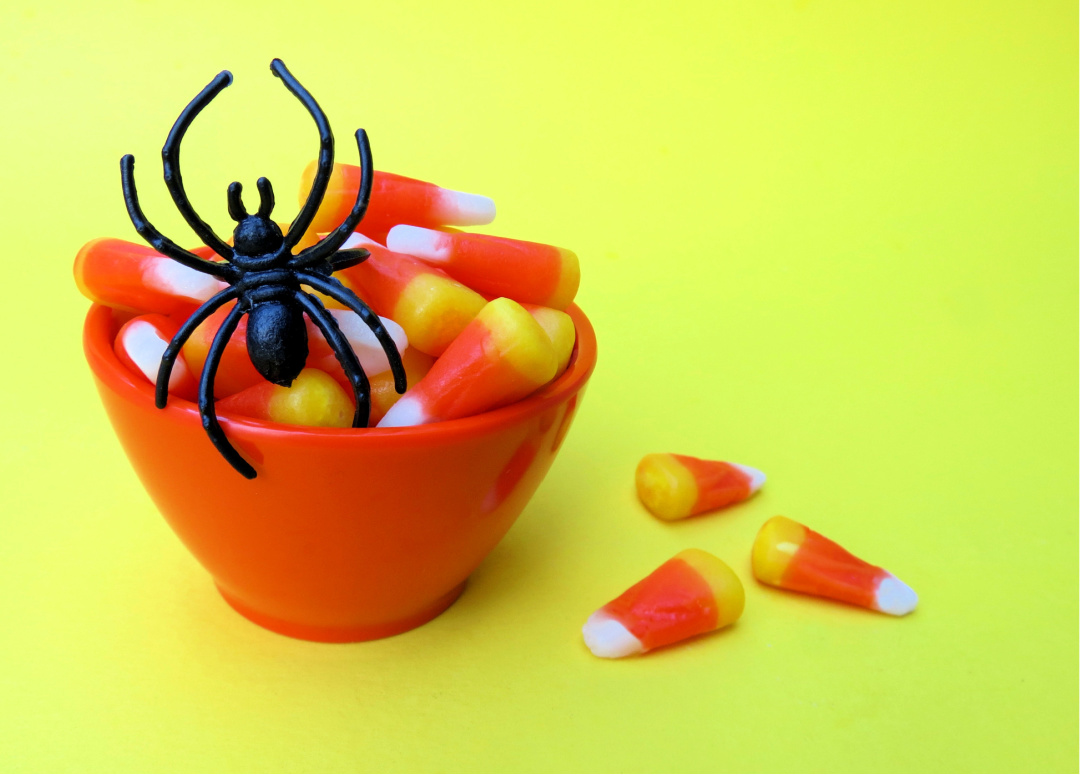 Halloween goodie bags are very popular to give to kids at Halloween parties at home or in the classroom, for trick or treating, or trunk or treating!
But, are you having trouble deciding what to put in your goodie bags to give out this year?
Our list of Halloween goodie bag fillers below can help!
Best Halloween Party Favor Ideas
Best Halloween Goodie Bag Fillers
Candy is one of the most popular items to put in a goodie bag. If you do put candy in your goodie bags, consider the age of the recipient and make sure your recipient doesn't have a food allergy, etc. You can always choose to opt out of edible treats. In this case, check out these items below.
Stickers are fun and take up very little space in goodie bags. Add a few stickers or sticker sheets into the goodie bag.
Depending on the size of the goodie bag, add a foam mask if you are using a bag large enough for it to fit!
Vampire teeth are always popular with the kids! Add a pair of vampire teeth for kids to enjoy wearing on Halloween to scare their friends!
Spider rings are always popular ideas for goodie bags. You can find an assortment of black spiders, colorful spiders, glow in the dark spiders, and more!
Add creepy crawly insects to goodie bags! These insects are fun to spook your friends with!
Glowsticks are always a fun option for kids! Take your glow sticks with you as you trick or treat this Halloween.
Add a pencil to a Halloween goodie bag. Kids can use their pencils to complete schoolwork at school or at home.
If you are adding pencils to your bags, add Halloween themed erasers, too!
Kids can use their bookmark for their reading material for school this year.
There are so many options for goodie bag fillers this year! I hope the above tips help! There many more options including the following.