Are you looking for bird feeders for children to make? Check out our list of simple bird feeders to make with the kids!
Bird watching is a fun activity for the whole family to enjoy! Over the last few months, my family has enjoyed feeding our backyard birds. We have several cardinal families that come to visit our yard daily. They visit regularly because I love to feed them every morning and again throughout the day as they eat!
We also observe birds like blue jays, wood peckers, mourning doves, chickadees, titmice, and other small birds.
Did you know that you can attract backyard birds with your own feeders? Get the kids involved with bird watching! Have your kids create bird feeders to hang in your back yard and see what types of birds you attract with your feeders!
If you are interested in bird feeder kits, you can find our recommendations here.
Best DIY Bird Feeder Kits for Kids
Here are a few ideas to help you get started!
Bird Feeders for Children to Make
Pine cone bird feeders are easy to make! Select a pine cone during your next nature walk! Use peanut butter and bird seeds to create this bird feeder with the kids.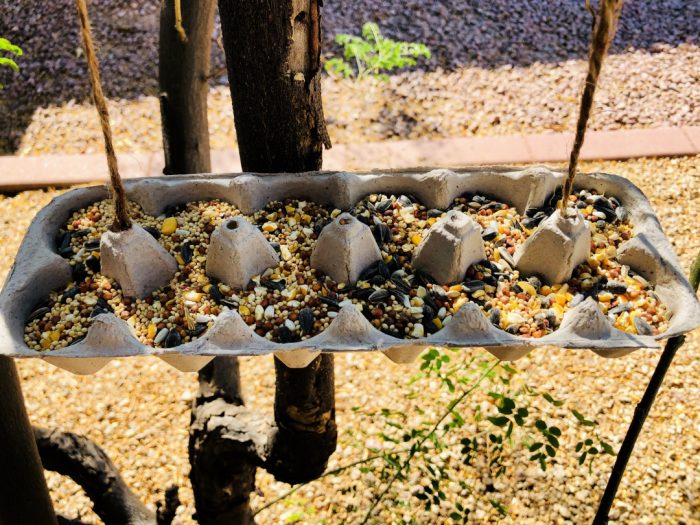 Save your cardboard egg cartons and make this super simple egg carton bird feeder!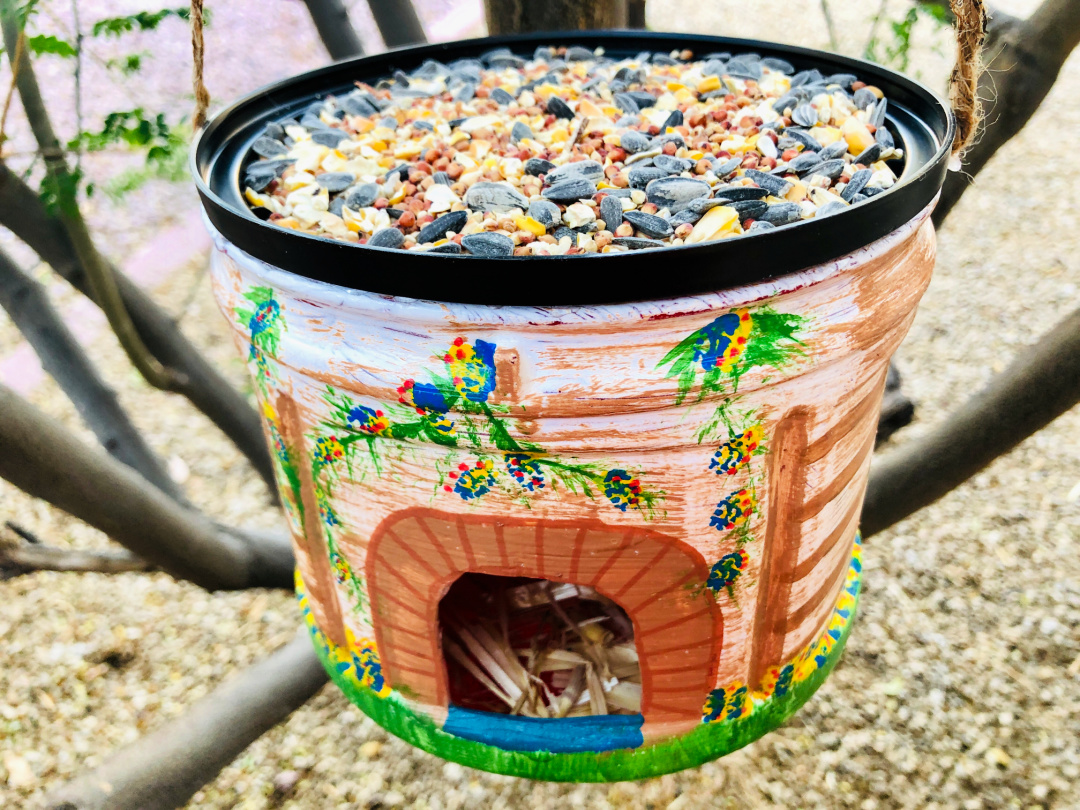 Coffee Container Bird Feeder House
Save your empty coffee canisters and grab your paint supplies! Create a bird feeder house combination using an empty coffee container and decorate it with craft paint!
Save your empty toilet paper rolls and create a toilet paper roll bird feeder with the kids using peanut butter and bird seeds! Hang your bird feeder in a nearby tree for bird watching!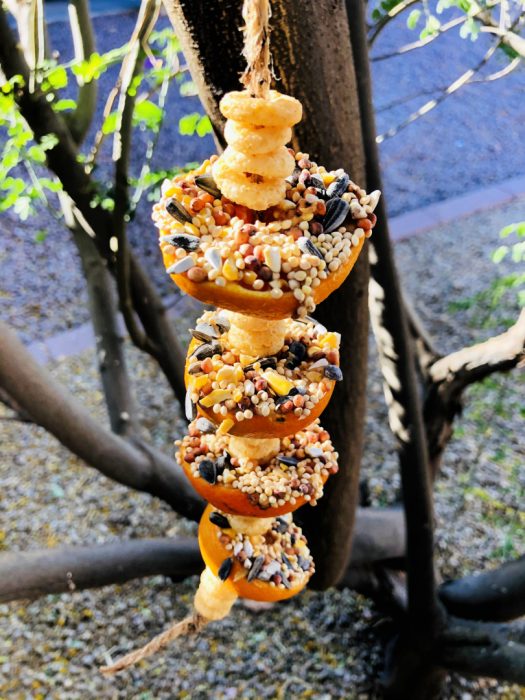 Make a homemade bird feeder using fresh oranges!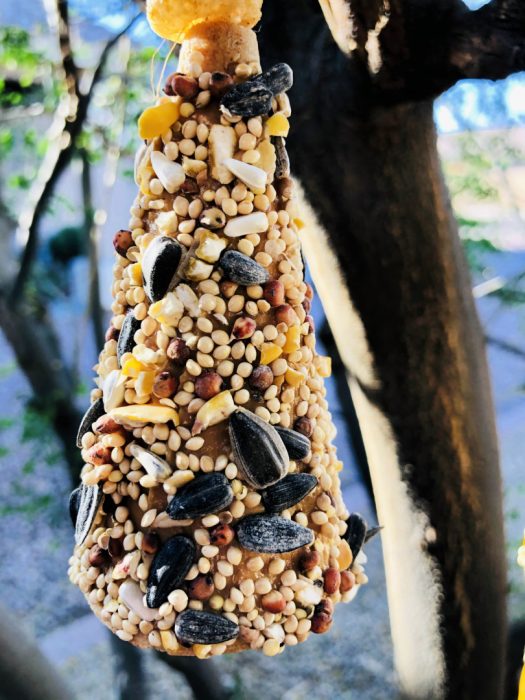 Use sugar cones to make this easy bird feeder for your backyard!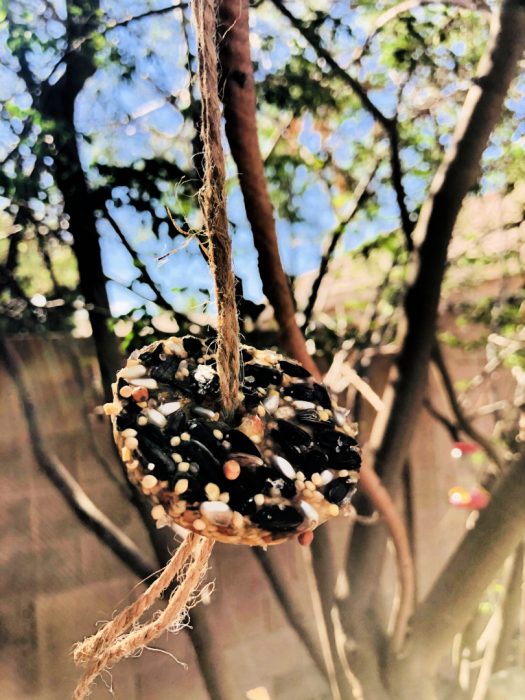 This gelatin hanging bird feeder is best used during the cold/cooler months!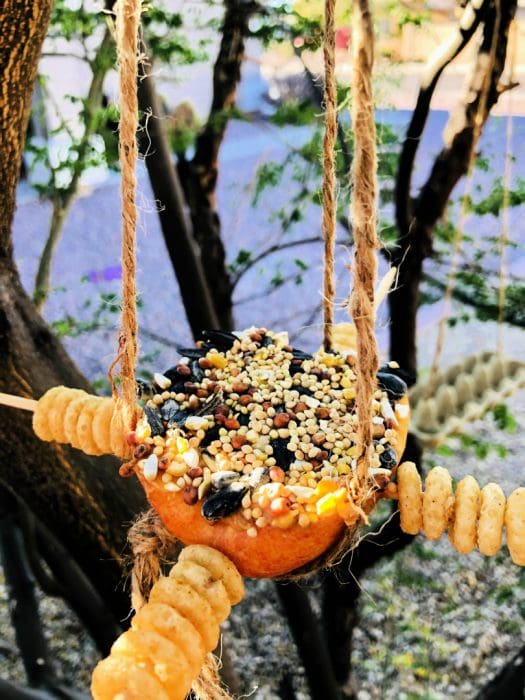 Use fresh apples sliced in half to create this apple bird feeder!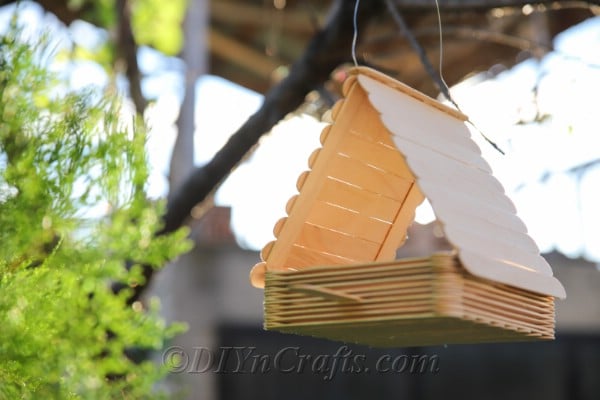 How to Make a Cute DIY Bird Feeder Out of Craft Sticks
Follow this easy tutorial for how to make a simple bird feeder out of craft sticks. This great kids craft is a cute addition to your outdoor spaces and welcomes local birds!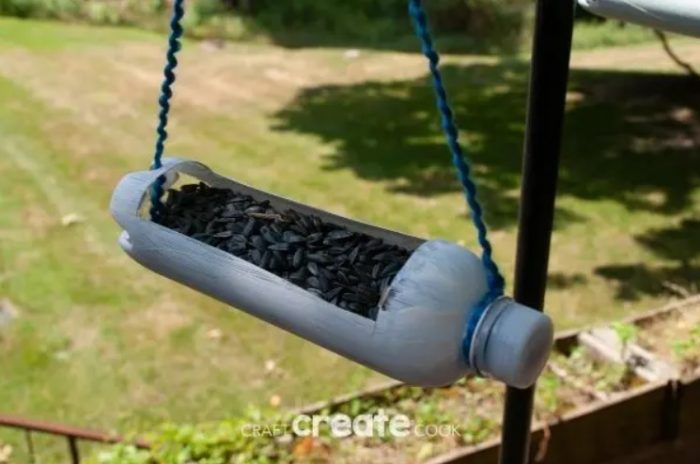 Upcycled Plastic Bottle Bird Feeder
Turn an old plastic bottle into a cute little bird feeder that is ideal for holding all kinds of seeds. This is a great upcycling project that kids can customize easily!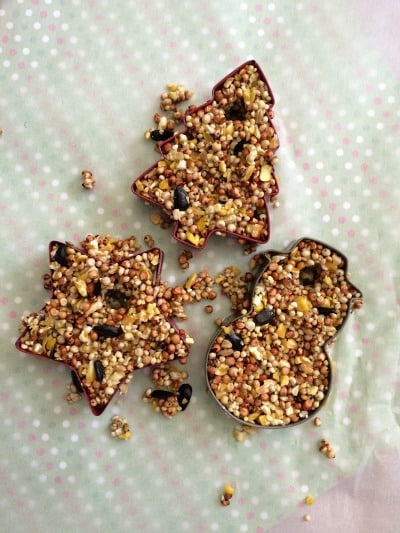 These Homemade Cookie Cutter Bird Feeders are a fun and easy Christmas craft idea! You likely already have most everything you need for this fun winter activity for kids plus these homemade bird feeders make great DIY gifts for teachers, friends, and family.
I hope you enjoyed this list of bird feeders to make with your children! Let us know in the comments which bird feeder you want to try first!