Disclosure: Thank you Krusteaz for the pancake mix to help make my daughter's birthday special for her in celebration of September's National Breakfast Month!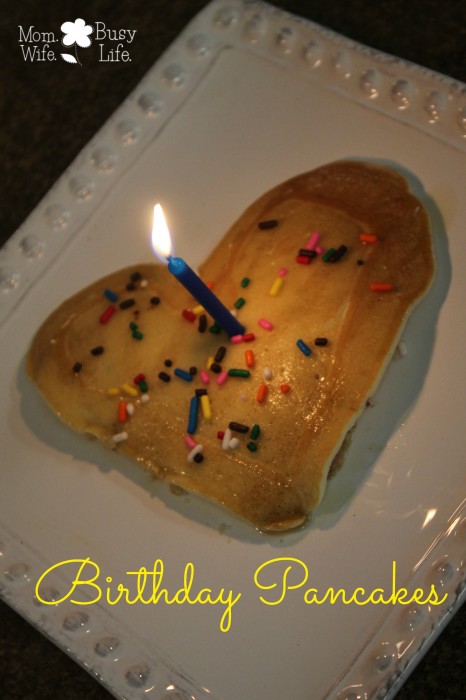 We just celebrated a birthday in our house! My daughter turned 6! To celebrate, we made birthday pancakes for dinner! She loves pancakes, so we wanted to make them extra special for her on her special day. We made our pancakes with sprinkles and were able to top it with a birthday candle!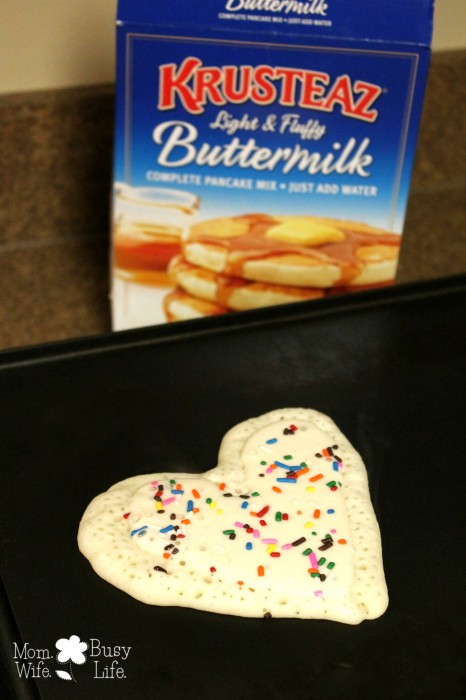 Breakfast for Dinner: 
Do you like to eat breakfast for dinner? I do! In fact, many nights during the month, I crave simple breakfast items for dinner. The nights where I know that my husband will be getting in later than normal are usually the nights I decide to eat a bowl of cereal, toast, waffles, or pancakes!
Kicking off during September's National Breakfast Month and to make sure everyone can regularly enjoy both the simplicity and fun of breakfast for dinner, Krusteaz is officially naming every Wednesday Night "Breakfast Night."
In a national survey, Krusteaz found that nine out of ten (91 percent) Americans say they eat breakfast for dinner, with 56 percent doing so once a month or more often. For families, the trend is even more prevalent as 67 percent of respondents with children in the household say they have breakfast for dinner once a month or more.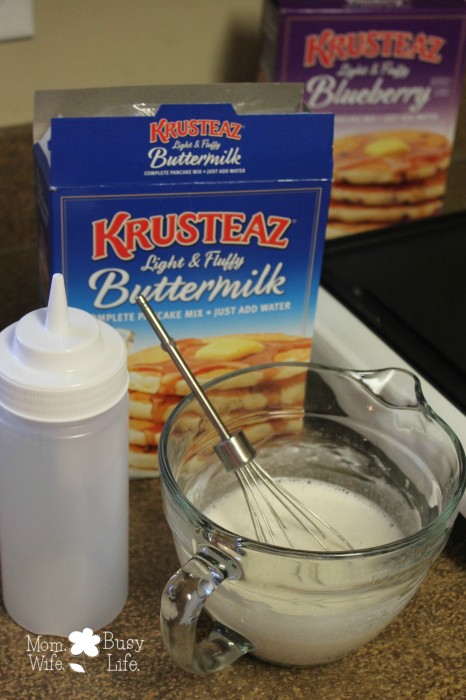 In celebration of September's National Breakfast Month, I wanted to share our birthday pancake recipe with you!
Birthday Pancakes Recipe
Ingredients:
Krusteaz Pancake Mix
Water
Colored Sprinkles
Topping:
Butter
Syrup
Birthday Candle
Directions: 
1. Heat griddle to 400 degrees.
2. Add 2/3 cup of water to 1 cup of Krusteaz Pancake mix and mix well with a wire whisk. Pour into a squeeze bottle.
3. With the squeeze bottle, make a "heart" shape on the griddle with the pancake batter.
4. Pour colored sprinkles onto the batter before it cooks. Flip pancake and cook the other side until pancake is golden brown.
5. Remove pancake from heat.
6. Spread butter on top of pancake and let it melt. Top with syrup and colored sprinkles.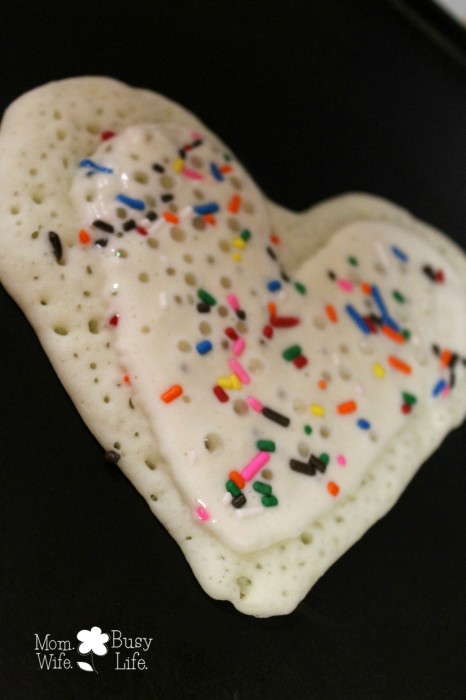 Place a birthday candle in the middle of the pancake. Sing "Happy Birthday" to your child and let them blow out the birthday candle! Enjoy!
Giveaway:
Enter to win Krusteaz mixes: Buttermilk Pancake Mix (1), Blueberry Pancake Mix (1), Belgian Waffle Mix (1) and Wild Blueberry Muffin Mix (1) as well as Krusteaz coupons for free product! To enter, use the Rafflecopter form below. Giveaway open to US and 18+ only. No purchase necessary to enter to win. Giveaway begins 9/24/14 and ends 10/15/14.