Are you looking for a way to keep your toddler entertained? Print or order these fun and educational Busy Books for Toddlers!
Busy books for toddlers are a great way to keep them busy and entertained.
They can be used as a learning tool, or just for fun. There are many different kinds available, so you can find one that fits your toddler's interests.
What are busy books?
Most busy books contain a variety of activities for toddlers to enjoy. These can include simple puzzles, mazes, and coloring pages.
Some busy books also feature felt or fabric elements that can be touched and felt, providing another layer of sensory stimulation for young children.
Busy books are a great way to keep toddlers entertained and engaged, while also helping them to develop important skills like fine motor control and problem solving.
What are the benefits of using busy books?
There are many benefits of busy books for toddlers. They help to develop fine motor skills, promote creativity and imagination, and provide a fun and educational activity.
Busy books can also help to reduce screen time, as they provide a more interactive and hands-on activity.
Additionally, busy books can help to teach basic concepts such as numbers, shapes, colors, and letters.
Busy books are a great way to keep toddlers busy and engaged, while also providing them with a learning opportunity.
How do you make a busy book?
You will find a variety of busy book options below. Simply choose the set you are most interested in, purchase from Etsy, then follow the instructions according to the set you choose.
Print the busy book pages out and put together as desired. You can place your busy book pages in a binder or a folder. You can use a binder ring to keep them together, too.
You can even laminate the pages! This will make the pages more durable and ensure that they last longer.
That's it! Your busy book is now complete and ready to be used. Be sure to supervise your child while they are using it, as some activities may require adult assistance.
Busy Book Bundles for Toddlers
Themed Busy Books for Toddlers
Busy Books for Toddlers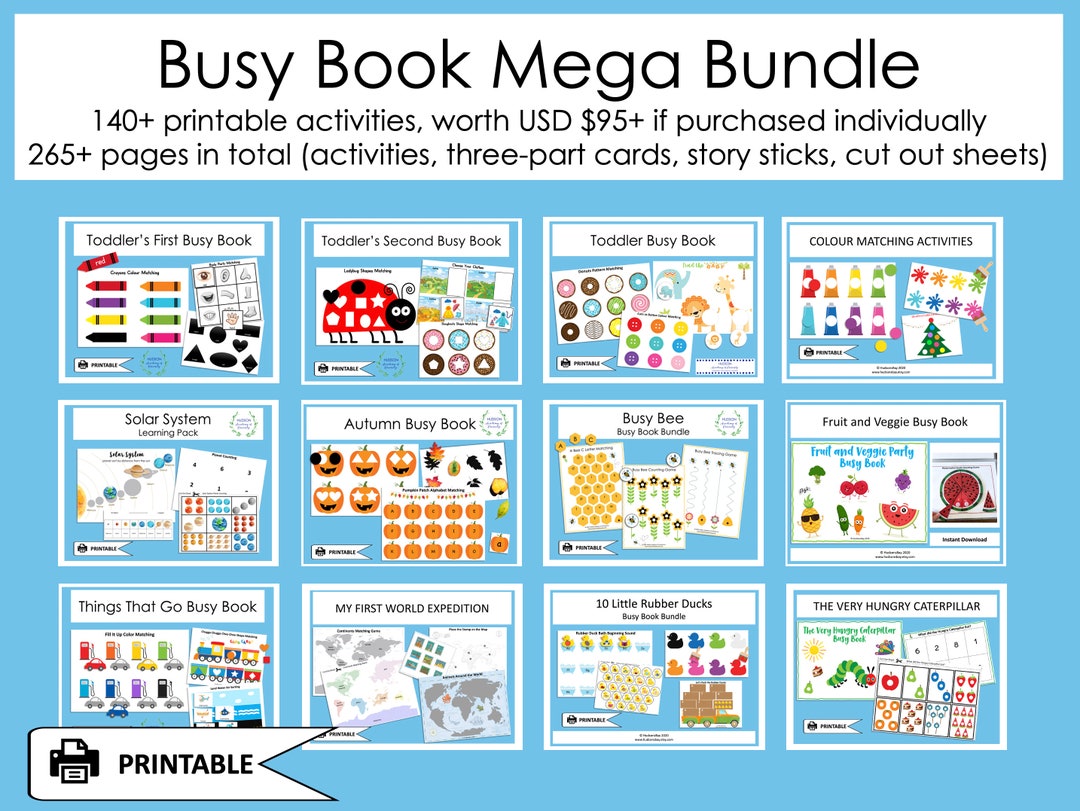 Mega Bundle Busy Book for Toddlers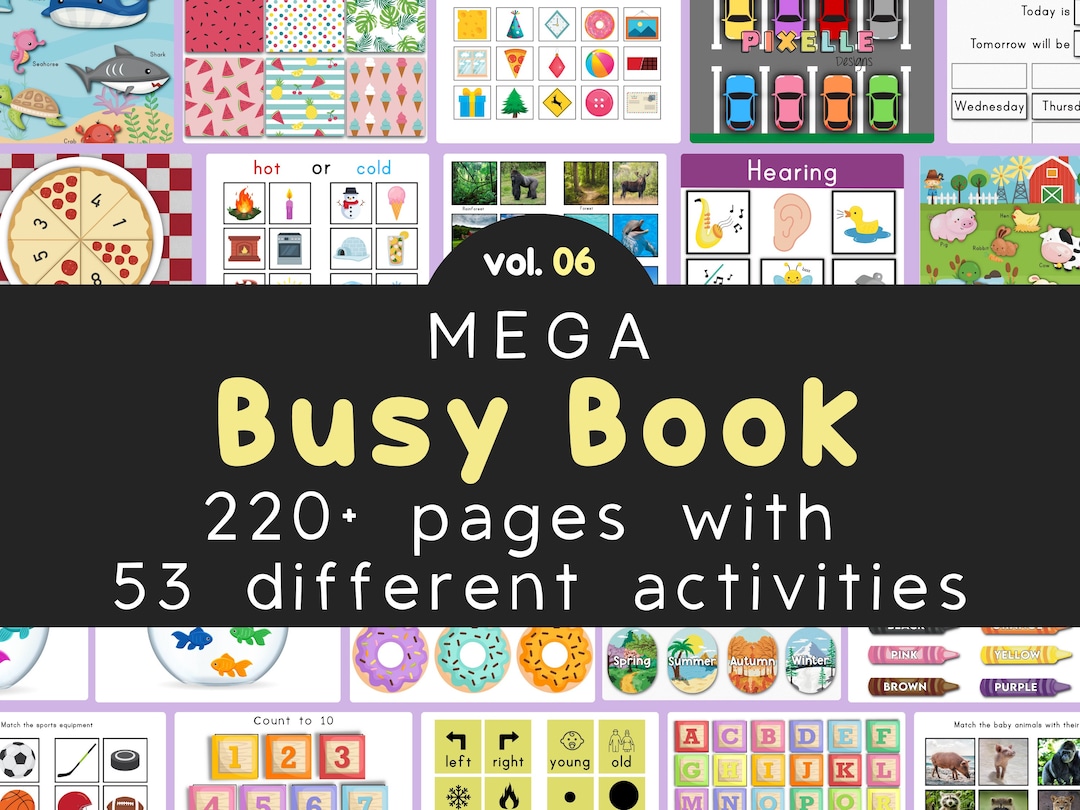 Printable Busy Book for Toddlers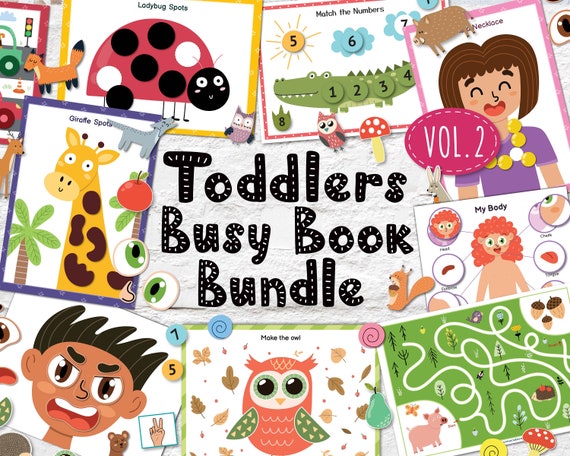 Busy Book Bundle for Toddlers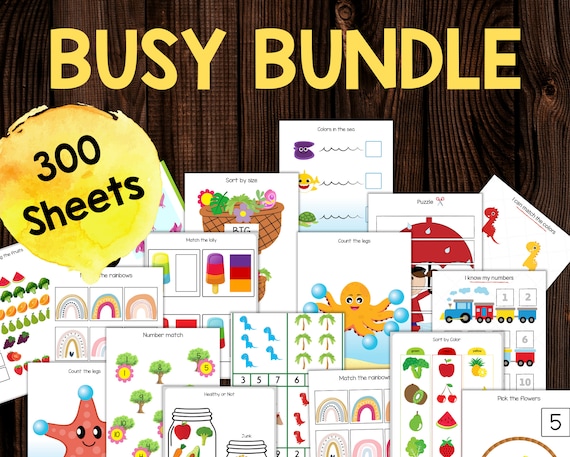 Busy Books for Toddlers Worksheet Set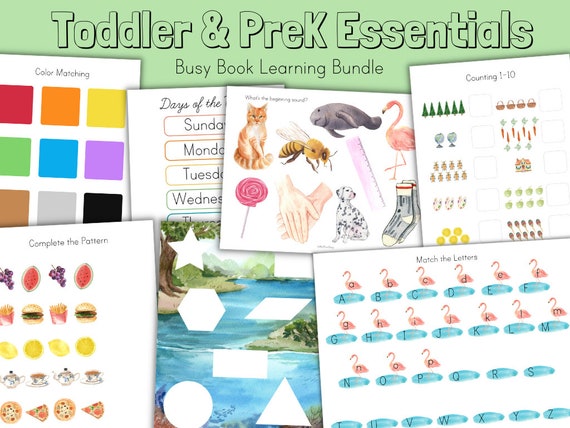 Busy Book Bundle for Toddlers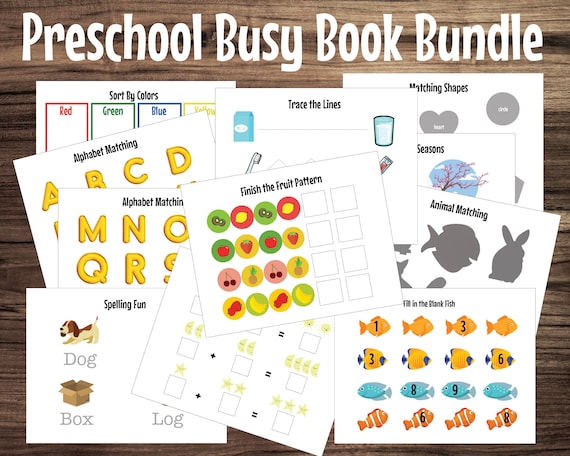 Preschool Busy Book for Toddlers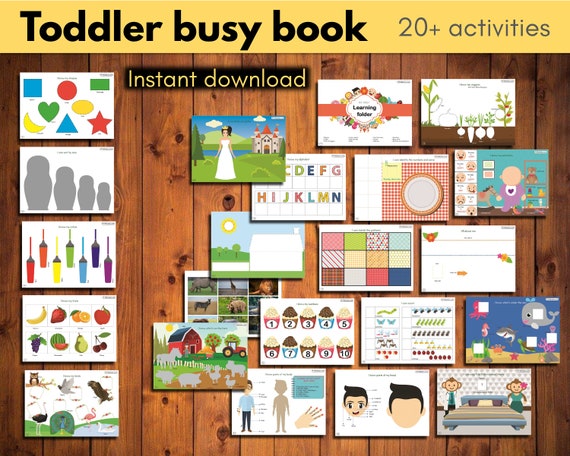 Toddler Busy Book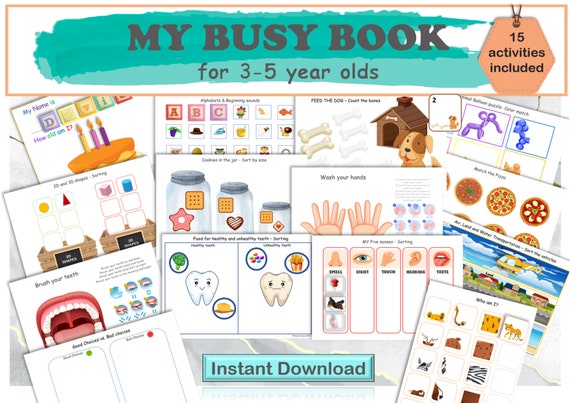 Preschool Busy Book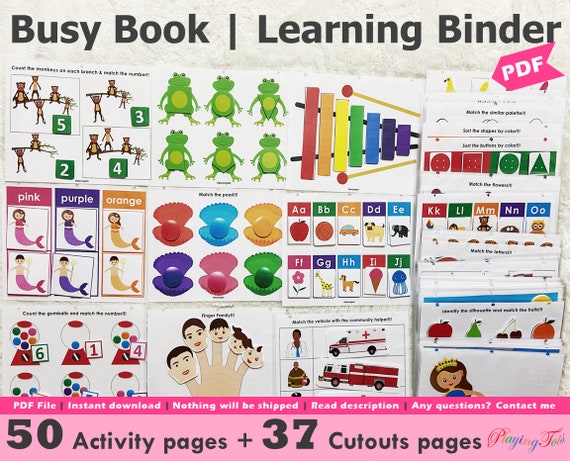 Toddler Busy Book Printable Pack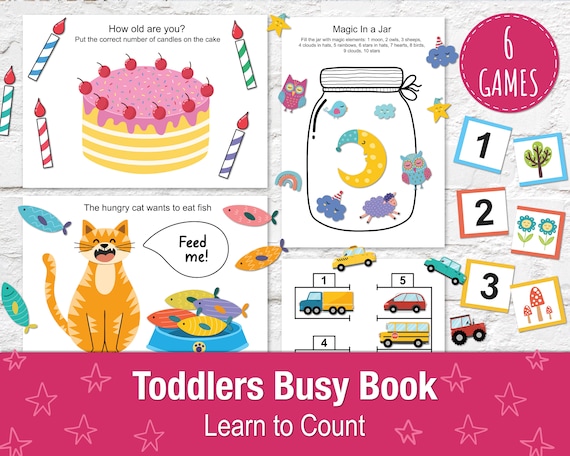 Learn to Count Busy Book for Toddlers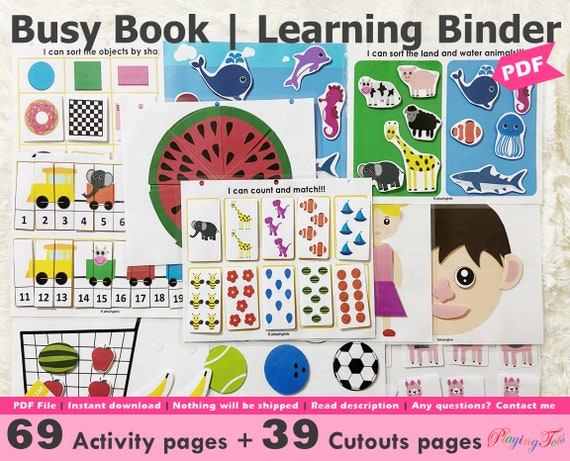 Toddler Busy Book Printable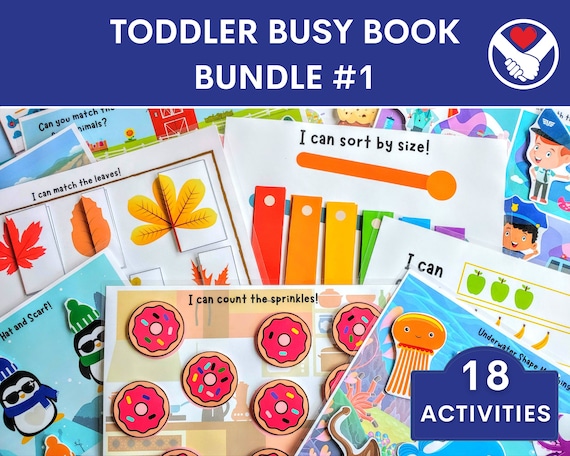 Toddler Busy Book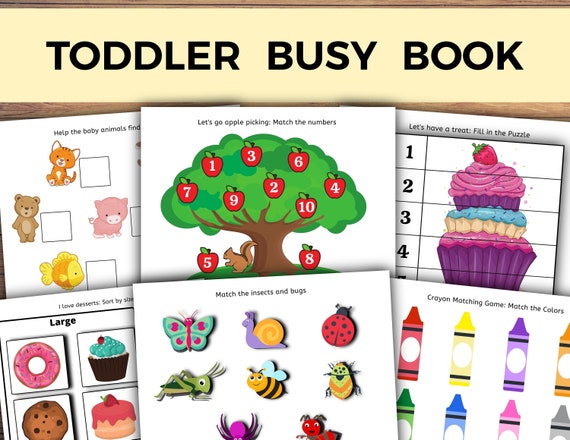 Toddler Busy Book Printable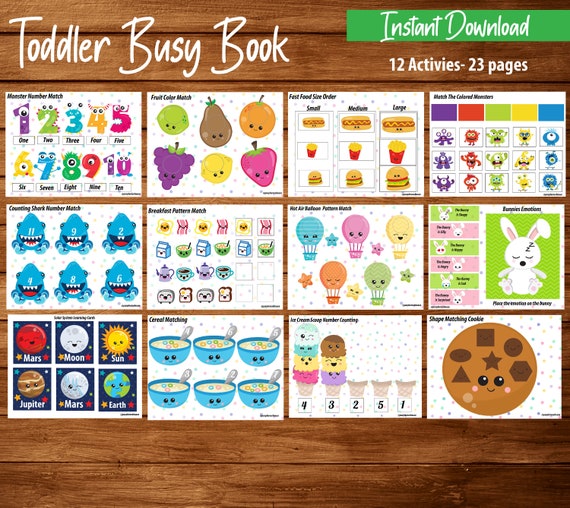 Toddler Busy Book Printable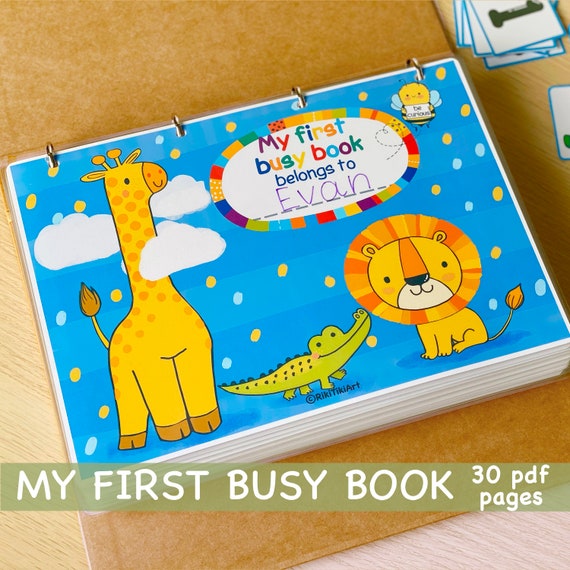 Personalized Toddler Busy Book Printable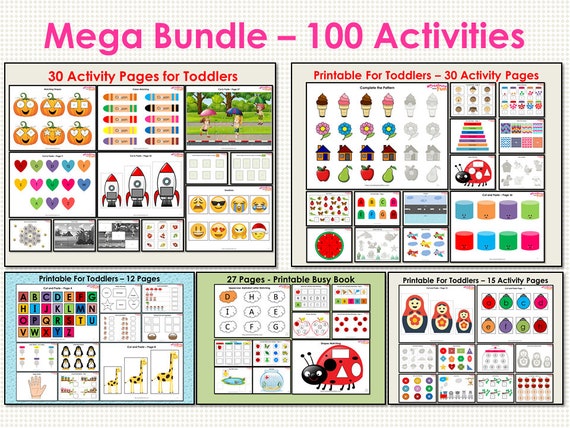 Busy Book Mega Bundle for Toddlers
These busy books below are available for order at Etsy: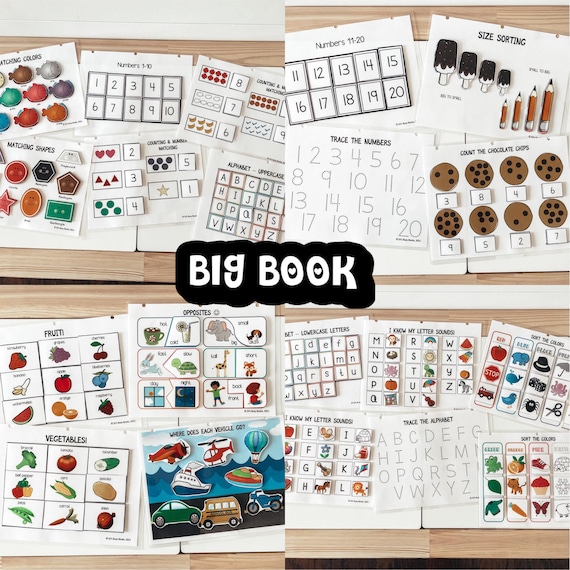 Big Book: Busy Book for Toddlers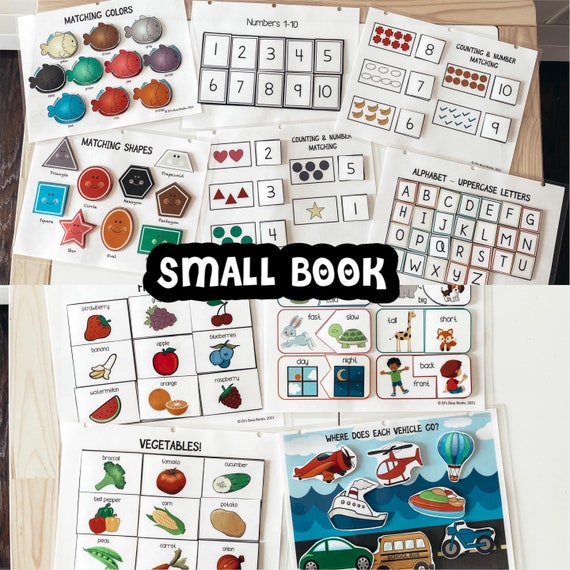 Small Book: Busy Book for Toddlers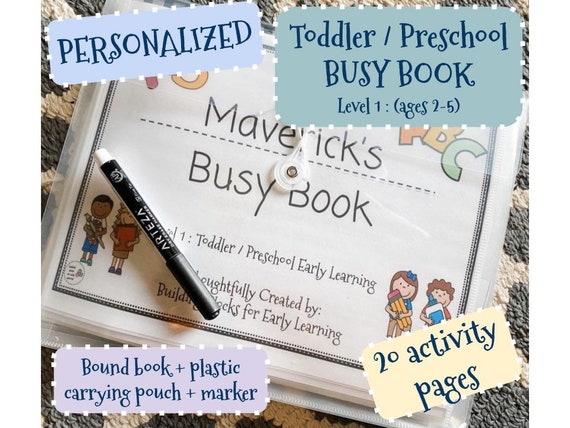 Level 1 : Toddler / Preschool Busy Book