This is a sponsored post written by me on behalf of Burt's Bees for IZEA. All opinions are 100% mine.
I've become somewhat of an ingredient snob now that I'm older. I pay close attention these days to ingredients that I'm consuming and using on my body. I have two kids at home (and one on the way) that need me to be healthy and it's up to me to make sure I'm giving my body and my skin it's very best. I try to live an all natural lifestyle. However, it can be hard to always find products that include only the best natural ingredients around. For many years, I've loved and trusted the Burt's Bees brand. I currently use a variety of their products, from lip moisturizer to sunscreen!
As a busy mom, I don't always have the time to make myself look my absolute best. When I put on makeup, I go for the all natural look. I've had people ask me why I don't wear makeup, but the truth is, I do! I just make sure it's blended in enough to look as natural as possible. There are four makeup items I can't live without – my mascara, eyeliner, lip moisturizer, and foundation. I would say that lip moisturizer is the most important. If my lips feel the slightest bit dry, I go crazy looking around for some relief! Thankfully, Burt's Bees has a new product out that I think you will be excited about.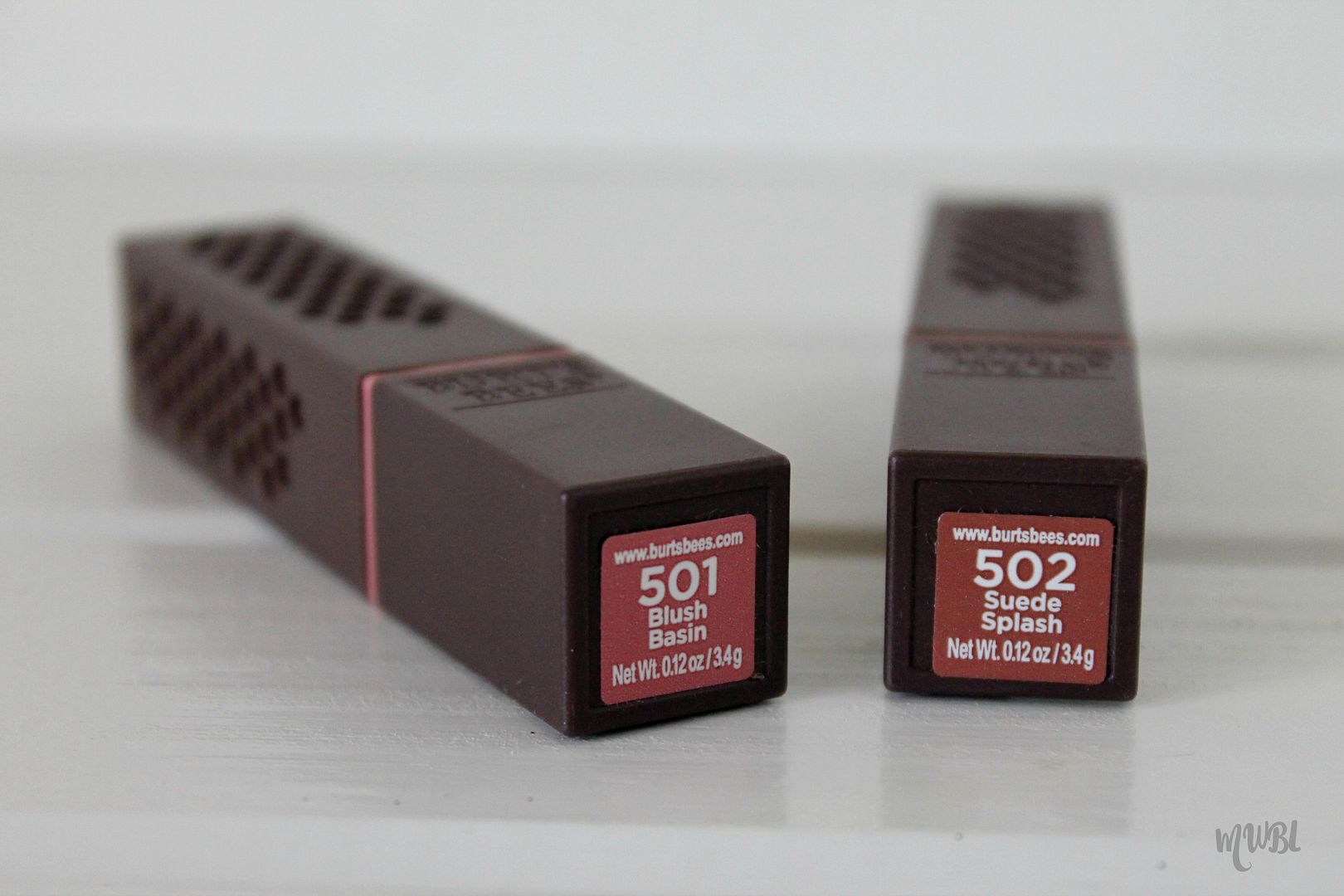 You can now find Burt's Bees 100% Natural Lipstick Available at Target to add to your makeup collection! Before, I used colorless lip moisturizers. Now, with the new Burt's Bees lipstick, I can add some color to my lips and still keep my lips moisturized and hydrated for 8 hours!
There's a variety of 14 colors to choose from in satin-finish shades. Choose the color right for your skin tone. You'll enjoy the creamy and lightweight feel, perfect for everyday wear! Take your Burt's Bees 100% natural lipstick with you everywhere you go. Place it in your purse, gym bag, keep it at the office, or at home for touch ups when necessary!
Ingredients: Moringa, Raspberry Seed Oil, Beeswax, Vitamin E – Moringa oil is full of essential fatty acids and helps to soften and condition skin, while Raspberry seed oil improves skin elasticity, keeping your lips feeling lovely!

​While you are browsing around the Burt's Bees section at your local Target, make sure you check out the NEW Burt's Bees BB Cream, available in 3 mineral rich shades (light, medium-light, medium). It offers 9 benefits in 1 (evens skin tone, moisturizes, protects with SPF 15, reduces the appearance of fine lines and wrinkles, visibly firms, conceals, smooths, perfects skin and illuminates). Don't forget — the Burt's Bees line makes great gift options for others, too!
Are you a busy mom? Share a beauty tip below!