Cast Iron Skillet Cornbread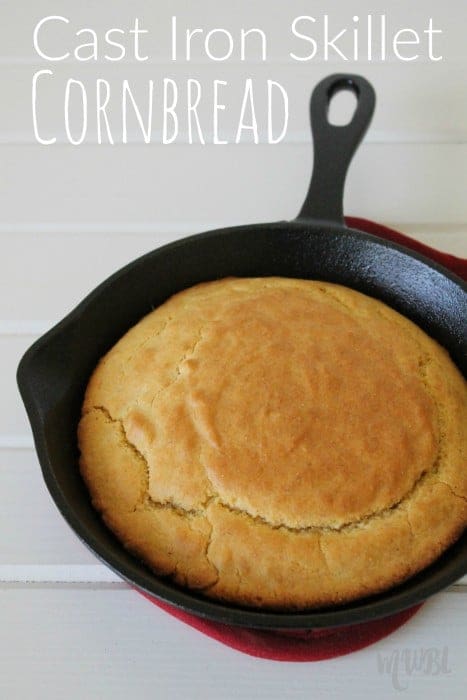 We are counting down the days until Thanksgiving and are preparing our meal plan for our guests this holiday season. My in-laws will be visiting this Thanksgiving and I want to make sure I serve delicious food for the entire family to enjoy during their stay. They will be here for a week and it's up to me to have breakfast, lunch, and dinner plans each day since I know we will have some hungry guests! Some meals will be simple and others will take more time to prepare.
Try this >>> Southern Cornbread Dressing <<< – a great recipe for this holiday season!
This year, I'm making my mother in-laws special cornbread recipe as a side. My mother-in-law gave her cornbread recipe to me years ago and I wanted to make it for her when she visits so that she can relax while I do the cooking this year! Cornbread is the perfect addition to a Thanksgiving meal!
I seasoned my large cast iron skillet
 before making the cornbread by coating it with vegetable oil and putting it in the oven for about an hour at 350 degrees. Then, I took my cast iron skillet out of the oven and allowed to cool before making my cornbread. Here are a few other great recipes to try:
Get access to ALL recipes here!
Cast Iron Skillet Cornbread
You can use a 10-12″ skillet for this recipe.
Ingredients:
1 cup flour
1 cup yellow corn meal
1 tbsp baking powder
1/2 tsp. salt
1 cup milk
1 egg
5 tbsp. vegetable oil
1/3 cup sour cream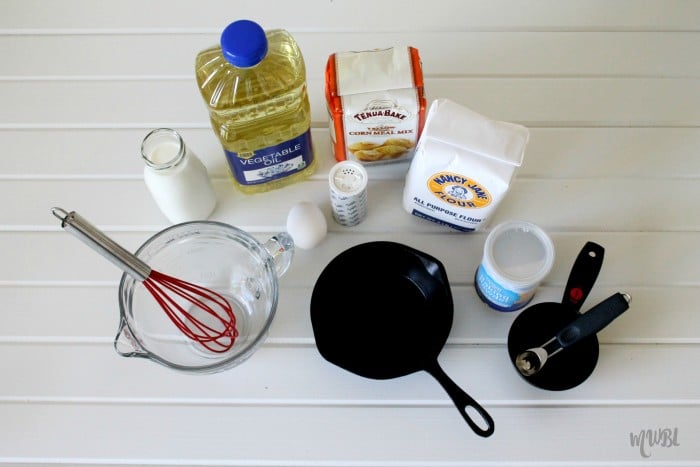 Directions:
Pre-heat oven to 400 degrees.
1. Pour one cup of flour and one cup of corn meal into a large mixing bowl.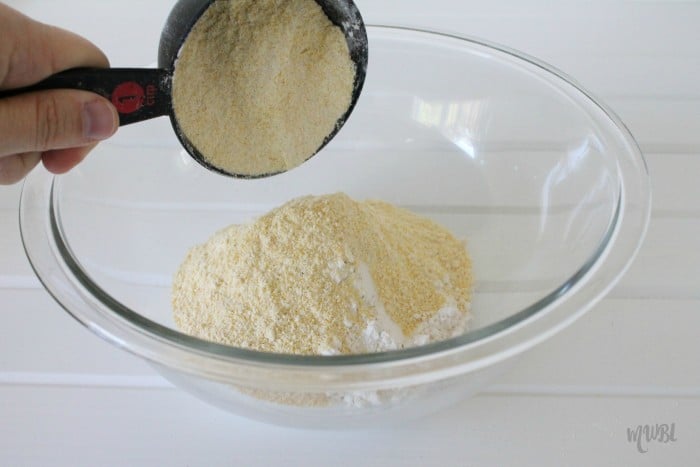 2. Add 1 tablespoon of baking powder.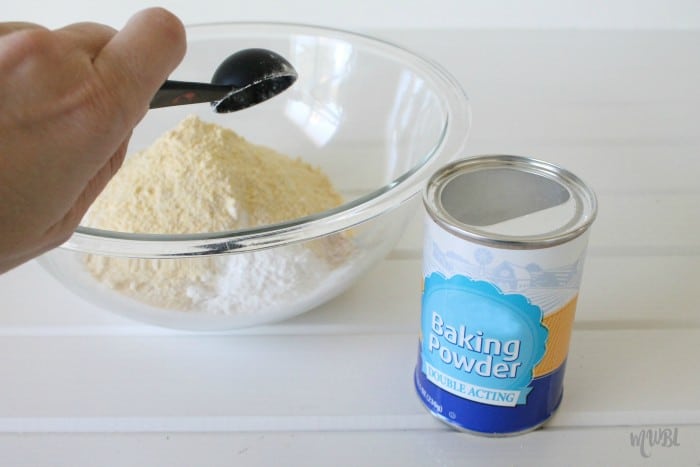 3. Add 1/2 teaspoon of salt. Set aside.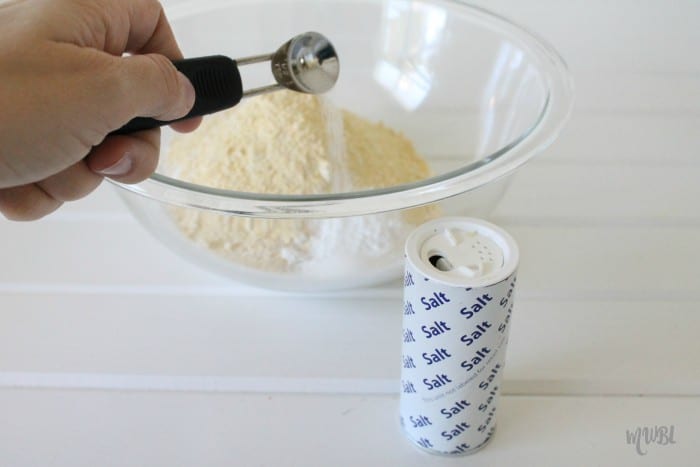 4. Using a medium sized mixing bowl, beat egg with a whisk.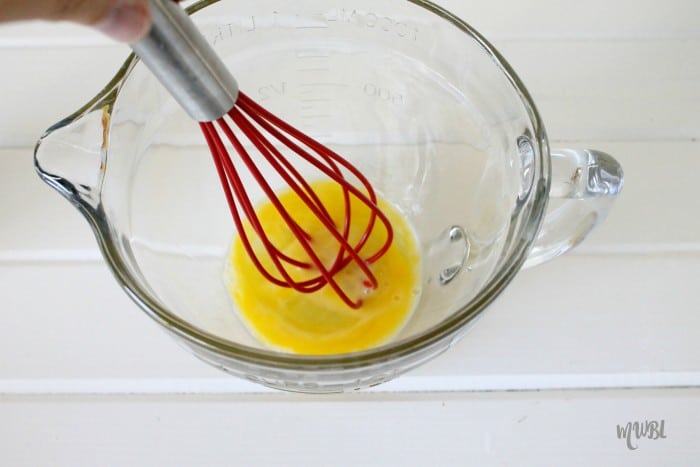 5. Pour one cup of milk and 1/3 cup sour cream into the egg mixture.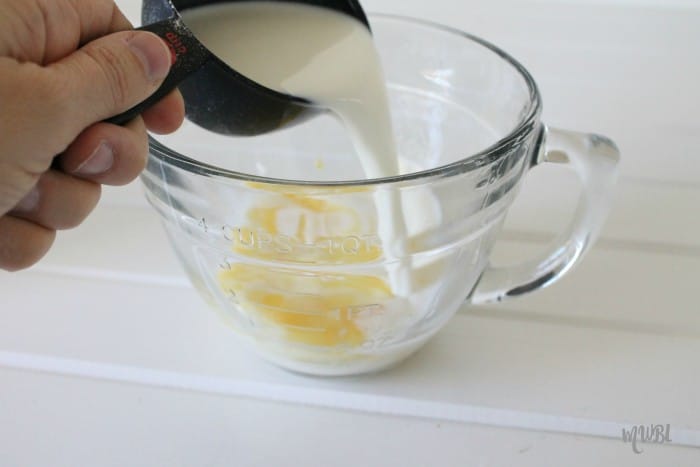 6. Add 5 tablespoons of vegetable oil to the egg and milk mixture.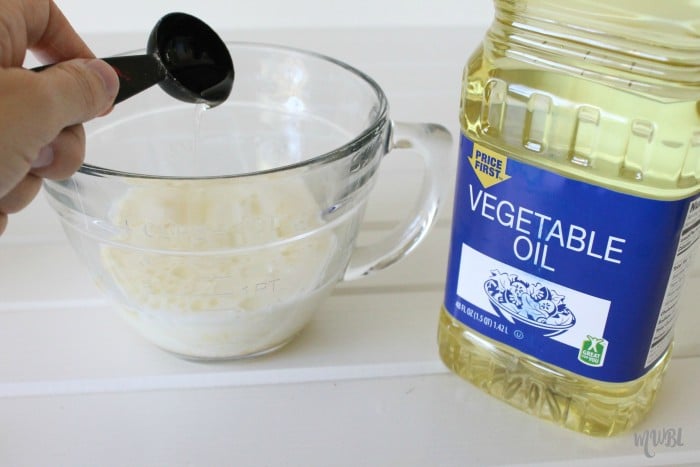 7. Whisk together the egg, milk, and vegetable oil mixture until well blended.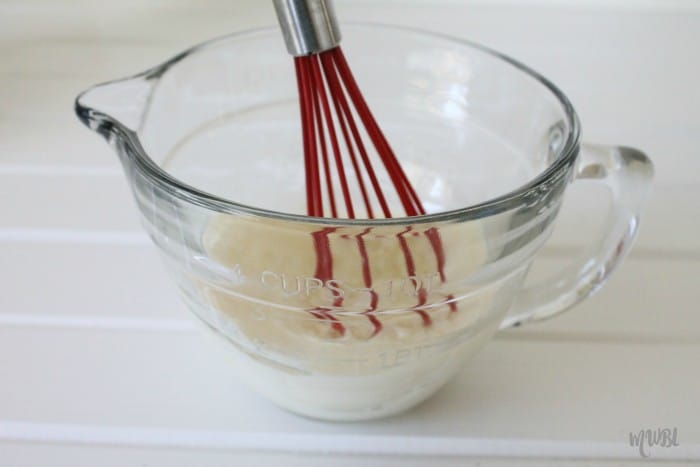 8. Pour liquid mixture into dry ingredients.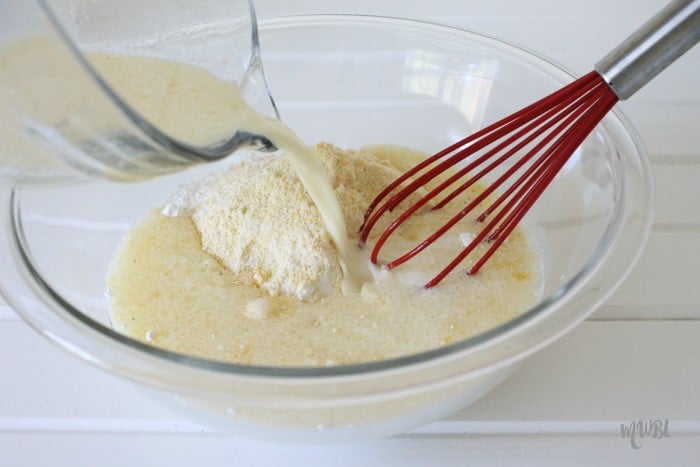 9. Stir well until blended.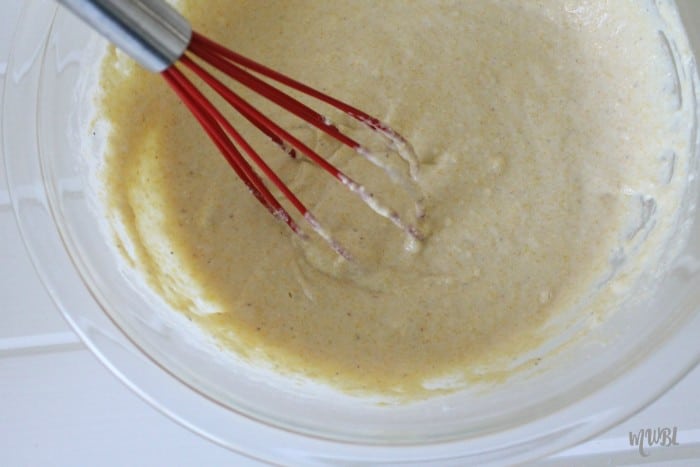 10. Pour mixture into cast iron skillet.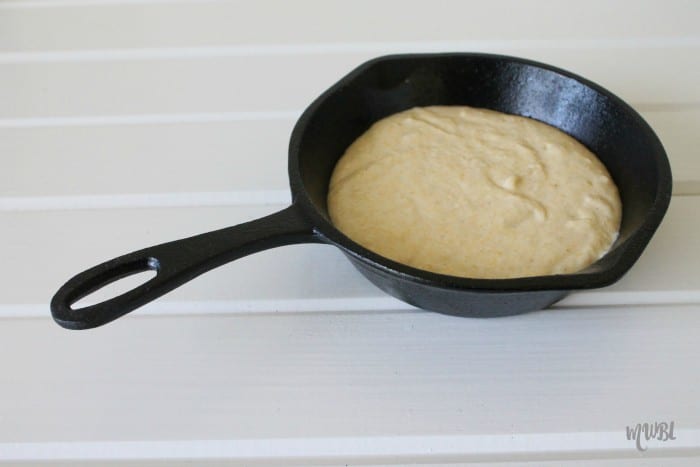 11. Bake in oven at 400 degrees for 20-25 minutes until cornbread is golden brown and an inserted toothpick comes out clean.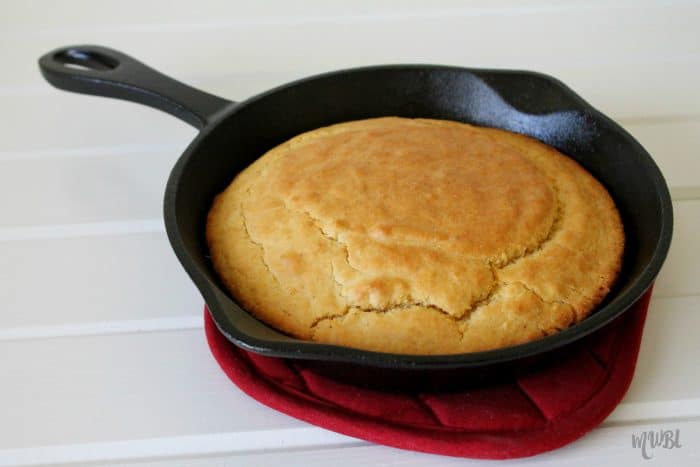 Yum! Looks good, right?!
I like to enjoy my hot cast iron skillet cornbread with butter and honey!  This year, serve cornbread with your Thanksgiving meal. This cornbread also goes great with chili during cold winter days. You can serve cast iron skillet cornbread just about any time of year.
While you are here, check out more easy recipes for busy moms including: