Does your child love mermaids? Create this Disguise a Turkey Mermaid this year during the fall season!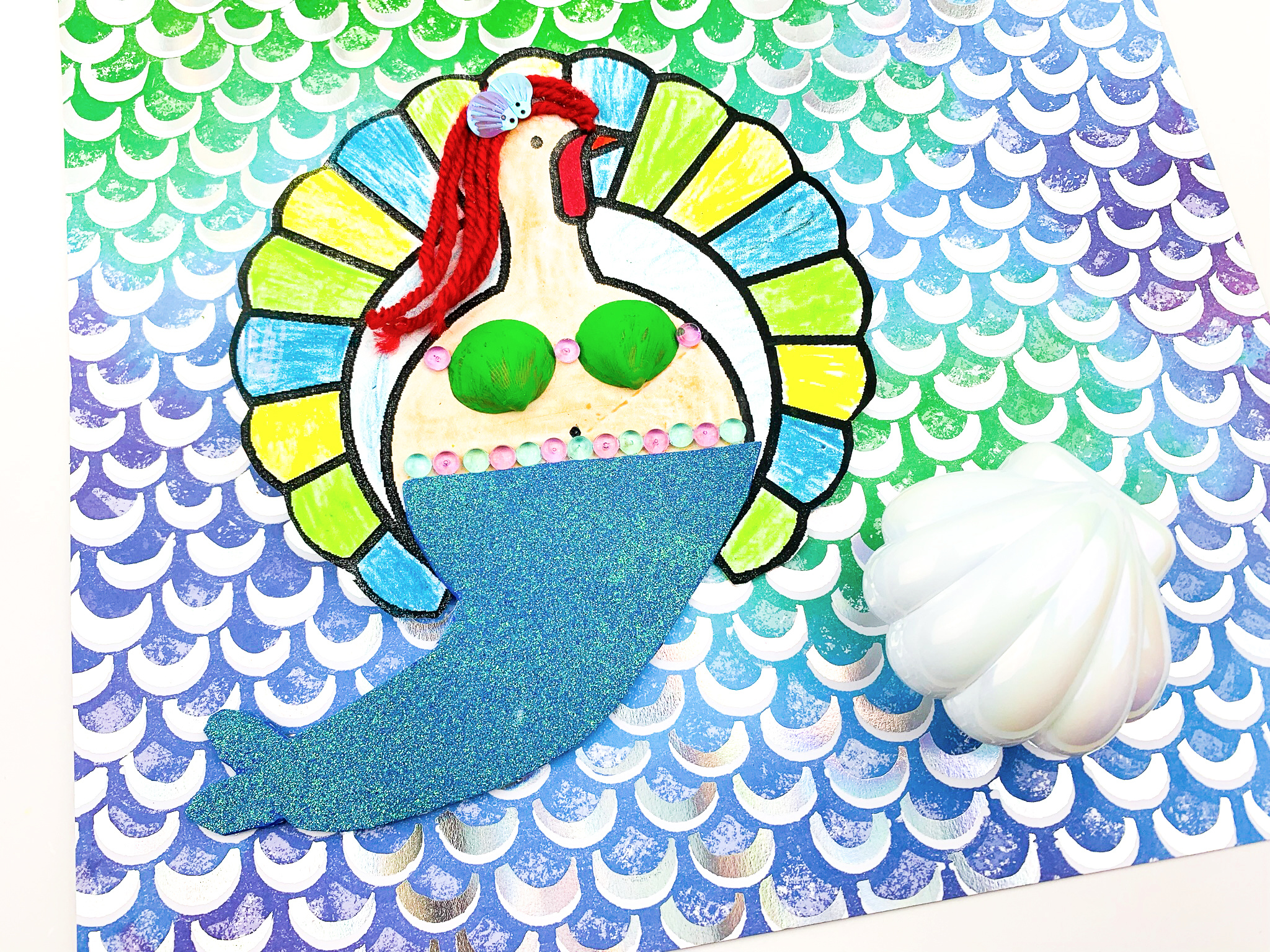 100+ Disguise a Turkey Ideas (+ FREE Printable Project Sheets)
Prefer a printable Disguise a Turkey mermaid activity? You can purchase this set in my shop!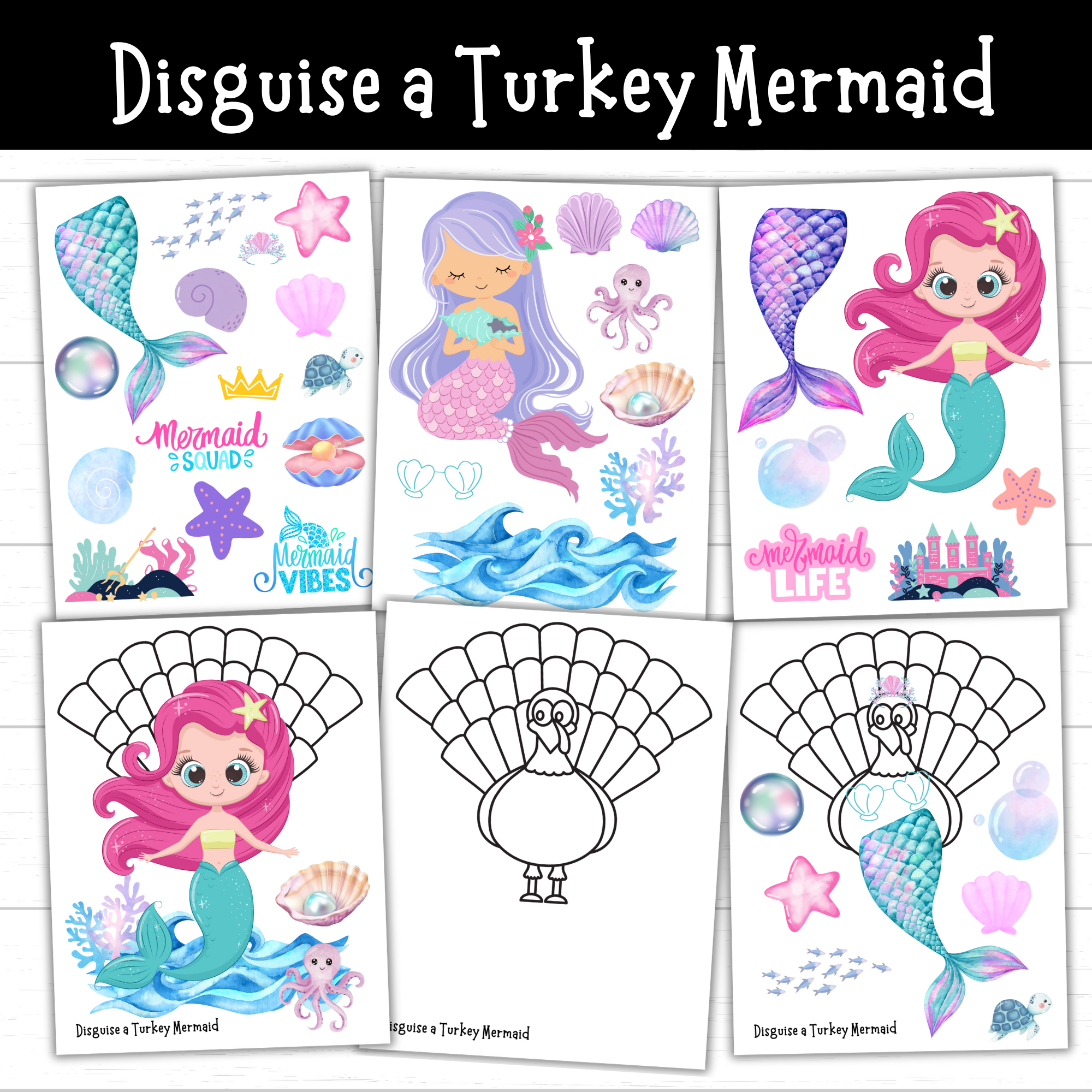 Disguise a Turkey Mermaid Printable Pack
Have you ever disguised a turkey? There are several different ways to disguise your turkey! If your child loves Ariel from Disney's The Little Mermaid, then this turkey disguise is great for you!
The Disguise a Turkey idea comes from the book, Turkey Trouble.
Turkey is in trouble. Bad trouble. The kind of trouble where it's almost Thanksgiving . . . and you're the main course. But Turkey has an idea–what if he doesn't look like a turkey? What if he looks like another animal instead? After many hilarious attempts, Turkey comes up with the perfect disguise to make this Thanksgiving the best ever!
Buy Turkey Trouble Now
Watch the read aloud here:
Do you need a Disguise a Turkey Project printable set? Get yours today!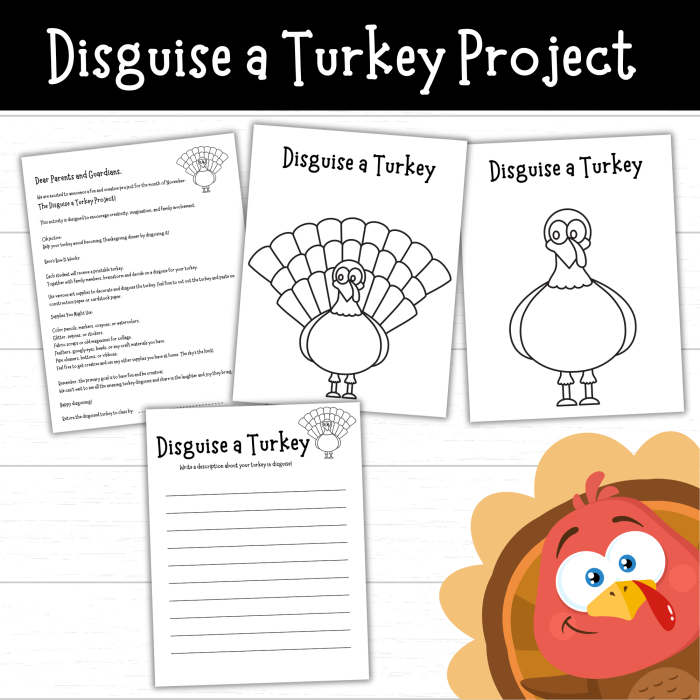 Buy Now: Disguise a Turkey Project Printable Pack
This Thanksgiving holiday, disguise a turkey as a mermaid with this easy craft.
This project is perfect to keep your little ones entertained while you try to finish up the last-minute cooking preparations.
This craft also is popular in schools as a fun at home project that kids can create and bring back to share with the class.
If you are looking or a turkey to use that matches the mermaid turkey we created in this post, you can find one here: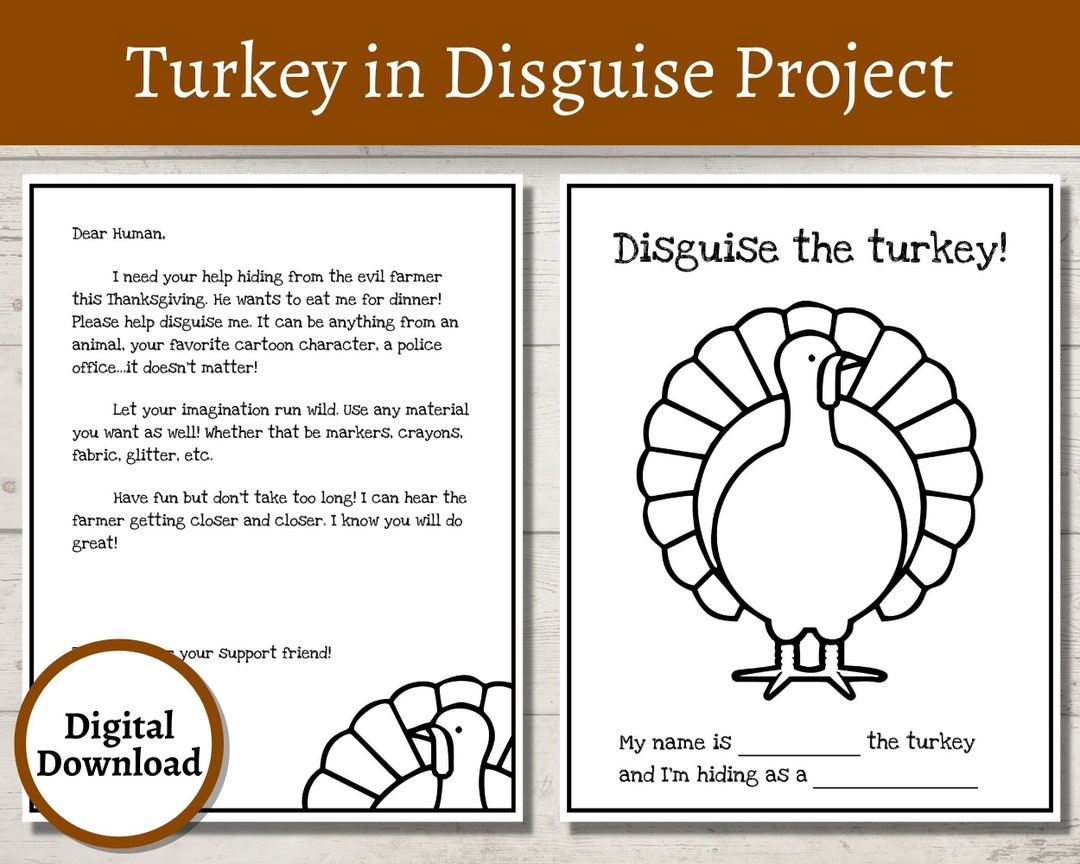 Print Now: Turkey in Disguise Project
If you are looking for a printable mermaid set, you may be interested in this below: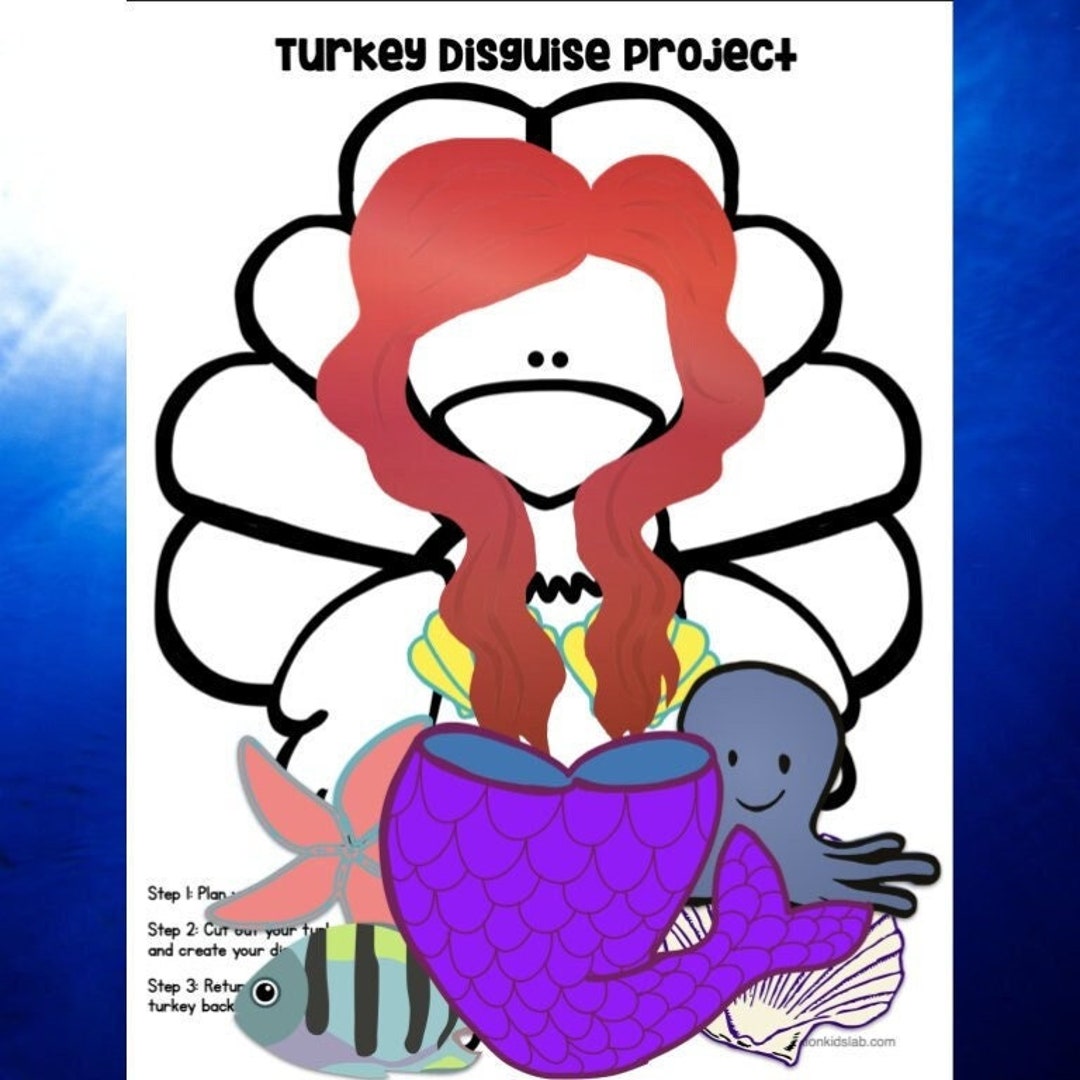 Disguise a Turkey Mermaid
Disguise a Turkey Mermaid
Supplies:
Directions:
Print the turkey template.
Cut out the turkey. Color if desired.
Paint the shells with desired color and set aside to dry.
Cut a mermaid tail out of the foam paper. Glue to the turkey body.
Color the feathers of the turkey a desired color to match the mermaid.
Glue yarn pieces to the turkey's head to represent the mermaid's hair. Add seashell confetti.
Place beads above the mermaid tail for added decoration.
Glue seashells on the turkey's body to represent the mermaid's top. Set aside and allow to dry completely.
Display when complete!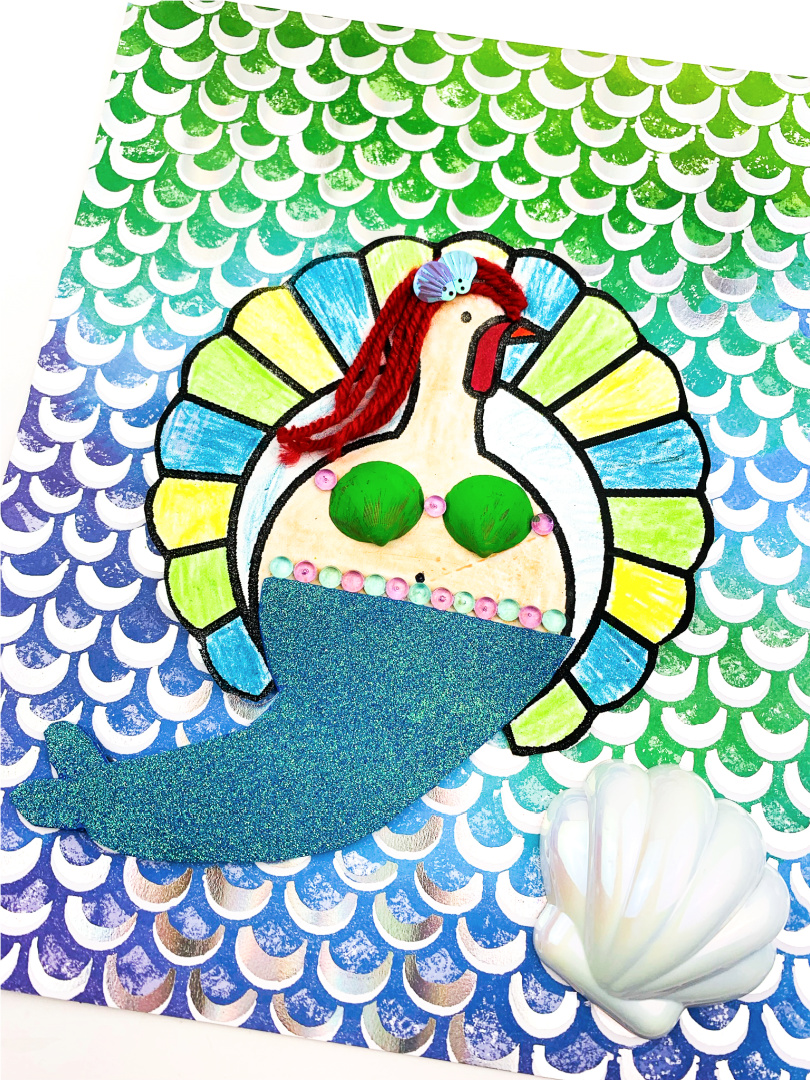 More Disguise a Turkey Ideas:
You can use these mermaid outfits for your disguise a turkey this year!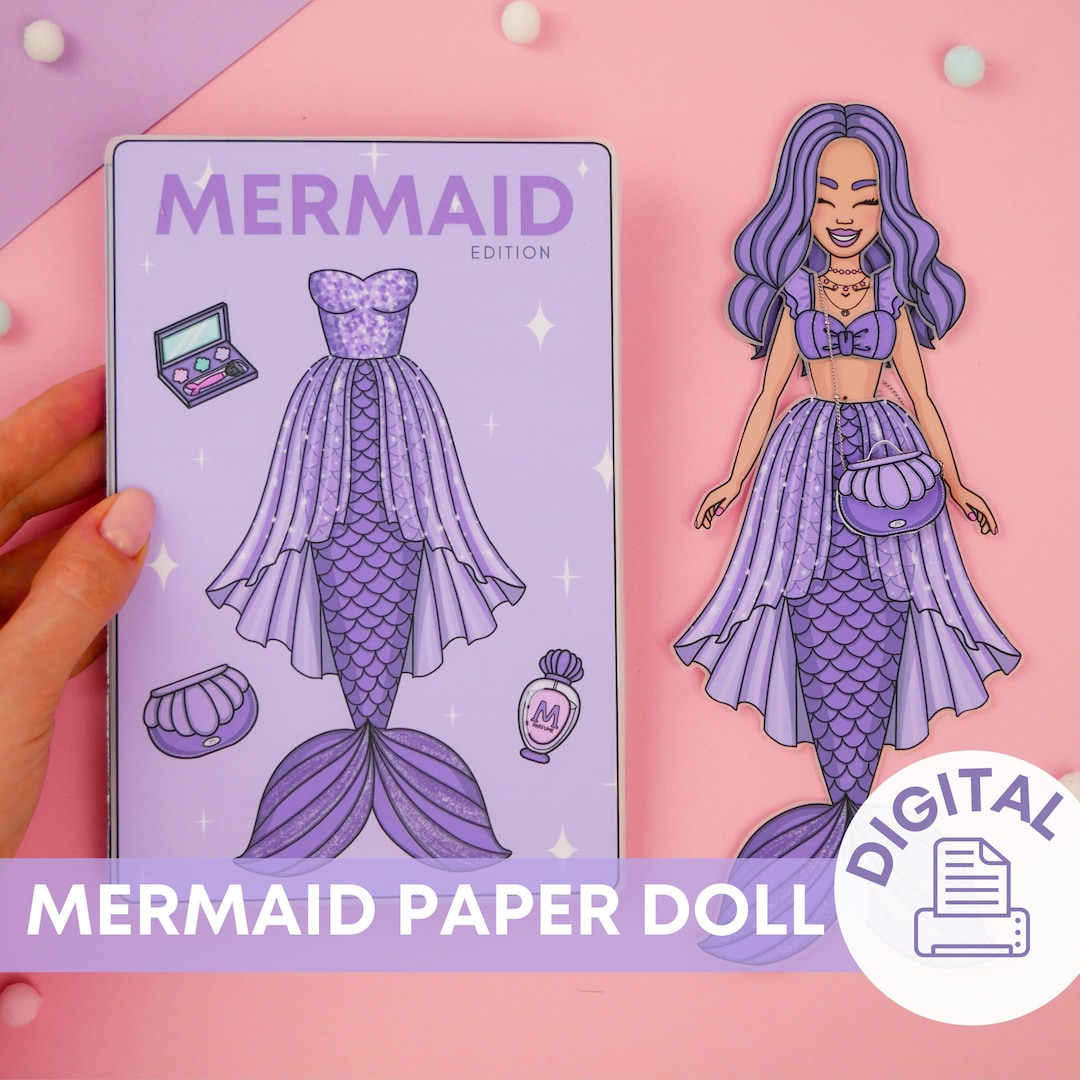 Printable Mermaid Outfit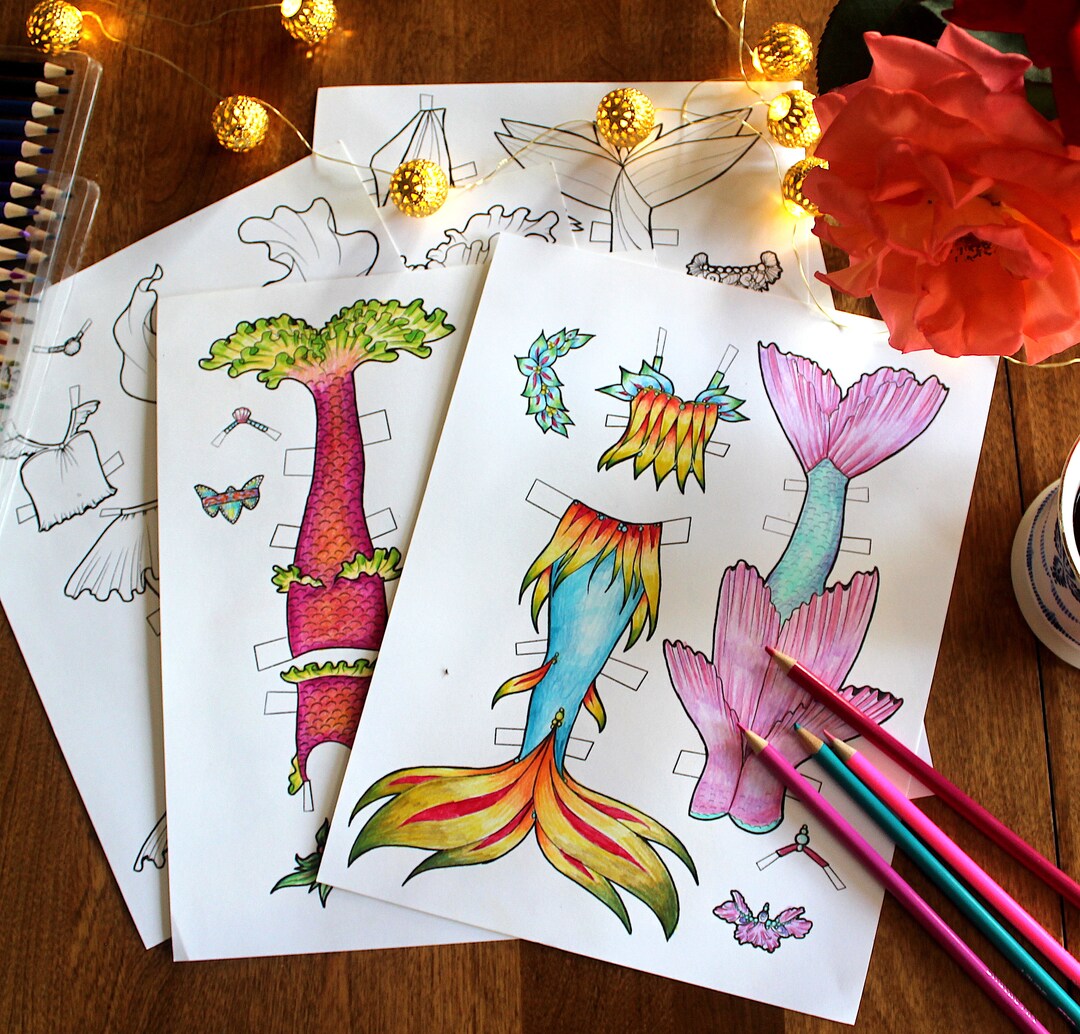 Printable Mermaid Outfits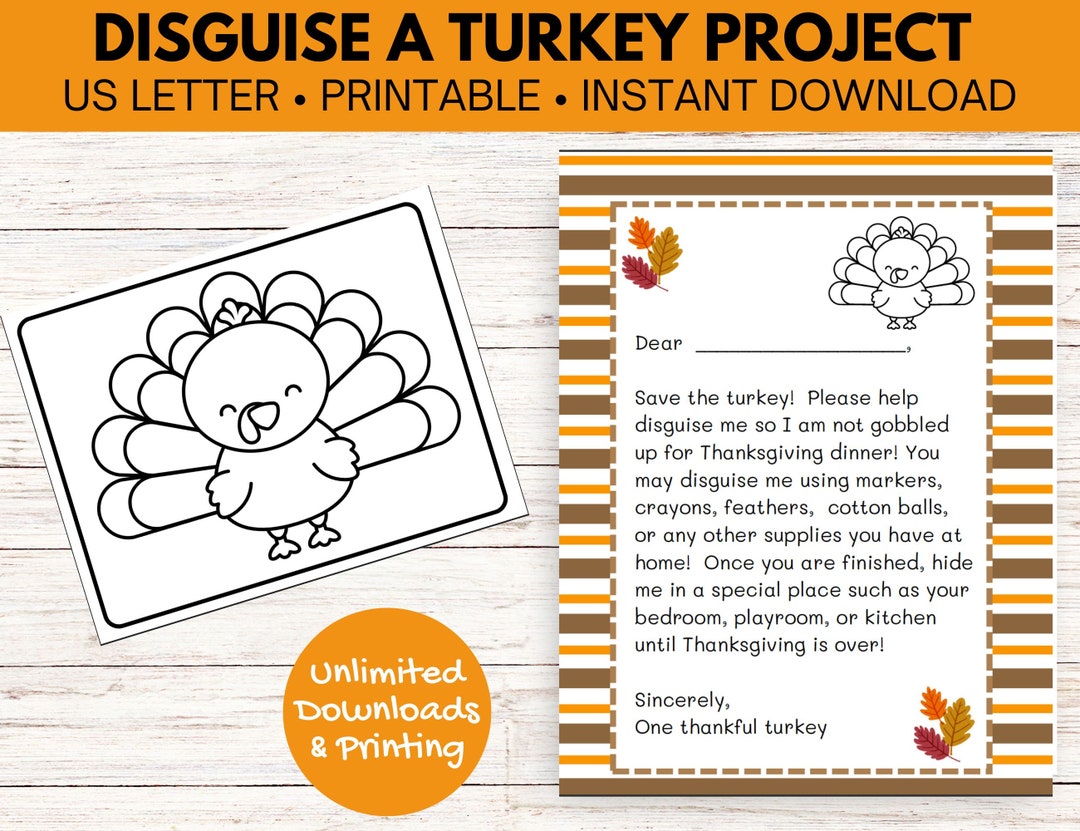 Print Now: Turkey in Disguise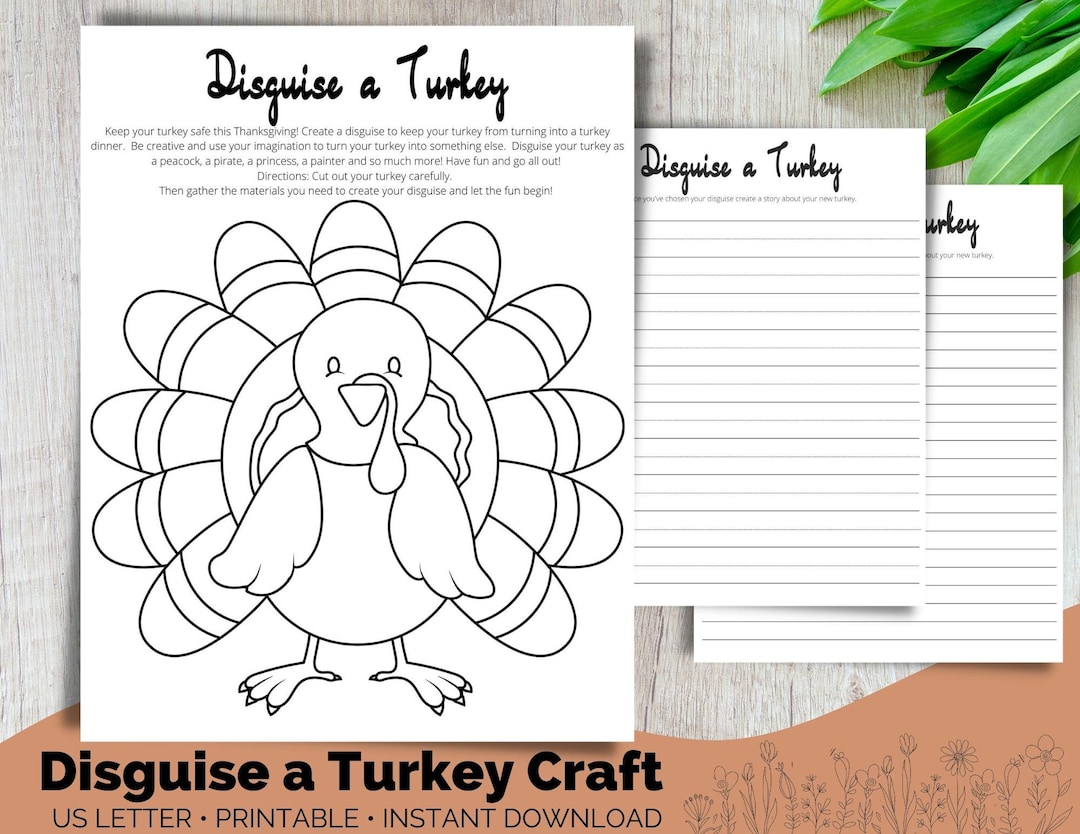 Print Now: Disguise a Turkey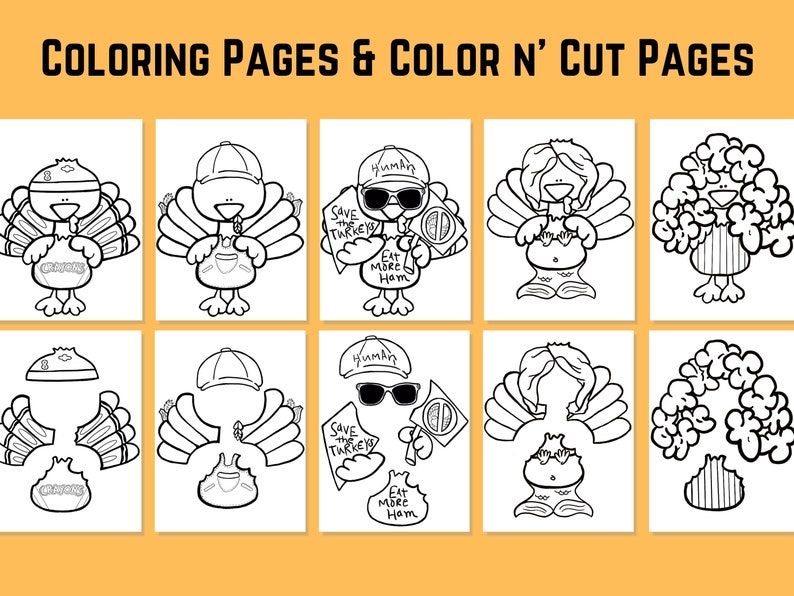 Disguise A Turkey Activity with Mermaid Option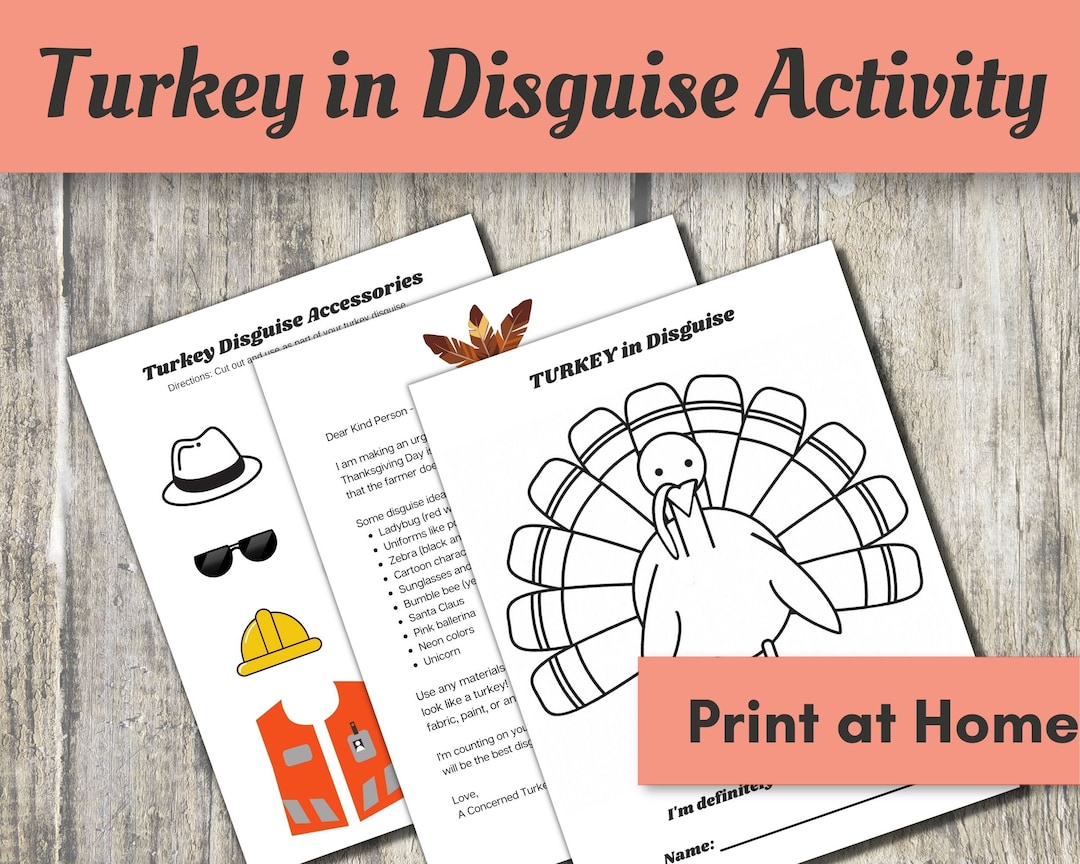 Print Now: Turkey in Disguise Activity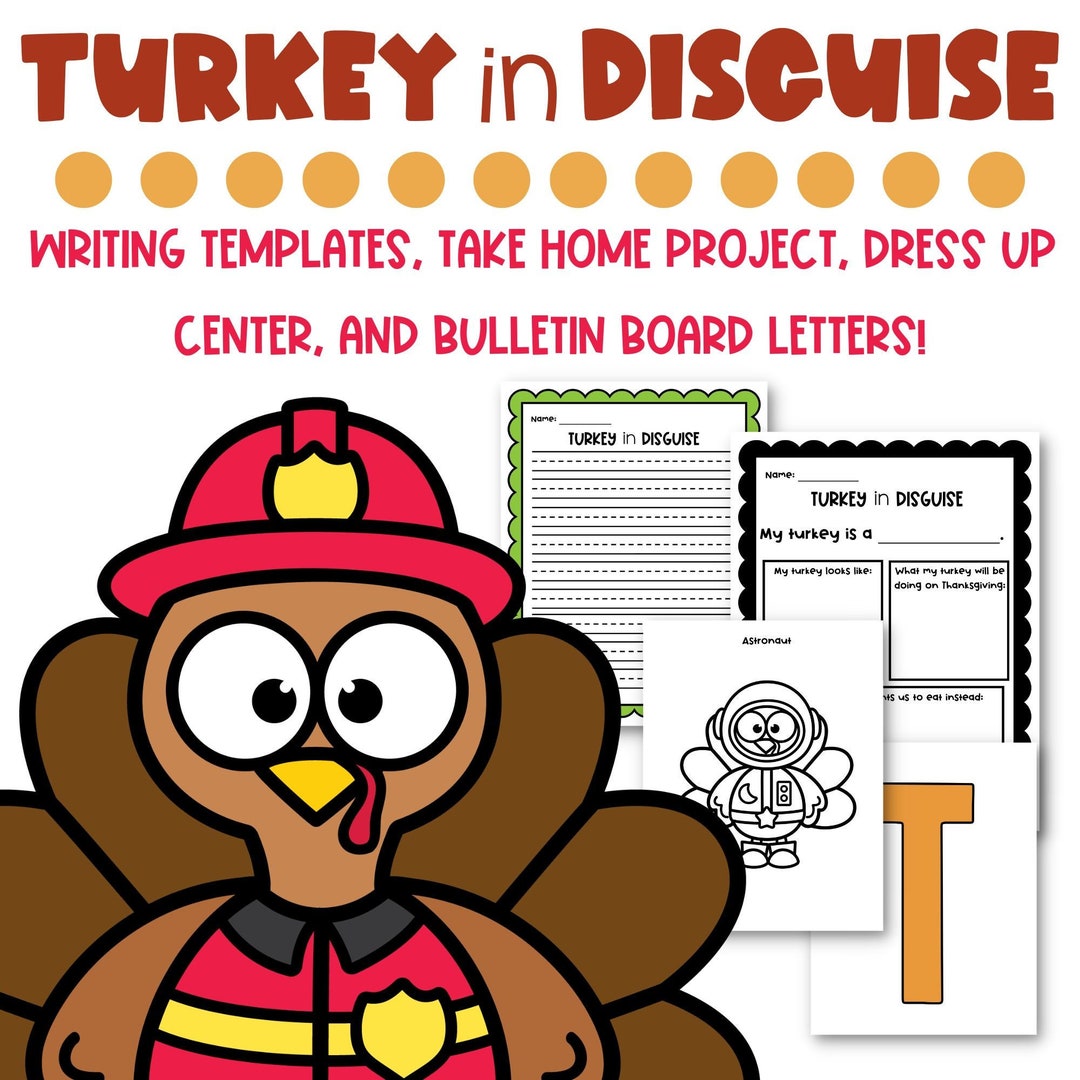 Turkey in Disguise Thanksgiving Writing Activity for Kids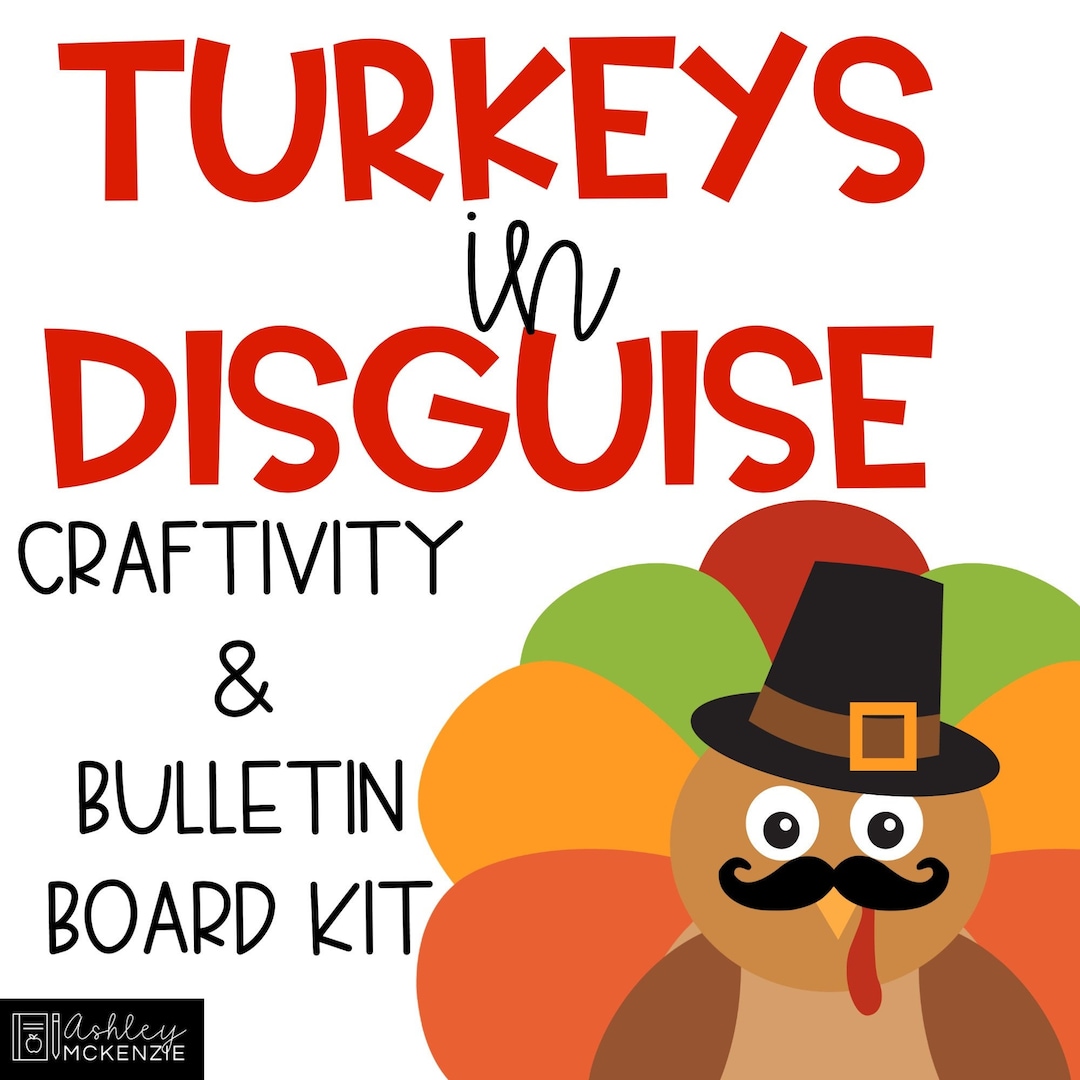 Turkeys in Disguise Thanksgiving Writing Craft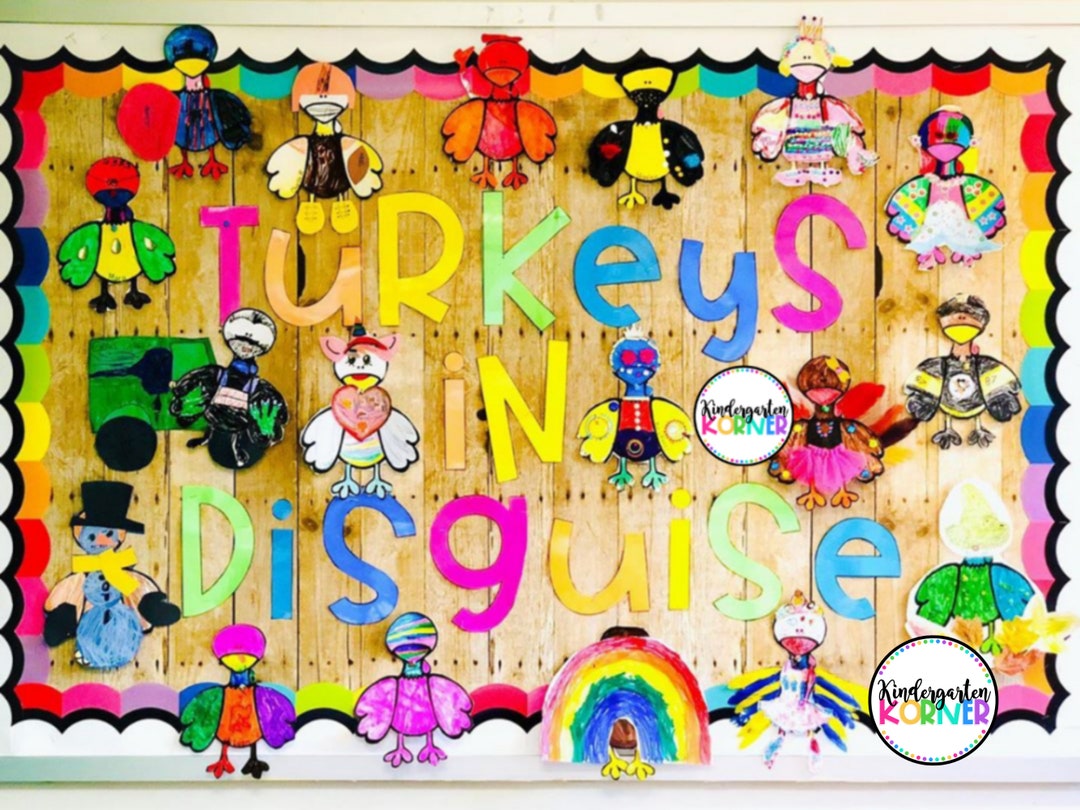 Disguise a Turkey Thanksgiving Bulletin