Disclosure: I was compensated for this post. This post also contains affiliate links and I will be compensated if you make a purchase after clicking on my links.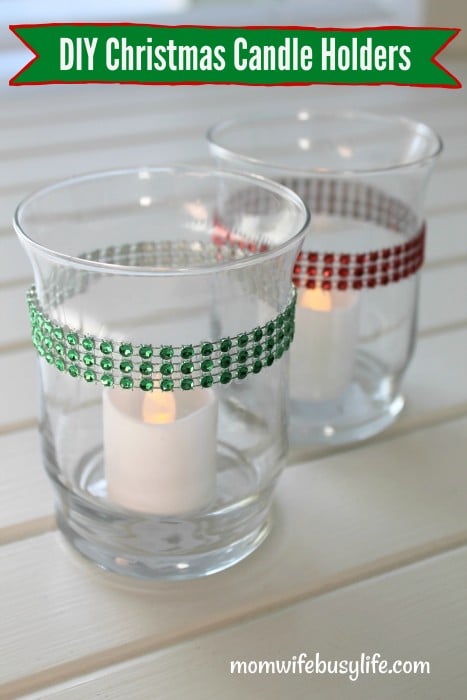 Christmas is about two months away. I'm so excited about the holiday season this year, especially in the Pacific Northwest where it already feels like Christmas! I pulled out all of our winter jackets, hats, and gloves for the family this weekend.
I made a trip to Dollar Tree this week and saw a variety of items in the store that gave me a few ideas for holiday decorating. I also spotted a few great gift ideas for my kids this year. I'll be going back soon!
My first holiday DIY project of the season are these cute DIY Christmas candle holders. They are super easy to make and add a nice little Christmas touch to your home. When the days are shorter and it gets dark early here, I like to light my candles around my home. I also like to keep LED lights around because I have tiny hands that like to grab things off of shelves. With these LED candles, I don't have to worry about him pulling anything unsafe off of the shelf. I still do place these high enough on the shelf so that they don't break.
DIY Christmas Candle Holders
You'll need: (I found all of these items at my local Dollar Tree. You can order them online too by clicking the links below.)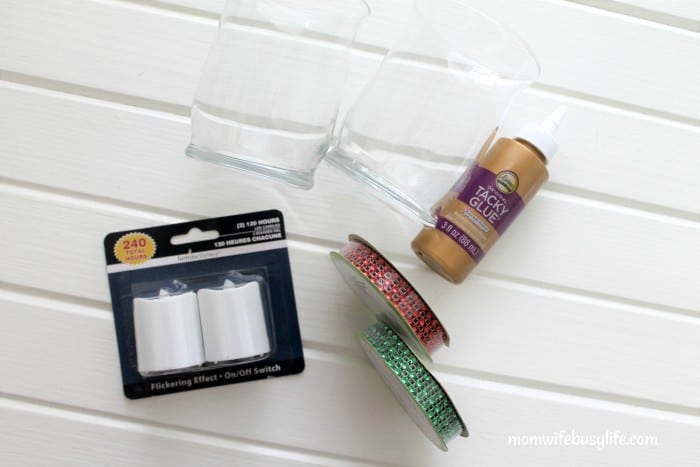 Supplies:
Here's a collage of the items you'll use for your DIY Christmas Candle Holders.
Directions:
1. Measure and cut the amount of ribbon you'll need to fit around each glass.
2. Add glue to the back of the ribbon.
3. Attach the ribbon to the glass where the ends meet.
4. Allow to dry.
5. Turn on the LED candle and place inside the glass candle holder.
6. Your candle holders are ready to display in your home!
This holiday season, visit your local Dollar Tree or shop online at
Dollar Tree
for your holiday needs! Here are a few helpful links below to help you get started: