Do you want to show someone you care this holiday season with a cute and unique gift? Consider these Elf Kisses Bag Topper ideas!
What are elf kisses?
Elf kisses are a fun way to celebrate the holiday season in a loving way. You fill a bag with Hershey Kisses candies and use a bag topper to add a special touch to the gift!
Give these out to your children during the holidays or use as a classroom treat option for your students or for kids at a classroom party!
Reindeer Food Bag Topper Ideas
What are treat bag toppers?
Treat bag toppers are small paper or cardstock cutouts that can be placed on the top of treat bags.
They come in a variety of designs and can be used for both decorative and functional purposes.
Functional treat bag toppers may include a name or message, while decorative toppers can simply add a bit of flair to the bag.
Either way, treat bag toppers are a fun way to personalize your treats!
How to apply treat bag toppers
Assuming you have already assembled your treat bag toppers, there are only a few easy steps to follow in order to use them.
First, decide how many you will need for the number of bags you plan to fill.
Once you have that figured out, take each topper and apply adhesive to the back.
Then simply adhere the topper to the front of the bag, being careful to line up the edges evenly.
If everything looks good, give the bag a little shake to make sure the topper is secure, and you're all done!
Your guests are sure to be impressed by your impressive party planning skills.
Where can you use treat bags?
You can use treat bags in all sorts of places! Here are a few ideas:
At the office: Fill a treat bag with goodies for your co-workers.
At a party: Have a treat bag for each guest, filled with party favors. These are great for classroom parties during the holidays!
On the go: Pack a treat bag with snacks and drinks for your next road trip.
At home: Keep treat bags stocked for the family with your favorite snacks for when you need a quick snack.
Elf Kisses Bag Topper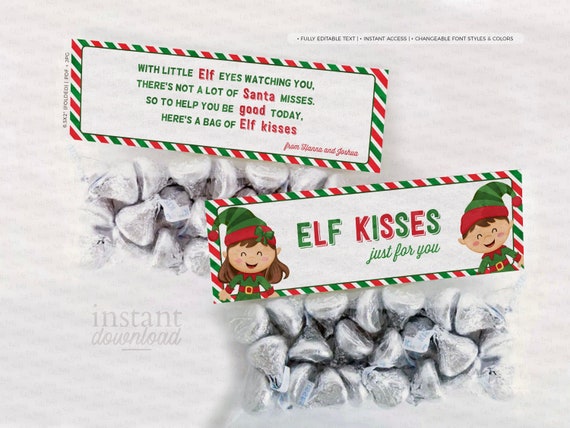 Elf Kisses Treat Bag Topper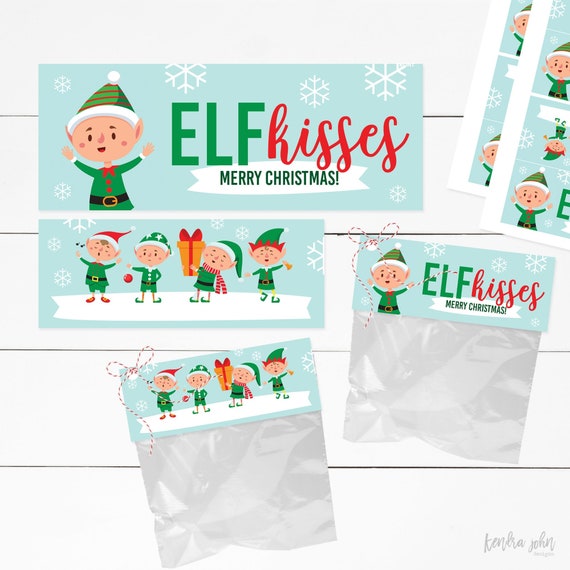 Elf Kisses Treat Bag Topper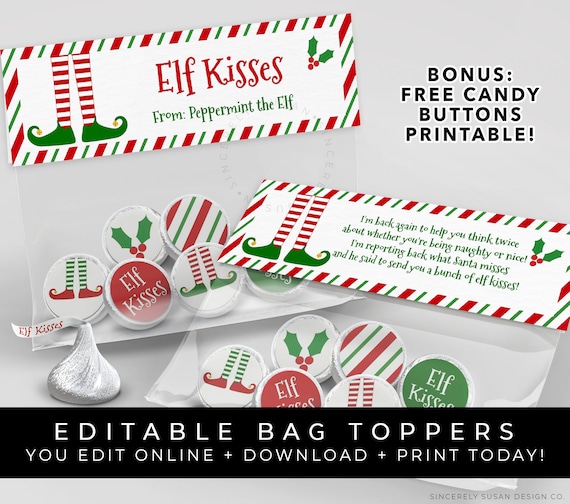 Elf Kisses Bag Topper Printable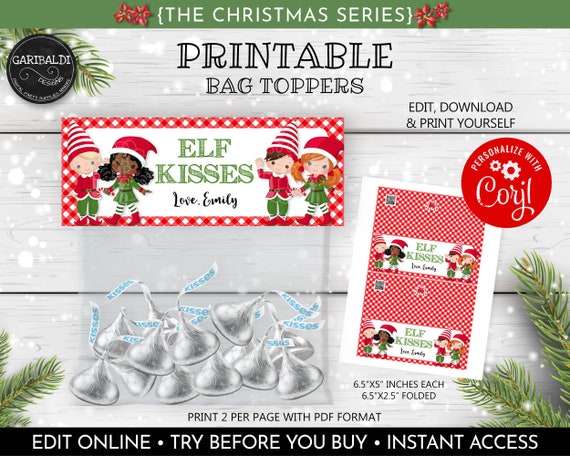 Printable Elf Kisses Christmas Bag Topper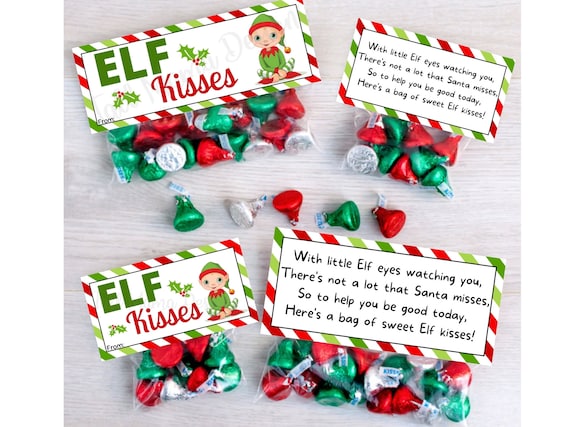 Elf Kisses Treat Bag Christmas Toppers Printable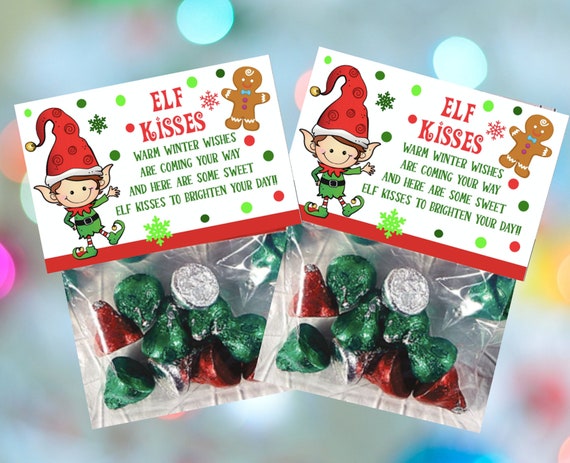 Elf Kisses Treat Bags Topper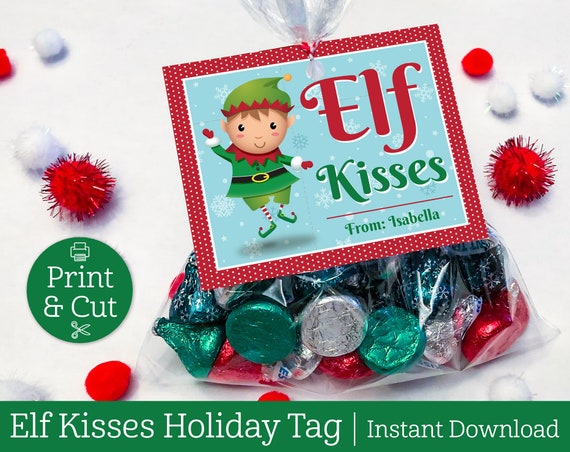 Elf Kisses Gift Tag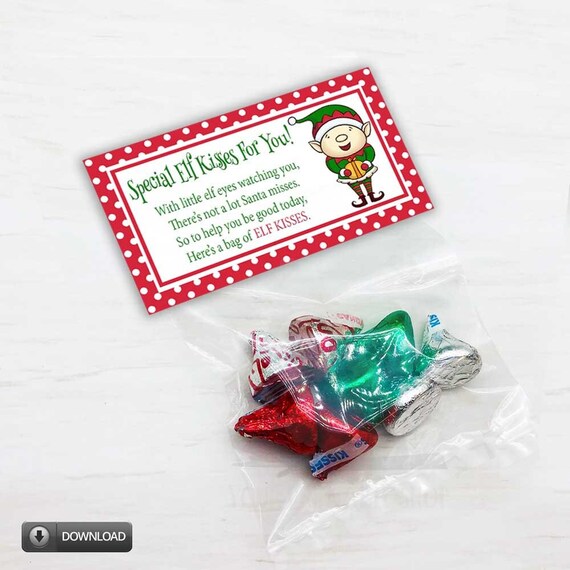 Elf Kisses Treat Bag Toppers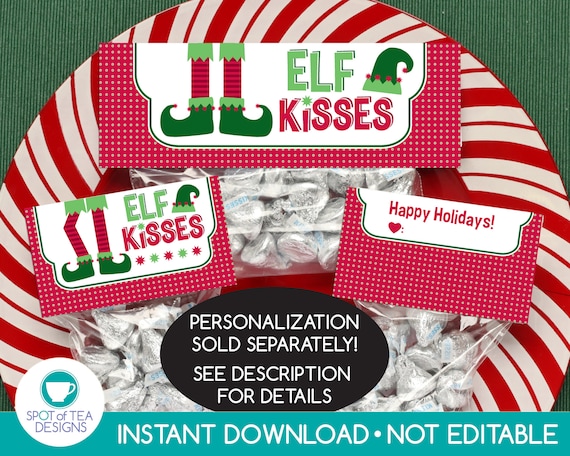 Elf Kisses Christmas Bag Toppers