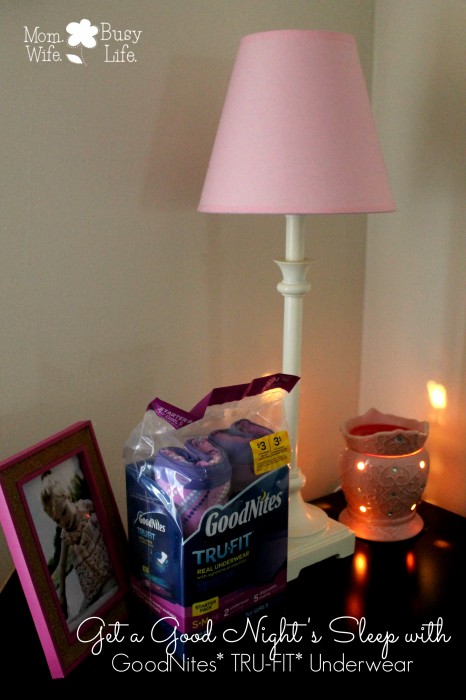 My five year old daughter is an occasional bedwetter. In fact, a few weeks ago after school started, we had an incident where she wet the bed in the middle of the night. Thankfully, we use waterproof mattress covers to protect the mattress. We threw the wet bed sheets into the wash that day and had to make the bed up again before that night. It's a lot of work, but now, thanks to GoodNites* TRU-FIT* Underwear, we don't have to worry about washing bed sheets over and over again because of bedwetting.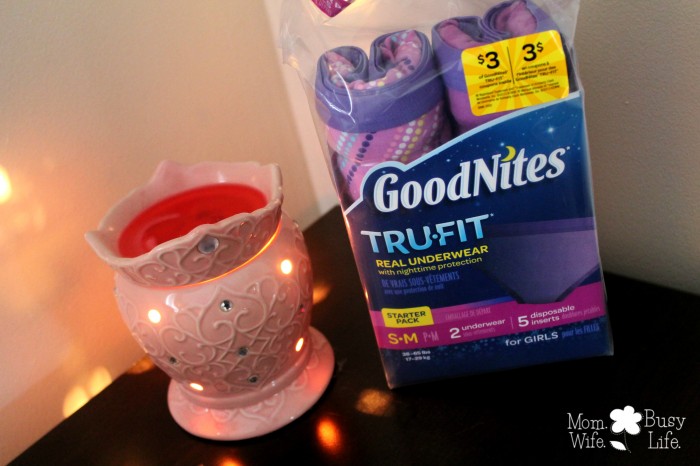 We are already a huge fan of the GoodNites TRU-FIT Underwear. These underwear are made with a washable cotton blend and provide protection during the night during those moments when my daughter may wet the bed. They are comfortable for my daughter to wear during the night.
The disposable inserts help to absorb any wetness at night and the snug fit helps to keep the wetness in. My daughter loves the color purple, so the design was appealing to my daughter as I was introducing her to the GoodNites TRU-FIT Underwear.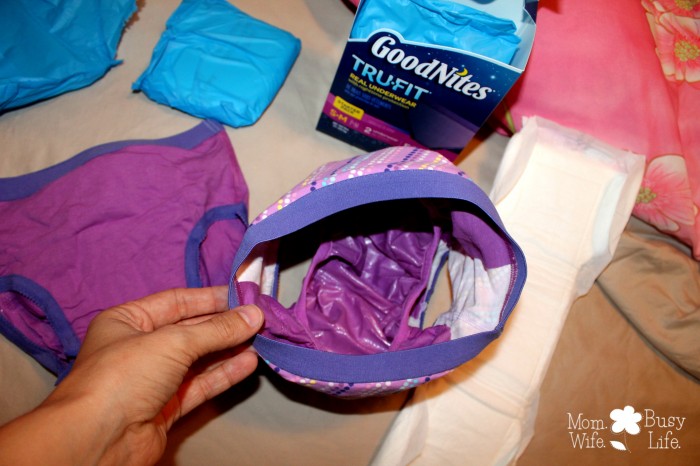 The GoodNites TRU-FIT Underwear are easy to use. All you have to do is place the insert with the text facing down into the inside pocket. Once the insert is secure, the underwear is ready to wear! Just make sure you remove the insert before washing the GoodNites* TRU-FIT* Underwear!
We trust GoodNites TRU-FIT Underwear to provide enough protection against wetness during the night so that we can all get a good night's sleep. My daughter can get a full night's rest. If she does happen to wet during the middle of the night, changing out the inserts in these underwear is so much easier than changing out the bed sheets!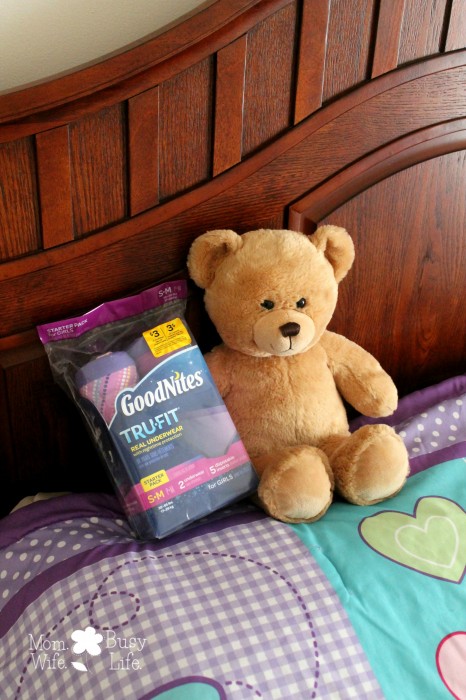 If you have a bedwetter in the family, consider GoodNites TRU-FIT Underwear for wetness protection during the middle of the night!
Related: 10 Tips for Parents with Bedwetters
Related: GoodNites TruFit Review
Do you have any bedwetting tips to add?