Gym Bag Essentials: Top 10 Gym Bag Must-Haves
Summer is here and even though I didn't meet my goals by the summer to lose weight, I'm still working towards that goal. You see, after having my first baby, I was in the best shape of my life. I taught cycle classes and dropped a lot of weight. After the second baby, I stopped teaching cycle classes and the weight crept back up. To this day, I'm still working to lose the baby weight after 2.5 years and hopefully I'll meet my goals soon. Either way, I know I'm on the right path to healthy and natural living. I'm working on clean eating, daily exercise, as well as switching to natural products such as Tom's of Maine deodorant. This combination should help me to meet my goals if I stick to it and don't give up!
Every morning this summer, you'll be able to find me in the gym! Daily exercise is important to me and I love my morning workouts. My daily morning workouts help to kick start each day the right way. You'll never find me without my well stocked gym bag, though. I set out my gym bag every night so that it's ready for me in the morning as I head out the door. With that being said, here are my gym bag essentials and my top 10 gym bag must-haves!
Gym Bag Essentials: Top 10 Gym Bag Must Haves
1. Water Bottle or Tumbler
It's important to stay hydrated during a workout, so fill up your favorite water bottle or tumbler and place it in your gym bag before you head out for the gym. Refill your water bottle or tumbler at the gym when you run out of water and remember to drink plenty of water during workouts. I prefer a large tumbler because it just so happens to be my favorite to drink out of, so you'll see me carrying my tumbler around the gym!
2. Athletic Shoes
Depending on your workouts at the gym, invest in quality athletic shoes that fit your needs. Are you a runner? Do you like to walk? Maybe you love taking cardio classes including kickboxing or cycling. Whatever the workout, choose the best and most comfortable shoe for your workout needs.
3. Lock for Gym Locker
Don't forget to secure your belongings at the gym! Lock up your important items such as keys, wallet, smartphone, and other belongings in the gym locker. Just be sure to remember your locker combination! I've actually written mine in a groove on the bottom of my shoe in case I forget!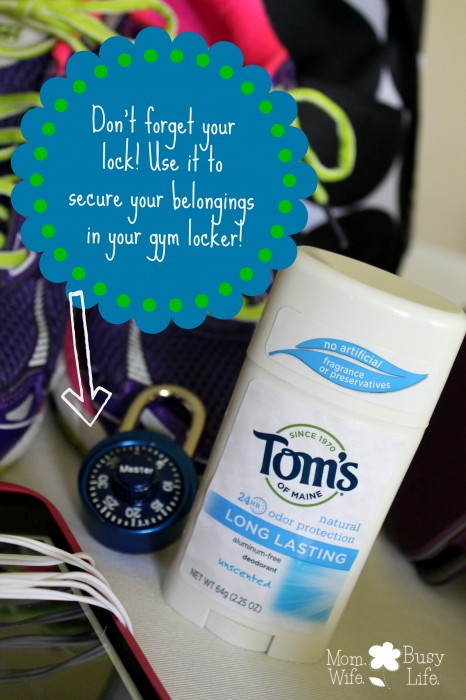 4. Deodorant
Freshen up with deodorant to help protect against odor during your workout. I take my deodorant with me to the gym everyday. After reading many articles lately about the dangers of chemicals in deodorants, I've made the switch to an all natural deodorant. Along with clean eating, drinking plenty of water, and exercising, switching to a natural product fits right in there with my healthy lifestyle!
Related: DVD Workouts to Do At Home
5. e-Reader, Tablet, Book, or Magazine
If you find that walking on the treadmill is boring and you aren't a fan of the sports or new channels on the TV above, consider taking your e-Reader, tablet, book, or magazine to the gym with you. I download books to my tablet and read them while walking on the treadmill or while I'm using the stationary bikes. Reading while working out helps pass time and is quite therapeutic if you love to read but don't have too much time to read your favorite books at home.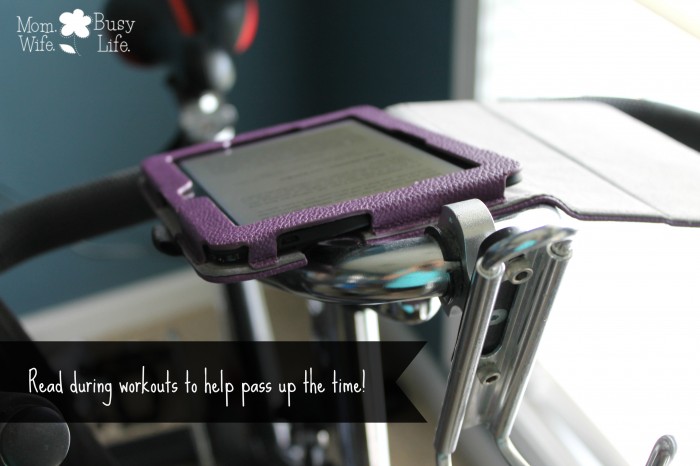 6. Towel
Towels are a must for post-workout showers or for having on hand during your sweatiest and messiest workouts! Obviously a hand towel is best for workouts and the larger towels for the shower. Carry one of each to meet your needs.
7. Tote with Feminine Products and Cloths
Pack a small tote with feminine products and have cleansing cloths on hand for post-workouts. You'll enjoy the feeling of freshness you'll get after using cleansing cloths, especially if you don't have time to hop in the shower at the gym. Feminine products obviously will keep you protected during "that time." There's been a few times where I've had to skip workouts because I wasn't prepared, so I've learned my lesson!
8. Headphones
Have you ever been to a gym that's extremely quiet? I have, and it's not too motivating. I've been to gyms where the music is blaring over the speakers and I've been to gyms where there's absolutely no music playing. You may hear heavy weights being dropped to the ground along with the sounds of the machines revving up. If you love to listen to motivating music to help you during your workouts, pack your favorite headphones and use them with our gym bag must-have #9.
9. Music Streaming Device
Do you need extra motivation at the gym to help you through your workouts? I have a very hard time working out without music. In fact, I feel that my success each day at the gym is partly due to the music I have to listen to that day. When I don't have my music with me, I find that my workouts are dull and I usually cut them short. When I do have my music with me, I tend to workout longer and enjoy my workouts more. I always stream music through my smartphone when working out. Charge your music streaming devices each night so that they will be ready for you at the gym each day!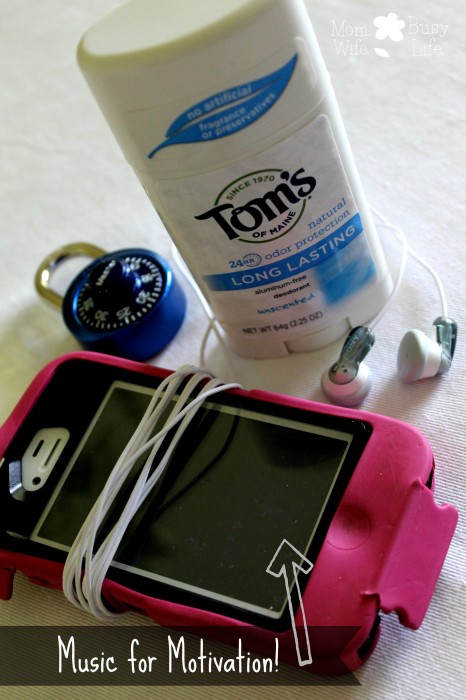 10. Healthy Snacks for Post Workout
If you like to work up a sweat in the gym, chances are you'll be hungry after your workout. Pack a few healthy snacks to eat after your workout. You've just spent a lot of your energy at the gym and these healthy snacks are perfect for re-fueling your body. Keep it simple and eat clean. I like to keep an apple, banana, and almonds on hand after my workouts.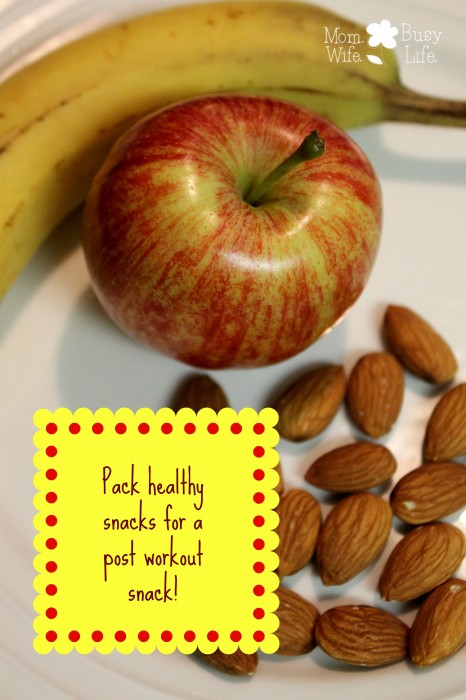 Don't leave home without all of these gym bag essentials! 
Do you have any gym bag essentials that are not mentioned above? What are your favorite gym bag essentials? How do you stay fresh naturally during your toughest workouts?