Learn how to make these tasty Honey Cookies! This recipe is super simple and easy. Call the kids into the kitchen to help! Feel free to decorate these cookies if desired.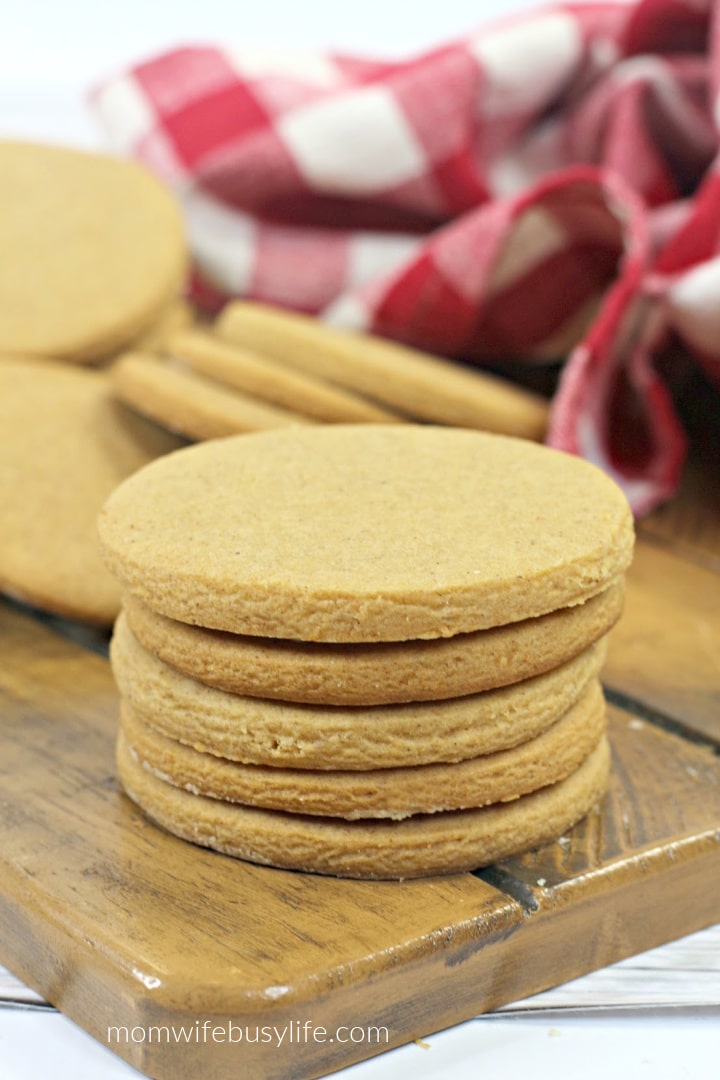 Honey is one of my favorite ingredients to add to recipes. For example, I ran out of syrup recently when I made pancakes for the kids. I used honey instead of syrup drizzled over the pancakes. The pancakes were delicious! I also love to make buttered cinnamon sugared toast with honey on top.
You can get creative with honey, using it as a sweetener in many recipes. I like this spin on a cookie recipe by adding the honey with the brown sugar to add just the right amount of sweetness.
Honey Cookies
Are you looking for a delicious cookie recipe that you can make with the kids? Try this Honey Cookies Recipe! These cutout cookies use a few of my favorite spices including cinnamon and ginger, plus yummy additions like butter, brown sugar, and of course, HONEY!
One of my favorite things about the Honey Cookies Recipe is being able to make them into any shape you want. If you want regular circles, you can go that route by using the rim of a glass.
Find circle cookie cutters here.
Or, if you are getting the kids involved, I highly recommend using different cookie cutter shapes to make this activity more fun for them! In addition to cutting into different shapes, you can decorate the cookies, too.
What kind of honey is the best for baking?
Clover honey is the most common honey for baking purposes. I like to use clover honey for recipes, because it's light and neutral, adding the perfect amount of sweetness.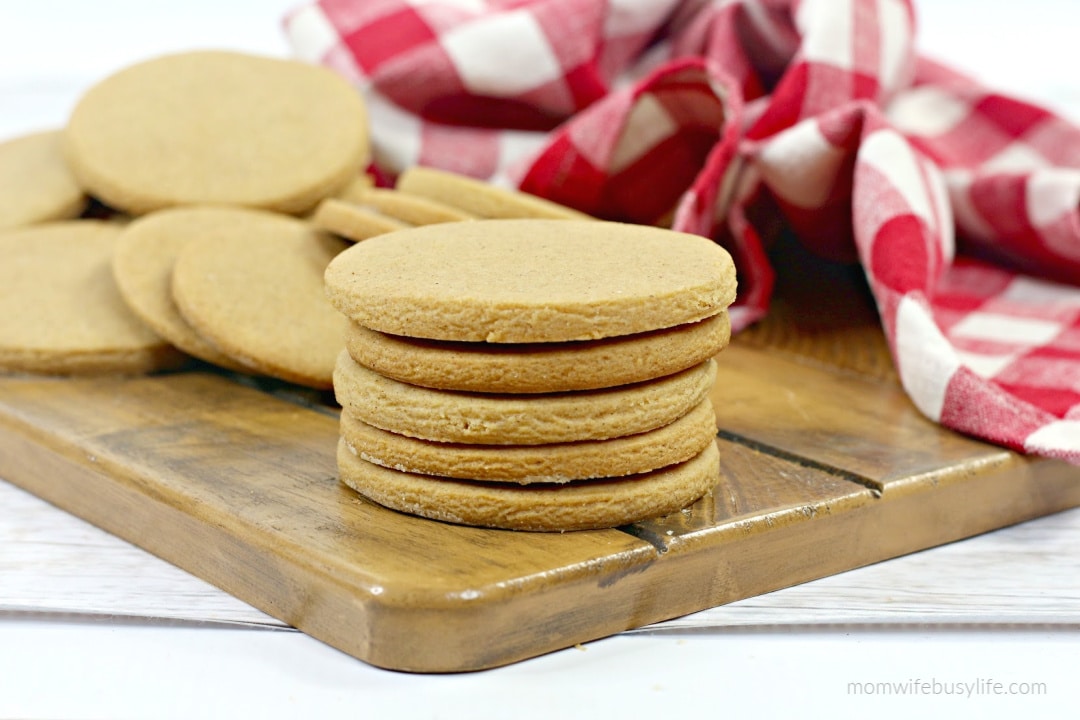 Ingredients:
1/2 cup unsalted butter, softened
3/4 cup brown sugar
1/2 cup clover honey
1 egg yolk
2 1/4 cup plain flour
1 teaspoon baking soda
1/2 teaspoons ground ginger
1 teaspoon cinnamon
Directions:
Prepare the dough:
Beat the butter and sugar with an electric mixer in a large mixing bowl until creamy.
Add egg yolk and honey and beat again to form a creamy mixture.
Lightly sift in flour, baking soda, ginger, and cinnamon.
Beat until dough starts to come together.
Using your hands, gather dough. Form into a large round disc.
Wrap dough in plastic wrap. Place in the refrigerator for 30 minutes. Chilled cookie dough is easier to roll.
Baking:
Preheat oven to 350 degrees.
Line two cookie pans with parchment paper.
On a separate work space, roll out the dough out using a rolling pin. Dust your rolling pin as you go to prevent dough from sticking. You'll want the dough to be about 1/2 inch thick.
Using circle cookie cutters or the rim of a glass, cut out shapes and place the cookies onto the cookie pans.
Place in oven and bake for 10-12 minutes or until golden on the edges.
Remove from the oven and transfer to a wire rack. Cool completely before serving!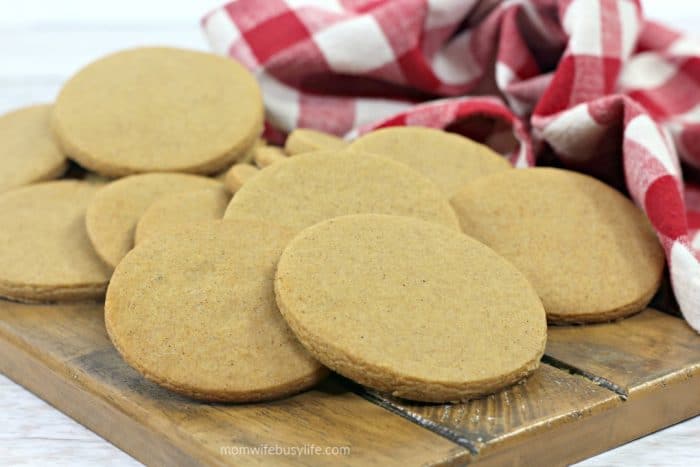 Get Creative with Your Honey Cookies:
If you want to get more creative with this recipe, you can decorate your cookies with icing and/or sprinkles! Or, you can make sandwich cookies with icing, jam, or chocolate spread in between!
How to Store Honey Cookies:
Store Honey Cookies in an airtight food container with lid. Add a piece of bread inside the cookie container to absorb the moisture in the container and keep the cookies fresh longer. Consume within a week. Freeze cookies by placing wax paper between the cookies in layers and placing in a freezer bag.
Why I like to use honey in my recipes:
Honey sweetens foods naturally since it's a natural sweetener.
It provides a delicious flavor to recipes without using real white sugar.
The honey helps to bring out the flavors of the ingredients and spices in the cookie.
>>> Buy honey here. <<<
Check out more dessert recipes here.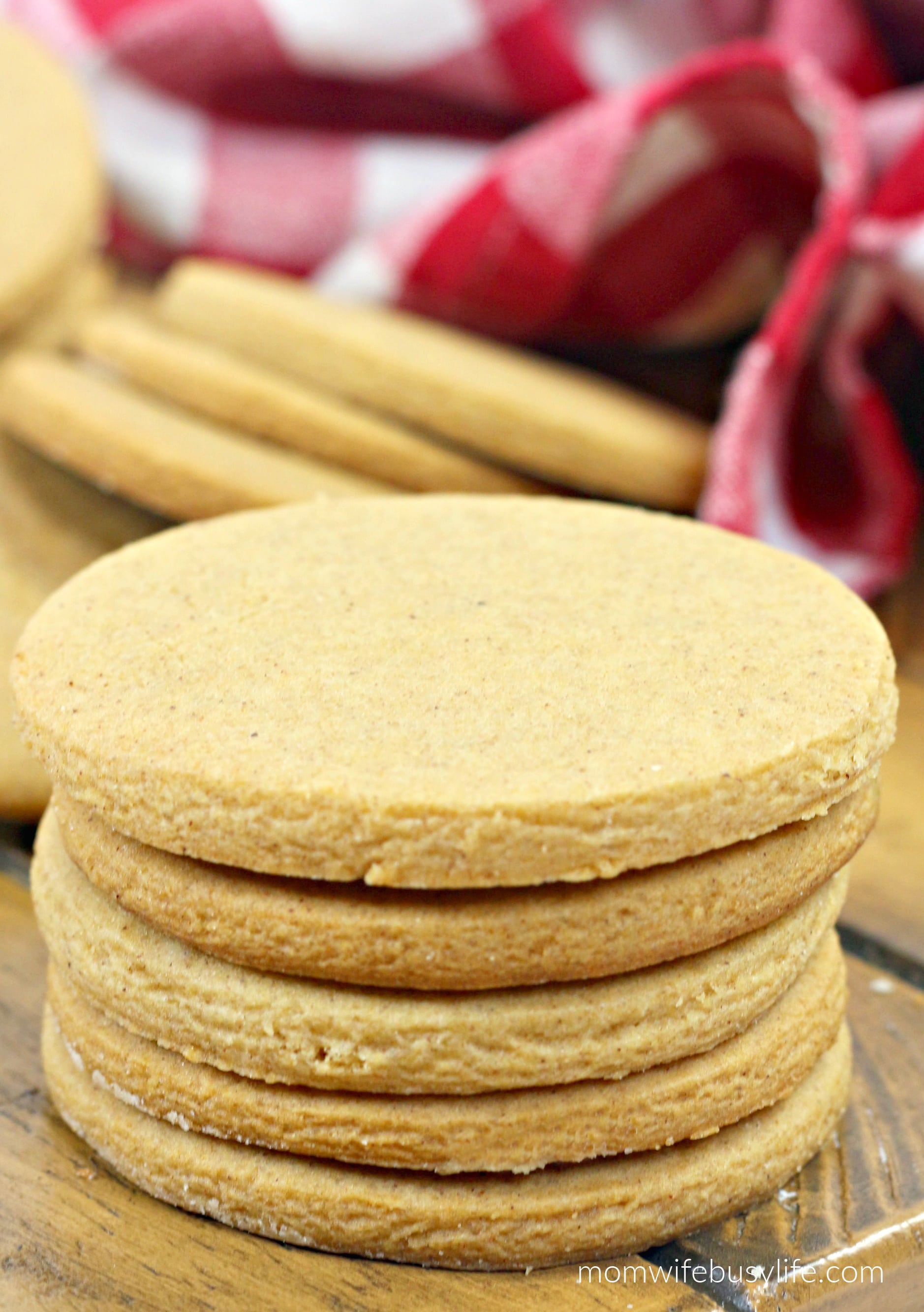 Pin to Pinterest: