How to Make Marble Playdough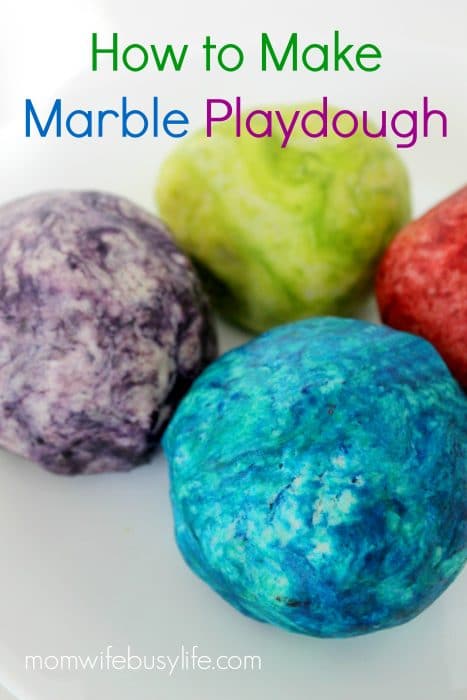 My girls and I have been getting creative in the kitchen with lots of fun crafts
and activities! They love to work on these activities with me and I have fun spending time with them. Recently, my oldest daughter came up to me and randomly told me that I was the best mom ever because I participate these fun activities with them. That comment was motivation enough to keep planning fun crafts and activities with them while they are young!
We like to make our own playdough
since it's affordable and easy to make. We can make a big batch of it and store it for future play time. With summer approaching, make your own playdough and store it so that your kids will be entertained during the summer instead of getting bored! For this recipe, the playdough turned out a little different and we decided to call it "Marble Playdough!"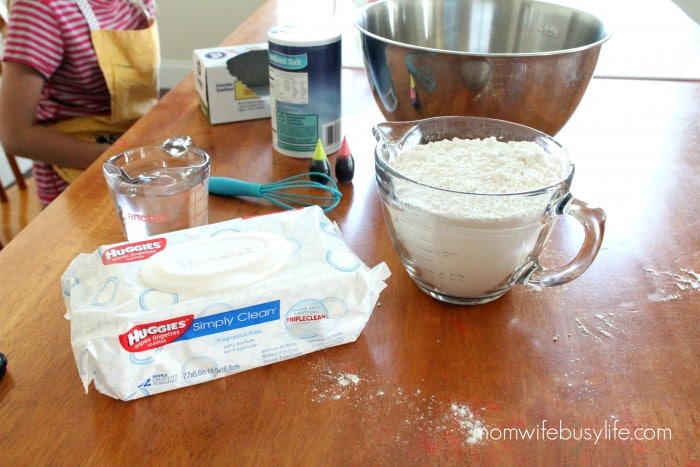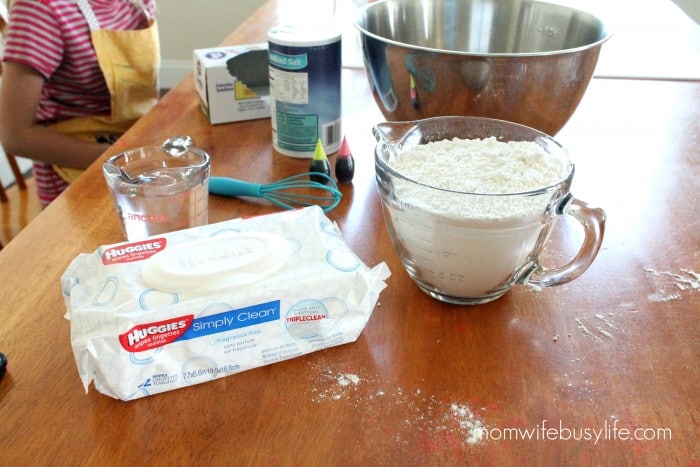 This is a messy activity and you'll want to make sure you are well prepared for the tiny messes that are made while making Marble Playdough. I highly recommend you clean as you go instead of saving the messes until the end. To make cleaning as you go an easy task, keep Huggies Simply Clean Wipes on hand. These are perfect to use for tiny hands.
There's not a lot of supplies involved when making Marble Playdough. This is one reason why we like making playdough so much.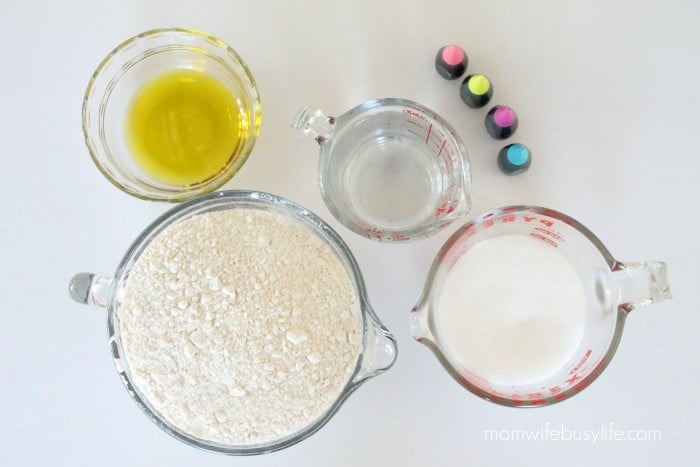 How to Make Marble Playdough:
Supplies:
4 cups of Flour
1 1/2 cups of Salt
1 1/4 cup of Water
6 tbsp. Cooking Oil
Food Coloring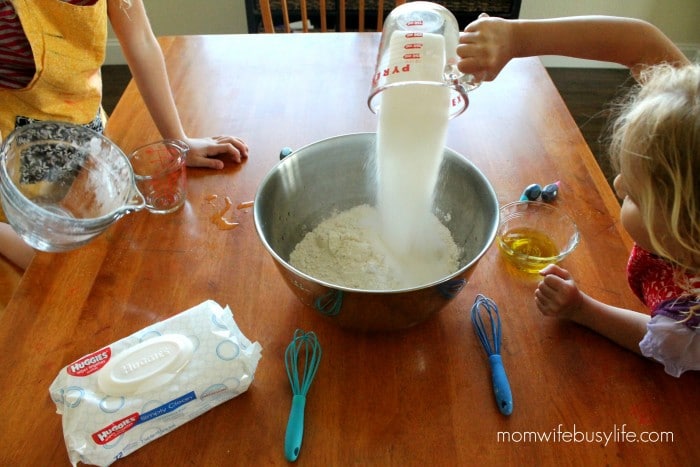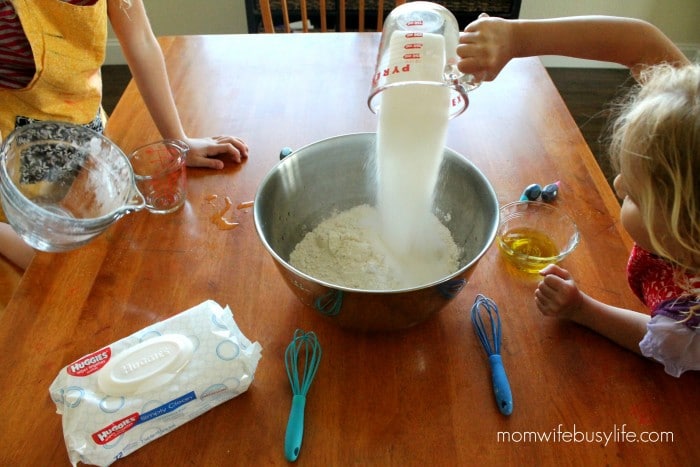 1. In a large mixing bowl, add water.
2. Add flour and salt and mix well. *You may need to add a little bit of water/oil to get the consistency that you would like. Be careful though — you don't want it to get too sticky and gooey! Add more flour if that happens!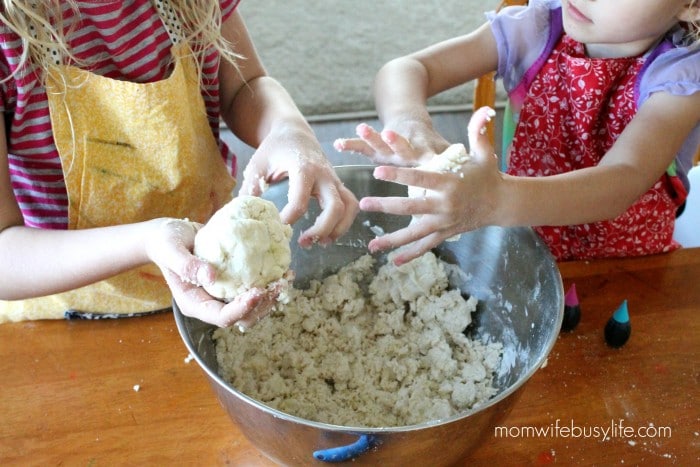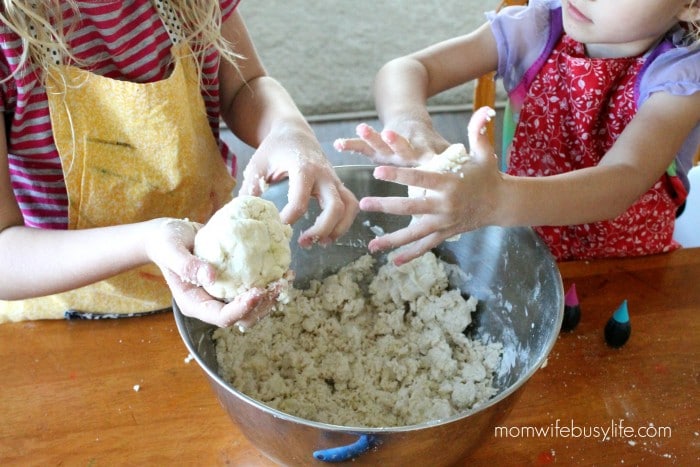 Little hands will get messy and the table will, too. Remember to clean with Huggies Simply Clean wipes
as you go!
3. Form mixture into balls and separate into zipper bags.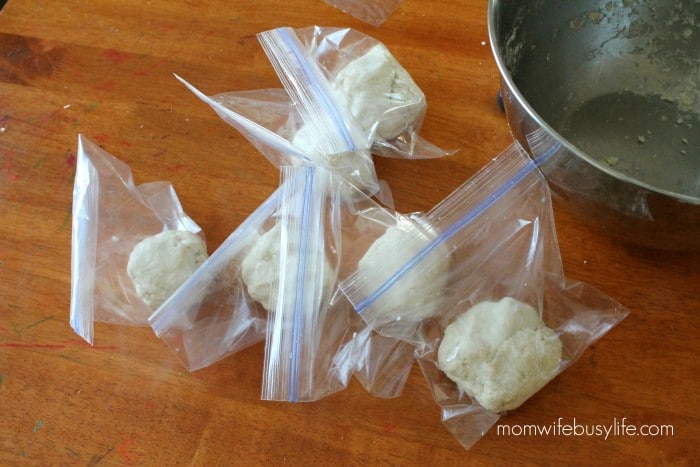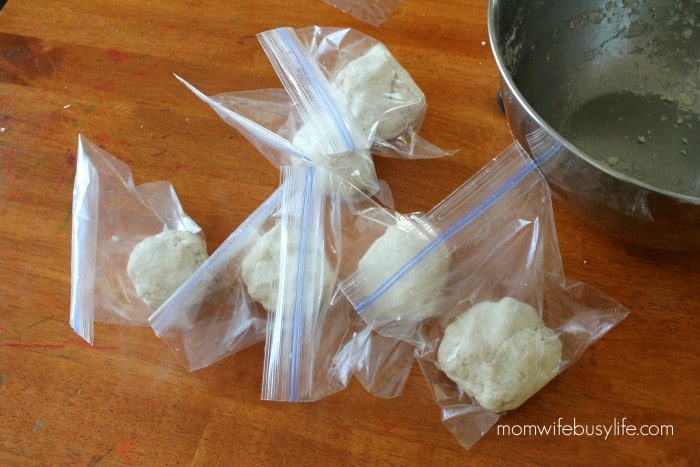 4. Add about 4-6 drops of food coloring inside each bag on the playdough.
5. While the playdough is still in the bag, mix dough and food coloring by pressing onto the bag and squishing it around. Be careful as you do not want the bag to open up during this process.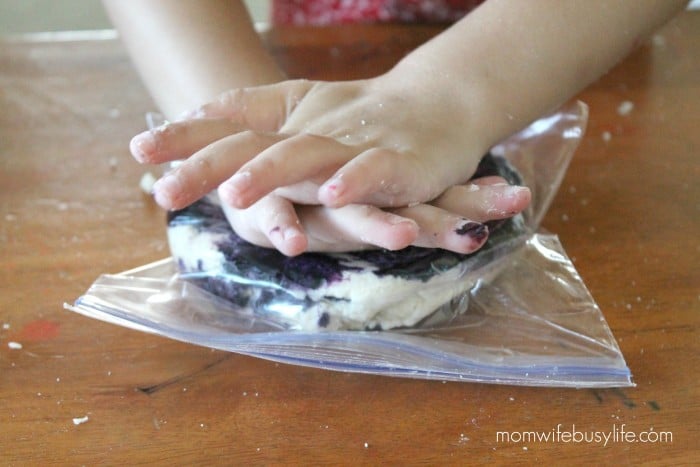 6. Once the dough is mixed with food coloring well, you'll have a marble playdough look! Now it's time to allow the kids to play with the playdough and have a great time!
7. When finished playing with playdough, store dough in air tight containers or in zipper bags.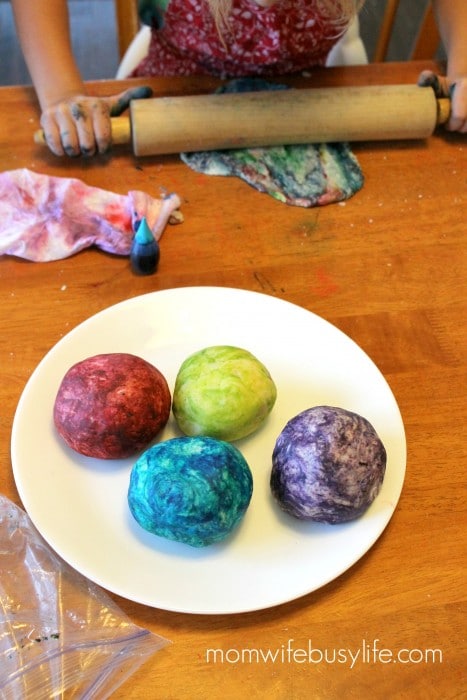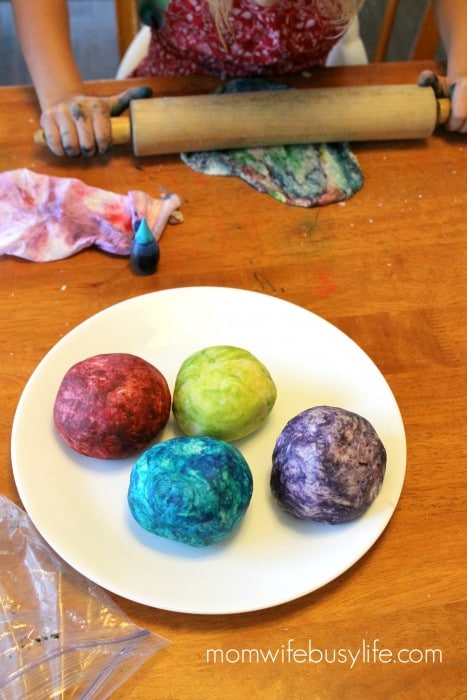 My girls loved their new playdough and they played with it for a while! We will definitely make this again in the future!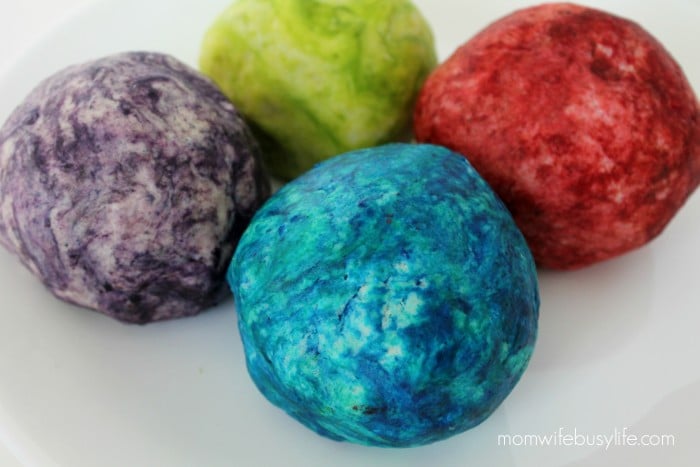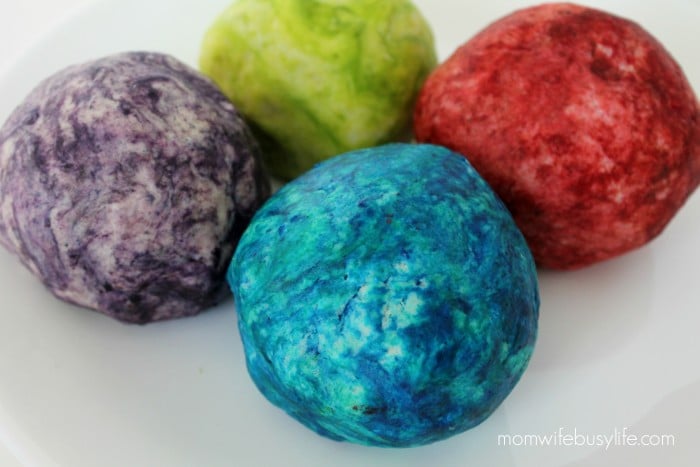 What messy activities do you enjoy working on with your kids? 
This shop has been compensated by Collective Bias, Inc. and its advertiser. All opinions are mine alone. #HugtheMess #cbias #CollectiveBias