Save your old and broken crayons! Learn How to Make Melted Crayons.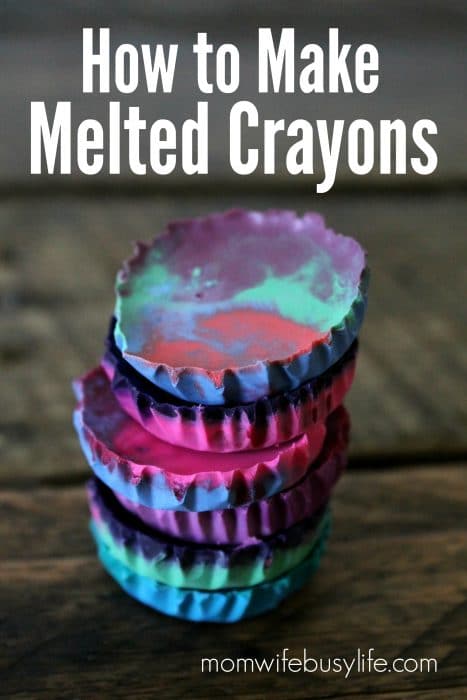 Do you have a bunch of broken or old crayons around the house? Instead of tossing them, consider making melted crayons with the crayons! My girls saw a video about making melted crayons on YouTube Kids and we went to our art shelf and pulled out as many broken crayons as we could find. Then, we broke them down into even smaller pieces and melted them into these beautiful crayons! This activity is perfect for kids to help out with – breaking the crayons, placing the small cupcake liners in the pan, and even removing the crayons once they've cooled and finally, coloring with them!
***Warning: Moms, you'll want to make sure you take care of all of the oven work if your child isn't old enough to use an oven!***
How to Make Melted Crayons
Here's what you'll need: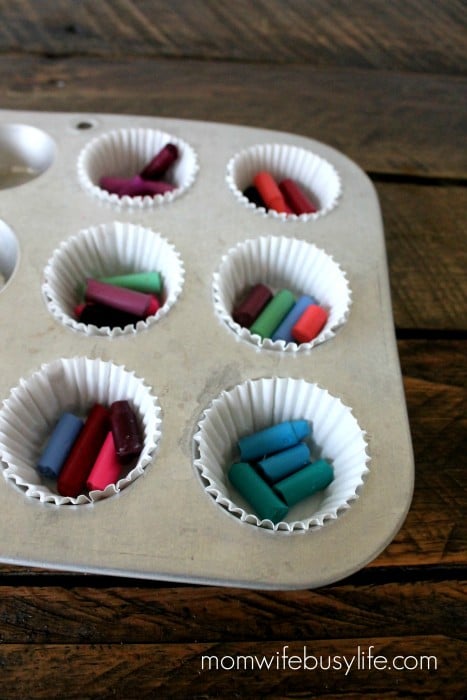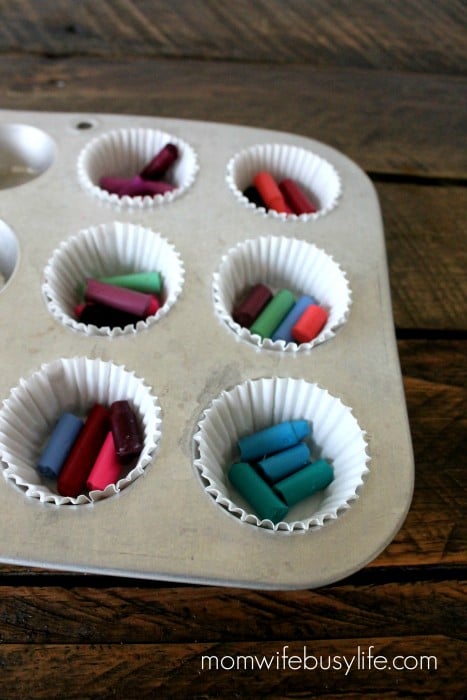 Directions:
Preheat oven to 250 degrees.
Line muffin pan with mini cupcake liners.
Break up crayons into small pieces. Make sure all paper is removed from crayons.
Place about 6 small pieces of broken crayon into each cup. Allow your child to get creative with color choices!
Once all liners are filled, place the pan into the oven for 10-15 minutes.
Take the pan out and let the crayons cool completely.
Remove the cooled crayons from the liners.
The crayons are ready for your child to color with!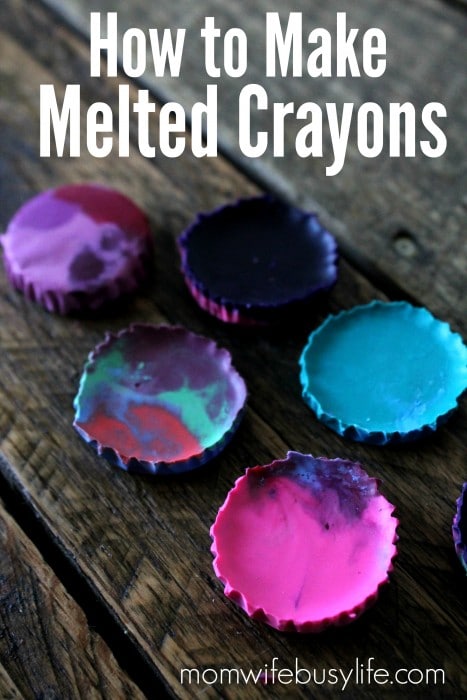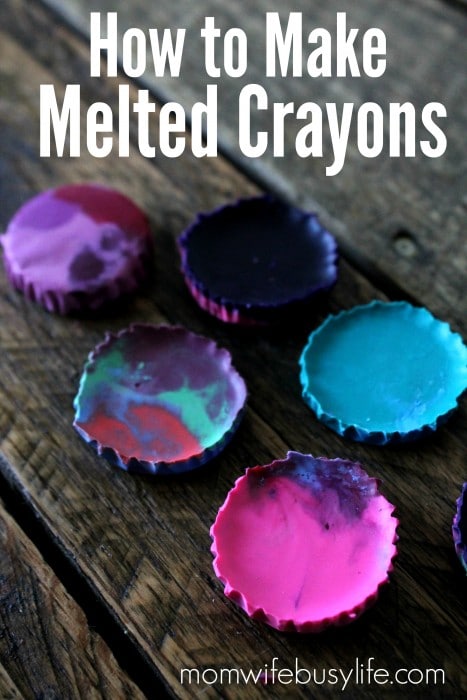 While you are here, check out more kids crafts and activities!